Today it is my pleasure to Welcome author
Hope Ramsay
 to HJ!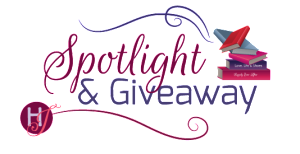 Hi Hope and welcome to HJ! We're so excited to chat with you about your new release, Here Comes the Bride!
Please share your favorite scene from Here Comes the Bride: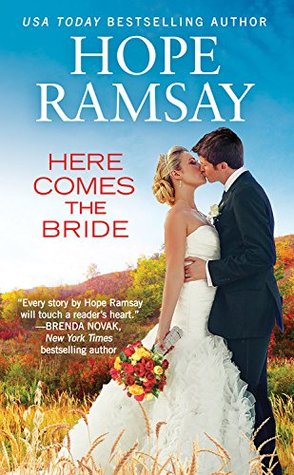 Here Comes the Bride is a story about Laurie Wilson, a wickedly smart college professor whose fiancé, Brandon, breaks up with her on their wedding day while standing at the altar in front of a hundred wedding guests. He's got a monumental case of cold feet and tells Laurie that she needs to go out, sow a few wild oats, and have fun before she settles down. Then Brandon and his friend Matt go off to Bermuda (using the honeymoon tickets) for a wild week of cruising women and living wild.

Not too surprisingly, Laurie's girlfriends come to her emotional support with a plan to get even with Brandon. They are not alone. The best man, Andrew, also has a plan—to get Laurie and Brandon back together—but his motives are suspect, since he works for Laurie's father and he's trying to make partner in the firm.

The players in this drama of revenge come together on the night before Laurie's friend, Emma, gets married. The girls are out to trash Brandon's Camaro. Andrew, Matt, and Brandon discover the girls committing a felony.
Hilarity, and some unlikely hook-ups, ensue.

You'll find the scene below. It's my favorite scene in the book, even though it's not super emotional or filled with hot sexual tension. I like it because it brings a bunch of characters together, and ends with the villain—Brandon—getting the comeuppance he deserves, but not in the way Laurie's girlfriends expect.

I also like the scene because it's in Andrew's point of view, and we see him being level-headed, sober, and responsible. Like a grown up. Even though Andrew isn't flashy, he is great husband material, and the more time Laurie spends with him, the more she realizes this important difference between Brandon and his best friend.

Here's the Excerpt:
Andrew saw the arc of flashlights through the shed's windows the moment he pulled up the drive. From the backseat, Brandon made an ominous choking noise while Matt jumped from the passenger's seat before Andrew brought his Audi to a complete stop.
"There's a rifle in the house," Brandon said as he and Matt took off toward the main building.
Andrew set the parking brake and followed behind them. "Guys, wait. Let's not do something stupid. Maybe we should call the cops."
But the guys either didn't hear him or weren't listening. Andrew swallowed back a shout that might have alerted whoever was in the shed. He followed the guys as far as the log home's wide veranda, where he stopped and called 9-1-1. He had just connected with the dispatcher when Brandon and Matt came tearing out of the house.
Matt was in the lead, rifle in hand. Brandon followed behind carrying a handgun.
Shit. If the idiots inside the shed were as hotheaded as Matt and Brandon, someone was going to get hurt.
Andrew didn't try to stop the guys; that could be just as dangerous. Instead he stayed behind long enough to give the 9-1-1 dispatcher the address—maybe thirty seconds—during which time no shots were fired, thank God. He moved up behind Brandon in the barn's doorway, expecting to see some unsavory character with grand theft auto on his mind.
Instead, Courtney, Jessica, Emma, and Madison—each of them dressed as if they'd come from a fancy party in dresses and high heels—stood around the Camaro with their hands above their heads. He scanned the women twice just to make sure, but Laurie was conspicuously absent.
Matt was standing inside the building with his gun trained on Courtney Wallace. There was a stillness about Matt that worried Andrew. The last thing he wanted was for hotheaded Matt to become a lady killer in the literal sense.
Brandon stood behind him, clearly upset and waving the handgun around in a way that was more than merely dangerous. "What the hell do you think you're doing?" Brandon demanded.
Brandon's actions were more than Emma could stand. She burst into tears and sank to the ground, bawling something about how Brandon may have ruined Laurie's wedding but he damn well wasn't going to ruin hers.
Emma's distress galvanized Jessica and Madison, who rushed to their friend's aid, while Courtney continued to calmly stare down the barrel of the gun Matt had trained on her. Courtney clearly had ice water in her veins.
"C'mon, guys, let's put the guns away, okay?" Andrew said in his calmest voice.
But before either Brandon or Matt could comply, a cop car came rolling up the driveway with its emergency lights ablaze. The strobes sent flashes of red, white, and blue circling the shed's interior.
"Oh my God, you called the cops?" Courtney said, her voice finally showing some emotion.
Matt lowered the rifle. "Not me, babe," he said with a wicked grin. Holy crap, was Matt trying to hit on Courtney? No way.
Andrew stepped into the room and took the handgun away from Brandon. "I called the cops. That was before I realized this was a case of revenge and not grand theft."
In the next moment, Officer Ryan Pierce, one of Shenandoah Fall's finest, came through the door with his hand on his holster. "Everybody freeze," he said, and by the look on his face, he meant it.
But neither Jessica nor Madison followed orders. They were too busy calming the agitated Emma, who continued to wail about how her wedding day was ruined. Courtney also failed to follow orders. Instead she put her hands on her hips, looked the cop in the eye, and said, "Honestly, Ryan, do we look like hardened criminals?"
The cop's eyes widened as he took in the scene, especially the pristine, candy apple red Camaro with the wicked black racing stripe on its hood.
"They were trashing my car," Brandon said.
Officer Pierce aimed a pair of high-beam blue eyes at Courtney and said, "This is getting old, you know. What did you do this time? Bacon under the seats? Milk on the carpet? Ball bearings in the door panels?"
"What?" Brandon wailed. "Did you spill milk on the carpets?" Brandon's tone was both outraged and wounded.
"It's just a car," Andrew said.
"He deserved it," Courtney said. "He loves his car more than he loved Laurie."
"Laurie Wilson? Is this the guy who left her at the altar?" the cop asked.
Courtney nodded.
The cop turned and glared at Brandon. "You know, for once I think Court has a point. You're an asshole for walking out on that woman. Do you know that her mother was so worried about her that the department put Laurie on a suicide watch?"
"Suicide?" Brandon paled.
"Suicide? Really?" The echo came from the door, where Laurie stood, wearing the clingy black dress she'd worn the other night. She looked hot and angry and annoyed. Every synapse in Andrew's body fired at the same time giving him a jolt of pure sexual awareness. Man, he was in some deep trouble here.
The cop looked in Laurie's direction, and a definite blush ran up his face. "Oh, hi, Laurie. You look nice tonight."
Andrew had the overwhelming desire to take a swing at the guy, which would be dumb because Ryan Pierce looked like he knew how to fight, and he was also a policeman. Still, he hated the way Officer Pierce was smiling at Laurie.
"Thanks, Ryan," Laurie said in a sweet tone, and then her gaze shifted toward Brandon. "Hi, Brandon."
Brandon looked down, his shoulders suddenly rounded.
"Ryan is wrong about the suicide stuff," she said. "That was just Mom being dramatic. You know how she can be. She always falls apart whenever she breaks up with someone. But I'm fine. Really. In fact, I'm great. I've been on a couple of dates, which I've enjoyed. And tomorrow I'm going to Emma's wedding with Tobin Grant. Do you know Tobin? He's a pretty gifted litigator."
Excerpt. ©Hope Ramsay. Posted by arrangement with the publisher. All rights reserved.


Giveaway:

Print copy of HERE COMES THE BRIDE (Chapel of Love) by Hope Ramsay.
To enter Giveaway: Please complete the Rafflecopter form and post a comment to this Q:

So here's a question for you. Do you like the hot-headed alpha dues who act first before thinking things through, or do you prefer guys like Andrew, who are sweet, thoughtful, smart, and always level-headed?
Book Info: 
There goes the groom . . .
For Professor Laurie Wilson, planning her wedding to longtime boyfriend Brandon Kopp has been a whirlwind. But somehow, between all the cake tastings and dress fittings, she never imagined being left at the altar. In the aftermath, she does what any sensible woman would – she swigs champagne and considers keying his car. Until someone knocks on her door with a much better idea for revenge.
Best man Andrew Lyndon thinks Laurie's better off without Brandon. But Laurie's father – and Andrew's boss – isn't going to accept anything less than a reconciliation. And he's made it Andrew's problem to solve. So Andrew decides to make Brandon jealous by setting Laurie up on a string of "dates." After a couple of weeks, Brandon will be begging Laurie to take him back. But Andrew's plan works a little too well because suddenly he's the one falling for Laurie — and planning a proposal of his own.


Meet the Author: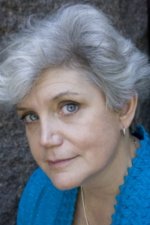 Hope Ramsay is a USA Today bestselling author of heartwarming contemporary romances. Her books have won critical acclaim and publishing awards. She is married to a good ol' Georgia boy who resembles every single one of her Southern heroes. She has two grown children and a couple of demanding lap cats. She lives in Virginia where, when she's not writing, she's knitting or playing her forty-year-old Martin guitar.
You can learn more at:
HopeRamsay.com
Twitter, @HopeRamsay
Facebook.com/Hope.Ramsay.