Today it is my pleasure to Welcome New York Times Bestselling author
Heidi McLaughlin
to HJ!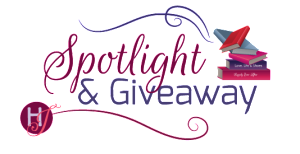 Hi Heidi and welcome to HJ! We're so excited to chat with you about your new release, Here with Me!
Please summarize the book a la Twitter style for the readers here: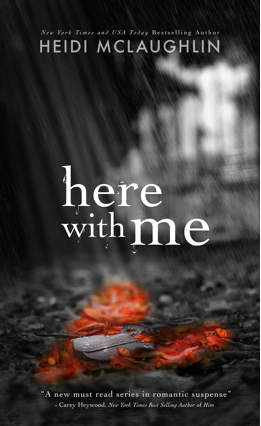 HERE WITH ME is your happily ever after slipping through your fingers, and when you're finally healed everything you thought was the truth isn't.
Please share the opening lines of this book:
Each step I take is painful. Not in the sense that I've been physically injured — unless you can count my heart being torn out and ripped to shreds, twice, as being physically hurt — but in the sense that my body aches with any type of movement. I'm sore all over from too much crying and a lack of eating.
Please share a few Random facts about this book…
I rewrote HERE WITH ME three times.
I spoke to countless military personal
This novel makes me very nervous
Please tell us a little about the characters in your book. As you wrote your protagonist was there anything about them that surprised you?
Ryley Clarke is – as it would seem – no different than you or I, except she's lived the past six years believing her soul mate had died. She moved on, rebuilt her life and started to live again. For me, I was surprised at how normal, especially under the circumstances, she tried to make her life.
What kind of research did you do for this book?
I had to do a lot of research with government conspiracy – what we believe to be true or not. Cover-ups and stories that were swept under the rug. It wasn't easy. In addition, countless hours talking to different branches of the military, local Senators, their aides and conspiracy theorist.
The First kiss…
Ryley & Evan's first kiss was everything you've always dreamt about, read it out. Ryley was the firework, the butterfly and every analogy you could think of. She didn't see stars, she became the star.
Did any scene have you crying or laughing while writing it?
Evan has some great one-liners. He has a knack of taking something serious and finishing it off to make you laugh.
Her tears dampen my shoulder as I hold her in my arms. She cries quietly and my heart races when her hand clutches my shirt. I haven't forgotten her signs. I know what she wants. I could be the man I feel like being and make a move, take her here on the couch, but I won't, at least not tonight. Tonight has been too emotional and when I make love to her again, it's going to be because we can't keep our hands off each other. I'm thinking next week sometime.
If your book was optioned for a movie, what scene would be absolutely crucial to include and why? 
The whole novel, of course
If you could have given your characters one piece of advice before the opening pages of the book, what would it be and why?
Even those you trust don't have your best interest in mind if they're need to protect themselves is greater.
What are you currently working on? What other releases so you have planned for 2014?
A few of us have a holiday anthology coming out in December. Short stories, some characters you've met, others you haven't. I've also started working on CHOOSE ME, #2 in The Archer Brothers
Thank you for stopping by today and learning more about my upcoming release – HERE WITH ME
Giveaway:

$5 Amazon Gift Card
To enter Giveaway: Please complete the Rafflecopter form and Post a comment to this Q:

What would you if you found out the one you loved most died, only to find out his death was a lie?
Book Info:
Ryley Clarke has grown up with the military in her blood, with both parents serving their country. Ryley knows the risks of being married to the military. But when the unthinkable happens, and her future husband is killed in action, Ryley can barely survive… until Evan's twin brother, Nate, helps her pick up the pieces.
After serving on a special mission with the military for six years, Evan Archer returns home to find the unthinkable – the love of his life, Ryley Clarke – engaged to his brother, Nate. With Nate on deployment, Evan needs to figure out what happened in his absence, and more importantly, how to win Ryley back from the man he once considered his best friend, but now thinks of as his rival.
Book Links:  
Meet the Author: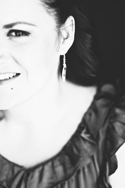 Heidi is a New York Times and USA Today Bestselling author.
Originally from the Pacific Northwest, she now lives in picturesque Vermont, with her husband and two daughters. Also renting space in their home is an over-hyper Beagle/Jack Russell and two Parakeets.
During the day Heidi is behind a desk talking about Land Use. At night, she's writing one of the many stories planned for release or sitting court-side during either daughter's basketball games.
Website | Facebook | Twitter |