Today it is my pleasure to spotlight

HERO

by New York Times bestselling author 
Samantha Young!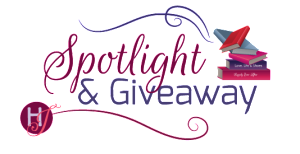 The emotional and unforgettable new romance from the New York Times bestselling author of the On Dublin Street series.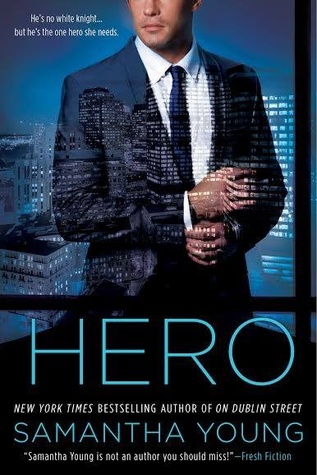 Alexa Holland's father was her hero—until her shocking discovery that her mother and she weren't his only family. Ever since, Alexa has worked to turn her life in a different direction and forge her own identity outside of his terrible secrets. But when she meets a man who's as damaged by her father's mistakes as she is, Alexa must help him.
Caine Carraway wants nothing to do with Alexa's efforts at redemption, but it's not so easy to push her away. Determined to make her hate him, he brings her to the edge of her patience and waits for her to walk away. But his actions only draw them together and, despite the odds, they begin an intense and explosive affair.
Only Caine knows he can never be the white knight that Alexa has always longed for. And when they're on the precipice of danger, he finds he'll do anything to protect either one of them from being hurt again….
Exclusive Excerpt: 
The atmosphere between us was fraught to say the least as the limo driver took us back into Boston, heading for the financial district.
Caine obviously wasn't in the mood to chat and I definitely wasn't after the way he'd treated me this entire week. His behavior had gone from being overbearingly bossy to downright insulting.
We made it to the office without uttering a word to each other. I tried to keep up with his long strides, but I was struggling in my heels and long dress.
I drew to a halt outside Caine's office. The entire floor was empty.
No Arnold.
Nobody.
Caine unlocked his door, flicking on lights as he strode inside his office. I followed him in. He turned and looked at me blankly. "It appears I missed it. I'll take you home."
Uh . . . what?
I held my hand up, palm facing out to stop him. I gestured around the room, my agitation mounting. "Where is Arnold? Where is this conference call?"
He shrugged. "Obviously I missed it and Arnold locked up."
"Without calling you?" I asked, incredulous.
He shrugged again. "Let me take you home."
"Did you lie? Did you lie to get me out of that party?"
"I don't lie," Caine said, sounding affronted. "I manipulate. It's how I got rich. Now let me take you home."
No. We weren't going anywhere until I got to the bottom of this. It felt like I had fire in my blood, I was that angry with him. Suddenly I didn't care if he fired me. "You lied to get me out of a party and away from my date. Are you that much of a snob?"
"It wasn't about that," he snapped, his eyes sparking with his ire. "I didn't want you there and I made that clear. When I want something a certain way I get it. I thought I'd also made that clear by now."
"You son of a bitch!" I shouted, losing all cool. "All week you've made me feel like I'm nothing, like I'm worthless. And now this crap!"
"What the hell are you talking about?"
"Monday afternoon. Henry came to your office and you forgot to switch off the speakerphone."
The air around him crackled dangerously. "You were eavesdropping?"
I flushed. "I was going to tell you, but then I heard . . . Henry started talking about me and it's only natural to listen in to a conversation about yourself," I argued. "And you were beyond insulting."
His expression cleared. "Is that why you said yes to Henry? To piss me off?"
"I said yes because he was complimentary. And yes, I have to admit to getting some satisfaction out of irritating you since it was so clear you think I'm beneath you."
His nostrils flared. "Bullshit."
I blinked rapidly at the denial. "Seriously? You've been treating me badly all week. Not to mention how you were tonight? You're not a stupid man, Caine, so you had to know I was hurt when my grandfather chose to ignore me and you just dug the knife in deeper. You're never going to see me for me, are you?" I clenched my hands into fists. "You're just going to wound me and humiliate me. You're determined to make me pay for what he did." At his silence my anger increased. "Aren't you!" I yelled.
Suddenly my back hit the wall behind me as Caine moved me there, caging me in as he crowded me against it, his hands pressed to the wall above my head. Emotion blazed from his eyes. "I don't think you're beneath me," he hissed.
The surprise of finding myself barricaded in by him had knocked my attitude down a few levels. "Then why were you cruel?" I whispered.
Remorse flickered in his eyes. "I didn't mean . . . I just didn't want you there. With him."
And the shocks just kept coming.
I sucked in my breath and then slowly exhaled. It isn't possible….I didn't think so, but…I took in the aspect of his dark gaze that hinted at another emotion besides anger. "You're jealous?"
The muscle in Caine's jaw flexed.
My heart started to slam against my ribs and I couldn't seem to get control of my rapidly increasing breathing. With our eyes locked, our bodies touching, the heat around us blazing off the charts, I forgot where we were. I forgot everything but him.
"Cai—"
He crushed his mouth over mine, swallowing my gasp of shock and excitement
Posted by arrangement with New American Library, a member of Penguin Group (USA) LLC, A Penguin Random House Company. Copyright © Samantha Young, 2015.
Giveaway: 

A print copy of HERO
To enter Giveaway: Please complete the Rafflecopter form and Post a comment to this Q: 
What did you think of the excerpt spotlighted here? Did it grab your attention, Leave you craving for more?
Meet the Author: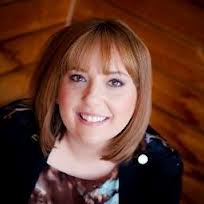 Samantha Young is the New York Times and USA Today bestselling author of the On Dublin Street series and Hero. She lives in Scotland. Connect with her online at authorsamanthayoung.com, Twitter.com/SYoungSFAuthor, and Facebook.com/pages/Samantha-Young/215808575229107.
Buy Links:
Print: http://widgets.penguin.com/Pages/affiliateLanding/index.aspx?isbn=9780451475602
E-Book: http://widgets.penguin.com/Pages/affiliateLanding/index.aspx?isbn=9780698195660