Today it is my pleasure to Welcome author
Michelle Conder
to HJ!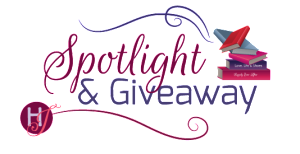 Hi Michelle and welcome to HJ! We're so excited to chat with you about your new release, Hidden in the Sheikh's Harem!

Hey Romance Readers,

Please summarize the book for the readers here: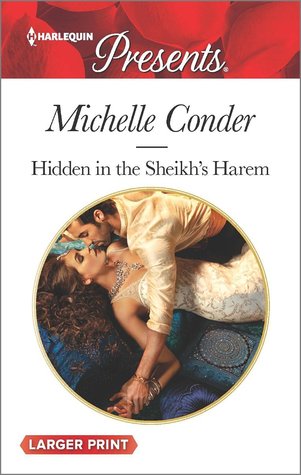 This book is about a sophisticated Arabic prince who thinks he knows women and a strong woman who has grown up in a country where men rule everything and frankly, that's not for her. Zach's country is at a crisis point after the death of his father and he wouldn't mind a break from all the duties he's had to assume while he waits for his brother to take over the sheikhdom. Farah's family has been done wrong by Zach's from the beginning of time so he is the last possible person she would ever want to find herself attracted to. When Farah's father kidnaps Zach she tries to bring about peace and finds herself kidnapped in return to aid Zach's escape. It's fair to say that this is a high fantasy read!

Please share the opening lines of this book:
PRINCE ZACHIM BAKR AL-DARKHAN TRIED NOT to slam the door as he left the palace apartment his half-brother was using for his brief visit but it wasn't easy.
Please share a few Fun facts about this book…
Part of this book was written while I was on my way to the RWA conference in San Antonio last year. The idea for this story had been percolating for some time and then like a spewing volcano the scenes just kept coming and coming. But I was in New Orleans for the first time in my life and I really wanted to explore the place. It was a tug of war that the characters initially won by keeping me locked in my hotel room for twelve hours until I finally put my foot down and escaped to the wondrously elegant and elemental city around me. Unfortunately my escape only lasted for two hours until I was dragged back to my PC but I saw enough of New Orleans to know I'd return in a heartbeat if I could!
If your book was optioned for a movie, what scene would you use for the audition of the main characters and why?
The scene I would use would be the one where Farah's father comes to the palace to take her back. I'd use this scene because it has most of the key players all in the same room and is full of angst and emotion. It shows the complex relationship Farah has with her father and the potential relationship she will have with Zach. It also shows Zach's close relationship with his brother and his desire to do his duty but to see justice done as he sees it. Everyone in the scene has an agenda and none of them match so it would be a good scene to find out if the actors could pull off the inner life of the characters.
What do you want people to take away from reading this book?
That when we are wounded or hurt we use whatever means are available to us to hide from painful truths but in doing so we often find ourselves in more pain than before.
What are you currently working on? What other releases do you have planned for 2015?
This is my last release for 2015. I am currently working on another Presents novel and also a New Adult single title.

Thanks for blogging at HJ!
Giveaway:

I will give a copy of Hidden in the Sheikh's Harem to two readers.
To enter Giveaway: Please complete the Rafflecopter form and Post a comment to this Q:

I have to confess that I love a good sheikh novel so my question is do you also love a sheikh novel and what do you love most about them?
Excerpt from Hidden in the Sheikh's Harem:
FARAH STOPPED INSIDE a shadowed doorway to collect herself and get her bearing amidst the labyrinth of busy city streets and buildings. Initially she'd thought there would be no chance of escaping the arrogant prince but in the end it had been remarkably easy.
A workman's forgotten extension ladder in the garden had provided the necessary equipment for her to scale the high wall, and the preparations for some big celebration at the palace had added the perfect cover. In her freshly laundered abaya, Farah had looked like any other servant going about her business, or ending her shift with a bunch of others as they headed out of the palace grounds.
Now, standing on a busy street corner, her only goal was to get as far away from the prince as she could and back to her father. First, though, she had to navigate the hot, noisy, dusty city. Glancing at the position of the sun she decided to head north and started zigzagging her way through the moving sea of bodies around her.
She knew that asking for help wasn't an option. She had a feeling if she tried to hitch a ride from a passing motorist he'd probably take her to the police. And what would she tell them—that the Prince of Bakaan planned to use her as bait to bring her father out to charge him with kidnapping? Not going to happen.
Glancing left and right, Farah hurried down a narrow walkway with high buildings on either side and found herself in a large, quiet square that gave off a bad vibe. She kept the scarf on her head pulled firmly forward and moved with purpose in case anyone tried to stop her.
'Hot afternoon for a stroll, Miss Hajjar.' That deep, taunting voice she had grown to hate had her swinging round towards a nearby alley. Squinting into the shadows she could just make out the prince's imposing shoulders before he stepped into the sunshine. 'I have to confess I usually prefer to stay indoors when it's this hot.'
Farah's body temperature just grew a little hotter. He'd found her! How was that possible? She was sure no one had noticed her leave and as far as the maid was concerned she was planning to have a sleep. Frustration zinged through her as he leant one shoulder lazily against the sandstone wall of a building, as if they were two friends meeting at a planned rendezvous. But they weren't. They were sworn enemies and this time she was ready for him. This time she would not be caught off-guard by the shape of his horrible mouth that looked even more sinfully seductive in his cleanly shaven jaw.
Oh, dear Allah, but he was attractive!
Her lower body clenched alarmingly, her breathing erratic, and she knew it wasn't just from the adrenaline speeding through her body at the presence of danger. It was him. He did things to her, stirred things up inside her, she didn't want to think about.
Pushing that aside, she forced her attention away from her body and back to the tautly honed male that she knew was tensed to strike despite his relaxed stance. He was dressed in a black dishdasha, his freshly shaven jaw doing nothing to make him look more civilised than the unshaven version. In fact he looked even more ruggedly handsome, every inch the powerful male in control of his surroundings. He drew her like the devil himself and a frisson of helpless fear went through her as he silently surveyed her.
The feeling made her so angry she drew the sword she gripped tightly in the folds of her dress before she could think better of it. 'If you take another step, you'll regret it,' she warned.
Excerpt. © Reprinted by permission. All rights reserved.
Book Info:
Prince Zachim Darken of Bakaan never expected to find himself bound and at the mercy of his nemesis. But with the skilful ease borne of years as a warrior he escapes his bonds… then takes the man's daughter as his captive and hides her away in his harem!
But Farah Hajjar is no man's prisoner, and as the power play between them escalates so, too, does Sachem's desire to taste the forbidden, sensual delights their chemistry promises. As the line between hatred and desire blurs he's led past the point of no return.
Now they'll find themselves captured… in marriage!
Book Links:

Meet the Author: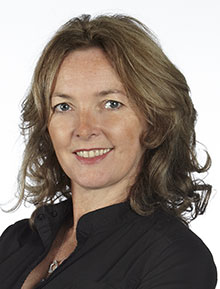 After graduating from the University of Melbourne, Michelle Conder took a variety of jobs before packing her bags and traveling and working overseas. When none of the career opportunities she encountered grabbed her she returned to Australia and after more study decided to follow her lifelong dream of becoming a writer.
Michelle now lives in Melbourne with her husband and three children and when she isn't writing loves to visit faraway places and spend time with her family and friends.
Website | Facebook |