Today it is my pleasure to Welcome author
Alyson McLayne
to HJ!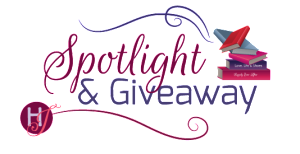 Hi Alyson and welcome to HJ! We're so excited to chat with you about your new release, Highland Promise!
Please summarize the book for the readers here: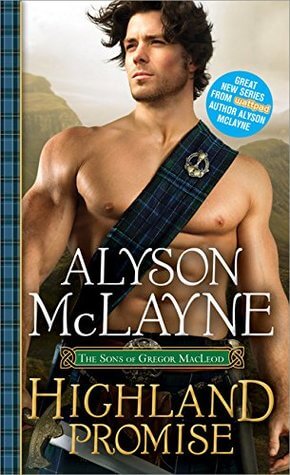 HIGHLAND PROMISE is the first book in my historical romance series, THE SONS OF GREGOR MACLEOD, starring five Highland lairds, who were fostered together as brothers. Darach, Lachlan, Callum, Gavin, and Kerr fight for their clans, for each other, and for their own true love.
I first started writing HIGHLAND PROMISE about 10 years ago after reading ALL of Julie Garwood's Highlander romances. I LOVED them—the resolute Highland laird and the kind, somewhat quirky, heroine who worms her way into his heart. IMHO, they are the funniest, sweetest, and best warm-fuzzy-inducing books ever written.
I think HIGHLAND PROMISE captures that same tone and spirit: Caitlin MacInnes is the Waif/Free Spirit who turns the Chieftain, Laird Darach MacKenzie's life upside down—and then spins it around and bounces it up and down. He's undone by her. His heart, which he swore he'd NEVER give to another woman, becomes putty in her hands. Of course, he doesn't know that at first, and even when he figures it out, he doesn't tell her—he's a warrior not a poet. And Caitlin, who is determined to make Darach happy whether he wants her to or not, doesn't believe there's any possible way she can stay with him—'cause there's a whole lotta trouble on her tail. What she fails to realize, however, is that Darach, with the help of his foster brothers, is strong enough to handle it.
War is coming. Caitlin didn't start the blood feud between the Frasers and the MacKenzies, but she will be the catalyst that ends it—pinning the good men of the Highlands against a monster.

Please share the opening lines of this book:
Gregor MacLeod stared down the long wooden table at the five Highland lairds seated in front of him and resisted the urge to smash his fists through the wood. Blackhearts, every one of them.

Drawing a vicious-looking dirk from within his linen sleeve, he leaned back in his chair.
Please share a few Fun facts about this book…
My husband is the Prop Master on Arrow, and without going into too much detail (the episode hasn't aired yet!), he asked me for a page of text from Highland Promise—a romantic scene—to be used in some fashion as a prop in an upcoming episode!
I showed my cover to my 5-year-old twins, and my daughter said quite indignantly, "He's naked!" Followed by my son saying, "You can see his boobs!" Yeah…not really seeing that as a problem.
When I finished my first draft of Highland Promise (and I was still an unpublished author), I entered the manuscript into several writing contests. One of the best, most squeal-worthy comments I ever received was the judge saying my writing reminded her of Julie Garwood!! But the cherry on top of all that? The contest judge was none other than Anna Campbell!
If your book was optioned for a movie, what scene would you use for the audition of the main characters and why?
I've chosen a scene that comes later in the book a few days after Caitlin and Darach are married. It's an intimate scene—they've just made love and are still in bed, talking and idly caressing one another, but it's also fun and playful as you'll see below. It shows the deep connection between the characters as they talk about Caitlin's family and her need to find her place in her new clan. Some of my favorite lines from the book are in this scene.
In terms of the actors auditioning for the roles, it would certainly reveal the chemistry (or lack thereof) between them. Plus the male lead would be shirtless, of course!
Scene snippet:

They rested together for a while, hands idly caressing, lips kissing. Brisk air wafted in from the open window and blew over their naked bodies. It made her shiver, and he covered them with the quilt.

"Do you want to talk about your father?" he asked. "I doona like it when you cry, but if it makes you feel better, I'll listen."

Propping her chin on her hands, she looked at him, one eyebrow raised. "Well, thank you for that, my laird and master."

A flush crept up his neck. "All I meant was…it kills me to see you upset."

She smiled and kissed him. "I understand. Men are weak."

His outraged expression made her laugh. He smacked her lightly on the behind and she shrieked, startled and thrilled at the same time.

"You'll be getting more of that if you're not careful, lass."
What do you want people to take away from reading this book?
I want them to close the book and heave a big ol' happy sigh—that was hopefully preceded by lots of laughs, nail-biting, and several swoons. And then I want them to open the book and start again.
What are you currently working on? What other releases do you have planned for 2017?
I'm currently working on the third book in The Sons Of Gregor MacLeod, scheduled to release next summer. It's called Highland Betrayal and stars Callum and Maggie. Book 2 in the series, Highland Conquest, starring Lachlan and Amber, comes out next February. In addition, I'm writing the third book in my Santa Barbara Billionaire Bachelors series called How To Outplay A Player, which I'm releasing as a serial in my newsletter.

Thanks for blogging at HJ!
Giveaway:

Print copy of HIGHLAND PROMISE (The Sons of Gregor MacLeod) by Alyson McLayne
To enter Giveaway: Please complete the Rafflecopter form and Post a comment to this Q:

I read and write many different genres of romance, specifically historical, contemporary, and paranormal. Do you like to stay within one genre of romance, or, like me, do you read across several different sub-genres? What are your favorites?
Excerpt from Highland Promise:
"Do you think a lass like you with a horse like Cloud will even make it to Inverness without being accosted? You have no coin, no sword, no one to show you the way. 'Tis a fool's journey. For the love of God, stay here."

"I canna!"

"Why e'er not?"

The familiar panic that she tried so hard to tamp down pushed up from her belly and threatened to close her throat. "My uncle and Fraser—they'll find me. I willna go back! I'll be free of them in France."

"Nay, Caitlin, you'll be abused or raped or dead in France—if you even get there. You'll only be safe if you stay with the MacKenzies. 'Tis all right to be afraid, lass. You survived a horrendous ordeal. But you must think clearly. You canna go to France."

"Am I your prisoner, then?"

He reared back from her. "Nay, of course not."

"So if I wanted to ride Cloud through the gates tonight, I could?"

"You would die."

"But would you let me pass, if 'twas what I truly wanted?"

His eye twitched steadily, along with a muscle in his jaw. Finally he said, "I took an oath to keep you safe, lass, but aye, you could leave. You can leave. But not alone. I will send men with you who know the way and will keep the brigands at bay."

So he wouldnae control her, lock her away as her uncle had done.

The pressure inside her eased, and on a half sob, half laugh, she threw her arms around his shoulders, impulsively pressing her lips to his. They were as soft as she'd imagined. He stiffened for an instant, then wrapped her in his embrace, one hand sinking into her hair, the other sliding downward to anchor their hips together. A rumble sounded in his chest, and he angled his head, licking the seam of her lips.

When she gasped in surprise, he slipped his tongue inside her mouth to rub against hers. Heat scorched her skin at the contact, and her breasts tightened—hard and aching. If he hadn't been holding her, she would have collapsed to the floor like a rag doll.

The brush fell from her fingers and crashed to the floor. He yanked his head back, lids heavy, breath harsh and quick. Her own breath rasped in her throat.
"You shouldnae have done that, Caitlin." His voice grated like he'd swallowed a handful of gravel.

A wave of remorse washed over her. "I'm sorry. I didn't mean to. I was just so happy. It willna happen again, I promise. Please, doona send me back."

He groaned and pulled her close, tucking her head beneath his chin. "I willna send you anywhere, sweetling. No matter what you do. 'Tis just…you are such an innocent. I doona think you understand…"

Caitlin waited for him to finish. His hand stroked her hair, and she melted into him.
She wanted him to keep caressing down her spine to her bottom. "Understand what?"

He sighed. "My point exactly. Most women wouldnae have to ask. 'Tis troublesome."

"I'm sorry," she said again, wavering between self-pity and annoyance. "I did not know my gratitude was so unwelcome."

"That was not gratitude." Now he sounded annoyed. He tilted her chin up with his finger so she looked at him. "Have you ne'er been kissed before?"

Heat flooded her cheeks. She tried to turn away, but he held her tight. "'Tis not your business. I willna tell you."

"Aye, you will."

She stepped on his foot, so he'd release her, but instead he wrapped his leg around hers. Trapped and off balance, she clung to him.

"Caitlin," he prompted.

Her lips pressed together. It was mortifying that, at almost twenty, she'd only been kissed once—by an ogre who'd just told her not to do it again.

The ogre tipped her back farther.

"Hundreds of times," she said.

"I doona think so. I think your father kept a good eye on you, and then your uncle locked you up. You know naught of kissing or anything else."

"Fine. I have ne'er been kissed properly, but two did try. The first my father caught before the lad could do more than hold my hand. He was flung from the barn onto his backside. The second I kneed in his privates, a trick my father taught me after the first lad's failed attempt. In return for my actions, I received this." Caitlin pointed to her bruised temple.

"Fraser," Darach ground out, then yanked her into a hug so tight she could scarcely breathe.

For someone who did not want her touch, he held her very close. What was the difference between a hug and a kiss? Surely they were just as intimate. So much so that if her father had seen them, he'd have done much more than throw Darach out onto his backside.

"Did you get him good?" he asked.

"Aye. He fell to his knees, then onto his side and curled up like a bairn. When he could finally stand, he hit my face and then my belly while his men held me. I fainted shortly after. I think maybe he kicked me too, for I have a large bruise on my hip and one on my thigh."

"I will kill him." He grasped her waist and gently moved her back to look down at her torso, as if to see the damage.

She moaned again, but this time from fear. "I doona want you hurt. Any of you."

"He dared lay hands upon you, Caitlin. For that alone, I will gut him. None hurt what
is mine to protect."
Excerpt. © Reprinted by permission. All rights reserved.


Book Info:
Five boys destined to become Highland lairds are fostered together as brothers. Darach, Lachlan, Callum, Gavin and Kerr fight for their clans, for each other, and for their own true loves.
When forced to choose between duty and honor…
Darach MacKenzie vowed never again to let a woman near his heart after his betrothed betrayed him. It sparked an intense feud between his clan and the Frasers. With all-out war on the wind, Darach can't be distracted—not even by a sweet and charming lass who desperately needs his help.
This Highland Laird will find a way to have both
When Darach rescued Caitlin MacInnes from the clutches of vile Laird Fraser, she vowed to never let men or misery rule her life again. With Darach and the MacKenzie clan, Caitlin finally feels safe. But when Laird Fraser shows up to claim what's rightfully his, or go to war, Darach will have to use all his brawn and brains to protect Caitlin—even if it means losing his heart.
Book Links: Amazon | Books-A-Million | Barnes & Noble | Kobo | Chapters | iBooks | Indiebound


Meet the Author: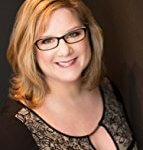 Alyson McLayne is a mom of twins and an award-winning writer of contemporary, historical, and paranormal romance. She's also a dog lover and cat servant with a serious stash of dark chocolate. After getting her degree in theater at the University of Alberta, she promptly moved to the West Coast of Canada where she worked in film for several years and met her Prop Master husband.
She and her family reside in Vancouver with their sweet but troublesome chocolate lab puppy named Jasper.