Today it is my pleasure to welcome back USA Today bestselling author

Kate Hewitt

to HJ!
His Brand of Passion: Top Five Scenes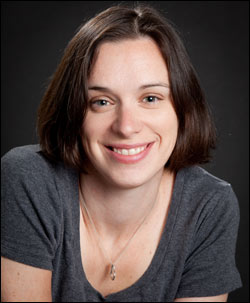 I had so much fun writing this book! First, because it takes place in New York City, a city I love and used to live in. Second, because when I first wrote the character of Aaron Bryant in Beneath The Veil of Paradise, he was nothing but a jerk. So how fun is it to take the jerk brother of the hero of one book and make him the hero of his own?! Here are my top five Aaron scenes from His Brand of Passion, with the last one being my favorite!
5.) Aaron making his offer to Zoe in his limo [no spoilers!]:
            Zoe blinked and sat back as if he'd struck her. She felt literally winded by his callous cruelty. The sweet passion she'd felt in his arms felt like a distant memory, absurd in light of their relationship—or lack of it—now.
4.) The sexy bathroom scene in the beginning involving a phone and a tight pink dress:
     Impulsively, her gaze locked on Aaron's, she slid the phone down the front of her dress. He stared back at her, and something flared in his eyes that made the awareness inside her pulse harder.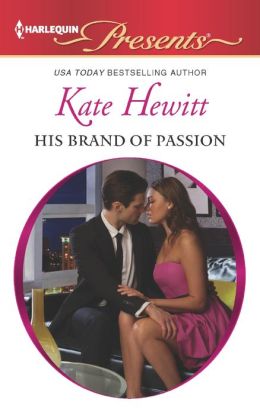 3.) When Aaron visits Zoe in the hospital—he wants to make her feel better but doesn't know how:
He froze, fresh grief sweeping coldly through him. He couldn't think of a single thing to say. 'There must be ways,' he finally managed.
2.) When Aaron shows his sweet side (and tooth!) and buys Zoe ice cream:
'I bought something. I figured you were going for the typical pregnancy cravings, so…' Quickly he went to the freezer where he'd put the bag from earlier and withdrew a pint of chocolate chip ice cream. 'Have you had a craving for this?'

The look on her face, Aaron thought, was almost comical. She looked torn, caught between regret and a smile, and he knew immediately this wasn't something she wanted.

'Don't tell me I'll have to eat this all by myself,' he said, and she gave into the smile, whimsical and bittersweet as it was.
1.)And what else but The Grovel at the end of the book:
'But I love you. And I'm not afraid of it now.' He paused, squeezing her fingers. 'I can only ask you to forgive me for treating you so terribly. I knew you'd been hurt before, and I acted just the same. I'm so sorry, Zoe.'
Happy reading,
Kate
 Giveaway:
Two winners to receive copies of His Brand of Passion or Beneath The Veil of Paradise, the first book where Aaron gets a mention

.
To enter Giveaway: Please complete the Rafflecopter form and post a comment:
So Aaron is a bit of a jerk (okay, understatement!) in this book, but he does learn a lot about emotions and forgiveness and especially love. Do you like the heroes of your romances to be jerks who change and grow or nice guys who just need to find love? And what tips a hero from being a jerk into an unredeemable @£$%# for you? Why?
Book Blurb:
Money usually solves everything…
Billionaire Aaron Bryant lives and works on a knife's edge; his dark, brooding persona and fearsome reputation hide a shameful family secret. So sassy maid of honor Zoe Parker is an unwelcome distraction when, at his brother's wedding, she hides Aaron's ever-ringing phone down her tight pink dress!
But Aaron's never had a problem like this before!
Aaron's arrogant, skilled retrieval of his property sparks a chemistry that ends in a mind-blowing one-night stand. But such uncontrollable passion leaves an indelible mark on their lives. He never expected to see Zoe again, until two little lines appeared on a stick.…
Buy Links:  Amazon | Barnes & Noble   | Kobo | IndieBound