Today it is my pleasure to Welcome author
Patricia Rosemoor
to HJ!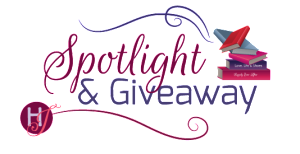 In an explosive novel from the bestselling author of Dangerous—deception and desire intertwine as an undercover bodyguard gets too close to the woman he's sworn to protect.
Please summarize the book for the readers here: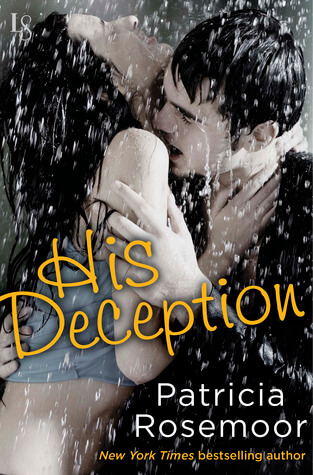 Guest house and café owner Katelyn Wade doesn't believe that she's being targeted by someone with a vendetta against her uber-wealthy father until they find the body of her former bartender. She doesn't know her father hired Thorne Hudson to protect her. He's wormed his way into her life and into her business, working as her new bartender. Thorne knows he should keep things professional, but he's been drawn to Katelyn since he first saw her photo. There's something about her smile that he can't resist. Forbidden by her father to tell her who he really is, Thorne walks a thin line between professional and personal, eventually crossing it. He would do anything to keep Katelyn safe, even put his own life at risk. Thorne wants to tell her the truth…but will the truth ruin things between them?

Please share the opening lines of this book:
Thorne Hudson turned from South Lake Shore Drive onto the narrow Wisconsin road that led straight to Geneva Lake. A moment later, he pulled his truck off alongside a wooded area. Grabbing his binoculars, he got out and surveyed the south shore to get his bearings.
Please share a few Fun facts about this book…
The book is set in the Wisconsin town of Lake Geneva. An author friend who used to own a home overlooking the lake held writers retreats for our critique group a few times a year — the reason I'm so familiar with the setting.
Lake Geneva was known as the "Newport of the West." More than a century ago, wealthy Chicagoans made it their summer playground, building "cottages" (okay, mansions) without central heating around the lake.
On the run from Katelyn's stalker, she and Thorne take refuge for the night in a state park where they make love in the rain.
If your book was optioned for a movie, what scene would you use for the audition of the main characters and why?
From your lips….
If His Deception was being made into a movie, I would suggest using the emotional scene that really starts the romance for the audition. The first night Thorne works for her as a bartender, Katelyn is attacked by a crude, very drunk customer. Thorne takes care of the bozo like a professional. This snippet is a bit later, after the café and bar close for the evening:
"I'm fine." As if to prove it, she set her wine glass down next to his beer bottle.
"So why don't I believe that?"
"Because you're over-protective."
If she only knew how over-protective. And why.
"I don't think so." He reached out and cupped her cheek gently, turned her face up to catch the moonlight before letting go. "Nope. No smile." But beautiful even so. "Your smile defines you."
"My smile does?"
"It's the first thing that caught my attention." And from photos her father had provided. He'd been drawn to her by that smile before he'd ever met her. Somehow, it had wrapped around his insides, making him feel welcomed. "And it's missing right now."
Her brow furrowed again. "I don't smile all the time."
"Yeah, you pretty much do. One of the things I like about you," he admitted.
"Only one of the things?" Her expression shifted, and her mouth turned up just slightly at the corners. "I like you, too."
"Because I agreed to tend bar for you?'
"Well, that…and because you saved me from that drunken idiot tonight. Impressively, I might add. I didn't get a chance to thank you before. So…thank you."
With that, Katelyn moved in on him, and standing on tiptoe, brushed her lips over the corner of his mouth.
Heat from the spot where she'd touched him zapped down through his body like an electrical shockwave, searing him from the inside out. He tried to get hold of himself, but she hadn't moved back away from him. She was standing too close. Making her too irresistible…
What do you want people to take away from reading this book?
I think like every author, I hope to create memorable characters who are brave and loveable and can rise to any occasion or conflict. I also hope that I have created a complex suspense story that plays to the hero and heroine's weaknesses and strengths.
What are you currently working on? What other releases do you have planned for 2016?
I'm currently writing Through the Tiger's Eyes, a reincarnation romantic thriller on spec. My only new release for 2016 publication is a Christmas novella for Love Christmas – one of twenty stories with Christmas Carol themes by New York Times and USA Today authors. In the Fall, I will be digitally republishing a few more novels in my backlist – fun romantic suspense stories formerly print published.

Thanks for blogging at HJ!
Giveaway:

Ebook: HIS DECEPTION by Patricia Rosemoor (Gifted via Amazon)
To enter Giveaway: Please complete the Rafflecopter form and Post a comment to this Q:

I'd love to know how much mystery, suspense and thrills readers enjoy in their romantic suspense novels. That is, think about the balance between romance and danger. I would love to see examples of what readers like or don't. What makes a great romantic suspense story?
Book Info:
Tabloid drama isn't Katelyn Wade's style. The illegitimate daughter of a notorious tycoon, Katelyn has worked hard to build a successful business on her own terms. She doesn't put much stock in the rumors that she's being targeted by someone with a vendetta against her father—until one of her employees at her restaurant turns up dead. Suddenly, she can't trust anyone. Especially not her new bartender, a man with an instinct for trouble . . . and a body made for sin.
Katelyn has no idea that Thorne Hudson is being paid to protect her. He certainly never meant to seduce her. Crossing professional lines never ends well, especially when the slightest distraction could put both their lives at risk. But even Thorne's military resolve, honed by years of training, is no match for Katelyn's undeniable sex appeal. And after one taste of her lush lips pushes him past the edge of temptation, Thorne aches to tell her the truth—just as soon as he knows she's safe from harm.


Meet the Author: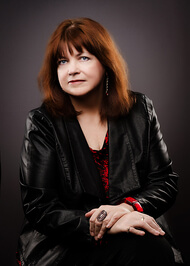 New York Times and USA Today bestselling author Patricia Rosemoor has had 98 novels with 8 publishers and more than 7 million books in print internationally. She writes "dangerous love" – romantic suspense and romantic or paranormal romantic thrillers. Patricia has won a Golden Heart from Romance Writers of America and two Reviewers Choice and two Career Achievement Awards from Romantic Times BOOKreviews, and in her other life, she taught Popular Fiction and Suspense-Thriller Writing at Columbia College Chicago.