Today it is my pleasure to Welcome author
Tara Taylor Quinn
to HJ!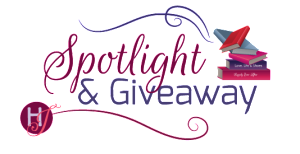 Hi Tara and welcome to HJ! We're so excited to chat with you about your new release, His First Choice!
Please summarize the book for the readers here: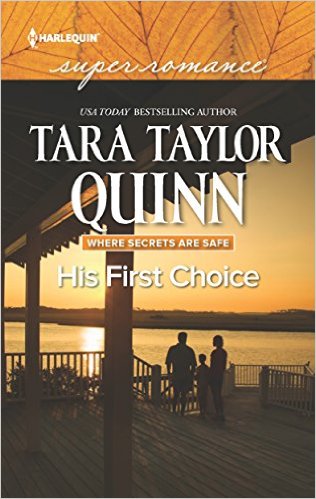 Child Services Representative Lacey Hamilton and single dad, Jem Bridges meet when she shows up unannounced at his home to investigate a report of child abuse. His shirt is splatted with spaghetti sauce. So are the walls. The child's face is streaked with tears. The book gets intense from there…
His First Choice is Book Eight in the bestselling Where Secrets Are Safe series. This series has just gained critical acclaim as 'an instrument of change' and is set to be presented at Sheffield in the UK in June.

Please share the opening lines of this book:
"MS. HAMILTON? This is Mara Noble calling from Busy Little Minds preschool…"
"Yes, Mara." As a social worker employed by California Social Services in the child welfare department, Lacey Hamilton had familiarized herself with the reputations and locations of all of the child care facilities and schools in her district of Santa Raquel. Busy Little Minds was one of the best rated for both intellectual and emotional development.
"What can I do for you?" While there was kindness in her words, there was no smile attached. If Busy Little Minds was calling her, chances were a serious issue was at hand.
Please share a few Fun facts about this book…
My husband owns a home repair business and all of the construction facts are things I've learned from him.
I've always wanted a sister – and to be a twin – and so I wrote Lacey and Kacey!
Though we lived in Phoenix, Arizona, my daughter had a couple of experiences with the entertainment industry in LA as a child. She appeared in a number with Jerry Lewis on his telethon. She also did a national commercial. The insights for Lacey and Kacey's childhood came from my time spent as a 'stage mom.'
Please tell us a little about the characters in your book. As you wrote your protagonist was there anything about them that surprised you?
My characters always surprise me! I am a panster – meaning I write by the seat of my pants. I start out with a very basic summary and just sit down and let the people tell their stories. I don't really know them until I start the book. I write the entire thing before I do any edits because I can't revise what I don't know. By the time the book is done, I know them! Jem is my personal star in this book – not as an author, but as a reader. I fell in love with him. His story, while unique to him, is so profound, and far too real for many men in our society. It's a story that they usually can't, or won't tell. They are the silent victims. And Kacey…I see more of me than I'd like in her. I love the way she finally dared to be number one!
If your book was optioned for a movie, what scene would you use for the audition of the main characters and why?
The scene where Lacey shows up unannounced at Jem's home one evening, investigating a report of child abuse she'd just received from his four year old son's daycare.
"Is your son here?"

"Of course he's here. He lives here."

"May I see him?"

Frowning, the man studied her. "I need to see some picture identification. Anyone can have cards printed up."

Reaching into her black strapped leather satchel, she pulled out her badge and handed it to him.

Apparently he was cautious by nature, too.

Or stalling while he tried to figure out what to do?

Nodding, he handed the card back to her. "You said you had a phone call."

Someone was tapping a rhythm—thump, thump, thump.

She nodded, taking a step toward the sound. "May I see your son?"

"Of course you can. But I'd like to know why first."

"Clap along…nah nah nah nah das what you wanna do…" The faint sound of the childish voice interrupted them from the distance and Lacey stared in the direction her feet wanted her to go.

"Pharrell Williams," she said. The song, "Happy," was one she played full blast in her car on those days when her job seemed heavier than she was.

The tapping continued, not at all in rhythm with the words. The tune wasn't bad, though.

"He's a little offbeat," Jeremiah Bridges said. "And he's supposed to be eating, so I need to get back to him before I have spaghetti sauce splattered on the walls in line with those beats."

The sounds continued. And Lacey's suspicious mind wondered if Mr. Bridges had somehow triggered his son's impromptu performance for her benefit. Except that he'd have had no way to do so. He hadn't known she was coming. No one outside the logbook in the office had.
What do you want people to take away from reading this book?
I want them to feel as though they made good choices to spend their precious time reading this book. I want them to know that no matter how horrible the circumstance, how hard life can be even for good people, that there is always hope. There is always a light at the end of the tunnel if we keep walking and keep our eyes open. That there is always a way out. And that love is for everyone, not just the lucky ones.
What are you currently working on? What other releases do you have planned for 2016?
I am currently working on Kacey's story! She is the TV star identical twin sister to Lacey, the heroine in His First Choice. I have nine releases in 2016. Next up is:
6/28 Bestselling Author Collection with Heather Graham – a reissue of our books Strangers in Paradise and Sheltered in His Arms.
6/28 Audio book release of Sheltered in His Arms – A single title release connected to my bestselling 14 book Superromance series, Shelter Valley Stories.
7/1 The Promise He Made Her – Book 9 in Where Secrets Are Safe
8/1 For Love Or Money – Harlequin Heartwarming – The first book in a new series, Family Secrets, that revolves around a cooking show where contestants compete with their secret family recipes. Each book also revolves around a family secret that directly effects the protagonists.
10/1 A Heartwarming Holiday – an anthology of brand new holiday novellas from Harlequin Heartwarming authors
11/1 Her Soldier's Baby – Harlequin Heartwarming – The second book in my Family Secrets series.
11/1 – Untitled Heartwarming Thanksgiving anthology – 13 Thanksgiving themes novels by Harlequin Heartwarming authors.
Already released this year is Love By Association, 3/1 – Harlequin Superromance – Book 7 in Where Secrets Are Safe.

Thanks for blogging at HJ!
Giveaway:

Set of the first three books in the Where Secrets Are Safe series – Wife By Design, Once A Family, and Husband By Choice. (eBook or print, US only if print)
To enter Giveaway: Please complete the Rafflecopter form and Post a comment to this Q:

If you knew something that would hurt someone you care about, would you tell them? Or try to protect them from ever finding out?
Excerpt from His First Choice:
JEM DIDN'T SLEEP. Not a wink. He'd start to doze off and every single time he'd jerk awake—his heart pounding with dread.

How could he prove that he wouldn't hurt his son? Not ever? No matter what?

Who was saying that he had?

Or had that even been said? At three in the morning he made his third trip—he was only allowing himself one an hour, as if that small bit of self-control was going to prove something to someone—to his son's room to look in on the sleeping boy.

Levi had always been a back sleeper. Open to the world had always been Jem's estimation of his son's slumber habit. And there he was, sprawled with abandon, arms and legs spread, covers tangled around his lower torso, giving his all to sleep just as he gave that same zest for life in whatever he approached while awake.

The thick white plaster on that tiny arm gave Jem pause. As it had every single time he'd laid eyes on it since the doctor had put it there. He wanted to take Levi's pain, to slay every dragon that attempted to enter his son's life.

He couldn't even prevent a broken bone. The helplessness that came with that realization wasn't welcome. Or to be tolerated.
Excerpt. © Reprinted by permission. All rights reserved.

Book Info:
The best decision they'll ever make
Lacey Hamilton is used to living in the background. Overshadowed her entire life, she stepped out of the Hollywood limelight and into the role she's meant to play: a counselor, part of the High Risk Team started by The Lemonade Stand women's shelter in Santa Raquel.
Her caseload leads her to the doorstep of Jeremiah "Jem" Bridges to rescue a little boy. She's not supposed to fall in love with the rugged construction worker and his adorable son. Love and duty, though, don't always agree. Especially when a truth is uncovered that neither she nor Jem is prepared to face.
Book Links:
You can find HIS FIRST CHOICE at Goodreads│Amazon│Barnes & Noble│Harlequin

Kindle Fire with Six Pre-loaded TTQ Books (books 1-6 from Where Secrets are Safe series) US only. Ends August 31st. ENTER HERE


Meet the Author: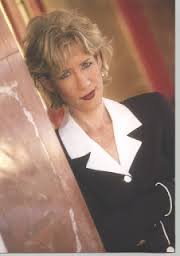 The author of more than 70 original novels, in twenty languages, Tara Taylor Quinn is a USA Today bestseller with over six million copies sold. A 2015 RITA finalist Tara appears frequently on bestseller lists, including #1 placement on Amazon lists, and multiple showings on the Publisher's Weekly Bestseller list. She has appeared on national and local TV across the country, including CBS Sunday Morning.
Tara is a supporter of the National Domestic Violence Hotline. If you or someone you know might be a victim of domestic violence in the United States, please contact 1-800-799-7233.
Website│Goodreads│Facebook│Twitter│Pinterest│Instagram│Wattpad