Today it is my pleasure to Welcome USA Today bestselling author
Caitlin Crews
to HJ!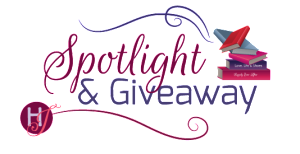 Hi Caitlin and welcome to HJ! We're so excited to chat with you about your new release, His For a Price!
So happy to be back!
Please summarize the book a la Twitter style for the readers here: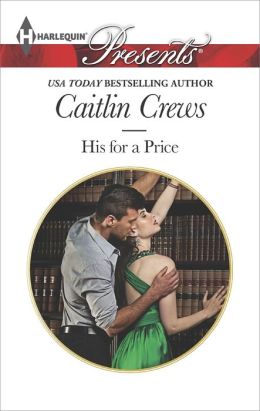 He's finally got her where he wants her. But who will win this dangerous game of theirs when its their hearts on the line?
Please share the opening lines of this book:
If she stood very still—if she held her breath and kept herself from so much as blinking—Mattie Whitaker was sure she could make the words that her older brother Chase had just said to her disappear. Rewind them, then erase them entirely.
Please share a few Random facts about this book…
1. Mattie and Nicodemus haunted my dreams! I was so excited to tell their story!
2. This is my first official duet, and it was really SO MUCH FUN to plan it out in advance. The other books I have that are linked ended up that way because a character was so larger-than-life on the page and needed his/her own story, but this one was meant to be two books from the get-go.
3. I've always loved Marriage of Convenience stories. I called this one Marriage at HIS Convenience in early drafts, because he's the one who (seemingly) has all the power. But we all know how that goes, don't we?
Please tell us a little about the characters in your book. As you wrote your protagonist was there anything about them that surprised you?
Mattie is a lot deeper than she wants people to know she is, and she's really, really good at misdirection. I was surprised at the lengths she was willing to go to convince the world–and Nicodemus–that she's someone that she really, truly isn't!
What, in your mind, distinguishes this book from other books out there in the same genre?
Nicodemus. He's just so… hot and Greek and dark and commanding. Yum.
The First kiss…
Mattie and Nicodemus have a history…
"You're a very foolish girl." He'd shaken his head, muttering something dark in Greek. "But you're mine."

Then he'd jerked her toward him with one hand on her shoulder, knocked the cigarette from her fingers with the other, and slammed his mouth to hers.

And all of that dark wonder had simply burst within her. Hunger and heat. That damned harsh mouth of his like a kind of miracle against hers. Claiming her. Branding her.

Shaking her to her core.

But she'd kissed him back, despite everything. She'd tasted him until she'd thought she really was as drunk as she sometimes acted. She'd fallen apart in his arms, as if she'd been waiting her whole life for him to taste her. As if she'd always known it would be like that.

On some level, she had.

Fire. Panic. An instant and impossible addiction that had already gnawed at her, even while he'd still been taking his lazy, devastating fill of her mouth, as lethal and sure in the way he'd kissed her as in everything else.

"I told you," he'd growled into her mouth when she'd been limp and useless against him. "You're mine. You always have been, you always will be. How long do you plan to draw this out?"
Did any scene have you crying or laughing while writing it?
I think all the scenes of dark, demanding Presents heroes being their alpha selves are so awesome that they make me laugh. The ones in this book are no different!
If your book was optioned for a movie, what scene would you use for the audition of the main characters? 
Definitely the opening library scene. Or maybe the airplane scene. Bold and hot and so much suppressed passion beneath…
"You seem to want to make this a squalid little transaction," he said when she didn't throw something back at him, and she couldn't read the expression on his face then. He lounged back in his chair, propping his head up with one hand, and looked at her. Just looked at her. Like her layers of clothes and even her skin were no barrier whatsoever. Like he could see straight through to what lay beneath. "As painful and as horrid as possible."

"It is what it is," she said. "I have no idea how these barbaric arrangements work. Will you check my teeth like I'm a horse? Kick my tires like I'm a used car you bought off the internet?"

Something sharp and hot, a little too much like satisfaction, flared in the honeyed depths of his dark gaze, and his harsh mouth pulled into a very dangerous curve.

"If you insist," he said, lazy and low.

Mattie went still. She felt her eyes widen and could see from that gleam in his gaze that he saw it.

For God's sake! the hysterical part of her—currently occupying almost every part of her save her big mouth—shrieked. What is the matter with you? Don't challenge him! Stop this right now before it gets out of hand!

"Oh, I'm sorry," he practically purred, reading her much too easily. Again. "Was that yet another example of your mouth getting you into trouble? It's either lying to me or provoking me, I notice. It does make me wonder what it would be like to put it to better use."

He was right, Mattie realized. If he was truly the man she'd been treating him like he was, she'd be significantly more respectful and careful around him, wouldn't she? The truth was, she knew he wasn't. She couldn't believe that he'd really do this. She didn't believe it, even though she was currently suspended somewhere over the ocean on her way to Greece.

Granted, he was doing an excellent job of acting like a scary, overwhelming, my-way-or-the-highway barbarian, but she'd known this man for years. More importantly, her father had genuinely liked him. Had even considered him a good match for his only daughter. She simply couldn't make herself believe that Nicodemus would honestly force her to marry him.

Much less any of the other things he wasn't quite threatening to do, that were pressing into her so hard now that she was certain they'd leave marks.

"I wasn't kidding," she said, and she stood up then, uncoiling herself to stand there in the aisle before him. She opened up her arms and spread them wide, as theatrically as possible. "I'm sure the third richest man in Greece—"

"That's rather less of a salutation than it might have been once," he pointed out, that cool amusement in his gaze. "I can't tell if you mean it as compliment or condemnation."

"—doesn't buy one of those crotch-rocket motorcycles of his without making sure it lives up to each and every one of his exacting standards," Mattie continued as if he hadn't interjected anything.

She'd seen him on a Ducati once, roaring up a winding country lane in France to a weekend party in a friend's chateau she never would have attended if she'd known he'd be there. She'd escaped shortly thereafter, but she'd never been able to get that image out of her head. A powerful man on such a sleek and dangerous machine, like lethal poetry etched against the backdrop of vineyards turning gold in the setting sun, like they'd been doing it purely to celebrate him.

She glared at him and held her crucifixion position. "Well? Here I am."

Nicodemus's dark eyes glittered and he didn't move, yet Mattie felt as if he'd leapt up and yanked her to him. She felt surrounded, smothered. And lit on fire.

He raised his shoulder in that profoundly Mediterranean way of his, then dropped it lazily.

"Go on, then," he said, his voice this close to bored, though his gaze burned through her, churning up too much heat and that dangerous hunger she'd been denying for years now. "Strip. Show me what I've chased across all these years and bought at last."
If you could have given your characters one piece of advice before the opening pages of the book, what would it be and why?
Oh, I like the messes they get themselves into without my advice. They're so much fun.
What are you currently working on? What other releases so you have planned for 2014?
I'm currently working on a sheikh duet that should be out next year. And the second book in THIS duet is called HIS FOR REVENGE and will be out in December!
Thanks for blogging at HJ!
Giveaway:

3 copies of one of my backlist books, US only for print and International for epub.
To enter Giveaway: Please complete the Rafflecopter form and Post a comment to this Q:

Do you like Marriage of Convenience stories? Why?
Excerpt
"You lie about everything, Mattie," he murmured, the slap of the words at jarring odds with the way he crooned them, leaning in close. "You break your word the way other women break their nails."

"I break those too." It was like she couldn't stop herself. "If this has all been a bid for the perfect, polished trophy wife, Nicodemus, you're going to find me a grave disappointment."

He laughed softly, which wasn't remotely soothing, and tugged on her hair again, and it wasn't the first time Mattie regretted the fact that she was both tall and entirely too vain. Five feet ten inches in her bare feet, and the gorgeous black boots she was wearing today put her at a good six feet and then some. Which meant that when Nicodemus loomed over her and got too close to her, that mouth of his was right there. Not miles above her, which was safer. Within easy reach—and she imagined he was deliberately standing this close to her because he wanted to remind her of that.

Like she—or her shuddering, jolting pulse she could feel in a variety of worrying places—would be likely to forget.

"I told you a long time ago that this day would come," Nicodemus said now.

"And I told you that I wasn't going to change my mind," she replied, though it cost her a little more than it should have to keep her chin up and her gaze steady on his. "I haven't. You can't really believe that this grotesque, medieval form of blackmail is the same as me surrendering to you, can you?"

"What do I care how you come to me?" he replied in that low, amused voice of his that kicked up brushfires inside her as it worked its way through her and made her feel a delicious sort of weak. "You mistake me for a good man, Mattie. I'm merely a determined one."
Book Info:
"This is all a big chess game to you, and I the convenient pawn…"
Greek tycoon Nicodemus Stathis was never able to forget beautiful heiress Mattie Whitaker. And now, ten years of delicious tension later, Nic finally has her right where he wants her.
Mattie's once powerful family dynasty now lies in ruin, and only Nic can offer them a solution—a solution with vows! She might not have a choice, but Mattie refuses to be the sacrificial queen to his king.
But Nic's slow, deliberate seduction wears down his new bride, and the word "checkmate" lies on his lips like a promise.
Book Links:
Meet the Author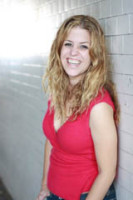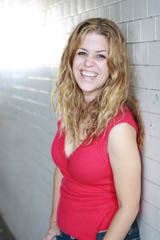 USA Today bestselling and critically-acclaimed author Megan Crane has written a lot of books: from women's fiction, chick lit, and work-for-hire young adult novels to Harlequin Presents as RITA-nominated Caitlin Crews. These days her focus is on contemporary romance, from cowboys to bikers and beyond. She sometimes teaches creative writing classes both online at mediabistro.com and at UCLA Extension's prestigious Writers' Program, where she finally utilizes the MA and PhD in English Literature she received from the University of York in York, England. She currently lives in California, with a husband who draws comics and animation storyboards and their menagerie of ridiculous animals.
Website | Facebook | Twitter |