Today it is my pleasure to Welcome USA Today Bestselling author
Caitlin Crews
to HJ!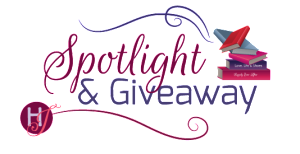 Hi Caitlin and welcome to HJ! We're so excited to chat with you about your new release, His For Revenge!
Hi! I'm back! Hooray!
Please summarize the book a la Twitter style for the readers here: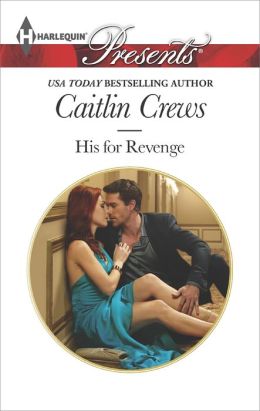 Heroine takes mean sister's place in Marriage of Convenience. Hero is not amused.
Please share the opening lines of this book:
ZARA ELLIOTT WAS halfway down the aisle of the white-steepled First Congregational Church she'd always thought was a touch too smug for its own good—taking up a whole block on the town green in the center of the sweetly manicured, white clapboard village that her family had lived in since the days of the first Connecticut Colony way back in the 1630s—before the sheer insanity of what she was doing really hit her.

She felt her knees wobble alarmingly beneath her, somewhere underneath all that billowing white fabric that was draped around her and made her look like a lumbering wedding cake, and she almost stopped right there.

In front of the hundreds of witnesses her father had decided it was necessary to invite to this circus show.
Please share a few Fun facts about this book…
1. This is the second book I've written that started midway up the aisle en route to a Marriage of Convenience.
2. Zara was SO MUCH FUN to write! I loved her.
3. Some books sort of fall into my head full-formed, and this was one of them. I love it when that happens!
Please tell us a little about the characters in your book. As you wrote your protagonist was there anything about them that surprised you?
I knew Zara was going to be bookish, but I had no idea she'd be studying gothic literature. That made removing her to an old house off in the countryside with her unreadable groom a whole lot more fun!
What, in your mind, distinguishes this book from other books out there in the same genre?
I like to tell myself that all my Presents have that Caitlin Crews sparkle. 🙂
The First kiss…
"You may kiss the bride," the priest intoned.
Chase sighed. Then he paused, and for a moment, Zara thought he was going to decline. Could he decline? In front of all these people? In any possible way that wouldn't make her look unwanted and unattractive besides?
But then he dealt with the situation by reaching over and flipping her veil back, exposing her face for the first time.
Zara held her breath, cringing slightly as she braced for an explosion of his temper. She could feel it, like the slap of an open fire much too close to her, and instinctively shut her eyes against it. She heard an echoing sort of gasp from the front of the church, where someone had finally noticed that glamorous Ariella Elliott was looking markedly shorter and rounder than usual today. But Chase Whitaker, her unwitting groom and now her husband, said nothing, despite the roar of all that fire.
So she braced herself, then opened her eyes and looked at him.
And for a moment everything disappeared.
Zara had seen a million pictures of this man. She'd seen him from across the relatively small rooms they'd both been in. But she'd never been this close to him. So nothing could possibly have prepared her for the wallop of those eyes of his. Dark blue, yes. But they were the color of twilight, moments before the stars appeared. The color of the sea, far out from a lonely shore. There was nothing safe or summery blue about them. There was a wildness about that color, a deep, aching thing that she felt in her like a restless wind.
And he was beautiful. Not merely handsome or attractive the way he appeared in photographs. Not ruggedly lovely in some stark, masculine way, like dangerous mountain peaks were pretty, though he was decidedly, inarguably male. He was simply beautiful. His cheekbones were a marvel. His hair was a rough black silk and his brows were a great, arched wickedness unto themselves. His wide mouth made her feel much too warm, even flat and expressionless as it was now. And those stunning, arresting eyes, the blue of lost things, of shattered dreams, tore through her.
It took her a moment to register that he was staring down at her, incredulous.
And—as she'd already figured out from that blast of temper that she could still feel butting up against her like a living, breathing thing—he was very, very angry.
Zara went to pull away, not in the least bit interested in remaining this close to that much temper, but her new husband forestalled any attempt to escape with the hand he curled around her neck. She imagined it looked tender from a distance. But she was much closer, and she could feel it for what it was. Threat. Menace.
Fury.
No matter that a bright hot burst of flame danced from the place he touched her and then throughout the rest of her. No matter that a shiver rocked through her or that she felt as if her whole body woke up at the sensation of that hot, male palm against the nape of her neck. Her lungs felt tight and her throat ached. Her knees felt wobbly again, but for a very different reason than they had before.
And then Chase Whitaker, who had been quite clear that he'd never wanted to marry anyone and wouldn't have chosen her if he had, bent his head and pressed his perfect lips to hers.
Did any scene have you crying or laughing while writing it?
I love the opening scene. Zara is sown into her elegant sister's dress (which doesn't fit her) and forced to marry this angry man because she wants so desperately to please her father… It makes me laugh and laugh. I love Presents because they allow me to just run free with things like this!
If your book was optioned for a movie, what scene would you use for the audition of the main characters? 
Probably the harsh scene at the end when Everything Is Exposed At Last. LOL. That would be a great audition scene but if I put it here, it would spoil everything!
If you could have given your characters one piece of advice before the opening pages of the book, what would it be and why?
Listen to your heart, not your head. Of course, if they followed my advice there would be a very different story to tell!
What are you currently working on? What other releases so you have planned for 2014?
I'm about to buckle down on my revisions for the first in a delicious sheikh duet. This book is called PROTECTING THE DESERT HEIR and will be out next June!
This is my last Presents release for 2014 but my first for 2015 comes out in March. AT THE COUNT'S BIDDING is the story of a brooding Italian count and the woman who betrayed him ten years ago… Revenge and passion and Tuscany! What could be more delicious?
I also have all sorts of things coming out under my other name, Megan Crane. Including a Christmas story that should be out in about a week called COME HOME FOR CHRISTMAS, COWBOY. Delicious holiday goodness!
Thanks for blogging at HJ!
Giveaway:

Three e-books from my backlist to three lucky winners!
To enter Giveaway: Please complete the Rafflecopter form and Post a comment to this Q:

Do you like a marriage of convenience story? If so, do you have a favorite?
Excerpt
"But what if I want you to get the wrong idea?" she asked, as casually as if she was discussing the weather.
"I'm sorry?"
She let her smile widen. "Just because this isn't a traditional marriage, it doesn't mean we're obligated to overlook all the benefits of one. We can pick and choose, surely."
"Let me make certain I understand you." She couldn't describe that look in his eyes then. More than wild. Deeper than primitive. So hot she lost herself for a moment. So bold she wasn't sure she'd ever breathe again. "You're not talking about sharing my surname, I assume. Or the dispensation of property."
"I'm talking about consummation, that most traditional of marital acts," Zara said, very deliberately, and watched him go still.
Very, very still.
She leaned forward so that her elbows were on the table and she could keep her gaze steady on his. Even if the blue of it burned and the deep fire there made her whole body feel shivery and alive again. Alive at last, no matter how reckless this was. No matter if she'd live to regret it.
At least she'd live.
"I'm talking about sex, Chase," she clarified. "With you."
Zara didn't regret it the moment she said it—but she certainly felt it drop through her like a stone. Hard and swift. Impossible to take back.
She told herself she didn't want to.
"Say that again," Chase ordered her, his voice low and rough.
He still didn't move. But then, he didn't laugh, either. If anything, he looked…electric. She could see he hadn't even twitched, so it made no sense that he seemed bigger, somehow. As if all of those things she'd sensed in him—that brooding power, that sheer, masculine force—were unleashed now, and crowded out the air in the room.
He was immense. Wild. And she'd never wanted anyone more.
Zara considered him for a moment while her heart executed some kind of frantic ballet inside her chest, and she was certain the heat she could feel sizzling between them and making it difficult to breathe was splashed across her face. Like a beacon.
She was as subtle as a searchlight and she wasn't sure she cared.
"Which part?" she asked, because she enjoyed the tussle. The clash and roll of wits.
And because she was stalling. Still.
"Come here," he growled at her.
She felt it everywhere, like a touch. Like that low, commanding voice of his was wired directly to all of her secret places, to all of that desperate hunger she'd felt since the moment they'd locked eyes in that church. And everywhere she felt the caress of it, so rough and so raw, she felt a heavy kind of ache.
Need.
"I don't take orders," she said instead of obeying him, spurred on by some demon thing inside of her she didn't understand.
His mouth curved, and it was a hard, compelling thing. A stamp of sheer maleness, sex and desire, and she had to let out a hard breath to absorb it without dissolving where she sat.
"You will."
Book Info:
The marriage game…
Walking down the aisle toward striking but cold CEO Chase Whitaker was never meant to be Zara Elliot's fate. But to safeguard the family business, she'll have to play along…
Chase is only interested in one thing—his own dark game of revenge against Zara's father. The one thing he hadn't counted on? Zara's charm and natural beauty unsettling his rock-hard defenses.
But their wedding night proves to be a game changer, and they both realize they're in over their heads. Losing is never an option for Chase…but winning suddenly takes on a very different meaning!
Book Links:
Meet the Author: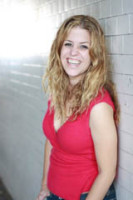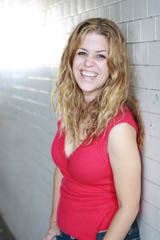 USA Today Bestselling, RITA nominated Caitlin Crews discovered her first romance novel at the age of twelve in a bargain bin at the local five and dime. It involved swashbuckling pirates, grand adventures, a heroine with rustling skirts and a mind of her own–and a seriously mouthwatering and masterful hero. The book (the title of which remains lost in the mists of time) made a serious impression. Caitlin was immediately smitten with romances and romance heroes, to the detriment of her middle school social life. And so began her life-long love affair with romance novels, many of which she insists on keeping near her at all times, thus creating a fire hazard of love wherever she lives.
She currently lives in California with her animator/comic book artist husband and their menagerie of ridiculous animals.
Website | Facebook | Twitter |