Today it is my pleasure to Welcome USA Today bestselling author

Maxine Sullivan

 to HJ!

Hi Maxine and welcome to HJ! We're so excited to chat with you about your new release, His Island Bride!
A wedding planner must help save the Wedding Belles Resort from bad press and declining business by marrying one of the Jardine sons. But will saving her job as well as helping his dear parents to keep the resort, put Brooke Martin at risk of falling for the playboy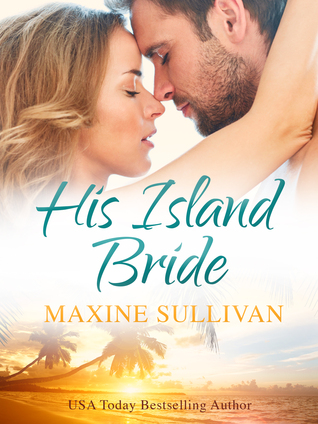 who'd once been her teenage love?
Thank you for having me on Harlequin Junkie to talk about my latest ebook, His Island Bride. I loved writing a romance set on a tropical island, especially when there is so much conflict going on between Brooke and Jace.
Here are 5 reasons to read His Island Bride:
1. Its set on a small island but it's definitely not private when newspapers around the world are reporting things like this:
"Is the peal of wedding bells a death knell on the Jardine family's world-famous Wedding Belles Resort on Raintree Island? Six high-profile couples have ended up in the divorce courts shortly after tying the knot there, and now this tropical idyll for lovers on Australia's Great Barrier Reef may soon be coming to an end. Could nuptials at this renowned wedding resort jinx a marriage before it even begins? Only time will tell."
2. The hero and heroine have to marry to do what's right – for everyone but themselves. It takes guts to do what's necessary:
"It's not just for our benefit," he pointed out, watching her carefully. "If Wedding Belles goes under, then so does the livelihood for most of the island. Not only do we provide jobs here, but the town's tourist industry depends heavily on us, as you know."
The reality of it all struck her then. She wished it wasn't so but what he said was true. Everything that happened on this island was because of the resort. People had grown accustomed to having things, while keeping to their simple values. Lord, she could even understand where the Jardines were coming from with this, but why her?
3. It would have been the perfect wedding – if only they loved each other:
Two days later at five o'clock in the afternoon, the angelic voice of an islander singing a wedding song carried through the air. In perfect time to the sound, Glenn walked Brooke under the decorated wedding arch toward the softly cascading waterfall. She was dressed in a white silk wedding sarong that draped over one shoulder and fell to her knees, with a pink hibiscus flower in her blonde hair and a matching bouquet. Ahead, Jace looked so handsome in dark trousers and a loose, open-necked white shirt that the sight of him made her feel giddy.
4. And sometimes a person gets pushed to limit, particularly when an old girlfriend of the hero turns up and creates havoc:
"If you'll excuse me," she said, pushing to her feet. "I have to get back to work." She couldn't wait for this weekend to be over and for them to leave the island. She just hoped Tiffany didn't decide to stay behind, she thought, walking past the woman in question.
And then Tiffany turned her head slightly and smirked at her, and suddenly Brooke saw red. Without thinking, she turned back and…
(I can't give away the end to this scene, now can I?)
5. Just when you think the hero and heroine are going to make it after all, something else happens:
For a few seconds, Jace didn't move. He couldn't. If there had been a jolt in his chest before, this time he felt a spear go right through it. His eyes shot to Brooke. Her whitened face and stricken eyes told him everything.
And told him nothing.
Nothing could stop him taking a couple of steps to stand in front of Brooke. He put his hand on her arm. "What does she mean?"
Panic flared in Brooke's eyes. "Jace, now's not the time," she whispered back. "Gran needs a cup of tea."
He swallowed hard. "Brooke—"
"Not now, Jace. Can't you see she's still confused? I'm worried about her. She needs a drink to stop from dehydrating."
Do they have a happy ever after? It wouldn't be a romance if they didn't. ☺
Giveaway:

A copy of my first USA TODAY bestseller "His Ring, Her Baby, set in the Australian Outback, for one lucky person. Additionally 2 digital copies of His Island Bride.

 Open internationally. 
To enter Giveaway: Please complete the Rafflecopter form and Post a comment to this Q:

What would you wear for your wedding on a tropical isle? Dish the details 🙂 
About the author: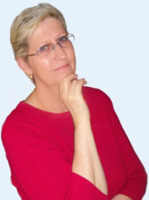 USA Today bestselling author Maxine Sullivan has written 14 romance novels with more than 1.7 million copies of her books sold worldwide in over 20 languages. Maxine writes contemporary love stories filled with sensuality and emotions that tug at the heartstrings. She lives in Melbourne, Australia, and is married to Geoff, who has proven his hero-status many times over the years. They have two handsome sons and an assortment of much-loved, previously abandoned animals. Maxine would love to hear from you and can be contacted through her website at http://www.maxinesullivan.com