Today it is my pleasure to Welcome author
Amy Ruttan
to HJ!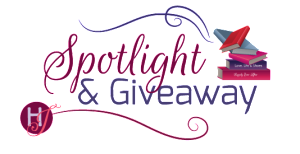 Hi Amy and welcome to HJ! We're so excited to chat with you about your new release, His Pregnant Royal Bride

!


Thank you for having me! It's always a blast to hang out here.

Please summarize the book for the readers here: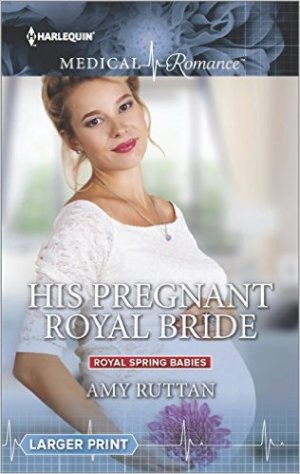 After one brief night of passion at a conference, nurse Shay Labadie finds out she's pregnant. After growing up without a father she didn't want that for her child, so she takes a job in Italy to find her baby's father, to give him a chance to be involved in their child's life. What she didn't expect was a proposal from her one night stand and the biggest surprise of all was learning her one night stand was a prince!

What's your favorite line(s) from the book?:
"It's okay," she whispered. "I'm here and so are you. I haven't left you."
Dante placed a hand over hers. "We're both here now, mi amore. And we're not leaving."
I love this bit because I've gone through the NICU experience. I almost lost my middle child. He was born early, with a hole in his heart and spent a month hooked up to machines. When I write scenes like this, it's always emotional for me.

When you sat down to start this book, what was the biggest challenge you faced? What were you most excited about?
It's always a bit more challenging to write a book with a partner. This book was a Duet and I was nervous and it wasn't about working with the amazing Robin Gianna, she was easy to work with, but I always stress that I'm not being true to the other authors characters. Of course, we had a bit of a unusual plotting session. We were both at RWA in San Diego, with out editor and we worked out a lot of kinks pool side with our editor. I think that's the best way to plan a book! I was really excited to work with Robin Gianna. I adore her and of course I was excited about our setting and writing brothers. I love writing brothers.
Please tell us a little about the characters in your book. As you wrote your protagonist was there anything about them that surprised you?
Shay is lonely. She's caring and she does what she does because she cares so much about people, but she's not going to be walked all over. She has trust issues as well. She was abandoned by her father and she understands that pain. She won't let her child go through that.
Dante also was abandoned. His mother died young, his father didn't care too much about him or his brother. He didn't grow up poor like Shay, but it also left him vulnerable. Untrusting of others. The one time he did open his heart, it was broken, so he's very guarded. Yet, he loves his family. He loves his brother and his country. He's trying to hold onto his family's heritage.
What have you learned about your own writing process/you as an author while writing this book?
When working on a linked Duet like this, you have to be open and flexible with the other author. You have to talk and you have to get along.
When you're writing a stand alone story you control everything, so it can be hard to give up control when working with another author. If you're not willing to work with the other author, it shows in the writing.
I've been very lucky in all my linked Duets or Quads. The authors I have worked with have been wonderful.

The First kiss…
The first kiss happened on a beach in Hawaii, in the prologue. It's very dreamy and wonderful.
"I was just thinking how wonderful this week has been." She bit her lip and sighed. "It's been amazing getting to know you, Dante."
He smiled and then ran his knuckles across her cheek. "I've enjoyed my time with you as well, cara."
Shay's pulse began to race and she closed her eyes, his touch making her heart skip a beat, and then, before she had a chance to say anything else, his lips claimed hers.
She dropped her shoes to the sand and sank into the kiss, wrapping her arms around him and pulling him close.
Dante's kiss deepened, his tongue pushing past her lips; it was a kiss that seared her soul.
"Shay," he whispered, his mouth still close to her, his hands cupping her face. "I'm sorry, I couldn't help myself. You're so beautiful, so wonderful…" He kissed her again.
"I don't want this to end," she whispered against his ear as he held her close, his hands drifting down her back.
"Me neither."
"Then let's not let tonight end." She took his hand.
Did any scene have you crying or laughing (or blushing) while writing it?
I think the birth of their baby had me at my most emotional. As I said before, I put a lot of my own feelings into birth scenes like this.
He'd absolutely failed them.
Don't let them die.
It was a silent plea, but one that he was hoping wouldn't fall on deaf ears.
Not today.
Lives were saved every day and he wanted to be there when Shay's life was saved, because that was all he had to cling to at this moment.
Dr. Tucci came out of the surgical hall. Still in his scrubs. The grim expression on his face made Dante want to scream; his heart sank into the soles of his feet. Further. Into the depths of absolute despair as Dr. Tucci approached him.
"Please," Dante whispered. "Please don't tell me… Don't tell me she's gone. Please."
Dr. Tucci sighed. "She survived, and so did the baby, but it's not good. Shay lost a lot of blood. A lot. We hung a lot of packed cells."
"What happened?" Dante asked.
"Placental abruption." Dr. Tucci ran a hand over his bald head. "We never know when they're going to happen. It can happen so fast. Just be thankful that it happened here in the hospital and we were able to get the baby out. Usually, by the time the women get here the baby has suffocated and the mother has bled to death."
Dante felt dizzy and he sat back down. His head in his hands, his eyes stinging from unshed tears that would not come.
Dr. Tucci sat beside him and patted his back. "The baby will be fine. She's strong."
If your book was optioned for a movie, what scene would you use for the audition of the main characters?
I like this playful banter of them in bed at Dante's vineyard.
"Does the breeze bother you?"
"No," she said. "It's nice. And the moon is so bright."
"Sì."
"I guess that gives credence to that old Dean Martin song."
He grinned at her—she could see his dark eyes twinkling in the moonlight. "Don't sing it."
"Why?"
"I've heard you sing."
She gasped. "When?"
"You sing when you're busy and you've tuned the world out. I've heard you singing in your office and when you're chopping fruit. You sing, but I hate to tell you that you have a terrible singing voice."
Shay hit him with a pillow. "That's not nice!"
"I am only telling the truth, cara."
"Oh, and you sing so much better?"
Dante rolled over and leaned on one elbow. He began to sing in Italian. A rich, deep baritone that made goose bumps break across her skin. As if he was wooing her in song and it was working. At the end of the song he cocked his eyebrows, as if to say see, I told you so, so she hit him again with her pillow.
"And what was that for?" he asked, snatching the pillow from her.
"For upstaging me."
He chuckled. "I'm sorry."
Readers should read this book….
If you like secret babies and Princes. Also definitely read Enzo's story "Baby Surprise for the Doctor Prince".

What are you currently working on? Do you have any are up-coming releases?
March 7th see's the release of Biochemical Reaction, which is part of Desiree Holt's OMEGA TEAM Kindle World. So, if you like my Army/Navy characters, Biochemical Reaction is about a former Navy SEAL tasked to protect the life of Lieutenant Lisa Morgan, a woman he walked away from ten years ago after he was damaged by a chemical agent that wiped out his platoon. It has an element of romantic suspense.
My next Harlequin Medical comes out in July 2017 and is titled Convenient Marriage, Surprise Twins! It's my 15th book with Harlequin Medicals.
In December my contribution to a Christmas continuity comes out and is tentatively titled Navy Doc on her Christmas List.
I'm also rereleasing some of my older works that I've recently got the rights back to. It's been a busy year so far.
Thanks for blogging at HJ!
Giveaway:

Print copy of His Pregnant Royal Bride, a flat doctor bookmark and a book charm. This giveaway is open Internationally.
To enter Giveaway: Please complete the Rafflecopter form and Post a comment to this Q:

I've always wanted to go to Italy, in particular Venice. What country or city is on your bucket list to visit?
Excerpt from His Pregnant Royal Bride:
"You look sad, cara."
"Do I?" she asked.
"Sì." He set the plate of risotto in front of her and then sat down next to her with his own plate. "Is something wrong?"
"No, I'm just tired." She plastered a fake smile on her face and took a bite of the risotto. "Oh, my goodness, this is so good."
He grinned. "I like to cook."
"You're not a traditional prince, then."
His brow furrowed. "What do you mean, 'traditional'?"
"You're a surgeon, you like to work with your hands and you cook. You don't have any servants."
He laughed. "I do have a lady come and clean my house, but you're right, I do most of it on my own. My maternal grandfather was a winemaker. He had a large vineyard in Tuscany and, though he was extremely wealthy, he taught me the value of hard work. I enjoy it."
"Well, you're good at it. I'm afraid my cooking would not be up to par. The only thing I can make, if I have the ingredients and the patience, is boudin."
"What is boudin?"
"A sausage stuffed with rice and green peppers."
"I would like to try that sometime."
Shay chuckled. "I'm not sure I'm up to boudin making at the moment."
"I can get you all the ingredients here."
"I'm sure you can, but I have a simulation course and training to run. Not to mention I'm to assist you in surgery. I'm here for work, Dante. Nothing else."
He frowned. "I'm passionate about my job too, but you have to live life as well. Work is not life."
"It is for me."
"And what happens when you have the child?" he asked. "Our child. Are you going to ignore our child for work?"
"No," she snapped. "I will balance it. A woman can work and be a mother. I think seeing me work will be a good example for our child."
Dante sighed. "I'm not saying that at all. Of course it's a good example, but you said you don't do anything but work. What do you do for fun?"
And the question caught her off guard, because really she didn't do much.
When she was on assignment, she put her whole heart and soul into the job.
There was no time for much else.
"You know what, I'm really tired. Is there a place I can sleep?"
"Of course, follow me."
Shay followed Dante out of the kitchen and up the winding staircase to the second floor. There were many rooms and a large open area with a couch and a desk. A living room. He led her to the back of the house and flicked on a light.
"This is the only room with a bed in it at the moment. When you move in, I'll move out of here."
"This is your room?"
"Sì, it is also the only bedroom with a private bathroom. I can use the one downstairs. It is no trouble."
"Where will you sleep?"
"The couch. I have some work to do. I'm not tired yet. You rest."
"I can't kick you out of your bedroom."
"You can." He smiled. "Get some rest and we'll talk about our plans for marriage tomorrow, but only if the results are positive."
"Sure. Okay." She rolled her eyes. Dante was so stubborn, so untrusting.
He nodded and shut her in his bedroom. Shay sighed and sat down on the edge of his large bed, sinking down into the soft duvet.
Tomorrow she'd tell him that it wasn't a good idea.
They weren't going to get married.
It was a foolish idea.
She lay down on the bed and thought about how she was going to tell him her reasons, but before she could get too far into her plans she drifted off into a deep, sound sleep.
Excerpts. © Reprinted by permission. All rights reserved.

Book Info:
Pregnant with the prince's baby
Nurse Shay Labadie's one exquisite night of passion with Dr. Dante Affini was meant to be a beautiful memory. But now Shay's expecting…and Dante is expecting her to take his hand in marriage!
Dante's proposal is shocking enough, but then he drops an even bigger bombshell—he's not just a doctor, he's a prince! Now to win his child and the woman he loves, Dante will have to prove he can master his most important role yet—as the husband Shay deserves…
Meet the Author: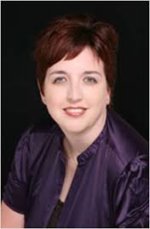 Born and raised just outside of Toronto, Ontario, Amy fled the big city to settle down with the country boy of her dreams.
After the birth of her second child, Amy was lucky enough to realize her life long dream of becoming a romance author. When she's not furiously typing away at her computer, she's a mom to three wonderful children who use her as a personal taxi and chef.
Website | Facebook | Twitter |