Today it is my pleasure to Welcome author
Amy Ruttan
to HJ!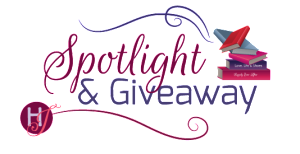 Hi Amy and welcome to HJ! We're so excited to chat with you about your new release, His Shock Valentine's Proposal-Sealed by a Valentine's Kiss Book 1!

Hi and thank you for having me here!

Tell us about the book with this fun little challenge using the title of the book:
The title is crazy long, so I'll go with SHOCK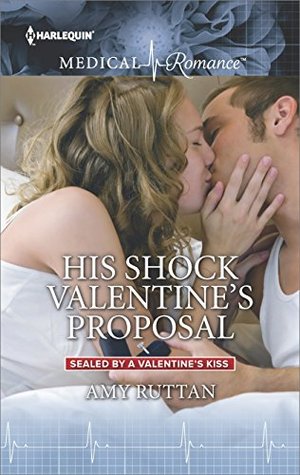 S is for the sexy Ralston brothers. This book features the younger brother Dr. Carson Ralston.
H is for heroine. Dr. Esme Petersen is fun and adventurous. She also hates Valentine's Day.
O is for office. It's from Carson's office where he first spies Esme.
C is for Carson. I seriously love this hero.
K is for kisses. And there are some great ones.
That was a lot harder than I thought it would be!
What's your favorite line(s) from the book?:
One of my favourite lines is the interplay between Carson and his older brother Luke:
"Nothing much. I actually just came for some medical supplies. I'm taking some surveyors deep into the woods."
"And the rope is to tie them to the nearest tree and use them as bear bait?"
"The thought had crossed my mind, but like you, little brother, I took the Hippocratic Oath. I swore to do no harm."
"Hmm."
"You need to liven up a bit, little brother. You're too tense."

I also love Esme and Carson together. Especially one of their first times interacting, she brings him to his knees. Literally.

"Oh, my gosh. Dr. Ralston, I'm so sorry." She let go of his wrist and got off his back. "I thought you were a burglar."
Carson groaned and heaved himself up off the pavement. "There aren't many burglars around Crater Lake. It's a pretty safe town."
"I'm really sorry for attacking you like that, but you scared me. Why the heck were you skulking around the outside of my office?"
"How the heck did you do that?" Carson asked, smoothing out his shirt.
"Do what?" Esme asked.
"Take me down?"
Esme grinned. "Krav Maga."
Please tell us a little about the characters in your book. What first attracts your Hero to the Heroine and vice versa?
Carson and Esme both have been burned by love before. Esme actually ran away from a former fiance in a Runaway Bride situation and Carson's heart was broken when his former fiancee left him.
Both of them are a scared to open up their hearts and trust again. Esme also has this extreme guilt eating away at her for leaving her former fiance behind, but she didn't like who she'd become with her former fiance. Coming to Crater Lake and practicing medicine she learns to trust and find herself again.
Carson and Esme definitely have a love/hate relationship in the beginning because their in competition having rival practices in a small town.
When you sat down to start this book, what was the biggest challenge you faced? What were you most excited about?
One of the biggest challenges in writing this book was that it wasn't originally supposed to revolve around Valentine's Day. I wrote the proposal for this book and CRAVING HIS EX-ARMY DOC (Luke's story) and I just thought they would be two books, set in the summer in Montana in a fictional town of Crater Lake.
Then my editor asked if I would like to write them both, pretty close together and make them a Valentine's theme. Being optimistic, I said yes. It was some hard writing to change what I had already envisioned in my mind, but I'm glad I rose to the challenge.
What, in your mind, makes this book stand out?
I think the second chance at happiness my hero and heroine find. Both think love has passed them by, but they're very wrong.
Also, I love writing brothers and I'm very grateful for being given the opportunity to write this Valentine's miniseries about two rugged Montana doctors.
The First Kiss…
Another one of my favourite scenes! They save lives during a rock slide, but Esme succumbs to altitude sickness and Carson brings her down off the mountain to his home. When she recovers, she knows exactly what she wants!
"Try me. What can I do?" His eyes were full of concern, his hand so warm and reassuring as he gently stroked her cheek. "Please, let me help you, Esme."
She wanted his help. She wanted much more than that, only she couldn't have what she really wanted, but she could have tonight. One night with him, lying in his arms, and he could help chase away the ghosts that were haunting her at this moment.
Esme leaned forward and then kissed him. Just as she'd pictured a thousand times before, as she'd wanted to do the moment he'd stood outside her clinic demanding that she hand over the patients she'd stolen. She kissed him the way she'd wanted to when he'd invited her over to dinner, when he'd wrapped his arm around her on the pitch-black ride up to the mill, when he'd worked side by side with her, saving lives.
It was sweeter than she'd ever expected.
It was healing, but she wanted so much more for tonight. She wanted all of him, even if it was just for now.
She could have now.
She could forget who she was for just a few dark hours[…]"
If your book was optioned for a movie, what scene would you use for the audition of the main characters and why?
I think the intense scene when she saves a man during a logging accident. Carson realizes that Esme is more than what she seems.
"Dave, you're going to be fine," Carson said, trying to soothe the patient. Only Dave Jenkins couldn't hear him. "It doesn't look like he's lost a lot of blood."
"He's lost blood," she said, trying not to let her voice shake.
Just not externally.
Carson took off his jacket, rolling up his sleeves to inspect the gash on Dave's right arm. "It's deep, but hasn't severed any arteries."
The wound had been put in a tourniquet, standard first aid from those trained at the mill. It wasn't bleeding profusely. It would need cleaning and a few stitches to set it right.
"That's not the problem." Esme pulled out her stethoscope.
Carson cocked an eyebrow. "Really?"
"Really." She peered down at Dave. His faceplate, his eyes rolling back into his head. He was in obstructive shock. "Who saw what happened? There's more than a gash to the arm going on here."
"A piece of timber snapped back and hit Dave here." Esme glanced up as the man pointed to his sternum.
"The gash came after?" she asked.
"No, before, but Dave didn't get out of the way and he didn't shut off the machine after the first malfunction. He was overtired "Got it." Esme cut him off. She bent over and listened. The muffled heart sounds were evident. A wall of blood drowning out the rhythmic diastole and systole of the heart. Drowning it. Cursing under her breath, she quickly took his blood pressure, but she knew when the man pointed to his sternum what was wrong.
Cardiac tamponade.
Dave wouldn't survive the helicopter coming. He probably wouldn't have survived the trip to the hospital.
"What's his blood pressure?" Carson asked.
"Ninety over seventy. He's showing signs of Beck's Triad."
"Cardiac tamponade?"
Esme nodded and rifled through her rucksack, finding the syringe she needed and alcohol to sterilize. "I have to aspirate the fluid from around his heart."
"Without an ultrasound?" Carson asked. "How can…? Only trained trauma surgeons can do that."
Esme didn't say anything. She wasn't a trauma surgeon, though she worked in an ER during her residency. She'd done this procedure countless times. She was, after all, the cardio God. She knew the heart. It was her passion, her reason for living. She loved everything about the heart. She loved its complexities, its mysteries.
She knew the heart. She loved the heart.
Or at least she had.
If your hero had a sexy-times play list, what song(s) would have to be on it?
Definitely anything by Luke Bryan or Tim McGraw, BUT the number one song would be Blake Shelton's Lonely Tonight.
What do you want people to take away from reading this book?
That there's always hope for love.
What are you currently working on? What other releases do you have planned for 2016?
I'm currently working on a surgeon who is a Duke. It's fun!
My next releases are CRAVING HIS EX-ARMY DOC (Sealed by a Valentine's Kiss Book 2), which is out February 2016 as well.
Also my book PERFECT RIVALS which is my contribution to the Hollywood Hills Clinic continuity series is out in May 2016.
And TEMPTING NASHVILLE'S CELEBRITY DOC will be coming out hopefully in the near future. Not date for that yet.

Thanks for blogging at HJ!
Giveaway:

Paperback copy of BOTH His Shock Valentine's Proposal and Craving His Ex-Army Doc. Open Internationally.
To enter Giveaway: Please post a comment to this Q:

Have you ever been to Montana or the mountains? What is your favourite things about the mountains?

This contest will close on Feb 12, 2016 8:59 PM (PT) and the winners will be notified via email. Winner will have 48 hours to respond to my e-mail before a new winner is selected.


Excerpt from His Shock Valentine's Proposal-Sealed by a Valentine's Kiss Book 1:
CARSON WAS A lost man.
He hadn't been expecting that kiss to happen. He'd wanted it to happen so many times, but, of all the ways he'd fantasized about his first kiss with Esme, never once had he imagined it would happen in his guest bathroom.
It would've bothered him before, because she was off-limits. Right now he didn't care. Right now all he could think about was her hands cupping his face and the taste of her honeyed lips on his.
And then the kiss ended, leaving him wanting more.
So much more. For once he didn't care if she was going to hurt him or that she was off-limits. He just wanted her.
"Carson, I want you. Please let me in tonight." She kissed him again and there was no way he could argue with that. It had been so long since he'd connected with someone. He avoided that for a reason, because it wasn't just sex to him. Sex to him let people in. Let them see a side of him that he shared with no one.
He'd been hurt, burned, and he didn't want to let someone in, but with Esme it was different. She made him forget about what had happened to him, about when his heart had been broken so long ago.
"Please, Carson," she said, stroking his face. "Please. Just for tonight."
"Then don't. You don't have to promise me anything. I don't need a promise of something that I can't give."
It was a way out. She was offering him a way out. He wasn't sure how he felt about it. It should be a simple matter, only with her so close to him it wasn't a simple matter. He couldn't think rationally with her so close.
It was complicated.
Why did everything have to be so complicated?
This didn't have to be. This could just be the moment.
He could have this exquisite moment with her.
For once he could have what he wanted, even if it didn't mean anything permanent. He could have this moment with her.
All he wanted was just this moment.
Excerpts. © Reprinted by permission. All rights reserved.


Book Info:
rom rivals…to romance?
New doctor in town Esme Petersen is direct competition for GP Carson Ralston and he isn't pleased. Especially as her beauty and disarming manner threaten the barriers he's carefully built around his heart…
Guarded Esme tries to keep Carson at a distance. But as the battle for power between them heats up, rivalry soon turns to insatiable passion. And a shock Valentine's proposal changes everything!
Book Links:
Meet the Author: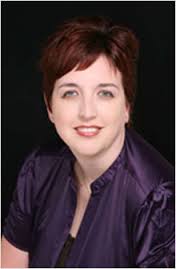 Born and raised just outside of Toronto, Ontario, Amy fled the big city to settle down with the country boy of her dreams.
After the birth of her second child, Amy was lucky enough to realize her life long dream of becoming a romance author. When she's not furiously typing away at her computer, she's a mom to three wonderful children who use her as a personal taxi and chef.
Website | Facebook | Twitter |