Today it is my pleasure to Welcome author
Katee Robert
to HJ!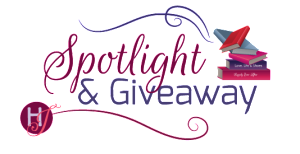 Hi Katee and welcome to HJ! We're so excited to chat with you about your new release, His to Take!
Please summarize the book for the readers here: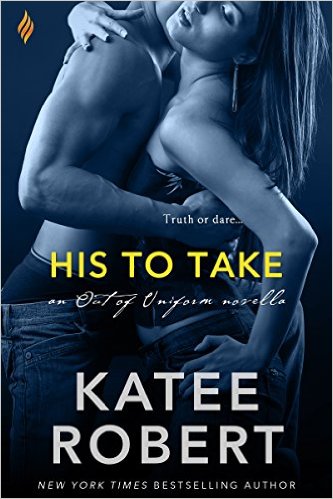 A game of truth or dare gets a bit out of control when these former lovers connect in their home town.

Please share the opening lines of this book:
Erin Robinson glanced at her phone for the fifth time in five minutes. Unfortunately, the minutes hadn't gone backward and no texts had arrived, which meant only one thing—she'd been stood up. There was no other way to explain her blind date's being over thirty minutes late and not bothering with some sort of reassuring something to let her know he wasn't dead in a ditch somewhere.
Please share a few Fun facts about this book…
My hero is a Marine.
The conversation between my heroine and her mom in the book is one of the favorites I've written to date.
This book came about because my hero, Warren, made an appearance in another novella in the Out of Uniform series and he tried to take over so effectively that I had to give him his own book.
If your book was optioned for a movie, what scene would you use for the audition of the main characters and why?
It would be the moment Warren offers a game of truth or dare to distract Erin:
"I don't have to. I know you. And as great as an hour of hot sweaty sex would be, I'm not in the mood."
That, more than anything else, confirmed there was something wrong. He tamped down the urge to ask what it was. They weren't that kind of friends. Not yet. They were
two people who'd hooked up a handful of times in the last
six years. That was it. That was what he was trying to change.

So he nudged her shoulder, hating that the winter made so many layers necessary. It was only his imagination making him think he could feel the heat of her body through her coat from that tiny touch. "Truth or dare, Freckles?"
What do you want people to take away from reading this book?
That even if the timing isn't right the first time around, two people who really care about each other will find their way back to each other.
What are you currently working on? What other releases do you have planned for 2015?
I'm currently working on the second book in my A Foolproof Love series for Brazen (which I affectionately call Dirty Talking Cowboy #2). All that I have left in 2015 is my paperback release for The Marriage Contract.

Thanks for blogging at HJ!
Giveaway:

A $10 gift card to either Amazon or B&N
To enter Giveaway: Please complete the Rafflecopter form and Post a comment to this Q:

I love military men like crazy. Who's one of your favorite fictional military men? Why?
Excerpt from His to Take:
Desperate to reclaim the free feeling that had just left her, she said, "Truth or dare?"

"You know me well enough to know that." His smile was a flash of white teeth in the shadows. "Dare."

"Kiss me." The words were out before she could think better of them, before she could take them back to protect herself. This was why you stopped the fling with him. He makes you forget yourself. Knowing that was all well and good in the warm light of day. Right now, huddled behind a bush in Miss Nora's front yard, she didn't care about any of it.

All she cared about tonight was forgetting. Reality would still be there tomorrow, no matter how much she wanted to escape it. Warren offered a chance to slip into a fantasy of "what if?" for a little while. It wouldn't ultimately change anything between them. It never did. But that didn't
matter in this moment.

Warren's cold hand at the back of her neck startled her out of her mental spiral. His breath warmed her lips a second before his mouth took hers. Considering their current location, the kiss should have been uncomfortable and awkward, but apparently he hadn't gotten the memo.

He nipped her bottom lip, using her moan to gain access to her mouth. They hadn't so much as touched in over a year, but that didn't seem to matter with his tongue stroking along hers in that heady way. The intervening time disappeared just like it always had in the past, and suddenly she was nineteen again, her body responding and her hormones sweeping away what little common sense she could call her own.

Erin grabbed the front of his coat, needing to be closer, to feel skin against skin, to follow through on the promise of his mouth on hers. She barely registered Warren moving back until he created some actual distance between them. "Damn, Freckles, that was fun."
Excerpt. © Reprinted by permission. All rights reserved.

Book Info:
Truth or dare…
Erin Robinson is having an epically bad year. Her blossoming career on Broadway tanked, forcing her to crawl back to home to Wellington. The icing on her failure cake? Her former on-again, off-again fling is in town, and the sexy Marine is taking up way too much space.
Warren Davis always knew Erin was special, which is exactly why he can't have her. A girl like her deserves something permanent—something neither of them wants. But now that they're both back in town and she's right there in front of him, a challenge in her eyes he's never been able to resist, he's questioning everything.
That challenge quickly escalates into an epic game of Truth or Dare. Erin's sure she's got him on lock, but as the night progresses, Warren's dares intensify, drowning her in lust. But with the past still breathing down their necks, there's no way either of them can win…
Book Links:

Meet the Author: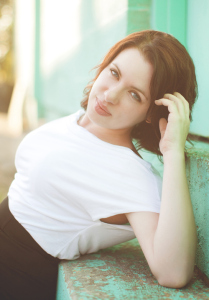 New York Times and USA TODAY bestselling author Katee Robert learned to tell her stories at her grandpa's knee. She found romance novels at age twelve and they changed her life. When not writing sexy contemporary and speculative fiction romance, she spends her time playing imaginary games with her children, driving her husband batty with what-if questions, and planning for the inevitable zombie apocalypse.
Website | Facebook | Twitter |