Today it is my pleasure to welcome one of my long time favorite Harlequin romance authors

Jessica Hart

to HJ!
Jessica, welcome to HJ, I'm a big fan of your writing and it is such a pleasure to host you here today.!
Thank you for having me, Sara! It's great to be here.
For my readers who may not be familiar with your work, could you tell us a bit about yourself and your books?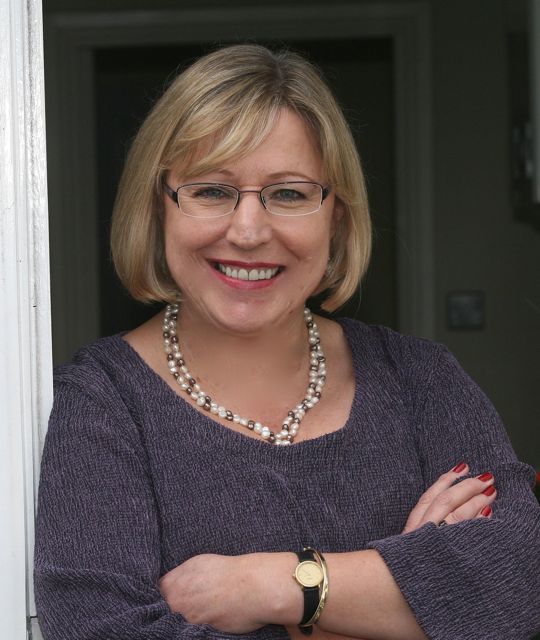 I live in York, a historic city in the north of England, and I've been writing romance for over 20 years (hhmmnn, wish I hadn't worked that out now!) The honest truth is that I started writing to fund a PhD, but the more I write, the more respect I have for romance as a genre, and the more interested I am in how and why romance works. I've now written 59 books for Harlequin, and am just about to embark on my 60th …
I love to write light-hearted romances about ordinary characters – I'm not big on beautiful, good, sweet virgins (how can I identify with them??) and not mad about domineering alpha heroes either – in believable situations. My characters are people I'd like to be friends with, my heroines women like me (only a bit younger, obviously) and I hope readers feel the same.
In your opinion, what ingredients are needed to make up a good love story?
A strong believable emotional conflict and characters realistic enough to make the reader understand why they behave the way they do.
If you had to pick one book that made the biggest impression on you in 2012… ? Why?
Tough question. If we're talking romance, I'd have to pick The Great Escape by Susan Elizabeth Phillips, because she is such a brilliant writer, and I always put down her books feeling uplifted – and wishing I could do what she does!
What are you currently working on? What can we expect from you in 2013?
I'm just about to start my 60th book, which will be also be for the new KISS line. It's a sort of Cinderella in reverse, with the hero in line for transformation (although he's digging his heels in about that) and the heroine, Allegra, working for a glossy magazine. I haven't written a word, but the story's in my head, and I think it's going to be fun.
I'm also going to be self-publishing five of my very early books in February/March as the Jessica Hart Vintage Collection. It's been interesting to reread them and see what's changed about my writing – and what's stayed the same!
Let's talk about your new release 'Hitched', If you had to sum up the book for the reader here…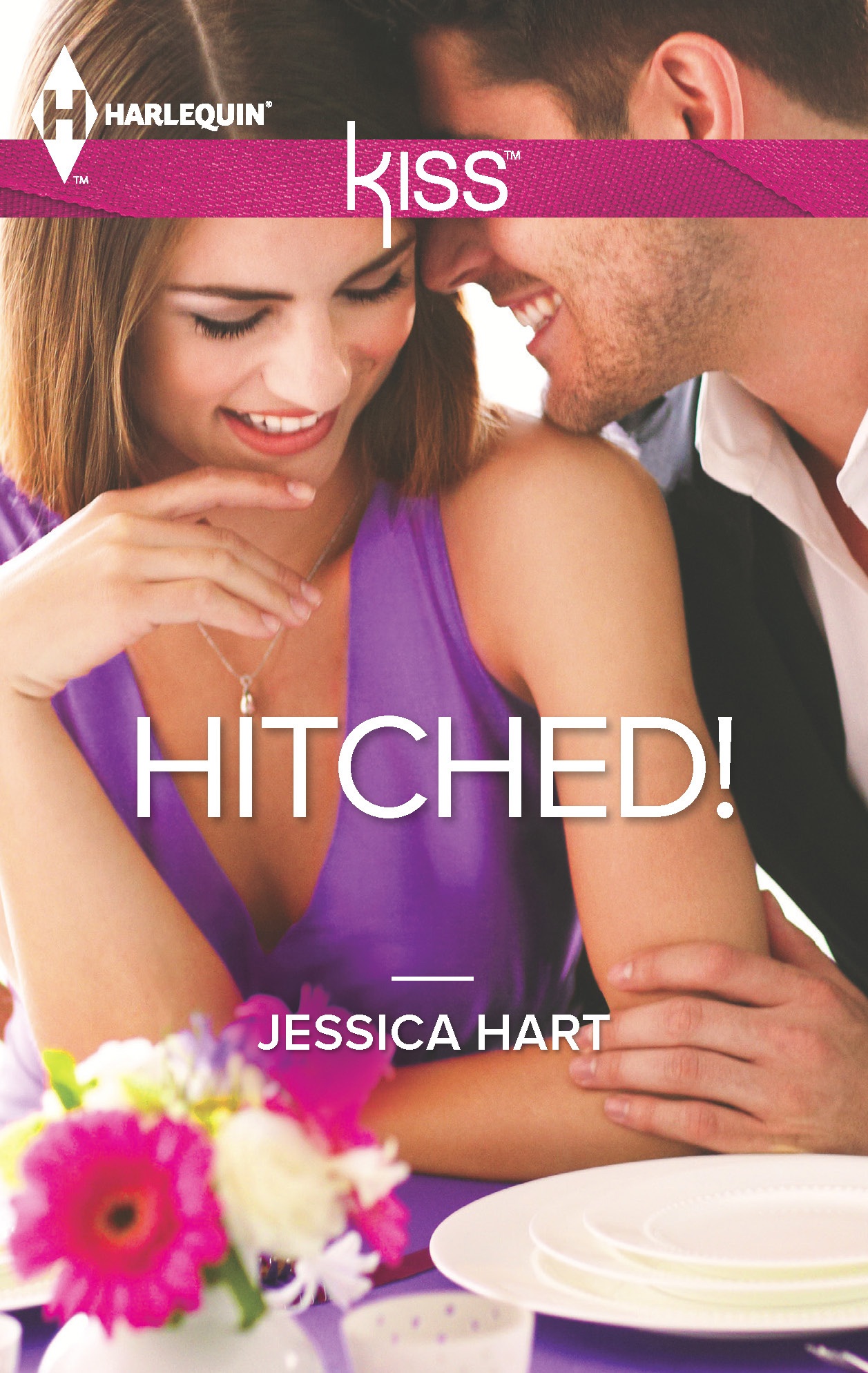 Engineer Frith is a woman with a plan, and it doesn't include weddings of any kind. But when she's roped into organizing a hen party for her spoilt half-sister, she ends up relying more than she wants on her annoying neighbour George … and before long a wedding doesn't seem quite such a terrible idea after all.
What was your inspiration behind this story?
I was reading a celebrity mag (it just leapt into my hands, honest) and it had a story in it about a billionaire's younger daughter who was having some incredibly ostentatious wedding. She was described as being the apple of her father's eye and almost as an aside the article mentioned that her older sister was going to be a bridesmaid. I couldn't help wondering what it would be like to be that sister who was clearly NOT the apple of her father's eye, and so Frith started to come to life. I wanted her to be someone who didn't belong in her family, so I made her a half-sister and gave her a fraught relationship with her father and a determination to prove that she could manage by herself. And then I thought about the kind of man who would challenge everything Frith thought she wanted, and along came George …
If you had to pick your favorite scene from 'Hitched'…
George has an infuriating habit of changing the ring tone on Frith's phone. I like the scene where she has to admit that it hasn't ruined her professional reputation the way she claimed it would, but gets her revenge by telling her sister that he's madly in love with her – in George's hearing, of course.
Who would play Frith Taylor and George Challoner in the movie version of your book? And why?
Hhmmnn, tricky. I never think about my characters looking like anyone but themselves, but Hugh Grant would probably make a good George – he's got the right humorous tone – and maybe Katherine Heigl for Frith.
Jessica thanks for the fab interview 🙂
Giveaway:
2 copies of Hitched (1 print, 1 digital)
To Enter giveaway: Please complete the Rafflecopter form below and post a comment to this Q: 
The way George fiddles with her phone drives Frith mad. If your partner or best friend had to pick the one thing that irritated you more than anything else, what would they say?
Would you please share an excerpt from 'Hitched'
George and Frith are in his cottage, sharing a takeaway curry, while they plan the hen party for Frith's sister, Saffron:
Sitting up, he propped himself against the chair opposite mine on the other side of the fire.
Our legs were stretched out side by side. If I moved my left one just a little, it would be pressed up against his right one.
'So you've got the food – and the wine! – sorted now. What else have you got to do?'
'Loads,' I said, 'but I did have a thought about games.'
'Strip poker?' George asked hopefully and I poked him with my foot.
'No, not strip poker. It's not going to be that kind of party.'
'Shame.'
'Since Jax is now definitely coming, I thought we could make him and Saffron play Mr and Mrs. It's a sort of test,' I added when George raised his brows enquiringly. He was scraping out the last of the lamb dopiaza and I pushed the container of rice towards him. 'I ask Saffron and Jax a series of questions about each other in advance, and then read out their answers. Then we'll see how well they really know each other.'
'Sounds dangerous to me,' said George. 'What sort of questions were you thinking of?'
'I don't know, what's their favourite book, that kind of thing.' I hadn't given the matter much thought. I wasn't at that stage of planning yet.
'Saffron didn't strike me as a great reader,' he said which was a tactful way of putting it. My sister had lots of good points, but a razor-sharp intellect wasn't one of them. I had only ever seen her flicking through glossy magazines, and even then I suspected she only looked at the pictures. I couldn't see Jax spending much time buried in a book either.
'Mmnnn, good point,' I acknowledged. 'What about favourite meal?'
George licked his fork thoughtfully. 'I get it. So if Jax thinks that Saffron's favourite meal is sausage and mash, and she says it's actually a lettuce leaf, hilarity will ensue when you compare their answers.'
'That's the idea.' I hunted round for a pen and turned my list over so that I could write on the pack. 'I need some more questions. I thought favourite meal, favourite colour – What?' I broke off as George made a face.
'No self-respecting bloke is going to have a favourite colour! Why don't you ask something interesting like, what does he/she do when they're nervous?'
I frowned. 'What do you mean?'
'Well, for instance, if we were getting married, I'd say that you tucked your hair behind your ears whenever you weren't sure of yourself.'
'I do not!'
'It's a dead giveaway,' said George kindly.
'Or they might ask what your most irritating habit was,' I countered, 'and I would say the way you change my ringtone every day! I got a cow mooing today,' I remembered grouchily. 'You do realise the joke's wearing very thin?
'You promised you wouldn't do it again,' I reminded him crossly. 'Scout's honour, you said. I distinctly remember it.'
'It doesn't count if you were never a scout,' said George. 'Besides, I'm having much too good a time imagining your face when your mobile rings every day.'
'I'll stop using it,' I threatened, but he shook his head.
'Can't be done, Frith. A professional woman like you without a mobile phone? What happens when someone wants to get hold of you and you're on site? No, I think you'll keep it.'
He was right, curse him.
George smiled. He could read my expression without difficulty. 'I'm surprised you haven't worked out how to change it yourself,' he said. 'You being an engineer and all.'
'I deal with big structures,' I said loftily. 'Not all engineers are nerds, you know. I've always been hopeless with fiddly technology. I can switch on my computer and send a text, but that's about it.
'Looks like you're stuck with me choosing your ringtones then, doesn't it?'
© Jessica Hart 2012