Today it is my pleasure to Welcome New York Times bestselling author
Susan Mallery
to HJ!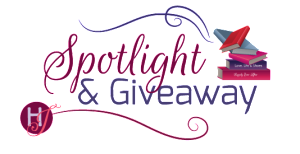 Hi Susan and welcome to HJ! We're so excited to chat with you about your new release, Hold Me!
Please summarize the book for the readers here: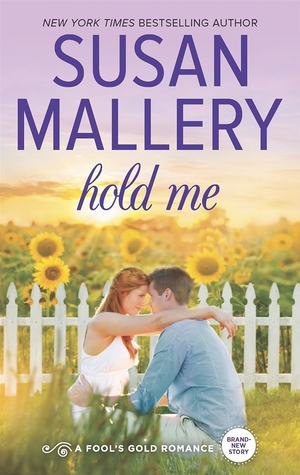 Destiny Mills's parents were country music royalty, and Destiny grew up watching them fall in and out of love with each other and with a string of stepparents. Her life was chaotic, and love was to blame. She doesn't want passion… which means she's completely overwhelmed by and out of her league with Kipling Gilmore. Kipling is a thrill-seeker, first on the Olympic slopes and now as the head of the Fool's Gold search & rescue squad, and he is way too sexy for her. He is definitely NOT the man of her calm, quiet dreams.

Please share the opening lines of this book:
No one woke up in the morning and thought to themselves, Today I'm going to get lost in the woods. But even without a plan, it happened.
Please share a few Fun facts about this book…
Eddie and Gladys, the infamous septuagenarians of Fool's Gold, get a cable access TV show. Their most popular segment is "Guess That Butt."
Destiny has temporary custody of her younger sister, a teenager she never met until a couple weeks before the book begins.
Hold Me has, quite possibly, the funniest love scene (and aftermath) that I've ever written.
What first attracts your Kipling to Destiny and vice versa?
Kipling isn't the head of the search & rescue squad for nothing… he likes to save people, and what first draws him to Destiny is her air of vulnerability. She's been hurt before, and he wants to make her smile… and maybe moan a little, too. 😉
Destiny is attracted to Kipling's butt. The man was an Olympic skier. He has a magnificent butt.
Did any scene have you blushing, crying or laughing while writing it? And Why?
Yes, yes, and yes—all three in one scene—but I can't tell you why. I want to, but seriously, I can't. It would ruin one of the best moments in the book.
I'll give you just a tiny taste…
Kipling told himself to slow down. There was no way he was going to do this with Destiny in a bar. While he had every intention of making love with her, their first time was going to be slow. Planned. Romantic. He wanted to make it good for her maybe two or three times before giving in himself. He had a plan.
Only the message didn't seem to be getting from his brain to his dick. Maybe it was a lack of blood flow. Maybe it was how she was touching him all over and offering herself to him. Every kiss seemed to draw him in deeper, and he was a big fan of being drawn in.
What do you want people to take away from reading this book?
I don't particularly care if readers learn a lesson while reading Hold Me—I just want them to laugh so hard that their stomachs hurt, and I want them to fall deeply in love right alongside Destiny and Kipling.
What are you currently working on? What other releases do you have planned for 2015?
As I'm writing this, I'm working on the second book of the Mischief Bay series, but by the time this blog is posted, I'll be back in Fool's Gold, writing the first Fool's Gold romance of 2016.
Still to come in 2015 are Kiss Me, Thrill Me and Marry Me at Christmas. I'm especially excited about Thrill Me, which will introduce the first of five Mitchell brothers. I think readers are going to love these sexy brothers. Readers who want to make sure they don't miss one of my books should sign up for my mailing list at www.SusanMallery.com. While you're there, check out all the freebies I offer on the Freebies page!

Thanks for blogging at HJ!
Giveaway:

Susan Mallery's HOLD ME prize pack (US / Canada mailing address)
Priscilla the Elephant" stuffed toy.
A print copy of one Fool's Gold Series backlist title.
Hold Me Post-It Book.
Susan Mallery Lip Gloss.
Susan Mallery Pen.
To enter Giveaway: Please complete the Rafflecopter form and Post a comment to this Q: In Hold Me, Destiny writes songs in secret. She doesn't want to be like her parents, so she tries to deny that part of herself. When emotions overwhelm her, nothing soothes her like her guitar. During the course of the book, her feelings for Kipling will inspire her to write her best song yet.
What song puts you instantly in the mood for romance?
Excerpt from Hold Me:
Her mouth twisted. "I think it's an excuse. We can act rationally. We simply choose not to. It's like sex. People claim to be swept away. Really? Are you saying can't control yourself or you simply don't want to? Oh, please. We all know what it is. If you want my opinion, sex is the root of all evil. If people stopped having sex, things would be better."
"For who?" he asked.
"You know what I mean."
"I kind of don't."
She raised her shoulders, then lowered them. Her gaze was steady, as if she'd thought this all through and had all the answers.
"Like I said, I saw what my parents did. I watched other people in the band, both men and women, act like idiots because of sex and supposed love. I think there's a better way."
He was almost afraid to ask. "Which is?"
"A sensible plan. Finding someone who gets that it's all a game and who also refuses to play. We'll get married and care deeply about each other without all the drama. Just two committed people who want the same kind of emotionally stable life together."
Like that was going to happen, Kipling thought, not sure if he should laugh or bolt. "Will there be sex in this sensible marriage?"
"For the purposes of procreation. There's really no need to do it otherwise."
He stared at her. "If you believe that, then you've been doing it wrong."
She waved her hand. "Blah, blah, it's transformative. I know. There's no feeling like it."
"You don't sound convinced."
"I'm not. I think my way is better."
"The sensible marriage without sex between two like-minded people. For the greater good."
She brightened. "Exactly."
"Good luck with that."
She looked away. "I knew you wouldn't be interested."
He swore silently. "You considered me as a candidate?"
"I wasn't sure. You seemed to have a lot of really good qualities. But I figured the sex thing would be an issue."
He had no idea what to make of what she'd told him. Or what to think. He supposed there was a compliment buried in there somewhere. "You're completely not interested in sex?" Because when they'd been kissing, he'd felt a lot of interest coming from her side of things.
She studied her boots. "I think that staying in control is important and ultimately more healthy. I refuse to give in to my base emotions. Hormones are not stronger than my will."
He turned that information over in his mind until everything got clear. Okay, now he got it. Some dork, or maybe a couple of dorks, had done the deed and moved on without taking her over the edge. If she'd never had an orgasm, she'd been left hanging without knowing what she was missing. He was a little surprised she hadn't taken care of business herself, but with all her rules about sensible relationships and defying her urges, maybe it was to be expected.
It was, he realized, a problem that needed fixing.
"There are a few flaws in your master plan," he told her.
"I know and I'm still working out the details."
"Like finding a willing partner."
She smiled. "Yes, that is one of the bigger details."
"And the sex thing."
She groaned. "What is it about men and sex?"
"We like it."
"So I've heard. Over and over again." She stared at him, then narrowed her gaze. "You're not going to change my mind on any of this. I don't want you to try."
"Me? Try to change you? Why would you suggest that?"
"There's nothing wrong with me. I don't need to be fixed or healed or anything."
"Uh huh. What I find interesting is how you think you know what you're talking about and you don't. I can't wait to see you fall on your ass."
She looked away. "If you had your way, I wouldn't be falling on my ass, now would I?"
Kipling laughed. "And the first point goes to Ms. Mills."
She stood and walked to her computer. "I'll get enough points to win. Just you wait and see."
He knew she was wrong, but it was going to be fun letting her find that out for herself. Because he'd gone from a man who was interested to a man on a mission. He was going to be the one to show Destiny exactly what she was missing.
Excerpt. © Reprinted by permission. All rights reserved.

Book Info:
New York Times bestselling author Susan Mallery's classic blend of lighthearted humor and intense emotional conflict works its magic on two newcomers to the California town of Fool's Gold, which Library Journal calls "a setting so real and appealing readers will want to start scoping out real estate."
Destiny Mills believes passion has its place—like in the lyrics of the country songs that made her parents famous. After a childhood full of drama and heartache, she wants a life that's calm. Safe. Everything that Kipling Gilmore isn't. Her temporary assignment with the Fool's Gold search and rescue team puts her in delicious proximity to the former world-class skier every day. Part of her aches to let go for once…the rest is terrified what'll happen if she does.
Though an accident ended his career, Kipling still lives for thrills—and a hot fling with a gorgeous redhead like Destiny would be a welcome diversion. Yet beneath his new coworker's cool facade is a woman who needs more than he's ever given. With her, he's ready to take the risk. But love, like skiing, is all about trust—and before you soar, you have to be willing to fall.
Book Links:

Meet the Author: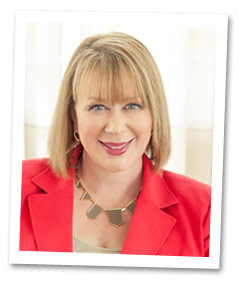 New York Times bestselling author Susan Mallery has entertained millions of readers with her witty and emotional stories about women. Publishers Weekly calls Susan's prose "luscious and provocative," and Booklist says "Novels don't get much better than Mallery's expert blend of emotional nuance, humor and superb storytelling." Susan lives in Seattle with her husband and her tiny but intrepid toy poodle. Visit her at www.SusanMallery.com.
Website | Facebook | Twitter |