Today it is my pleasure to spotlight 

Hold Me in Contempt

by New York Times bestselling author 

Wendy Williams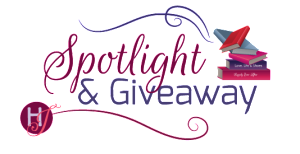 Superstar Wendy Williams brings on the heat in her first-ever, no-holds-barred, down-and-dirty romance novel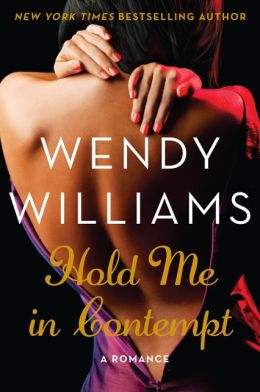 Kimberly Kind is trying to get beyond her roots. A successful, beautiful, and smart lawyer, she's finally finding direction in her life and getting off the streets. But a terrible accident threatens to throw her carefully laid plans off course. Now Kim's hiding a huge secret . . . one that could jeopardize everything.
Enter King. A perfect mix of Justin Timberlake and David Beckham, the man oozes sex and has more swagger than anyone Kim's ever met. Their chemistry is off the charts. And after passion-filled nights, the intensity of their emotions takes both of them by surprise.
Love was not supposed to be an option. Now it's the only thing holding them together. When their pasts come back with a vengeance, can love possibly be enough?
Excerpt:
"You want something, King?" she asked the white guy.
"Yeah, Iesha. Let me get a Red Bull and Ciroc," he said. "Light on the Bull and heavy on the vodka."
The bartender laughed like they were very familiar and went to make the drink.
I tittered to myself about the order. It sounded like something Kent would request, thinking it was classy.
"What you laughing about, brownskin?" he asked.
"Oh, nothing."
"Come on," he pushed. "Indulge me."
"It was the drink order. It's …" I paused, afraid my comment would come off the wrong way.
"What?" He smiled and exposed a dimple just like mine under his lip. "Ghetto?"
"Well … yes," I admitted nervously.
We both laughed.
"I guess you caught me with my pants down, then," he said, and I noticed that his voice was so smooth, so easily melodic, he sounded like a late-night Quiet Storm DJ. "Ellison would say, 'I yam what I am.'"
"A king?"
"Oh, you're tripping on my name, too?"
"It's not every day you come across a white boy—"
"Man," he corrected me. "I'm a man. Full man."
"Yes … a white man named King."
"There's a lot of things about me you've never come across," he said coolly. "And don't trip on the name. It's just a little nickname I got in these streets."
"Okay."
"What about you—what's your name?"
I tried to think of a fake name quickly, but nothing would come out.
"Oh, you're trying to think of a club name?" he asked, laughing. "That's real. Word life. It's all right. I know how sisters do. We'll just call you Queen."
Monique was walking out with guy who'd come over to our the table, and he gave King five.
"Later, yo," King said, and then he turned to me. "That's your girl?"
"Yes," I said.
"Don't worry about her. She's in good hands. I don't fuck with lames."
"That was the farthest thing from my mind," I said, picking up my drink and starting back to the table. "He should be worried about her."
"Wait, Queen," King said, holding my hand so I couldn't walk away. "You ain't going to give me your number?"
"I can't," I said. "I have a boyfriend."
"Okay. I can respect that. You be good in these streets, then," he said. "And stay fine."
When I got back to the table, Heather and Tamika were like vultures, firing off one hundred questions about the white guy at the bar and telling me that Monique was taking the young guy back to her place to try six of the tantric moves she'd studied with Brother to the Night..
"It was nothing," I said when they calmed down.
"It didn't seem like nothing. Not the way that cutie pie was looking at you," Heather said. "That's that white chocolate." She groaned and licked her lips.
"Did you give him your number?" Tamika asked.
"No, I didn't. You know I don't swirl."
"Girl, it's 2014, and that thing is fine as shit. Looking like a mix between David Beckham and Justin Timberlake," Tamika said, groaning with Heather. "Bet he got a big dick, too. I told y'all what one of the models said about Timberlake."
"Y'all are gross." I looked over my shoulder at King.
He was back talking to the bartender and laughing. He turned and looked at me like he sensed my stare, and winked.
"Oh, Lord. He's got a little swag, too! Shit. I'll take him if you don't want him," Heather said, waving at him.
Tamika grabbed Heather's hand and held it to the table. "Kimmy, I demand that you go and get his number. He's fine and he's trying to holler."
GIVEAWAY:

Print copy of HOLD ME IN CONTEMPT
To enter Giveaway: Please complete the Rafflecopter form and post a comment to this Q: 

What did you think of the excerpt, did it leave you craving for more? Do you have a favorite line from the excerpt spotlighted above?