Today it is my pleasure to Welcome romance author
Christy McKellen
to HJ!

Christy, welcome 🙂
Hi Sara, thanks so much for having me.
Five things on your bucket list: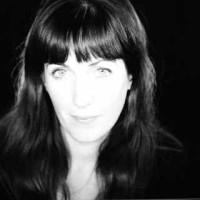 Ooh, I love a list.
To have cocktails in the Peacock Bar at the art deco style Burgh Island Hotel in England (where Agatha Christie used to holiday). Apparently black-tie is actively enforced for dinner and you have to be staying overnight in order to be allowed to dine there. At high tide the hotel is totally cut off from the mainland and you have to get either a boat across the water or be taken by helicopter. Imagine arriving for cocktails by helicopter, now that would be cool!
I'd love to go to one of those film studio parties held on a yacht during the Cannes Film Festival – preferably for a film I've been involved in in some way. My husband and I tried to crash one once, but security was so tight it was like getting past customs at an airport without a passport.
To visit the North Pole (as long as I had all the proper gear. I feel the cold.)
I've always wanted to have a walk-on role in a film that becomes a classic (something like Star Wars). It would be so much fun spotting yourself on the big screen, especially if you got to do something funny or quirky.
To be a great-grandmother one day and throw a big party for the whole family on my one-hundredth birthday. It would be amazing to see so many generations all together in one room and know they were there because of me.
Would you rather… have a beautiful house and an ugly car or an ugly house and a beautiful car? Why?
A beautiful house. I spend quite a bit of time at home with my youngest so it's nice to have a house I feel comfortable in. Not that I think looks matter that much—it's lovely to have beautiful things but comfort and functionality is much more important to me.
I've never been much of a car person. I call ours a 'working car' because it's pretty nondescript (apart from the big dent I put in the door when I backed into the gate at the doctor's surgery) but it always starts and gets us from A to B. Again, functionality over form.
Let's talk about your newest release: Holiday with a Stranger
If you had to summarize the book for the readers here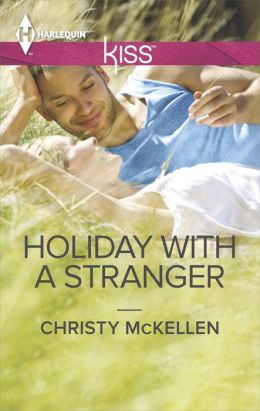 It's a flirty, sexy story about two pig-headed people who don't realise that their lives are heading in the wrong direction until they meet each other. There's enforced proximity, a swearing contest and a piano rendition of The Simpsons theme tune involved. It's a fun and fast read.
Please tell us about the characters in your book?
Connor is a big guy with a cutting wit and an emotional wall of iron built around him. Luckily Josie is the perfect foil for him and is intriguing enough to make him stop in his tracks and want to get to know the real her. He's great at asking just the right question to provoke a reaction out of her and she's smart and feisty enough to stand up to him when he's being obtuse. I love these two together.
As you wrote your protagonist was there anything about them that surprised you?
I think maybe how perceptive they were and how well they fitted together despite being polar opposites.
What scene did you most enjoy writing? Why?
The chess scene is one of my favourites. I love how Josie feels confident enough to take Connor on and tease him, even though they still don't know each other well at this point…
'So, how do you usually spend your evenings?' she asked, trying to break the atmosphere.
Connor's brow furrowed as he gave it some thought. 'Game of chess?'
'Chess, huh? Okay. I've not played in a while, but what the hell?'
'I warn you, I take no prisoners.' He wagged a finger at her.
'Thanks for the warning,' she said, going into the snug and grabbing the chessboard.
Neither did she.
*
'Ah, the Corporate Opening,' Connor joked as Josie moved her first piece.
'Always works for me,' she said, looking up at him through her eyelashes.
Connor didn't hesitate before moving his first piece.
'Hmm, the Nomad Defence. Daring,' Josie said, an eyebrow raised in jest.
'They don't call me Crazy-eyed Connor for nothing.'
'Do they really?'
'Actually, no.' He pretended to look sad.
'So, how else do you entertain yourself when you're travelling?' She tapped her fingers against her leg whilst studying the board for her next move. She was determined to win this game.
'When I get the chance I go mountaineering; sometimes ice-climbing.'
Josie raised both eyebrows this time. 'Action man, huh?'
'Got to get my kicks somehow.'
'Right.' She moved another piece, holding onto it for a few seconds before releasing it.
'You, I see, have a more cautious nature.'
She shrugged. 'I don't like making mistakes.'
Connor laughed. 'Some of my worst mistakes have led to the most interesting times I've ever had.'
'I'll take your word for it.'
'You've never been tempted by extreme sports?' He looked up at her before glancing down to move his next piece.
'Not unless you count falling out of a tree.'
He smiled. 'Ah, so there is an adventurous spirit in there somewhere, then?'
'No, not really, but a friend dared me.'
Connor smiled again. 'And you never back down, right?
Josie looked at him steadily. 'Something like that,' she said, moving another piece.
What scene was the hardest to write? Why?
The scene where Josie admits to wanting more from their fling and Connor throws up his emotional wall of iron so he doesn't have to deal with how this makes him feel was a tough one. It's so hard to keep this kind of scene realistic without pushing your characters into unlikeable territory. Hopefully I've achieved that here…
'Stay here with me for one more week. It's my birthday next Saturday. Help me celebrate.'
Her heart sank. He only wanted a few more days. Nothing more. 'I didn't think you'd be the type to celebrate birthdays.'
'I'm not usually.'
She looked away from him, barely holding it together. 'I can't. My sister's up for a Best Presenter award that weekend and I promised to go and support her.'
She'd had no intention of actually going when Maddie had asked her—she found those things excruciating to sit through on her own, being ignored while people fawned over her sister—but after talking to Connor about her it somehow seemed to matter less now. The tight ball of angst she carried round with her had shrunk to a manageable size. And it was as good an excuse as any.
Connor let his hand drop.
'Okay, well, have fun and don't let the door hit you on the ass on the way out,' he said.
There wasn't a flicker of emotion on his face.
How could he behave so flippantly about this?
Because he didn't care enough.
A surge of anger exploded in her chest. 'I live in the real world, Connor. I face things head-on, even if it's tough.'
He stared at her, his expression darkening. 'How did this conversation get turned around on me?'
She let out an exasperated sigh. 'Perhaps it's your guilty conscience making the leap?'
'Josie, go home if that's what you want.'
He sounded totally unconcerned.
The pain of his rejection burned in her chest. 'So that's it for us? You're cutting me out of your life because I won't bend to your will? I'm just another project you've completed?'
He gave her such a condescending look she wanted to prod him hard, just to get some sort of emotional reaction. Instead she did something much worse.
'Come with me to the awards ceremony,' she blurted, her heart pounding so fast she thought she might pass out.
He looked incredulous. 'And do what?'
'I don't know.' She flapped her hands in the air in exasperation. 'Just be.'
'You want me to make nice with your family? Shove me under their noses to win some attention away from your sister?'
'No,' she said, gritting her teeth. But she did. She wanted that, and more. Much more.
Who would you cast in the role of your characters if your book was optioned for a movie?
I would love Jennifer Lawrence to play Josie – she could summon just the right mixture of vulnerability and aloofness. Connor is tricker because he's so big. He's 6″4′ and well built. I think Channing Tatum has the right look and the sex appeal needed for Connor.
If you could have given your characters one piece of advice before the opening pages of the book, what would it be and why?
Don't be afraid to open your mind and your heart. Good things come to those who dare.
What are you currently working on? What other releases so you have planned for 2014?
I have another KISS/Modern Tempted called LESSONS IN RULE-BREAKING coming out in May this year and I'm currently writing book three (as yet untitled) for the same line. Exciting times!
Thanks for blogging at HJ!
Giveaway: I have

two signed paperback copies of HOLIDAY WITH A STRANGER

up for grabs and I'm happy to post them to any corner of the globe, so please go ahead and enter for a chance to win one.
To enter Giveaway: Please complete the Rafflecopter form and Post a comment to this Q: If you were vacationing in a remote cottage in the South of France, who would you love to find yourself

unintentionally

sharing with? Why?
Excerpt
He raised his head to look at her. 'So, was it worth it?'
'What?' Her voice sounded guttural after their exertions.
'Giving in to your instincts for a change?'
'So worth it.' She smiled and pulled his face towards hers, kissing him hard on the mouth.
She tasted so sweet. He could happily lose himself in the taste of her, the smell of her skin, the softness of her touch.
'I'm so glad I let you stay,' he said, stifling her laugh of protest with a kiss. Pulling away, he looked her in the eye. 'How's your head now?'
She gave him a quizzical frown. 'Are we talking about my pain level or my sanity?'
He laughed. 'Your headache.'
'Gone, thanks to your miracle cure.'
She snaked her arms around him, running her fingertips over his back, making his skin tingle where she touched him.
'Glad to hear it.'
She closed her eyes and exhaled sharply through her nose. 'This is not at all what I expected from my holiday when I arrived here.'
'It's turning out to be a pretty good break after all, huh?' He pushed a stray lock of hair off her forehead.
She opened her eyes and looked at him. 'I can't complain,' she said, her smile more relaxed than he'd ever seen it.
Book Info:
After three months travelling all Connor Preston wants to do is sink into his own bed. The last thing he expects is to find a stark-naked woman already there…
Josie Marchpane wasn't anticipating company either. Connor might be six foot four inches of pure muscle, and boast a disturbingly sexy smile, but a fortnight in the South of France is the one thing standing between Josie and her sanity – and she's not about to give it up without a fight!
Josie plays to win. The problem…? Connor does too. And, with only one bed between them, things are about to get interesting…
Book Links:
Author Bio
B.K. (Before Kids) Christy worked as a Video and Radio Producer in London and Nottingham. After a decade of dealing with nappies, tantrums and endless questions from toddlers, she has come out the other side and moved into the wonderful world of literature. She now spends her time writing flirty, sexy romance with a kick (her dream job!).
Website | Facebook | Twitter |