Today it is my pleasure to Welcome author
Kate Hardy
to HJ!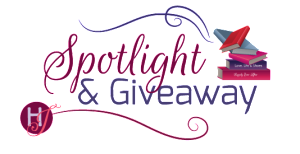 Hi Kate and welcome to HJ! We're so excited to chat with you about your new release, Holiday with the Best Man!

Hello, and thank you so much for having me here today at HJ to talk about the second book in my new Romance duo, Holiday with the Best Man!

Please summarize the book a la Twitter style for the readers here: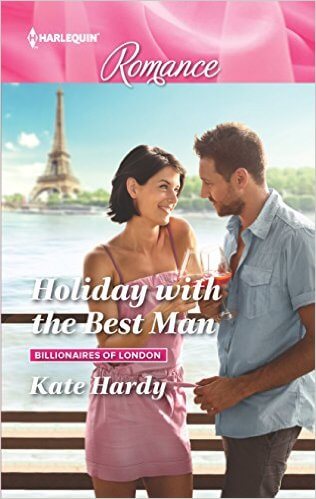 Nerdy older sister is swept off her feet by her sister's best man – and in turn teaches him to love again.

Please share the opening lines of this book:
Roland's face actually ached from smiling, but he knew he had to keep it up. Apart from the fact that it was his best friend's wedding day – and of course Roland was delighted that Hugh had found the love of his life – he also knew that half the guests were remembering that Roland's wife had been killed in a car accident nearly two years ago, and were worrying that he was finding it hard to cope with today.
As he'd said to Hugh at the altar, today had brought back good memories of his own wedding day. Roland just hoped that Hugh and Bella would have a lot more years of happiness together than he and Lynette had had – and none of the misery that they'd both kept secret, even from their family and their closest friends.
He knew he ought to make the effort to go and dance with the chief bridesmaid.
Please share a few Fun facts about this book…
It's got some of my bucket list items (going to a classical concert with fireworks, visiting Bletchley Park, visiting Sir John Soane's house by candlelight, and tangoing next to the Seine in Paris – LOL, so now you know how to sweep *me* off my feet!)
Roland (architect hero)'s house is partly based on a Huf house
It involves the Fifty Shades of Beige Party (!!!)
The dinosaur head on a stick lived in my house when my kids were small, so that scene (ahem) has some basis in real life
and the sparkly tiara with butterflies was worn by my daughter when she was a flower girl…
What first attracts your Hero to the Heroine and vice versa?
Roland to Grace: when he rescues her from a flood and realises that he's completely misjudged her. Grace to Roland: when he shows her round his amazing house (it has a glass wall which turns opaque at the flick of a switch, and it overlooks the Thames and the sunset, and she realises that's she's completely misjudged him)

Using just 5 words, how would you describe Hero and Heroine's love affair?
unexpected, fast-paced, magical, equal, glitzy

The First Kiss…
Cheating here as it's in two parts:
1)
'But I still don't get why you're asking me to help you practise your dating skills.'
He reached across the table and took her hand, then drew it up to his mouth and pressed a kiss into her palm.
And Grace tingled all over. Nobody had ever kissed her hand like that before.

2)
But, as they worked by the sink, they ended up brushing against each other. Grace tingled all over – which was ridiculous, because they were both fully clothed and technically speaking his shirtsleeve had touched her dress: which was nothing like his bare arm against her bare torso.
And then she really wished she hadn't thought of that, because now she was imagining what it would be like if Roland was skin to skin with her. She went very still, and looked at him. He was exactly the same: still and watchful. So had he felt that strange connection between them? Was he tingling all over, too?
Grace couldn't help glancing at Roland's mouth. His lips were slightly parted, revealing even white teeth; how had she not noticed before how sensual the curve of his mouth was? When she looked up again, she realised that he was looking at her mouth, too.
And then he leaned forward and kissed her. It was the lightest, gentlest, most unthreatening brush of his mouth against hers, and it sent shards of desire all through her. She couldn't ever remember a kiss making her feel as hot and shivery as this before.
'Tell me tomorrow,' he whispered.
She shook her head. 'I can give you the answer right now.' Even though part of her knew this was crazy and she ought to be measured and sensible about this, the way she always was, a stronger part of her couldn't resist the challenge. And maybe taking a leaf out of Bella's book – living life to the full, instead of being sensible all the time and holding back – would be good for her.
Without revealing too much, what is your favorite scene in the book?
'I wanted to eat early,' he said, 'so we'd get to see the sunset.'
And then she discovered where he'd planned their viewpoint to be: from the seat of a gondola.
Their gondolier wore the traditional black trousers, striped jersey and straw hat; he guided them through the narrow waterways, using his pole to propel them and pushing his body against the to help them turn the odd corner. To Grace's delight he actually serenaded them in a mellow tenor voice.
The sunset itself was the most romantic thing she'd ever seen: the sun sinking, the sky turning shades of orange and apricot with the domes and towers of the city silhouetted against it, and the turquoise waters of the Grand Canal changing to reflect the deep tones of the sky.
She was too moved to say a word; she leaned her head against Roland's shoulder, drinking in the view and enjoying his nearness. He held her close, and again this felt so much like a honeymoon.
The gondolier took them through the narrow waterways again, which had turned almost inky to reflect the darkened sky; reflections from little globe-shaped lamps flickered on the water.
(and why?? becauuuuuse – Venice is one of the most romantic places in the world. I've done that gondola ride (though it was in the middle of the day) and I've seen the sun set and all the little lights reflected on the water… and shared both with the love of my life (and our kids!)
If your book was optioned for a movie, what scene would be absolutely crucial to include?
The wedding! (btw – there is more after this…)
On a perfect Saturday afternoon in September, Grace got out of the car at the gates leading to Roland's ancestral home, and let her stepfather help her up into the old-fashioned coach pulled by four perfect white horses.
'You look beautiful, Gracie,' Ed said. 'Like a princess.'
'Thank you,' she said shyly.
'I know I'm not your real dad, but I'm so proud of you.'
She squeezed his hand. 'You're not my biological dad,' she corrected, 'but as far as I'm concerned you're my real dad and you have been ever since you came into my life. I'm a Faraday girl through and through. And you're the only person I would ever consider asking to walk me down the aisle.'
Moisture glittered in his eyes. 'Oh, Gracie.'
'Don't cry, Dad,' she warned, 'or I'll cry too, and Bella took ages doing my make-up – she'll kill us both if it smudges.'
'I love you,' he said, 'and I'm so glad you've marrying someone who loves you and will always back you.'
This was so very different from what she'd planned before. And even making the plans had been different this time, too: because both families had arranged things together.
The horses pulled the coach up the long driveway. Grace's mother, the bridesmaids and the photographer were waiting outside the little private church where every member of Roland's family had been married for the last three hundred years.
The photographer took shots of her in the coach with Ed; then Ed helped her out and her mother made last minute adjustments to her veil and dress.
'You look wonderful,' she said. 'Now go and marry the love of your life, with all our love and blessings.'
Grace's smile felt a mile wide as she entered the church.
The string quartet – Hugh's latest signing – struck up the first movement of Karl Jenkins's Palladio as Grace walked down the aisle on Ed's arm. The chapel was filled with old-fashioned roses chosen by Philly from the formal gardens at the house, and the arrangements were echoed in the simple but elegant bouquets carried by Grace and her bridesmaids. Matilda walked in front of them, wearing her sparkly butterfly tiara and scattering rose petals. Grace could see Roland waiting for her at the aisle, and saw his brother Will nudge him and whisper something just before he looked round.
As he saw her walking down the aisle towards him, he smiled and mouthed, 'I love you,' and the whole world felt as if it had just lit up.
Readers should read this book …
Because it's all about falling in love when you least expect it, and I hope that Grace and Roland's story sweeps you off your feet as much as Grace and Roland sweep each other off their feet.
What are you currently working on? What other releases do you have planned for 2016?
I'm currently working on my Christmas romance (working title: Christmas Eve Doorstep Baby, so that gives you a clue!)
Next release for me is Capturing the Single Dad's Heart (a Medical romance, in July ); then my cinema book, Falling for the Secret Millionaire (August); then the Midwife's Pregnancy Miracle in November (part of a multi-author continuity set in a maternity unit).
Thanks for blogging at HJ!
Giveaway:

A signed copy of Holiday with the Best Man – print, open internationally 🙂
To enter Giveaway: Please complete the Rafflecopter form and Post a comment to this Q:

If someone offered to sweep you off your feet for a day, where would you like them to take you and what would you do?
Excerpt from Holiday with the Best Man:
The following evening, Roland opened his front door and stopped dead. It was strange to smell dinner cooking; he could definitely smell lemons, and possibly fish.
Then he realised he could also hear music; clearly Grace had connected her MP3 player to his speakers in the kitchen. Odd; he'd half-expected her to like very formal classical music, but right now she was playing vintage feel-good pop songs. And she was singing along; he smiled as she launched into 'Build Me Up, Buttercup', ever so slightly out of key.
But were the song lyrics a warning to him that she didn't want her heart broken? Not that he should be thinking about a relationship with her anyway. His smile faded as he went into the kitchen. 'Good evening, Grace.'
'Oh! Roland. Hello.' She looked up from whatever she was doing and smiled at him, and to his shock his heart felt as if it had done a somersault.
When had he last reacted to someone like this?
Then her face went bright red as she clearly thought about what she'd been doing when he'd opened his front door. 'Um – I apologise for the singing. I'm afraid I can't hold a tune.'
'That's not a problem,' he reassured her. 'You can sing in the kitchen if you like – though actually I had you pegged for a classical music fiend.'
'The boring accountant who likes boring stuff?' she asked with a wry smile.
'Not all classical music is boring. Have you ever heard Hugh play Bach on the piano? It's amazing stuff.'
'No – and, actually, I do like classical music. Not the super-heavy operatic stuff, though,' she said. 'I've always wanted to go to one of those evenings where they play popular classical music to a background of fireworks.' She paused. 'Not that you want to be bored by my bucket list. Dinner will be about another ten minutes.'
Why did Grace think she was boring? Though Roland wasn't sure how to ask her, because she seemed to have gone back into her shell. Clearly she was used to being the shy, quiet older sister, while Bella was the bubbly one. He fell back on a polite, 'Something smells nice.'
'Thank you. I wasn't sure if you'd prefer to eat in the dining room or the kitchen, so I guessed that here would be OK – though I can move it if you like.' She gestured to the kitchen table by the glass wall, which she'd set for two.
It was definitely less intimate than his dining room would be, he thought with relief. He wasn't sure if he could handle being in intimate surroundings with her, at least not until he'd got these weird, wayward feelings under control. 'The kitchen's fine,' he said. 'Is there anything I can do to help?'
'Everything's pretty much done,' she said. 'Can I get you a coffee or something?'
'It's fine. I'll make it,' he said. 'Do you want one?'
'That'd be nice.' She smiled at him and went back to scooping the flesh and seeds out of passion fruit. 'Thank you.'
This felt dangerously domesticated, working in the kitchen alongside her. Roland made the coffee in near silence, partly because he didn't have a clue what to say to Grace. His social skills outside work had really atrophied. Right now, he felt as gauche as a schoolboy.
'How was your day?' she asked.
'Fine. How was yours?'
'As exciting as any temporary accountancy job can be,' she said with a smile.
'Are you looking for something permanent?'
She went still. 'Roland, if you're just about to offer me a job out of pity, please don't. I'm perfectly capable of finding myself a job.'
'Actually, I don't have anything right now that would match your skill set,' he said. 'But if I did and I offered you an interview, then I'd expect you to be better than any of the other candidates before I offered you the job.'
'Good,' she said. 'And I guess it was a bit previous of me to jump to the conclusion that you were going to offer me a job – but you've already rescued me this week and…' Her voice trailed off and she looked awkward. 'Sorry.'
'And sometimes rescuers don't know when to stop and let someone stand on their own two feet. I get it,' he said. 'And no offence taken.'
'Thank you. Actually, I did have a job interview the other day. And I think it went well.' She wrinkled her nose. 'But then I came home to find myself flooded out, so I haven't really thought about it since then.' She shrugged. 'I probably haven't got the job, or I would've heard by now.'
'That depends on how many they're interviewing,' Roland said.
'I guess.' She brought a jug of what looked like sparkling elderflower cordial over to the table, and then two plates. 'I thought we could have fig, mozzarella and prosciutto skewers to start.'
'Impressive,' he said.
She laughed. 'There's nothing impressive about threading things onto skewers.'
'It's nicely presented, anyway.' He took a taste. 'And it's a good combination.'
She inclined her head in acknowledgement of the compliment. 'Thank you.'
The citrus-glazed baked salmon with sweet potato wedges, caramelised lemons, spinach and baby carrots was even nicer. 'Now this you did have to cook. Don't tell me this isn't impressive.'
'Again, it's much simpler than it looks. I was kind of guinea-pigging you,' she confessed.
'Guinea-pigging?'
'I'm going to teach Bel to cook,' she said. 'So the food needs to look pretty – but it also has to take minimum effort and not involve planning the cooking time for more than two things at once.'
He smiled at her. 'You're obviously a foodie – so why are you an accountant rather than, say, running your own restaurant?'
***
Because numbers were safe.
Though Grace didn't quite want to admit that. 'I was good at maths when I was at school, and accountancy has good employment prospects,' she said. 'Plus that way I could study for my qualifications in the evenings while I earned money, rather than ending up with a pile of student debt. It made sense to choose accountancy as my career.' And that was who she was. The sensible, quiet older sister who was good at sorting things out.
'Do you enjoy your job?'
She smiled. 'Bella always groans and says she doesn't get why, but actually I do – I like the patterns in numbers, and the way everything works out neatly.' She paused. 'What about you? Why did you become an architect?'
'Because I love buildings,' he said simply. 'Everything from the simplest rural cottage through to grand rococo palaces.'
She looked at him. 'I can imagine you living in a grand rococo palace.'
He smiled. 'They're not all they're cracked up to be. They're very cold in winter.'
She blinked. 'So you've stayed in one?'
'The French side of the family owns a chateau or two,' he admitted.
She felt her eyes widen. 'Your family owns castles?' Roland had a posh accent, but she hadn't realised just how posh he was. Way, way outside her own social circle.
'Chateaux tend to go hand in hand with vineyards, and our French family produces wine,' he said. 'Christmas in France when I was young was always magical, because there was always the most enormous Christmas tree with a silver star on the top, and there were roaring open fires where you could roast chestnuts and toast crumpets.'
Now she knew he was teasing her. 'Since when do they eat crumpets in France?'
He spread his hands. 'What can I say? We tend to mix the traditions a bit in my family, so we get the best of both worlds. But, seriously, that was probably where the architecture stuff started. Apart from the fact that I liked the lines and the shapes of the buildings and I was always drawing them as a boy, waking up in a freezing cold bedroom with ice on the inside of the windows made me think about how it could be made better. How we could have all the modern conveniences we were used to in London, but without damaging the heritage side of the building.'
'And that's how come you're so good at mixing the old and the new,' she said. 'The front of your house is an old maltings, but the back half is as modern as it gets.'
'All the new stuff is eco,' he said, 'and all the old building is maintained properly.' He shrugged. 'Perhaps I'm greedy, but I like having the best of both worlds. All the comfort and convenience of the modern stuff, and the sheer beauty of the old.'
She smiled, and brought over dessert – passion fruit cream with almond cantuccini.
'This is seriously nice,' he said.
'Thank you.'
When they'd finished eating, he made them some more coffee.
'You were going to tell me yesterday,' he said, 'why your life got turned upside down. It's a bit unexpected for someone who likes order and structure to make a decision that makes everything messy.'
This time, he didn't sound judgemental and Grace felt comfortable enough with him to tell him. 'I don't like myself very much for what I did. I know I hurt Howard and I feel bad about that.' She grimaced. 'But if I'd married him it would've been so much worse.'
'For what it's worth,' he said, 'I've already worked out that you're not a spoiled princess. Not even close. So that must've been a serious case of cold feet.'
She nodded. 'If I'm honest, I'd been feeling that way for quite a while, but I thought I could still go through with it.'
'So what happened to change your mind?
She took a deep breath. 'The Fifty Shades of Beige party.'

[And you'll have to read the book to find out what that party is!]
Excerpts. © Reprinted by permission. All rights reserved.

Book Info:
Two weeks with the billionaire!
The moment has come when best man Roland Devereux must follow the bride and groom and dance with bridesmaid Grace Faraday. But as he takes her hand, the chemistry hits him. For the first time since he lost his wife, he lets his guard down.
Roland can see that gorgeous wallflower Grace deserves to be swept off her feet. He makes a deal—he'll give her a two-week whirlwind holiday, and Grace will help him learn to date again. Except somewhere between Paris and Venice, Roland realizes two weeks with Grace will never be enough…
Book Links:

Meet the Author: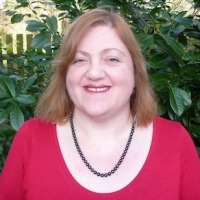 Kate Hardy is an award-winning author of more than 50 books for Harlequin Mills & Boon. Her novel 'Breakfast at Giovanni's' won the RNA Romance Prize in 2008 and 'Bound by a Baby' won the RoNA Rose Prize in 2014. She's been shortlisted three more times for the award, as well as for two Romantic Times awards.
She lives in Norwich in the east of England with her husband, two children, a springer spaniel called Byron, and too many books to count. She's a bit of a nerd who loves cinema, the theatre, history and cooking (which is why she has to go to the gym five times a week – oh, and to ballroom dancing lessons), and adores anything Italian. She loves doing research, particularly if it's hands-on and means experimenting with cooking (on her website, most of her books have a recipe connected to them). Reviewers say that her books are full of warmth, heart and charm – and also that you'll learn something new and interesting from them!
Website | Facebook | Twitter |