Today it is my pleasure to welcome back National bestselling romance author

Jules Bennett

to HJ!
Hi, Sara! Thanks for having me back. I love joining you and your friends 🙂

You wanted to know the Top 5 scenes from Hollywood House Call. Well…there were so many that I loved for totally different reasons, but I narrowed it down for you all!

Let me give a brief overview so you're not lost in the scenes.

Callie has stars in her eyes and is working her butt off to break into acting. She works for Hollywood's plastic surgeon to the stars and thinks this will help her.

Noah (the hottie plastic surgeon) has a past that still haunts him and won't let him move on. I won't give it away, but this poor guy has been through it.

When Callie is in an accident that leaves her scarred (thus ruining her dreams) Noah vows to help her whether she wants it or not (because of his past issues, he feels compelled) and truly likes Callie.
Okay, that's the gist in a very small nutshell. So, here are my Top 5 scenes!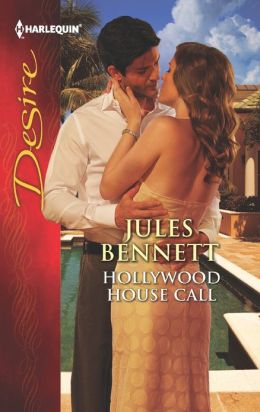 1) The hospital scene when Noah comes after he's called. Oh, the man tore my heart out! When he sees Callie for the first time with all her bandages and she's crying…my poor hero is traumatized all over again and reliving his past.
SNIPPET: When he pulled aside the thick curtain, his knees nearly buckled. He had to mentally distance himself or he'd never be able to help her.Damn it, he had to be a friend first, not a doctor, not a boss and certainly not a wanna be lover.
2) The bathtub scene…I can say no more, but I assure you it's way more emotional than you're imagining! No snippets from that scene because I'm not giving away all the goods 🙂
3) Any scene with Noah and the elderly woman he takes care of. My hero has a soft spot, ladies 🙂
4) The scene when Callie and Noah go to his other home and he shows her all about beauty from a totally unexpected angle…now that's an "aww" moment. This hero really is so awesome…it's a shame I had to torture him with a hellish pastJ
5) The pool table scene…no snippet, but a visual aid. No lie I didn't have this scene in at all until I came across this pic on Pinterest and I KNEW I had to add it ASAP!
As you can see these go from sigh worthy to fanning yourself. I had such a blast writing this book. It was more emotional than any other I had done and I think that's what made the love scenes so much more intense. Noah was a loveable hero and Callie was such a down to earth girl you couldn't help but relate to her.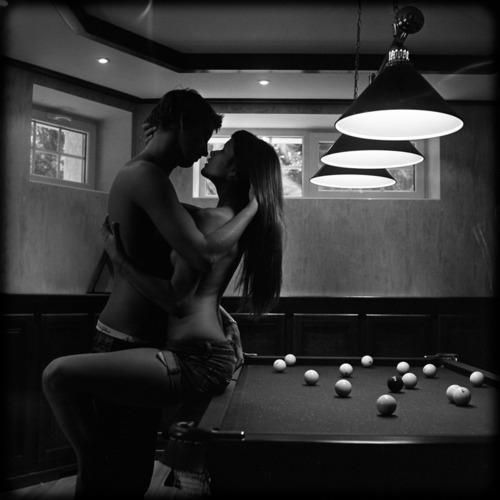 They were forced to live together during her healing process because Noah would allow nothing else and Callie needed someone to help her because of her injuries.
Giveaway: one lucky winner to receive a signed copy of
HOLLYWOOD HOUSE CALL and a $10 Amazon gift card! 
To enter Giveaway: Please complete the Rafflecopter form and post a comment to this Q:
SO, my question for you all is, I'd love to know what makes you pick up (or not pick up) a book on the shelf!?
Excerpts
Copyright © 2000–2012 Harlequin Enterprises Limited. All Rights Reserved. 
"I want your body."

Callie Matthews jerked around to see her boss, her very sexy Hollywood-plastic-surgeon boss standing only a few feet away in the foyer of his office. When he reached behind his back, the lock to the front door slid into place with a quick flick of his wrist.

"Excuse me?" she asked, thankful the office was now closed.

A naughty grin spread across Noah Foster's face, showcasing that killer smile that never failed to make women weak in the knees as their panties were dropping. Granted, her panties had always remained in place, but still…

Mercy, she was so shallow, because if he so much as crooked a finger for her to follow him into the break room and.

"Hear me out," he said, holding his hands up. "I know you want to catch your big break by acting–"

O-kay. So they obviously weren't having the same thoughts about him wanting to tear off her underwear in the break room. Such a shame.

"But," he went on, oblivious to her naughty thoughts, "I have a proposition for you."

Those last three words were like music to her ears. That break-room fantasy might come true after all.

"I have an upcoming ad campaign I'd like you to model for."

She shook her head. "I'm sorry. What?"

Model? The chubby teen that still lived inside her nearly laughed. But Callie had long since left that girl behind in Kansas.

Noah moved toward her, never taking his gaze from hers, never breaking that signature smile. "I'd like you to do the modeling for the ad to launch my new office across town."

Callie came to her feet and moved around the desk. "Obviously, you haven't thought this through."

He raked his eyes down her body, sending all kinds of yummy thoughts swirling through her overactive imagination. "Oh, but I have. And it's you I want."

Oh, baby. If only those words were used under different circumstances.

"You have tons of clients you could use," she told him as she turned and marched down the hall to the lounge to retrieve her purse. "Besides, I've never modeled."

Like most transplants to L.A., Callie had come eager to be the next actress that would make Hollywood directors and producers sit up in their chairs and take notice of her remarkable talents. Unfortunately, her agent couldn't get her any auditions that weren't embarrassing. So far she'd done a commercial for zit cream and one for STD meds. Yeah, not the claim to fame she'd been hoping for. But she had to start somewhere, right?

Wait, maybe that whole STD thing was why Noah wasn't so interested in seeing her outside the office. He did know that was purely acting…didn't he? She was free and clear in that department, especially considering her lack of sexual experience. Not that she was a virgin, but she might as well be for the two pathetic encounters she'd had.

"I just want a few pictures of you, Callie." Noah followed her and rested an impressive broad shoulder against the door-jamb. "The ads we're going for will showcase the natural side of surgery, how to stay young and fresh."

Callie mimicked his action and crossed her own arms over her chest and leaned against the counter. "But other than that minor chin scar you did microdermabrasion on, I haven't had anything else done. Isn't that false advertising?"

"Not at all," he argued. "If you had never been a client, then that would be false advertisement. But you're perfect, Callie. You're beautiful, the camera will love you, and you'll be on billboards across town. Tell me you don't…
About the book: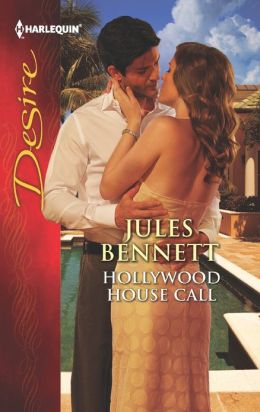 Calling L.A.'s most eligible M.D.!
Brilliant Hollywood cosmetic surgeon Noah Foster has perfection at his fingertips. Even so, he knows better than any man that losing someone you love comes at a cost. Which is why he can't walk away from Callie Matthews. When an accident shatters her dreams of stardom, he vows to heal her, inside and out.
Yet living in close quarters makes their red-hot attraction impossible to ignore. Being at Callie's bedside is one thing-and being in her bed is something Noah can't resist. He doesn't do commitment…but letting Callie go is impossible