Today it is my pleasure to Welcome romance author
Avery Flynn
to HJ!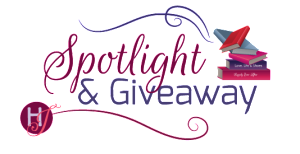 Hi Avery and welcome to HJ! We're so excited to chat with you about your new release, Hollywood on Tap!
Please summarize the book a la Twitter style for the readers here: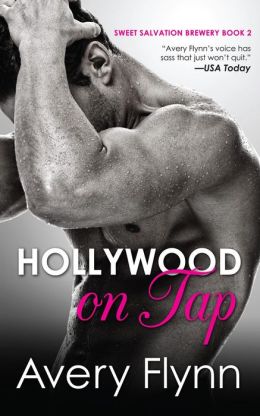 A lightning round? Yes! Here we go: A movie star in hiding? An efficiency expert who hates secrets? Sexy times? Opposites attract? Strong and silent vs. can't talk enough? Brooding hotties with beards? Yes please!
Please share the opening line of this book:
There was a difference between making love and fucking. Both were fun and—hopefully—got you to the same place, but they were as different as sweet and sour. Natalie Sweet had done a lot of the first, but only a little of the second and as she silently slid one leg from between the sheets, she realized she wanted more.
Please share a few Random facts about this book…
OK, let's see. One: The inspiration for the hero is Jake Ryan from Sixteen Candles. Two: It was originally titles Sweet and Sour Stout. Three: It's the second in the series, but you can read it as a stand alone because I had trying to dive into a series mid-stream as a reader and I didn't want to do that to any of my readers. 🙂
Please tell us a little about the characters in your book. As you wrote your protagonist was there anything about them that surprised you?
Sean is the strong a silent brewmaster with a secret. He is so hot. I really loved writing him. The thing that surprised me about him was the inner strength he had to stand his ground and go after what he wanted when running was so much easier. Natalie is the total opposite of Sean when it comes to the amount of talking they do, but she is such a keeper. I just love them together.
What, in your mind, distinguishes this book from other books out there in the same genre?
Great question! I think it's that special something that makes a books mine, some folks would call it voice. I want to make readers laugh, blush, fan themselves, cry and do the happy sigh all in one sitting.
The First kiss…
Sean kisses Natalie to get her to stop talking. That may or may not have happened to me before. 🙂
Did any scene have you crying or laughing while writing it?
What scene did you have the most fun writing? Why?
The most fun scene was probably everything leading up to that first kiss. They are both fighting it so hard. Either that or the scene when he tosses her over his shoulder and carries her through the brewery.
If your book was optioned for a movie, what scene would you use for the audition of the main characters and why?
I think Tom Hardy would be perfect for Sean! Of course I'd want to audition him in person. 🙂 As for Natalie? I think Anna Kendrick would be great. She'd be brainy, funny and a little awkward.
If you could have given your characters one piece of advice before the opening pages of the book, what would it be and why?
Start listening to your gut!
What are you currently working on? What other releases so you have planned for 2014?
I'm working on a ton of stuff. No more releases in 2014 for me, but 2015 is going to be busy. I have a bunch of titles comes out then with the first in February with Make Me Up, the third in my Killer Style series.
Thanks for blogging at HJ!
Giveaway:

Ebook: Hollywood on Tap (Sweet Salvation Brewery 2)
To enter Giveaway: Please complete the Rafflecopter form and Post a comment to this Q:

Who is your favorite Hollywood heartthrob?
Excerpt
The walk–in cooler stood twenty feet away.
So frickin' close that Sean O'Dell could practically smell the flowery green hops and feel them crumble in his palms.

The weight on his chest eased with each step. He was going to close out the day without having yet another conversation with Natalie about lean manufacturing or whatever the hell system the
people at Toyota invented. She'd been hounding him all day to sit down with her and go over her crazy–ass plans to streamline the brewery process. As if the craft and creativity of making beer could be distilled down to numbers on a spreadsheet. The woman was as annoyingly persistent as she was hot—both were a distraction he didn't need in his life right now, not with the Southeast Brewers Invitational coming up.

But for the next thirteen hours, he wouldn't have to hear any of her harebrained recommendations. He reached for the cooler's door handle and turned it, noticing as he did so that it wasn't latched.

He yanked open the door before his brain processed the ants dancing up his spine.

The motion triggered the cooler's sensor activated overhead lights. His gut dipped and he clenched his jaw.

Natalie stood shivering on the other side of the cooler's threshold, clutching her damn clipboard to her chest.

He stopped cold. "What in the hell are you doing here?"

"Waiting for you in your favorite hiding spot." Her teeth chattered.
"Do you really think I don't know your secrets?"

God knew exactly how long she'd been lying in wait for him, but it was enough time for her button nose to turn red and her glasses to frost over. His gaze slid to the right. The temperature gage read twenty–six.

A smarter man would have shut the door and walked away, let her deal with the consequences of spending time in the Sweet Salvation Brewery's cooler without a coat. But no one—from his asshole of a father to his always–hungry–for–more agent to his on–set teachers—had ever accused him of having an overabundance of brains.

Instead, he whipped off his thick hoodie and pulled it over her head. Not bothering to get her arms through the sleeves, he wrapped her up— clipboard and all—inside its fleece warmth. The hood drooped over her head, covering everything down to her nose. Before she could squeak out a noise over the chattering of her teeth, he wrapped an arm around her narrow waist and tossed her over one shoulder like a sack of grain. Her cold seeped into him, pouring over his body and making him shiver.

"P–p–put me down." She made a halfhearted attempt to wriggle free.

"No." He spun around and kicked the cooler door shut with his boot heel.

"This is unseemly."

Her body may be half a degree away from being a snow cone, but holding her like this had him running a few degrees warmer. "Yep."

"You can't just carry me around like this," Natalie huffed against his lower back. "I'm your boss."

"I can and you are." But he was bound to forget that last part if she kept squirming against him. Hell, he couldn't seem to remember that fact while he was alone at night staring at his bedroom ceiling and imagining how those damn little buttons would open under his touch.
Book Info:
For years, Sean O'Dell has hidden his past as a Hollywood heartthrob from everyone at the Sweet Salvation Brewery. However, the arrival of nosey efficiency expert Natalie Sweet threatens the status quo. It doesn't help that with her glasses, buttoned-up sweaters and always pulled-back hair that she's uncovered one secret already: His attraction for hot librarian types.
Natalie has had enough of the strong-and-silent Sean submarining her efforts to change the brewery for the better. She's ready to do whatever it takes to make her vision a reality, even if that means taking down the pig-headed and too-hot-for-his-own-good brewmaster.
Sizzling attraction battles stubborn determination as Natalie and Sean go head to head in a battle that's anything but business as usual.
Book Links:  Amazon, iBooks, Kobo and Barnes and Noble.
Meet the Author: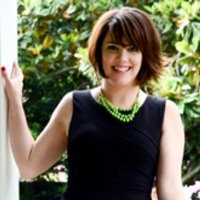 Avery Flynn has three slightly-wild children, loves a hockey-addicted husband and is desperately hoping someone invents the coffee IV drip.
Come hang out with me on my website, follow me on Twitter and Pinterest, like me on her Facebook page or friend me on my Facebook profile.