Today it is my pleasure to Welcome author
Katie Kenyhercz
to HJ!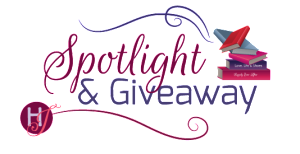 Hi Katie and welcome to HJ! We're so excited to chat with you about your new release, Home Ice!
Please summarize the book for the readers here: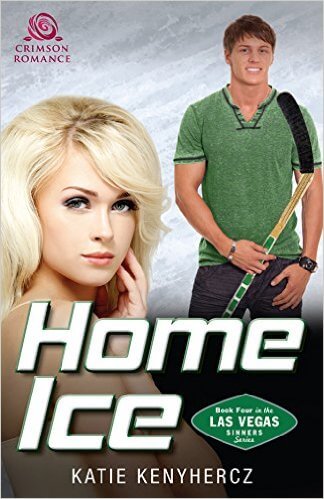 Home Ice features NHL wunderkind Dylan Cole in his 7th year with the Las Vegas Sinners. He captained the team at nineteen and already has two Stanley Cups under his belt. He's the face of the league and bears all the pressure and obligation with grace and ease … until now. He hits his first ever slump and struggles with disappointing his coach, team, fans, and most of all, himself. It's hard to find anyone who can relate until he bumps into Lorelai Kelly, America's figure skating sweetheart who broke her ankle in the last Olympics.
Lori's looking to make a comeback of her own, fighting self doubt as well as all kinds of snark from her Sin City on Ice castmates. She's starring in the ice show as a way to support her training after a few of her sponsors dropped out, and while she hates it, the show allows her extra ice time to practice for competitions. She's never had many friends and doesn't know what to do with the cute hockey captain who charms his way past her walls with his utter lack of guile and head games. They have a lot in common, including stubbornn.

Please share the opening lines of this book:
So many things were just as she remembered. The crisp, clean smell of fresh ice combined with the underlying scents of sweat socks and beer that never completely left the arena no matter how many times it was cleaned. Damn hockey.
Please share a few Fun facts about this book…
Margo, Lori's cross-dressing, Ru Paul-inspired makeup artist/Las Vegas show performer was completely unplanned. Margo becomes one of the highlights of the book, but that wasn't on purpose. Once I started writing her, the character took over and demanded a bigger role. And Margo cannot be denied.
I used to go to the local ice rink on weekday mornings/afternoons when it was empty save for figure skaters practicing on their own. I gave them space and glided around in my own loop, but they were beautiful and fascinating to watch, and the what-ifs starting snowballing in my brain. I knew I wanted to write a complex figure skater, and it was fun getting to know Lori as I wrote Home Ice.
Dylan was inspired by my favorite hockey player, Sidney Crosby. Sid took on a lot of responsibility at a very young age and was always so humble and well spoken. He never got into trouble off-ice like so many other players, and while I'm sure he only ever wanted to play hockey and not necessarily be thrust on a pedestal as a role model, he took it in stride and rose to every challenge. I watched what he went through when he hit his own slumps, and the criticism felt so unfair after all he'd given hockey. All athletes have slumps, even the most elite. They just feel it more. I hope the way Dylan faces adversity shows readers that even sports superheroes are human under the pads.
If your book was optioned for a movie, what scene would you use for the audition of the main characters and why?
To audition for Home Ice the movie, I'd want the actors to perform the first scene where Dylan and Lori actually talk to each other. Lori got to the rink early, thinking she'd get some practice time in, but the hockey team has the ice, so she has to wait. As the team filters off ice, Dylan hangs back to take a few more shots on net before he skates off too and runs into her.
"Oh. Hey. You stuck around."
"Well, you are on my ice."
"Yours, huh?" He smiled, and the dimples almost killed her.
"For the next hour, yes."
"And then?"
"And then the circus comes to town."
His eyebrows went up. "As in Circus Circus?"
She held back a sigh and stood, slinging her skates over her shoulder. "As in Sin City on Ice."
"You don't like it? Aren't you sort of the star?"
"I'm grateful for the job and the skating time, but I'd rather be hardcore training for the next Olympics than stuck in a show that's more about fire and feathers than technique and skill. Not to mention the dangerous lifts with a man I barely know. I tried pairs skating as a kid, but it didn't stick. I'm having trouble trusting myself these days let alone a random guy who's even handsier off the ice."
"He giving you trouble?" Dylan's soft voice went serious, and he planted the blade of his stick on the floor, his big shoulders squared, his face looking like he was ready to do something about it.
Despite her best efforts to stay annoyed at him, warm tingles spread through her at his protective reaction. "I can handle it."
The banter is there, the tension is there, and when Dylan offers to defend her, we see the first spark of flirting and attraction. That would tell me whether or not the actors have what it takes to bring my characters to life.
What do you want people to take away from reading this book?
I'd like readers to walk away from Home Ice with respect for what top athletes go through and a love for not just my hero and heroine but a deeper love for the Sinners family as a whole. I also suspect many will be wishing they had Margo for a best friend. She's pretty badass!
What are you currently working on? What other releases do you have planned for 2015?
I'm currently working on the fifth and last Sinners book, Fair Trade. It features Colton Gunn, a new player ready to retire, who played for his home team his entire career and never won the Stanley Cup. They mercy trade him to the Sinners for one last shot before he hangs up his skates. My heroine, Olivia Parker, the team's new assistant physician, is still processing a painful divorce two years after the fact and is looking for a fresh start in Vegas. Colton gets injured quite a bit and keeps landing in her office. Sparks fly, but a relationship is impossible and improbable as they're both nursing broken hearts and damaged egos. The closer they become, the more tempting it is, especially because Colton will retire in a few months, eliminating the doctor-patient aspect. A twist at the end throws them both and threatens everything. But I won't spoil it 😉 Fair Trade will release December 2015.

Thanks for blogging at HJ!
Giveaway:

2 Digital copies of Home Ice (Las Vegas Sinners Series Book 4)
To enter Giveaway: Please complete the Rafflecopter form and Post a comment to this Q:

Readers, what do you look for in your heroes and heroines? I like heroes who know who they are and what they want and don't play games (other than hockey!). They're loyal and okay being vulnerable with people they trust, and they take chances in love. My heroines are strong, career-focused, independent, and may take a little coaxing into a relationship. They have high standards and self respect, but they're not above admitting and working on their own faults. Deep down, they want to believe in love, even if they're scared.
Excerpt from Home Ice:
"Do you want to take the fruit by the pool? I could use some sun."
"You won't burn? You're a little … light."
"Yeah, well, you spend your life on the ice, you learn to rock the albino look. Hockey players at least get a summer break. You're all tan because you golf."
"All right, that's … true. You don't golf?"
"I train. Every day."
"Good thing you have me now. So you're sure you won't—"
"Burst into flame? I'm sure. My moisturizer has an SPF of 50."
"Then let's do it." He picked up the fruit tray then held his free hand out to her. She accepted not because she needed it, but because she wanted to touch him again. He grounded her in a way she hadn't known she needed. There was a raised ledge lining the pool. Dylan sat carefully, she sat beside him, and he set the tray in the middle.
The sun, punishing during the summer, felt incredible now. Like bathing in warm honey. The water was a perfect turquoise, and she dipped her fingers in. Cool but not cold. Too bad they hadn't brought suits. Part of her still felt guilty for taking so much time away from the rink. Okay, time it say it. Out loud and to somebody else to make it real. So she couldn't back out. "I'm going to Sectionals."
"Wow, that's awesome."
"You really think so? It's not too big of a re-injury risk?"
"You felt bad for skipping Regionals. Which says a lot about you. At your level, you don't need to participate in the qualifying rounds, but you feel like you should. Like you still need to earn your place with everyone else. That's pretty cool."
But eleven months ago, she would have thought she was too good for the qualifying rounds. The injury had knocked her off her high horse and made her appreciate things she'd always taken for granted. In a way, it opened her eyes to an entirely new reality. A reality she was starting to like. "Do you believe everything happens for a reason?"
"You mean like fate?"
"Fate, or just that everything we go through is supposed to teach us something and make us better on the other side of it. It's up to us to see the lesson and and apply it."
"That's pretty deep. I never thought about it like that." A sudden smile brought out his dimples. "That actually sounds like some good lyrics for a rap song. Should I give you a beat?"
She pursed her lips playfully and subtly curled her fingers around the rim of the fruit tray to hold it in place. Before he could figure out her plan, she slid a leg under both of his and lifted into a high kick. He fell backward, surprise on his adorable face, as he hit the water and went under.
When he emerged sputtering, treading water, his hair was plastered to his forehead nearly covering his eyes. He looked like he still didn't believe she did that.
She bit the inside of her cheek to keep a straight face. "Now. What did you learn from that?"
"I learned my girlfriend can't take a joke."
Excerpt. © Reprinted by permission. All rights reserved.

Book Info:
Lorelai Kelly was mere inches from her Olympic goal, but a broken ankle landing a triple axel in the spotlight forced her to delay the gold medal hunt another four years. Now she's starring in the Sin City on Ice show to make ends meet and focused on a comeback that keeps eluding her grasp.
Dylan gained national attention in his early teens and went on to become the NHL's youngest captain and leading scorer in his second season. He breathed new life into a sport that had been dying in the States, but it's lonely at the top. Now the captain of the Vegas Sinners team is feeling the pressure and looking for something more.
America's ice princess might be the only one who can help his current slump-and Dylan's way of expressing thanks could undermine everything Lori has worked for. Can two people who spend their lives on the ice thaw just enough to let each other in?
Sensuality Level: Sensual
Book Links:

Meet the Author: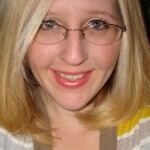 I live in Seattle with my Air Force hubby, and I write hockey romance. I played one season of roller hockey when I was fifteen–it hurt enough that I decided I liked it better as a spectator–and it's been true love ever since! My fictional team is the Las Vegas Sinners, and my real-world team is the Pittsburgh Penguins.
I like strong, capable heroines who bring out the vulnerability in their tough guys.
Readers can email me at ken9002@setonhill.eduVisit my website: http://www.katiekenyhercz.com
Like me on Facebook: https://www.facebook.com/katiekenyherczauthor
Join my exclusive group for extra content and a chance to read early: https://www.facebook.com/groups/652117618203453/
Sign up for my newsletter: https://tinyletter.com/KatieKenyhercz
Follow me on Twitter: @katiekenyhercz