Spotlight & #Giveaway: Home To The Cowboy by Amanda Renee
Today it is my pleasure to welcome Harlequin Romance author

Amanda Renee

to HJ!
Thank you for having me today! When I was asked to choose my top five scenes for HOME TO THE COWBOY, I had to think about it for a few days.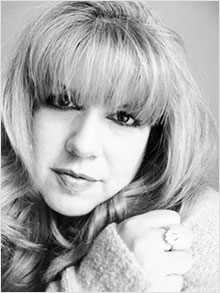 Horses are one of my greatest passions in life. When I first heard about hippotherapy, I was astounded by the amount of mobility a person could gain by sitting astride this magnificent animal. Different than therapeutic riding, hippotherapy is a form of physical and occupational therapy that utilizes the movement of the horse to treat various conditions from arthritis to traumatic brain injuries. After I discovered how children afflicted with cerebral palsy greatly benefited from this specific type of therapy, Home to the Cowboy was born, and so was the sweetest little girl named Ever.
HOME TO THE COWBOY

is the sequel to

BETTING ON TEXAS

and is the second book in my HARLEQUIN® AMERICAN ROMANCE® series that takes place in the fictional town of Ramblewood, Texas.
It seems as if all of Ramblewood, Texas, is far too up-to-date on Tess Dalton's love life, or rather, recent lack thereof. She thought the trip home would help heal her heart-instead it just put her face-to-face with the first man to crush it.
Cole Langtry is determined to fulfill his father's dream of building an equine-assisted therapy facility on Bridle Dance Ranch. He doesn't have time for distractions, especially of the heartbreaking brunette variety. What he and Tess once had should stay in the past.
But when one remarkable little girl finally brings Tess and Cole together, it's hard to remember why they're apart. They've never backed down from a challenge before, but facing their true feelings for each other might be the ultimate test.
Excerpt 1
Opening scene – It's very sentimental for me. If you've ever traveled extensively with a cat, you may have experienced some of this yourself. When Little Ricky was still with me, this was our life.
A loud caterwaul rose from the backseat of Tess Dalton's rental car as she crossed over Cooter Creek.
"We're almost there." The tires thumped against the wooden boards of the old steel bridge, increasing her tabby's anxiety. "Oh! What in heaven's name is that smell?"
Ricky's stink bomb was the cherry on her already bountiful sundae. At least she'd had the foresight to pack a disposal kitty-litter box. Tess traveled the country over with her beloved feline and, never fail, he did it every time. She thanked the stars above it hadn't happened on the plane. They probably would've declared an emergency landing due to toxic warfare if it had.
The noxious odors filling her car added one more page to Tess's book of highlights for the week. Her swift, security-assisted escort off the aircraft the moment it touched down deserved its own chapter. Ricky's rendition of "Cat Scratch Fever" wasn't exactly the cabin crew's idea of in-flight entertainment. But did they really have to applaud when she exited the plane?
No matter the hassle, Tess wouldn't have it any other way. Ricky was the one constant in her life, and wherever she went, he went.
Excerpt 2
Why do I love this scene? Because sometimes you just can't escape a cowboy…
"What's your rush?" He guided her back toward the car. "We have a lot of talking to do."
She inhaled the scent of sweat, dirt and horse. Home. This is what home smells like. This was also what one hundred percent man felt like. At that sudden realization, she pulled away from him.
A rough, callused hand lifted her chin. "What's the matter, sweetheart?" he challenged. "Have you forgotten what a real man is?"
Tess tried to squirm past Cole but only succeeded in wedging herself tighter between car and cowboy. The length of him pressed against her made Tess all too aware of the danger that lurked behind his mischievous grin. She'd wind up in a whole mess of trouble if she remained in this position much longer.
"Is my mother here?" Struggling to avoid his eyes, she stared instead at his chest. The corded muscles were unmistakably visible through his taut fawn-colored thermal shirt. She felt the urge to run her hands underneath it and trace each ripple with her fingers.
"In the house, but I didn't tell her you were here. Figured you'd like to do the honors."
He ran his hands leisurely down her sides and tightly gripped her waist.
Shock registered the moment Tess realized what he was about to do.
"Cole, please don't." She grabbed at his hands, trying in vain to pry them away. "Not that!"
Cole's powerful fingers dug into her sides, tickling her. She twisted in his arms, her knees buckling.
"Okay, okay—you win!" she said in between shallow breaths.
Tess looked up at Cole. She couldn't remember the last time she'd laughed. When had life become so serious and complicated?
The noonday sun upon his face contrasted the shadow of the previous night's beard. Tess reached out to stroke his cheek but withdrew before making contact. She refused to fall into that trap again. She hated to admit it, but being here with him felt good, although she knew Cole probably would never forgive her for missing his dad's funeral. The most she could hope for was to put the past to rest and start over again.
Excerpt 3
When Tess meets Ever, a four-year-old girl with cerebral palsy, for the first time – I actually cried when I wrote this scene.
Tires crunched on the dry dirt parking lot as a faded powder-blue minivan drove up to the wheelchair accessible ramp. Cole left Tess's side, a huge smile splayed across his face. He strode to the van and slid the door open, revealing a raven-haired beauty of a child with two ponytails tied with pink bows.
"CC!" Small arms stretched out toward him while Cole bent down to unfasten her seat belt. "I can walk, CC! Watch me!"
The girl reached beside her seat and pulled out two tiny crutches with forearm supports. When she swung herself around, Tess could see that braces encased her legs up to her knees.
"Slow down, Ever." A woman came around to the van door. "All this child's been able to prattle on about is showing you she can walk."
"Hello, Lorraine." Cole moved aside, allowing the woman to seat the girl on the floor of the minivan so her legs dangled over the edge.
"Look, CC!" With calculated precision, the child focused on Cole, who knelt down on the ground a few feet in front of her. She took one precarious step, followed by a much steadier one.
Tess covered her mouth to keep from gasping at the child's determination and pride with each small movement. The entire staff watched the girl walk toward Cole. When she finally reached him, he wrapped his arms around her, lifting her up and swinging her around.
"I'm so proud of you, sweetie." Cole hugged the girl, his eyes glassy, making Tess think a tear would spill over at any moment. "So proud."
"I wanted to call and tell you, but I was told to wait and maybe you'd be here this week so I could show you."
"Lorraine, you know you can call me anytime," Cole said. Tess figured the woman must be Ever's mother. "You still have my number, right?"
The woman nodded. "We didn't want to bother you."
Cole's eyes narrowed, and Tess guessed he held his tongue due to the child's presence. The conversation didn't seem new, but rather a familiar one.
"I want you to meet a friend of mine," Cole said. "Ever, this is Tess. Tess, meet Ever, my little cowgirl in the making."
"Hi, Tess." Ever's twilight-blue eyes sparkled when she spoke. "CC has a girlfriend."
Tess felt the heat rise to her cheeks at Ever's reference. "It's a pleasure to meet you. I'm just a friend of Cole's, though."
"And you're a girl." Ever pulled at Cole's hat until it came off his head, and placed it on top of hers, covering most of her face. "She's pretty."
"I can't argue with you there." Cole winked at Tess.
"Put me down, CC, I want to walk."
"Well, look at you, Super Girl." A woman with the name Caitlin embroidered on her shirt pocket approached. "Are you ready for your therapy?"
"Yes, ma'am," Ever replied. "Will you watch me?"
"I wouldn't miss it for the world," Cole said.
Tess had never seen Cole so intently fixated on someone as he was this moment with Ever. Bracing his arms on the round pen's fence rail, Cole watched the slip of a girl astride a light bay-colored mare. Ever sat absolutely straight, holding on to the two side handles on the royal blue clothlike saddle.
"This is what it's about, right here," Cole said. "This was my father's dream."
Excerpt 4
Cole walks into his kitchen and finds Tess there, already working. I love this scene because no matter how hard you try to forget someone, you always remember the little things.
"Good morning." Tess looked up from her laptop when Cole shuffled into the kitchen. "I'm so glad the ranch has Wi-Fi now. It makes my job much easier."
Shirtless, barefoot and with his jeans half-unzipped, Cole looked around the room in bewilderment. And damn if he wasn't sexy, even with his unruly hair standing up at odd angles.
"What?" Cole scratched at his rib cage.
"Good heavens." Tess fought to keep her jaw from banging against the table at the raw sight of him. "Wi-Fi—glad you—uh, have an internet connection."
"Oh, that. Dad couldn't live without it. Mom said he was more in love with his iPhone than he was with her. One night when he was fiddling with it at the table, she told him if his phone was so smart it could cook for him from now on and then fed his dinner to the garbage disposal."
"I can picture that." Tess laughed, focusing her attention on the screen and not the half-naked man before her. "I have the domain name secured."
"You have a what secured?" Cole asked gruffly, drawing her attention to him once again. Then he held up his hand. "Better yet, don't tell me. Why are you here so early anyway? And why does it look like you've been here for hours? The sun's barely up."
"Because I told your mom I would and I've only been here for thirty minutes." Tess quietly snickered. "Since when do you sleep in? I thought you ranchers were up before the chickens. Your mom is already dressed and out in the garden. Come here so I can go over this with you."
"Gimme a minute." Cole poured himself a mug of coffee, topped off hers and grabbed an ice cube before joining her at the table. Tess looked up at him when he plopped it into her mug. "I may not know what domain names are or whatever it is you're securing, but I do remember how you drink your coffee."
Excerpt 5
How many times in your life did it take someone else to see things clearer than you?
"Those are some mighty big clouds you've got your head in." Nicolino Travisonno, their ranch foreman, walked his mount from the stable's side entrance, snapping Cole back to reality. "You and your brothers still battling?"
"I'm hoping we won't be much longer." Cole dismounted. "I think Tess might be able to convince Chase to see things our way."
"Ah, the torch has been relit, my friend." Nicolino placed his hand over his heart. "To the love that never should have ended in the first place."
"Do you mind convincing Tess of that?" Cole looked toward her car. "I've made a lot of mistakes when it comes to women."
"Only because you've been searching for her replacement all your life instead of chasing after the real thing."
"Okay, Obi-Wan." Cole laughed. "Enlighten me on how you arrived at this one."
"You pined for her all through school and never had the coglioni to do anything about it."
"You leave my coglioni out of this," Cole said. "I'll admit I wanted to ask her out, but I didn't want to ruin the friendship if it didn't work out."
"Don't hand me that line of horseshit." Nicolino rolled his eyes. "You weren't smart enough back then to know anything about ruining a friendship. You bedded every girl you met trying to find someone like Tess. Then when the two of you broke up, you did it to forget her and you've continued to do it. She was your first love and has remained your only love, and until you admit it, you'll never find peace."
It's been a pleasure visiting with you today. Feel free to stop by www.amandarenee.com and say hello. I'd love to hear from you.
Giveaway: Both BETTING ON TEXAS and HOME TO THE COWBOY(print) to one winner.
To enter Giveaway: Please complete the Rafflecopter form and post a comment to this Q: Why do you think cowboys make great heroes?
Amanda Renee
Text Copyright © 2013 by Amanda Renee
Cover Art Copyright © 2013 by Harlequin Enterprises Limited
Social Media Links:
Website: www.AmandaRenee.com
Twitter: www.twitter.com/TheAmandaRenee
Facebook: www.facebook.com/AmandaReneeFanPage
Goodreads: www.goodreads.com/TheAmandaRenee
Buy Links:
Amazon: amzn.com/037375468X
Harlequin: http://www.harlequin.com/storeitem.html?iid=28738
Barnes & Noble: http://www.barnesandnoble.com/w/home-to-the-cowboy-amanda-renee/1114668371?ean=9780373754687
Biography:
Award winning, internationally published author, Amanda Renee, was raised in the northeast and currently resides on the Intracoastal Waterway in sunny South Carolina. She was discovered through Harlequin's So You Think You Can Write contest and began writing for the American Romance line.
When not creating stories about love, laughter and things that go bump in the night, she enjoys the company of her Schnoodle named Duffy, traveling, photography, playing guitar and anything involving horses. You can visit her at www.amandarenee.com.
Sara is the founder of Harlequin Junkie blog and owner of an endless TBR pile. A Risk Analyst by day, who moonlights as a book blogger and romance novel enthusiast. A voracious reader who is addicted to Love, Laughter and Happily Ever Afters :)