Today it is my pleasure to Welcome author
Shannon Stacey
to HJ!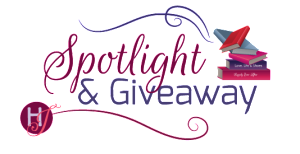 The New York Times bestselling author of Defending Hearts returns to small-town New Hampshire where a substitute football coach and a guidance counselor tackle love.
Please summarize the book for the readers here: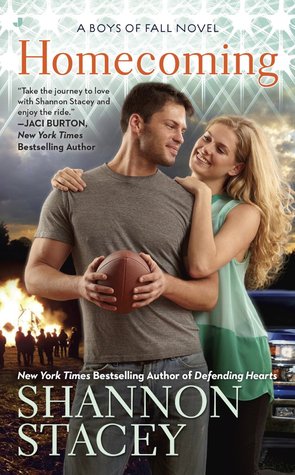 HOMECOMING is about a man who reluctantly returns to his hometown and the woman who never expected him to come back.

What's your favorite line from the book?
My very favorite line is a spoiler, but here's another of my favorites, from when Kelly, who is a police officer, catches them out parking in Sam's truck:
"I should have let you do it," Kelly said. "And then been here when the rescue squad had to come because there's no way you were going to make that work with a guy this tall and a truck with a center console."
Please tell us a little about the characters in your book. What first attracts your Hero to the Heroine and vice versa?
Jen and Sam first come together on a very emotional night for Sam. Coming face to face with somebody from his past had left his feelings in turmoil and Jen was a calm port in the storm. But when they're brought back together by the coach's heart attack, the chemistry is still there and, as they get to know each other, it only gets stronger.

Is there certain trait or je ne sais quoi that you find all your heroes have? Why do you think that is?
I think one of the most common traits in my heroes is their love for their families. I tend to write guys who work hard, play hard and respect their mamas. Sam seems different on the surface because he's estranged from his mother, but when I wrote the scenes with Coach McDonnell and the guys Sam played ball with, I knew that love of family was still there. It just wasn't his biological family. And I enjoyed exploring Sam's reconciliation with his mother.

As you wrote your protagonist was there anything about them that surprised you?
Jen, the heroine, managed to surprise me even though I thought I'd gotten to know her pretty well during the first two books in the series. I knew she was a guidance counselor and was not only good at her job, but loved it. But the level of her dedication and her passion for helping the children of Stewart Mills didn't really come out until HOMECOMING, and I hope readers feel it as strongly as I did.

The first kiss…
The fun part about Sam and Jen's first kiss is that it actually comes after they've had sex, so while their first time together happens in a previous book, their first true intimacy comes in their own book.
He ran his thumb over her bottom lip. "I didn't kiss you that night."
"We kind of fast-forwarded to the getting naked part." Every nerve in her body seemed zeroed in on the sensation of his thumb stroking her mouth.
"Let's rewind a little bit."
Did any scene have you laughing or crying (or blushing) while writing it? Please share a little snippet of the scene.
I laughed a lot while writing HOMECOMING, especially during the conversations they have with their friends. And Gretchen (the heroine of DEFENDING HEARTS) has her first smartphone and loves to communicate with emojis, which was fun. But I probably cried more writing this book than any others. Especially when Sam, who struggles with the emotions of his past, is with his mother or tries to help one of the boys on his team with issues of his own.
Cody shrugged. "He's written me letters. I read them all, but I never wrote back, though I know Grandma does. But he called and, I don't even know why, but I agreed to talk to him. Like, he was a really good dad until he broke his leg at work and started taking painkillers and then got into other drugs. And when I heard his voice . . . like that dad was the dad in my head."
He stopped talking, his eyes watering and his bottom lip trembling again. Sam got up to get the roll of paper towels as Cody swiped angrily at his eyes. After handing him a torn-off sheet and setting the roll on the table, he sat back down.
Sam cleared his throat. "You can cry here, son. It's a safe place."
Cody nodded, his face pressed into the paper towel as his shoulders shook for a few minutes. Then he blew his nose and took a second sheet to dry his eyes. "So I was talking to him and I missed him and then it was like bam, I remembered he killed my mom. And he only had a minute to talk, but he wants me to visit him."
When Sam walks into a room, what song is playing? For Jen?
Sam's song would definitely be "Tattoos on This Town" by Jason Aldean. That's the song that started this series percolating in my subconscious. (And, of course, Kenny Chesney's "The Boys of Fall" went into the pot.) Jen's song would be Rihanna's "Umbrella" because that's how she lives her life. She's got your back, rain or shine, even if you're a pain in the butt temporary football coach.
If you could have given your characters one piece of advice before the opening pages of the book, what would it be and why?
My advice? Hey, Sam and Jen, if you weren't so stubborn, you could have gotten naked sooner! (Totally naked, I mean. Not counting that time on the hood of the car.)
What are you currently working on? What other releases do you have planned for 2016?
I'm wrapping up WHAT IT TAKES, which is the tenth book in my Kowalski family series. It releases February 28th and I hope readers are as excited to see them again as I am!

Thanks for blogging at HJ!
Giveaway:

2 Print copies of HOMECOMING (Boys of Fall #3) by Shannon Stacey
To enter Giveaway: Please complete the Rafflecopter form and Post a comment to this Q:

I had to think pretty hard about those songs, so I want to know from readers: What song plays when YOU walk into the room? Why?
Excerpt from Homecoming:
Jen walked them through the maze of narrow hallways to the main office so Gretchen could sign out of the visitors' log. Then she gave Cocoa a high five and watched them leave before heading to the staff break room. She wanted a coffee, and the powers that be wouldn't allow individual Keurig coffee brewers. First the coffee brewers and then mini-fridges for the half-and-half, they had said. It was a slippery slope to having to go without pens in order to pay the electric bills.
Kelsey Jordan, the new social sciences teacher, was sitting at the break table, reading what looked like a badly handwritten paper. She looked up when the door opened, and smiled. "Coffee time?"
"You know it. Free period?"
"Yeah. I decided to hide in here rather than in my room because there are cookies here."
Jen grabbed one of the aforementioned cookies from the plastic-wrapped tray. "I need to fortify before the football meeting. Trying to gauge the emotional status of a roomful of teenage male athletes is like trying to win a staring contest with an owl."
"Speaking of the football team, I saw the new coach in the hallway a few minutes ago."
Why hearing Sam was on the premises should send an excited sizzle down her spine when she'd known he'd be there was beyond Jen, but she barely managed not to choke on the snickerdoodle she was chewing.
"He's wicked cute," Kelsey said, and Jen was reminded that Miss Jordan was young and single. And pretty.
"I guess," Jen said, hoping the heat on her cheeks didn't show on the back of her neck. She shouldn't have worn her hair up today.
"So do you have dibs on him or what?"
"Dibs? He's not the last buffalo hot wing." Jen grabbed another cookie before carrying her coffee to the table. "Or cookie."
"I know the three guys—Sam and Alex Murphy and Chase Sanders—were tight in high school and are still friends. And you and Kelly and Gretchen are best friends. Kelly's marrying Chase and Gretchen's marrying Alex, so . . . you know."
"I don't have dibs," she said, and then she sipped her coffee to keep from saying more. Maybe the new fill-in coach would hook up with the pretty social sciences teacher and Jen could be done with him once and for all.
She set the snickerdoodle on the table, her appetite for sweets suddenly gone. If that happened, Kelsey would be a lucky woman. Jen knew just how amazing Sam's hands felt on naked skin and how, even though he was having a rough night, he'd made sure she was breathless and weak-kneed from pleasure before he went looking for his own.
If Sam actually set out to romance a woman . . . Jen shivered just thinking about it.
"You okay?" Kelsey asked.
"Huh? Oh, yeah. I just got a chill." She ate the cookie and washed it down with the rest of her coffee so she could get out of there. "Everything okay with your classes?"
"So far, so good. I don't know the kids as well as some of you, since I haven't been here long, but I haven't noticed anything that concerns me."
"That's a good thing, though it's still early in the year." Jen got up and washed her mug out in the sink before setting it in the drying rack. "You know where to find me if you need me."
"Yeah, you'll be hanging out with the hot coach."
"I meant in my office on a daily basis, not for the next hour." Jen forced a laugh to take any accidental sting out of her words. "But, yeah, I'll be with the football team this afternoon."
And the hot coach, she thought, yanking open the break room door. So do you have dibs on him or what? In her mind, she ran her tongue from his sternum over his Adam's apple and under his jaw to his chin, licking him so nobody else could have him.
Jen almost walked right into a couple of seniors and mumbled an apology as they split apart to avoid a collision. She turned the corner and then ducked into the girls' restroom to splash some cold water on her face. She really needed to get it together before she walked into the meeting.
And no dibs.
Excerpt. © Reprinted by permission. All rights reserved.

Book Info:
They were the golden boys of fall: Stewart Mills High School's legendary championship football team. Fourteen years later, they're back to relive their glory, save the team—and find themselves again . . .
Sam Leavitt has returned home to Stewart Mills with one goal: to fill in for Coach McDonnell and lead the high school football team to the championship. He doesn't have time for distractions or commitments—but he's unable to resist falling for the sexy guidance counselor he shared a hot night with months ago.
Jen Cooper knows what she's looking for long-term, and it's not Sam—even though the night they shared was explosive. Now, with Sam back in town and working by her side, picking up where they left off is too great a temptation to resist. But before long their fun fling is looking like a future together. And as the championship approaches, Sam is faced with a big decision that will either break them apart—or help them find their way home.
Book Links:

Meet the Author: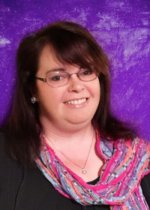 New York Times and USA Today bestselling author Shannon Stacey lives with her husband and two sons in New England, where her two favorite activities are writing stories of happily ever after and driving her UTV through the mud.
Connect:
I spend way too much time on Twitter so I'm usually there. I also have my website and Facebook page, along with most of the usual suspects. And readers can sign up for my newsletter to get news about my releases straight to their inboxes.