Today it is my pleasure to Welcome New York Times bestselling author
Hester Browne
to HJ!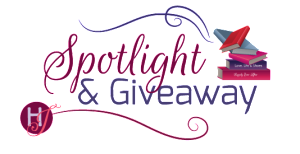 Hi Hester and welcome 🙂
What would you say is your motto or maxim as a writer?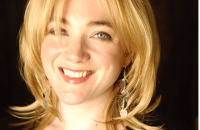 I love to write books I'd like to read myself – it's why I started writing, and it's what I always remind myself as I'm battling a deadline: I need to know how this finishes!
Would you rather…be invisible or be able to read minds? Why?
I'd love to read minds. The temptation to sneak around places I shouldn't be while being invisible would be too great. Specifically I'd love to be able to read my dogs' minds – although I suspect it would be a non-stop stream of 'when's she going to feed me, feed me, please feed me, she's fed me! Great! Zzzzzzz Feed me, feed me,' etc. Repeat on a 20 hour cycle.
Let's talk about your newest release: Honeymoon Hotel
If you had to summarize the book for the readers here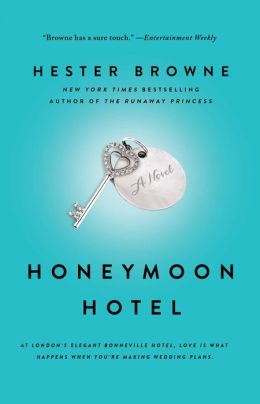 The Bonneville Hotel is the best-kept secret in London: its elegant rooms and discreet wood-paneled cocktail lounge were the home-away-from-home for royalty and movie stars alike during the golden age of glamour. Recent years haven't been kind, but thanks to events manager Rosie, it's reclaiming some of its old cachet as a wish list wedding venue. While Rosie's weddings are the ultimate in romance, Rosie herself isn't; her focus is fixed firmly on the details, not on the dramas. She lives with a professionally furious food critic and works tirelessly toward that coveted promotion. But when the hotel owner appoints his eccentric son Joe to help run Rosie's department, she's suddenly butting heads with the free spirit whose predilection for the unconventional threatens to unravel her picture-perfect plans for the most elaborate—not to mention high-profile—wedding the hotel has ever seen, a wedding that could make or break not only the hotel's reputation, but also Rosie's career.
Please tell us about the characters in your book?
Rosie is a very organized, very focused young woman. She is not a wedding planner. She is an events manager. She's very clear about that, because in her opinion, once you lose track of the details, in her opinion, you lose control of the event, and Rosie's events run like elegant, very romantic clockwork, however crazy the bride. This is in no way a reflection of the fact that Rosie was jilted at the altar by her fiancé Anthony.
Joe, meanwhile, is the son of the owner, Laurence, Rosie's boss, and he is a believer in trusting in the universe, something Rosie would only do if The Universe was some sort of Events Insurance company. Joe's spent the last few years running a bespoke experience company in LA, and wants to run the hotel about as much as Rosie wants him to run it, so when Laurence insists that he starts an 'internship' with all the departments, prior to taking over a management position, neither of them are thrilled.
Throw in Rosie's dry food critic boyfriend Dominic, her best mate Helen, Helen's appalling chef boyfriend Seamus, a supermodel, two film stars and a whole crowd of differently-challenging brides, and it's not hard to see why Rosie's to-do lists begin to look more and more necessary.
As you wrote your protagonist was there anything about them that surprised you?
Rosie didn't surprise me (I felt I knew her pretty well from the outset) but I started to fall for awful Dominic a bit too much – he's very funny, in a 'Nooo! You can't say that!' way, which is a bit of an Achilles heel for me. Men who are funny and confident and eloquent get away with a lot. I think I may have gone a bit too easy on him for that reason, but he does get his comeuppance.
Please share a few fun facts about this book:
I LOVED researching Honeymoon Hotel, because it gave me a cast-iron excuse to go and sample afternoon teas at some of the hotels in London for inspiration. And then, to pop back later for a cocktail or two in their private bars. As a result of this extensive and dedicated research, I can tell you that the afternoon tea at The Lanesborough and Duke's is second to none, and that Claridge's hotel bar is a very smart place to while away a few hours over a French 75 or two. (But no more than three.)
My new favourite cocktail, discovered in the 'research process' is one called a Lady Violet: prosecco, grenadine, and elderflower gin, served in a chilled flute. The barman made a beautiful stripe in the middle which I haven't been able to replicate at home, but that would be the 'signature cocktail' Rosie offers to make for her supermodel bride-to-be, Flora Thornbury.
Did any scene have you crying or laughing while writing it?
I made myself giggle a bit writing some of the unreasonable bride scenes in the novel; I had a stack of wedding magazines next to my desk, and flipped through them constantly for inspiration. I would look at some lovely idea, then think, '… but what would make this a NIGHTMARE for a wedding planner?' Poor Rosie. I had to scale back some of the bridal awfulness; some of the (true) horror stories friends told me about weddings they'd been to didn't pass the credibility test with my agent, despite being 100% true. Weddings can send people a teeny bit loopy…
There's nothing very sad in this story, but I did have a bit of a weep over the final scene in the book, because it's just so heartfelt and real. I can't tell you what that is, because it would give it all away!
If your book was optioned for a movie, what scene would you use for the audition of the main characters and why?
The scene in which Joe and Rosie first meet. I would probably have to audition all the potential Joes myself. (Clue: he's not wearing a lot.)
If you could have given your characters one piece of advice before the opening pages of the book, what would it be and why?
I would tell Rosie that Sweet Child O'Mine is a perfectly acceptable first dance, as it will give the entire guest list a memory forever; and I would tell Joe that shorts are only acceptable within 100m of an actual beach.
What are you currently working on? What other releases so you have planned for 2014?
I'm currently playing with ideas for my new book – it's always the most fun stage, involving lots of reading, and research, and wandering around London with a notebook eavesdropping on conversations in Peter Jones.
Where can readers get in touch with you?
At my website, www.HesterBrowne.com, or on twitter @hesterbrowne
Thanks for blogging at HJ!
Giveaway:

3 Print copies of Honeymoon Hotel by Hester Browne.
To enter Giveaway: Please complete the Rafflecopter form and Post a comment to this Q:

What is the worst possible first dance song you can imagine hearing at a wedding? And would you attempt to talk the bride out of it?