Today it is my pleasure to Welcome romance author
M. L. Buchman
to HJ!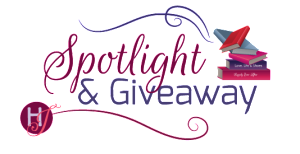 Hi Matt and welcome to HJ! We're so excited to chat with you about your new release, Hot Point

!


The elite firefighters of Mount Hood Aviation fly into places even the CIA can't penetrate.

Please summarize the book for the readers here: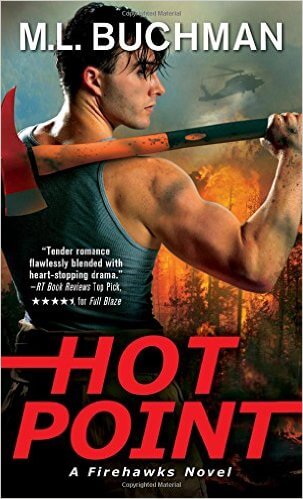 Vern Taylor is the modest, everyman hero. Six years U.S. Coast Guard pilot, four years flying helicopters to fight wildfire, and always glad to pick up a woman in a bar. But the itch of discontent weasels its way into Vern's life and he doesn't know why.
Denise Conroy is a genius mechanic; an introvert who mistrusts everything, most especially her place in the world. But when chance leads her to trust Vern, a path is opened before her to a new way of thinking. A thousand obstacles present themselves, but an elusive goal awaits. A place where she is most herself. Where a sense of joy awaits.
But first they must both survive the flight through the wildfire—literally!

Please share the opening lines of this book:
The sharp warning buzz of a critical system's failure crackled through Vern Taylor's headset.

A momentary panic hit him as palpably as the time Mickey Hamilton had gotten drunk and decided that plowing a fist into Vern's chin made some kind of sense.

Vern had just flown his helicopter down into the critical "death zone." Helicopters that broke between fifty and four hundred feet above the ground were in a really bad place—too high to safely crash and too low to stabilize and autorotate in.

A glance out the window didn't improve the news.
Please share a few Random facts about this book…
When I was much younger, I bought a very rundown, fifty-foot sailboat at the marina where Vern's dad works. He's based on a man I met there. I spent three years rebuilding that boat and learned how to sail her single-handed.
The stories about the Museum of Flight are true, especially the bunny rabbit…though there was no little girl.
Mount Hood Aviation is based on a real-life company that no longer exists. And while they didn't have Firehawks, they had an impressive fleet. And there were many rumors about that "other contract" that they flew under.
Please tell us a little about the characters in your book. As you wrote your protagonist was there anything about them that surprised you?
I find that characters are always a surprise. I thought I knew Vern, a guy's guy that everyone likes. But he is also a laid back guy who isn't directionless, rather, lacks a focus until he meets Denise. And Denise is a mechanic and introvert who surprised everybody: the hero, the rest of the MHA team, and the author by having an impulsive streak and a sense of humor.
What, in your mind, distinguishes this book from other books out there in the same genre?
The thing that is true of this book, and I like to think all my books, is that the women are on par with the men, all the way. They bring their femininity or at least their femaleness to their story. Also, these are women powerful not because they are tough or nasty, but because they are so strong of heart. I think that equality in the workplace shifts the dynamic for the strong hero and stands out for that reason.

Do you think there's a common trait or a je ne sais quoi that your heroes must have?
My heroes all have one thing in common, they are complete. But they can only see that completeness, that vision of their own incredible nature, through the eyes of another. Through the eyes of love. That is how they know what is their best selves; it's already there, they just can't see it.

Did any scene have you crying or laughing (or blushing) while writing it?
How am I supposed to pick one? I'm actually a very emotionally involved writer. I giggle a lot. Sometimes when something turns out particularly well, sometimes when I'm being particularly evil to one of my characters. I don't blush easily, but I am the romantic sap of the family and am always the first to tear up, especially at the happy endings.
But these two, I had so much fun with Denise and Vern, even when she was doing something as mundane as fixing an old helicopter he'd inherited and tried to fix.
By the time everything had stabilized and warmed up, Denise had clambered into the copilot's seat. She pulled out the log and began making notes about her inspection.

"What did you do?" Vern asked her.

"The timing was off. Way off. There's a new rule for as long as we're in a relationship together."

"I never thought rules were a good way to go." His parents always simply worked things out as they came up. It had worked for them and he didn't want to start burdening down this relationship with—

"This rule is a good one. Trust me when I say our future depends on it. Nonnegotiable."

He clamped down on his tongue, not wanting to snap at her.

"You are hereby forbidden, under any circumstances, to try to fix a helicopter engine, for as long as we're together. That probably goes for a car engine as well, but we'll have to see. Understood? Or else I'm out of here."
If your book was optioned for a movie, what scene would you use for the audition of the main characters?
It would always be that moment of first meeting between the hero and heroine. Even if they've known each other a while, there's always "that moment." It needs to feel electric. Not necessary all positive and happy, but truly electric. If their chemistry isn't electric, there's no way for them to carry off the romance that binds the center of the story together.
Vern finished filling out his log as if everything was absolutely normal before climbing down from his seat.

"You do know, Vern, busting a bird when you've had it less than two days really puts you on my bad list." Denise jerked out a wrench to loosen the blown hose, but in her nervousness, she scattered several other tools as she did so. She gathered them back up as quickly as she could. How had she even spoken that way to a pilot?

Vern didn't sound the least bit put out by her tone. "The few, the proud, the helitack firefighter pilots of MHA. We're all in the crapper with you, Wrench. How are we supposed to fly to fire without actually using your helicopters? That's the puzzle, isn't it?"

She shifted her scowl from the engine and aimed it down at him.

Vern leaned with his back against the pilot's door of the helicopter, staring off into the distance as if completely unconcerned about the midair breakdown and oblivious to her conflicted emotions.

It was her fault that the pilot had been placed in danger.

And Vern was teasing her about it. He was tall enough that the top of his head was almost close enough for her to swing down and rap it sharply with the wrench in her hand, which might cheer her up a bit.
What do you want people to take away from reading this book?
There are many reasons I write beyond simple entertainment. To highlight the amazing world of wildland heli-aviation firefighting is just a small piece of that. A bigger piece is to show how truly incredible women can be. But ultimately? Every single title I write has one goal: To champion the human spirit. If my readers can take away even the smallest bit of hope—for themselves, for others around them, for the world at large—then I will have truly achieved what I set out to do.

What are you currently working on? What other releases do you have planned for 2015?
2015 is my busiest year yet. March saw the release of the latest Night Stalkers, Bring On the Dusk. I also launched a new sub-series within the Night Stalkers with Target of the Heart (with a sequel planned for this fall). In addition to Hot Point, the Firehawks series has seen two more smokejumpers short novels this spring. And in December, the year will finish out with the launch of a new series, Target Engaged, starring the first woman of Delta Force. I also publish a free, original short story on my website on the 14th of every month. A very fun year!

Thanks for blogging at HJ!
Giveaway:

Print copy of Hot Point (Firehawks)
To enter Giveaway: Please complete the Rafflecopter form and Post a comment to this Q:

I love moments of self-realization. That moment when we look in the mirror and recognize ourselves only too well. I'll share Denise's (In the excerpt section below)…then I'd love to hear one of yours! What was your moment?
My realization? I'm creative. But I'd been told my whole life growing up that I wasn't. I've designed and built houses and theater sets, re-engineered corporate departments, and had written almost a dozen books before my wife pointed at the bookshelf and said, "Go stare at that next time you think you aren't creative."
Excerpt from Hot Point:
Setup: Vern and Denise have had a terrible time finding any privacy because of a bad wildfire. Their few moments alone were not filled with their first sexual intimacy, but rather with passing out from exhaustion. He has just flown her, aboard his firefighting helicopter, to an idyllic, isolated, and private lake deep in the Oregon wilderness.
Vern hadn't been prepared for the response. They'd both been so eager to get their hands on each other; he'd expected anything other than what happened.

Denise sat back ever so slowly, pulling away from him until they sat once again in their separate seats of the Firehawk with the vast canyon of the radio console between them.

Was she upset because he hadn't asked her? He'd wanted to surprise her. It was a beautiful lake, one of his favorite spots. Trees ringed almost the whole thing right to the edge of the water. Even this late in the year, the water would be sun-warmed rather than glacier-fed.

"Seriously?" She faced him.

He tried to read her tone, her face, her body language, anything, but he couldn't. She sounded disbelieving, as if he was lying about it. He nodded. "Seriously."

She turned to look out the windscreen. After a long moment, she leaned slightly forward and then slammed herself back against the padding. She repeated it again and again.

After the fourth time, he reached out a hand to touch her arm and she went immediately still.

"You can't want to be with me." Her voice was even flatter than the silent lake on the still day.

"What makes you say that, Wrench?" He wanted to be with her so much that his body ached with it, and not only his loins. His fingers wanted to brush her cheek. His arm whimpered with a need to encircle her waist and tug her tight against his chest. He longed to taste—

"Because there is no way you want to be with someone as stupid as me."

He burst out laughing, couldn't stop it. He laughed right in her face.

"Yeah." She smiled wanly. "Dumb as a thumb, I know."

"Stupid? How can a woman as smart as you even think something like that?"

She grimaced, then shrugged. "You have no idea. About the time you were planning this nefarious kidnapping so that you could have your evil way with me—"

"That wasn't quite—" He tried to backpedal.

"Which believe me, I want to be a party to."

That stopped his sputtering attempt to build an apology and left him totally adrift.

"At that same time, I was busy convincing myself that you didn't really want me because otherwise you would have… I don't know. Something."

"Made love to you when we were both too tired to remember it afterward?"

This time a smile helped him read her expression. "Yeah, something like that. So, you want your evil way with me?"

"Oh my God, yes!" Vern couldn't believe they were having this conversation. They were sitting a foot apart, separated by fifty thousand dollars of electronics, talking about how much they wanted each other.

"Oh."

"Oh? That's it? Just 'oh.'"

She nodded, hesitated, then nodded again. Without looking at him again, she slipped out the door on her side of the helicopter. Too dumbfounded to move, he watched her circling around the nose of the Firehawk, coming around to his side.

But she didn't.

She stopped right in front of his position and stared at him for a long moment through the windscreen. Then, ever so slowly, she turned her back on him until she was facing the lake. She may have smiled the moment before she fully turned her back on him.

There, in full view, Denise Conroy began to undress. Boots, vest, pants, bra, underwear. In moments, they were folded and piled neatly on the hard stone that made up this part of the lakeshore.

The sun was off to their right, low in the west. It shone off her mane of hair and her skin as if sunlight had been created for no other purpose. The tan on her face wasn't from living and working outdoors; its gentle golden-butter tone covered her from head to toe.

With an easy motion, she reached over her shoulder and swept her hair forward. Finally seeing her full shape for the first time was a revelation that made him wish that his mother's art lessons had found a more adept student. Denise's shoulders had the strength of her vocation; her waist, hips, and legs had been custom designed for Eve to help her launch the race of humankind—pure woman.

She again twisted her hair into a thick French braid, bent down—which was an astonishing sight in itself—and fetched a clip from a jeans pocket, and tossed her hair once more over her back.

"So, are you just going to sit there?" She didn't even bother to turn as she asked, her voice clear in the perfect silence. Then she walked away from him toward the water.

His paralysis broke the moment she reached the water's edge.

He jerked sideways to get out of the chopper and was brutally slammed back into place by the harness he had yet to release.
Excerpts. © Reprinted by permission. All rights reserved.

Book Info:
THESE AIRBORNE HEROES BATTLE MORE THAN FLAMES
The elite firefighters of Mount Hood Aviation fly into places even the CIA can't penetrate.
FROM WILDFIRE TO GUNFIRE
Master mechanic Denise Conroy-with a reputation for being as steel-clad as the aircraft she keeps aloft-shuns useless flyboys who don't know one end of a wrench from the other.
Firehawk pilot Vern Taylor-known for unstoppable charm and a complete lack of mechanical skills-proves his talent for out-of-the-box thinking with every flight. He's a survivor and a natural-born heli-aviation firefighter.
When Denise and Vern crash together in the Central American jungle with wildfire on one side and a full-fledged military coup on the other, their newly forged partnership is tested to the max. They have each other, but not even their formidable skills combined can protect Denise and Vern from the conflagration sweeping the jungle…and their hearts.
The third in M.L Buchman's firefighter romantic suspense series featuring a team of daredevil smokejumpers who fight more than fires. The elite fire experts of Mount Hood Aviation fly into places even the CIA can't penetrate.
Firehawks Series:
Pure Heat (Book 1)
Full Blaze (Book 2)
Hot Point (Book 3)


Meet the Author:

M. L. Buchman has over 35 novels and an ever-expanding flock of short stories in print. In addition to romantic suspense, he also writes contemporaries, thrillers, and fantasy and science fiction.
In among his career as a corporate project manager he has: rebuilt and single-handed a fifty-foot sailboat, both flown and jumped out of airplanes, designed and built two houses, and bicycled solo around the world.
He is now a full-time writer, living on the Oregon Coast with his beloved wife. He is constantly amazed at what you can do with a degree in Geophysics. You may keep up with his writing at
Social Networking Links
Website: http://www.matthewlieberbuchman.com/
Goodreads: https://www.goodreads.com/M_L_Buchman
Facebook: https://www.facebook.com/mlbuchman
Twitter: https://twitter.com/mlbuchman
Youtube: https://www.youtube.com/user/mlbuchman