Today it is my pleasure to Welcome author
Kelly Jamieson
to HJ!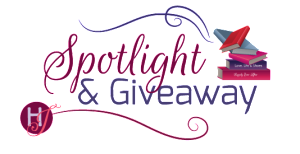 Hi Kelly Jamieson and welcome to HJ! We're so excited to chat with you about your new release, Hot Shot!
Please summarize the book for the readers here: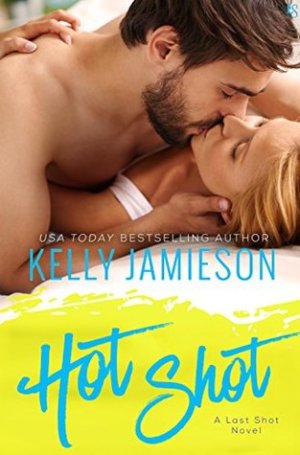 Hot Shot is Book 2 in my Last Shot series, which revolves around Conquistadors, a tequila bar in San Diego owned by three former Navy SEALs. This is Marco's story and it's a sort of enemies to lovers story. Marco and Carrie don't like each other very much but they have to hang out together because their best friends are a couple now. Marco's remote, broody exterior is because he knows anyone he cares about will leave. Carrie's a sophisticated, sexy model who's got insecurities of her own. When they let down their guards and give in to the sparks between them, they realize they have much in common…but Carrie's moving to Europe for nine months to fulfil her dream, which means like everyone else, she's going to leave…

Please share the opening lines of this book:
"Okay, why did you make me come to the bar at the ass crack of dawn on a Saturday morning?" Carrie demanded of Marco.
The handsome Latino man scowled, sitting on a tall stool at the bar at Conquistadors Tequila Bar. The bar he owned, which was closed and empty at this hour. He wore a pair of well-worn jeans that sat low on his hips and a blue plaid shirt with the sleeves rolled up, and a cup of coffee sat near his elbow. "It's a secret."
Please share a few Fun facts about this book…
Tequila!
There's a fun scene where the gang goes to a trampoline park.
We get to attend a wedding!
Please tell us a little about the characters in your book. As you wrote your protagonist was there anything about them that surprised you?
Marco is a protective, loyal, driven warrior. Of the three SEALs, he's the one who looks after everything. Beck is the bartender who charms the clients, Cade is the businessman who crunches the numbers but Marco makes sure everyone and everything is running smoothly.
Carrie's never really gotten over the feeling of being an outcast, the tall, skinny nerd other kids made fun of, even though she's had a fairly successful modeling career. Now people compliment her looks, but she's tired of that. She wants to accomplish something more in life than just look pretty…she's just not sure what that is.
The ending of the story actually surprised me because all along we know Carrie is leaving and we know how important it is to her to go to Spain. Carrie's growth and decisions about her life and love came about as I wrote the end of the story – I feel like she's the one who made the decisions, not me!
If your book was optioned for a movie, what scene would you use for the audition of the main characters and why?
I think the scene in the trampoline park is fun. Carrie and Hayden are not athletic, but the guys are wild and reckless and competitive.
"Let's go jump off those blocks," Beck said, tossing his ball aside.
As they climbed up, Hayden saw them and let out a screech. "No! Don't jump off there!"
"It's fine, babe," Beck called to her, then he leaped into the air and flipped, landing on his back. He bounced into the air with a grin.
Beck had done it, so Marco had to try. How hard could it be?
Okay, maybe a little hard. He didn't quite get his feet under him and landed on his ass, the springy net propelling him up and forward. He landed on his face. It only stung a little.
"Oh my God!" Carrie and Hayden both cried at the same time. They bounced over beside him.
"Are you okay?" Carrie asked, a look of genuine concern forming a notch between her eyebrows.
Marco picked himself up and rubbed his nose. "It hurts a little, but it's not too bad."
Carrie got a funny look on her face. Then she blurted, "That's what she said."
He stared at her then burst out laughing. Hayden fell to her knees chortling. "Oh my God, Carrie. I can't believe you said that."
"Couldn't resist." Her blue eyes sparkled as she looked at Marco. "You're crazy, hot shot."
"You need to go higher, man," Beck instructed him with an evil grin. "Tuck your knees up."
Now Cade was attempting it as well. The three of them kept jumping higher and higher, the girls watching anxiously as they bounced around tamely. It was kind of cute.
When Marco nailed a flip, he thrust his arms in the air triumphantly. "Booyah!"
He watched Carrie bounce off her fine ass, twist in the air, and land facing the other way. "Nice job, Supermodel."
She rolled her eyes, then smiled. He couldn't help but notice the way her breasts jiggled with every bounce. He swallowed.
What do you want people to take away from reading this book?
No matter what the façade that people display to the world, no matter how glamorous, no matter how tough and strong someone seems…we all have insecurities and fears that hold us back from being the best person we can be.
What are you currently working on? What other releases do you have planned for 2017?
Right now I'm working on a new standalone which I won't say too much about until I get further into it. ☺
I have another release coming up in July! Cross Check is Bayard Hockey Book 2. This is my college hockey series, featuring younger characters who are growing up, coming of age, figuring out life and love (and hockey!). And then in October, Slap Shot will be out! This is part of my Aces Hockey series and the hero of this book is Max Hall, whose story many readers have been asking about!

Thanks for blogging at HJ!
Giveaway:

Ebook: HOT SHOT (A Last Shot Novel) by Kelly Jamieson. *Gifted via Amazon*
To enter Giveaway: Please complete the Rafflecopter form and Post a comment to this Q:

Tequila shots – yay or nay?
Excerpt from Hot Shot:
"We needed to do this when Beck's not around."
This was about Beck?
Carrie frowned at the mention of Marco's friend and business partner, who was now engaged to her best friend, Hayden. Hayden and Beck had met here at Conquistadors the night Carrie and Hayden had come to a tequila-tasting event. That had also been the night Carrie'd met Marco. Unfortunately. The man was so annoying. "Secret." She pursed her lips. "Do you plan to enlighten me?"
He paused, his eyes moving over her face.
What? Did she have something gross hanging out of her nose? She resisted the urge to lift a hand and check.
"Of course," he finally said, gesturing to the stool next to him. "Have a seat."
"How long is this going to take?"
His jaw tightened.
She climbed onto the stool with a huff and set her purse on the bar. "You know, there's this thing called email. Or a phone, which you can use to text or call. If you wanted to tell me about something, all of those communication methods are quick and private, and I could have gotten another hour of sleep."
Marco sighed. "Would you stop being such a pain in the ass? We're trying to do something nice here."
Carrie clenched her teeth. "Pain in the ass? Really? Well, you can just kiss my ass."
"It would be my pleasure, belleza, as you have a very fine ass." He gave her a brief wink along with that smile that popped cute dimples into his cheeks. Ugh.
"You've never seen my ass. And you never will."
"I've never seen your naked ass," he corrected. "I have seen you wearing tight jeans, however. And I did see a picture of it—in a tiny bikini bottom—and I maintain my claim that it is sweet."
Oh yeah. That would be one of the ads she'd done for OC Swimsuits. Carrie repressed a growl of frustration. "Oh my God. I can't believe we're talking about my ass."
"You're the one who invited me to kiss it, Supermodel."
"I'm not a supermodel," she muttered.
"Would you like a cup of coffee?"
She'd kill for caffeine. Her teeth ground even more. "Sure. Thanks," she said grudgingly.
He slid off the stool and strolled around behind the bar, his stride long legged and confident, his shoulders broad, hips narrow. She couldn't stop her gaze from dropping to his ass, which was . . . she closed her eyes. No. She was not checking out his ass.
He reached for a mug under the bar, and the muscles and tendons in his lean forearm flexed as he poured from the pot of coffee. He pushed it across the bar toward her. "Cream? Milk? Sugar?"
"A little milk, please."
He surprised her by opening a fridge and removing a carton, rather than giving her a little plastic container. He did a quick pour. "White enough?"
"Yes." It was perfect. She picked up the spoon he laid beside the mug and gave it a stir. "Thank you."
"You're welcome." He returned to the stool next to her, sitting with one foot on a rung, knee bent, the other foot on the floor in a relaxed, masculine pose. "Now . . . the reason I asked you to come here is to see if you'll help plan an engagement party for Hayden and Beck."
Carrie blinked at him. "An engagement party?"
"Yes." He reached out and swiveled a laptop computer on the polished wood bar. "I found this site called The Knot. They tell you everything about weddings and engagements."
"That's where you got the idea to host an engagement party for Hayden and Beck?"
"Yeah. See, it says here usually engagement parties are hosted by the bride's parents. But Hayden's parents are gone, and I don't think her Aunt Gina and Uncle Colin are up to it, since Gina had her fall. Apparently she still isn't as mobile as she used to be."
Carrie's heart thawed minutely. "True."
"The groom's parents could also do it, but . . . well, Beck and his folks aren't exactly close."
She nodded, sadly aware of that fact too.
"So I thought their closest friends should do it. Namely, us."
She sensed the distaste in his tone of voice. Too bad we hate each other.
Okay that wasn't strictly true. Marco annoyed her. He more often than not wore a brooding scowl, although he managed to turn on the charm around customers in the bar. He clearly regarded her as an airheaded blond bimbo, flirting with her but also mansplaining things to her that made her grit her teeth. Lately he'd seemed even moodier than usual.
Plan a party with him? God, she'd rather pose naked for a billboard on the 405.
But Hayden was her best friend. And Beck made Hayden happy. And dammit, it was kind of cute how Marco had looked up this wedding website, and it was actually sort of thoughtful that he wanted to plan a party to help their friends celebrate their engagement.
Excerpt. © Reprinted by permission. All rights reserved.

Book Info:
A former Navy SEAL and current bad boy bar owner learns to trust a free spirit in this steamy novel of unexpected romance from the bestselling author of Body Shot and the Heller Brothers series.
Marco Solis knows that if he gets too close to people they disappear. His parents were deported back to Mexico when he was fourteen, his fiancée married someone else while he was in the military, and now his business partner's spending more time with his girl than with Marco. For better or worse, that's how Marco meets Carrie Garner. She's legitimately model-hot. She's also a nut—a wild, artsy, unapproachable nut. So why is Marco so interested in cracking her shell?
Although Carrie Garner is a natural in front of the camera, her dream is to make it as a photographer. Soon she'll be heading to Spain for design school, and she'll miss her best friend, Hayden, like crazy. She'll even miss Hayden's boyfriend, Beck—but she won't miss Beck's partner, Marco. Bossy, brooding, and annoyingly sexy, Marco really pushes her buttons, though he obviously wouldn't mind pushing her buttons in an up-against-the-wall, hard-and-fast kind of way. The craziest part is, if Carrie lets him do that, well . . . she may never want to leave.


Meet the Author:
Kelly Jamieson is a USA Today best-selling author of over forty romance novels and novellas. Her writing has been described as "emotionally complex", "sweet and satisfying" and "blisteringly sexy". She likes coffee (black), wine (mostly white), shoes (high) and watching hockey!
Where you can find Kelly: Website | Twitter | Facebook | Goodreads | Pinterest |Instagram | Sign up for her newsletter