Today it is my pleasure to welcome author 

Emma Mars

to HJ!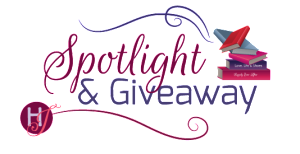 Hi Emma, Welcome to HJ!
What would you say is your motto or maxim as a writer?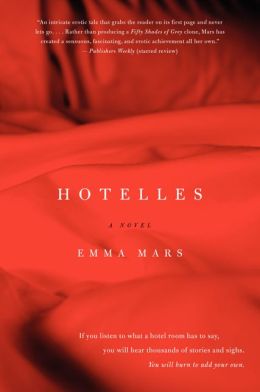 Never write twice the same story, always expolre the same themes.
If you were stranded on a deserted island…
I would never get bored, I think, because I'd always find something to study or to write about. Even my own fears or my own decay. The only thing I would need would be a solar powered PC. Of course, I would have to learn how to survive there, but even that could be a fascinating subject to explore.
Let's talk about your newest release: Hotelles
If you had to summarize the book for the readers here…
This is a romance, an erotica and a family saga at the same time. The challenge here, for me, was to mix all that up in a sole story, where the erotic scenes would mesh into a well crafted and interesting plot. The story had to be interesting on its own and not just a device for the erotic scenes.
Annabelle, my central character, is an aspiring journalist whose mother needs expensive medical care—so Annabelle becomes Elle, a paid escort for one of Paris's most exclusive agencies. When she meets high-flying businessman David Barlet and he proposes marriage, Elle thinks her problems are over, but they're just beginning. David's brother, Louie, is one of Elle's past clients, and he's not above blackmailing her. Meanwhile, someone is sending Elle anonymous erotic notes.
Please tell us about the characters in your book
Everything begins and ends with Elle, my main female character, stuck despite herself, in the middle of an intricate family drama. She's an escort, but her sensuality has not really bloomed yet. So, in a way, the blackmail she'll have to endure will be the best way for her to become the sensuous woman that she deeply wants to be.
The two Barlet brothers, David and Louie, are a kind of biblical pair, each one playing alternatively the role of Abel or Cain.
As you wrote your protagonist was there anything about them that surprised you?
They always surprise me ! I surely did invent them, but when the plot is on, they acquire some kind of reality that always exceed what I originally planned for them. They are alive, as Frankenstein would have said of his creature.
What scene did you most enjoy writing? Why? 
Unlike most of my dear colleagues novelists, I love to write erotic scenes ! I really live them while writing. It is hard for me to pick on particular fragment, but I would say this one :
As my mouth encircled him, his hips thrust forward, begging for more, harder, faster. But with each pitch of his pelvis, I withdrew, abandoning his sex for a second. I wanted to draw out his suffering and heighten his desire. I let the interludes grow longer and longer until I could fit in a few words:
"What do you consider forbidden?"
Thrusting him all the way into my mouth. Surprised how pleasurable it was for me.
"Possessing your brother's wife?"
Rolling my tongue over his swollen gland. It was on the verge of exploding, on the verge of unleashing its white tide, of invading me. The odor of my sex emerging now.
What scene was the hardest to write? Why?
Most writers would answer like me, I guess : ending is always tricky, because you want to leave a final good impression, resolve the story and maybe open the last sentence to some other dimension. To do all this in a few pages is really challenging and you may write it again and again, and never be satisfied. When you write a novel, it's always a dreadful trauma to leave your characters behind, and live your life again as if they never existed.
Who would you cast in the role of your characters if your book were optioned for a movie?
This question is a trap, because each reader should be free to imagine its own cast. So I would not speak for them, but just for my very own part. My Annabelle would be a canadian actress, Caroline Dhavernas, that you can currently watch on NBC's Hannibal, even though she's older than Elle, shorter, and blue eyed rather than green eyed. My perfect Louie would certainly be Christian Bale. And Matt Damon would make a convincing David. But all that is a dream, for the time being !
If you could have given your characters one piece of advice before the opening pages of the book, what would it be and why?
Don't trust what you hear, see, or read. Only trust what your skin and guts are feeling.
What are you currently working on? What other releases do you have planned for 2014?
I'm working on an historical drama, set during WWII, mostly taking place in Poland. Less fun than Hotelles, but also very thrilling, I hope. My other releases in the US this year are the two following volumes of the Hotelles trilogy.
Where can readers get in touch with you?
I can be reached on my facebook page, and soon on my official website, www.emmamars.com
GIVEAWAY:

A print copy of HOTELLES
To enter Giveaway: Please complete the Rafflecopter form and post a comment to this Q:

What is your favorite erotica so far ? Why ? And have you ever read a french writer in that genre ?
Excerpt:
These are the first lines, remarkably translated in english by Alexis Pernsteiner :
I have never belonged to that category of women who see all hotel rooms as identical, all one and the same, each an anonymous space without any character or personality. A kind of cold tunnel with a uniform interior, offering standardized comfort for the night. Those women have probably only slept in them on exhausting layovers between trains or planes. To get a taste of a hotel room's unique character, you have to experience it during the day, when the rest of the building is empty, or almost empty. You have to take the time to feel it, to let your senses come alive, one by one, if you want to uncover the stories of its former guests, their laughter and tears, love and ecstasy. These past months, I've learned that there is a direct link between what we give a hotel and what we get from it. If you let yourself sink into sleep, boredom, or melancholy, you will only receive a reflection of your own sadness and futility. And you will leave as you came, regrettably unchanged.
But if you take the time to listen to what a hotel room has to say, you will hear thousands of stories, anecdotes, and sighs. You will burn to add your own. The most curious among us sometimes find themselves possessed by previous guests and their motivations. A scent of perfume hanging to the curtains or above the bed. A small stain that has survived the cleaning crew. A residue on the mirror tracing a shadow or a silhouette. These details affect you, infuse you, invite you to live your own story.