Today it is my pleasure to Welcome author
Lauren Layne
to HJ!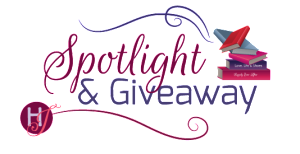 Hi Lauren and welcome to HJ! We're so excited to chat with you about your new release, I Knew You Were Trouble!
Please summarize the book for the readers here: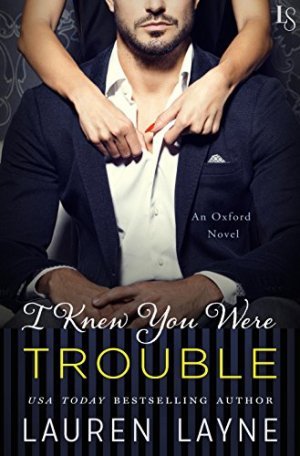 I Knew You Were Trouble is enemies-to-lovers in the truest sense of the word—when the story kicks off, these two truly do not like each other. The catch? I wrote the entire evolution of how they got that way, starting with a rocky meet-cute followed by some epically bad timing. One of my favorite parts about this story is the pangs in those "prologue" parts where you see they were SO CLOSE to discovering how right they were together, only to have stubborn pride kick in.

Please share the opening lines of this book:
One thing nobody had warned Taylor Carr to be prepared for on her first day on a new job at the country's top-selling men's magazine?
The eye candy.
As in lots and lots of the hottest guys she'd ever seen, each one better-dressed and more charming than the last.
Please share a few Fun facts about this book…
This book more than any of my others didn't come alive until the revision-process. The entire first third was completely re-imagined from the early draft.
I actually wrote parts of this book back in 2012 – the story has been with me for a lonnnnng time, quietly brewing in the background, demanding to be shared.
Because I conceived of this book before I ever had the idea for Stiletto/Oxford, I originally had the heroine working at a different (fictional) men's magazine. After I wrote Oxford, I thought I'd have to give up this story, because it didn't make sense to have one author have two men's magazine series, and then I had the rather obvious epiphany that I could move it over to Oxford
Please tell us a little about the characters in your book. As you wrote your protagonist was there anything about them that surprised you?
Oh, everything. These characters were a constant surprise! For starters, I had no idea that the hero was an author of fiction novels until I got to that particular chapter. He held out on me when I was doing his character sketches! And this heroine's one of my trickier because she's so prickly! I've found that readers don't warm to reserved, ambitious heroines quite as well, but they're my favorite to write. Taylor Carr is both bad-ass confident and devastatingly vulnerable, and finding that balance was a challenge with every chapter!

If your book was optioned for a movie, what scene would you use for the audition of the main characters and why?
The hero's a part-time bartender, part-time journalist, and his journalist coworkers often benefit from his drink making skills! I love this early look into Taylor/Nick's relationship – it comepletley sums up their angatonistic awareness of the other person:
Taylor paused in the process of trying to slink past the break room. If it had been anyone else, she might have been able to get away with pretending not to hear, but Brit would know better.
She backtracked until she stood in front of the break room.
There were a handful of people sitting in chairs or leaning on the counter, including the one person who'd made her avoid the room in the first place.
Taylor carefully avoided the sardonic gaze of Nick Ballantine, instead choosing to focus on the friendly faces of Brit and Penelope Pope, a tiny brunette and one-half of Oxford's sportswriting duo.
"Taylor, you've got to try this," Penelope said, sipping out of a cocktail glass nearly as large as her face. "Nick says it's a Brandy Crusta, but I'm going to rename it magic."
"Yes, let Nick make you something," Brit said, waving in Nick's direction as she sipped a clear beverage garnished with a wedge of lime. "He's got this crazy skill for knowing exactly what drink each person will love."
"By God, give the man a Nobel Prize," Taylor muttered under her breath.
Nick, however, apparently heard her, because he narrowed his eyes, even as he used his foot to kick a chair out from under the table.
"Sit," he ordered, gesturing with his chin.
Taylor glanced over her shoulder. "Did someone bring their dog into the office again?"
In response, Nick reached out and put a heavy hand on her shoulder, literally shoving her into the seat.
He grinned as she glared. "Now, what can I get for you, Carr?"
What do you want people to take away from reading this book?
That sometimes hard-earned love stories make the HEA all the more worth it.

What are you currently working on? What other releases do you have planned for 2017?
I'm writing my first ever Christmas story (and yes, writing a holiday-story in the spring/summer is tricky!) It's called An Ex for Christmas, and it's a best-friends-to-lovers story about a quirkily superstitious heroine who tracks down all of her ex-boyfriends over the holidays after learning from a fortune teller that she's already met her one true love.

Thanks for blogging at HJ!
Giveaway:

Ebook: I KNEW YOU WERE TROUBLE (An Oxford Novel) by Lauren Layne. *Gifted via Amazon*
To enter Giveaway: Please complete the Rafflecopter form and Post a comment to this Q:

What's your favorite enemies-to-lover movie/book? That story where the characters truly think they hate each other, only to learn they were oh-so-wrong ….
Excerpt from I Knew You Were Trouble:
Taylor froze, her eyes refusing to accept what she was seeing. The plaque outside the door had indicated that it was the office of Lincoln Mathis, the lead editor of the magazine's women/relationships/sex section.
But the man sitting behind the desk? Not Lincoln Mathis.
Nick Ballantine glanced up and blinked in surprise when he saw Taylor. He sat back in his chair and gave a slight smile. "Taylor."
She wanted desperately to turn on her heel, but she forced her stilettos to stay put. "Nick."
Her voice was even and a little cool—not at all betraying the fact that she'd been actively avoiding him for the past month, and they both knew it.
Still, she couldn't stop herself from giving him a quick once-over. He looked . . . different.
And it wasn't just the suit and tie, although that was a first. There was a tension to his face that hadn't been there before, a vague sadness in his eyes.
"What are you doing here?"
He spread his arms to the sides. "This is my gig for the next month or so."
"What, being a less good-looking stand-in for Lincoln?"
He barked out a short laugh. "He's on leave for a month or so. You need him?"
She irritably tapped her fingers against the folder she was holding. "One of my advertisers is big into family values. They like to know what the racier articles in a particular issue are going to be before committing to ad space."
"Well, then, guess I'm your guy."
"I don't think so."
Excerpt. © Reprinted by permission. All rights reserved.


Book Info:
Taylor Carr has it all—a sleek job in advertising, a stunning Manhattan apartment, and the perfect man to share it with: Bradley Calloway. Even after Bradley dumps her for a co-worker on move-in day, Taylor isn't worried. She'll get her man eventually. In the meantime, she needs a new roommate. Enter Nick Ballantine, career bartender, freelance writer—and longtime pain in Taylor's ass. Sexy in a permanent five-o'clock-shadow kind of way, Nick knows how to push Taylor's buttons, as if he could see right through to the real her.
Nick's always trying to fix people, and nobody could use a good fixing more than Taylor. Sure, she's gorgeous, with mesmerizing silver eyes, but it's her vulnerability that kills him. Now that they're shacking up together, the chemistry is out of control. Soon they're putting every part of their two-bedroom apartment to good use. Then Taylor's ex comes crawling back to her, and Nick figures she'll jump at the chance to go back to her old life—unless he fights for the best thing that ever happened to him.
Buy link: http://www.penguinrandomhouse.com/books/550761/i-knew-you-were-trouble-by-lauren-layne/9780399178726/
Book Links:

Meet the Author: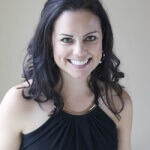 Lauren Layne is the New York Times bestselling author of romantic comedies.
A former e-commerce and web marketing manager from Seattle, Lauren relocated to New York City in 2011 to pursue a full-time writing career.
She lives in midtown Manhattan with her high-school sweetheart, where she writes smart romantic comedies with just enough sexy-times to make your mother blush. In LL's ideal world, every stiletto-wearing, Kate Spade wielding woman would carry a Kindle stocked with Lauren Layne books.
Website | Facebook | Twitter | Instagram | GoodReads |