Today it is my pleasure to Welcome romance author
Erika Kelly
to HJ!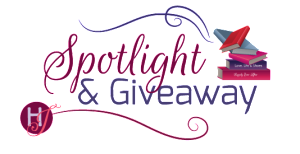 Hi Erika and welcome to HJ! We're so excited to chat with you about your new release, I WANT YOU TO WANT ME!

Thanks so much for hosting me today!

Tell us about the book with this fun little challenge using the title of the book: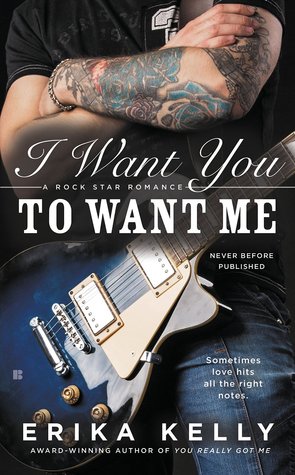 Intensely romantic
Wuv story
You will love
To read, about a
Woman raised in foster care, who overheard a social worker say that kids like her weren't capable of forming attachments or fully experiencing love and a
Man whose dad, a has-been jazz prodigy, cuts him down in the press at every opportunity.
Please share the opening lines of this book:
"You're gonna give a girl a complex."

Derek Valencia looked up from his phone to take in the woman coming out of his hotel bathroom. Licking her glossy lips, she cupped her big tits and leaned forward, giving him a view of lush cleavage. His pulse quickened, and he got hard.
Please tell us a little about the characters in your book.
Derek's an intense, passionate, natural-born leader. Where his bandmates want to enjoy the rock star lifestyle, he craves recognition for his talent. It's because his dad, a former legend in the jazz world, always shut him out and demeaned him. He's not a manwhore, but he doesn't do long-term relationships. He's just had a lifetime of rejection, and he's not down for any more.
Raised in foster care, Violet's had to make her own way in the world. And she's done a remarkable job. Without an education, role model, or skills, she builds a business minding recovering CEOs. She's strong, real, and steady. She also wants nothing whatsoever to do with rockers. Happiness to her is owning the farm she's leasing and developing her wildflowers into products like tea, soap, potpourri, and stationery. She wants safety–and Derek's the last man to give it to her. Or so she assumes.
Please share a few Fun facts about this book…
I got the idea for Violet's profession from an article in the New York Times about minders. It sat on my desk for years, and then when I started thinking about a woman for Derek, I remembered it. It seemed pretty perfect to have the record label assign Derek a babysitter since he so badly wants to be taken seriously in the music industry. Especially with his dad telling anyone who'll listen that this generation of musicians is all about flash and no substance.
What first attracts your Hero to the Heroine and vice versa?
Well, let's be honest, Derek is undeniably hot in a Charlie Hunnam kind of way. He's got an earthy sexuality and intensity that drives women crazy. But beyond that, Violet needs his passion –only someone who loves her so wildly can break through the false beliefs she's built over a lifetime in foster care.
And Derek craves Violet's unconditional love. She sees the real man underneath the bass player swagger and accepts him wholly as he is. He needs her strength and guilelessness in the chaotic and decadent world of the music industry.
The First Kiss…
This isn't exactly a kiss, but it's their first moment of physical intimacy. And it comes pretty darn close.
Just as he started to step away from her, he caught movement in his peripheral vision. He recognized the reporter's red flannel shirt. Derek set his hands on her waist, holding her in place.

Violet took in a sharp breath. "You have to stop…possessing me like this. It makes me uncomfortable."

"Good uncomfortable or bad uncomfortable?" He didn't need an answer. He could see it. The heat burning in her eyes mirrored the lust raging through him. He lowered his mouth to hers.
When she flinched, when he saw her expression turn angry, he said, "There's a reporter over there. Can I please kiss you? Just for the shot?"

"I don't kiss clients." But her gaze lowered to his mouth, and her expression turned outright hungry.

"You've never wanted to kiss a client before."

"It's one of my rules. No kissing clients."

"Tonight, just this once…break a rule. For me."

"Easy for you to say. You have no rules."

"I don't need rules. Neither do you. Kiss me."

"No. It's unprofessional." Her cheeks flushed pink, her breathing turned shallow, and her breasts quivered.

"Violet, please? Please f**ing kiss me."

"Derek," she breathed. "Don't do this."

He set his hands on her waist, lowered his mouth to her ear. "Can I do this?"

"I guess so."

"And this?" He licked the shell of her ear.

Her hands fisted in his shirt and her body shuddered. "You jerk." But he could hear her laughter.

"Is this unprofessional?" His hands skimmed up her ribcage, his thumbs brushing the undersides of her breasts.

"Yes, you ass. It's completely unprofessional." But she'd tipped her head to his shoulder and he could feel her body shake with laughter.
If your book was optioned for a movie, what scene would you use for the audition of the main characters and why?
When both of their worst fears collide in a spectacular moment of humiliation, Derek shuts down and ignores Violet's pleas to try and work things out. She goes to visit him in his hotel room, only to discover him surrounded by three groupies. This scene is devastating, and the actors would have to dig deep to convey the complex array of conflicting emotions these two are experiencing .
Numbness seeped in, leaving her with a dull sense of emptiness.

He'd done it. He'd moved on. She was just another notch on the neck of his guitar.

All three of the women spoke over each other, vying for his attention. He laughed, turned on that charm and cockiness. He was gone. He'd left her completely.

"You wanna mess around here first or you wanna meet up with everybody?" one of them asked.

"And miss the celebration?" Derek said, all full of energy and joviality. "I waited a long time to go gold. We're gonna party first. "

"Then let's do this." And the women headed out of the bedroom, one of them holding his hand.

He was going to walk out on her, leave her alone in his hotel room.

"Derek." Screw him.

He snapped around at her tone.

"I'm hurt, too. I don't have a dad in my life to keep the wound open and fresh, but if I don't always respond the way you want, it's because I'm hurt, too. I gave you more in the six weeks I've known you than I've ever given anyone else. My feelings go deeper, take longer to build, but when they take root, they last. That might not seem like a good thing to someone who wants everything from me all at once, but it's a good thing for someone who actually wants to marry me." She waited, gave him a chance to put his hurt aside, come back to her. To them.
But he stood there stonily.

"Come on." The woman tugged on his arm.

"Yeah, yeah." And then he turned away.

"So I was right after all. I'm no different than all the others." She pushed past him, past the women raiding his mini fridge, and out the door.
If your hero had a sexy-times play list, what song(s) would have to be on it?
Closer by Nine Inch Nails
Sexy MF by Prince
You Shook Me by Led Zeppelin
Electric Relaxation by A Tribe Called Quest
Doin' It by L.L. Cool J
Have Love Will Travel by the Sonics
If you could have given your characters one piece of advice before the opening pages of the book, what – would it be and why?
For Derek, I would tell him to ignore his dad. He's spent too many years wanting something a narcissist is incapable of giving.
And for Violet? I would tell her that when love walks in the door, jump right into its arms. Never let fear hold you back from going after what you want.
What are you currently working on? What other releases do you have planned for 2015?
I'm just finishing up book 3 in the Rock Star Romance series. TAKE ME HOME TONIGHT should hit the shelves April 2016.

Thanks for blogging at HJ!
Giveaway:

1 autographed copy of I WANT YOU TO WANT ME + swag. Open to US only, please.
To enter Giveaway: Please complete the Rafflecopter form and Post a comment to this Q:

Blue Fire is an Alt/Indie band, which is my favorite kind of music. What kind of music do you listen to? I love discovering new bands and songs. Do you have any favorite songs right now that inspire you?
Book Info:
Derek Valencia finally has the success he's worked so hard for. His band is touring its debut album and great reviews are rolling in. But when pictures of him tossing naked groupies off a balcony go viral, it's damage-control time. He's assigned a "babysitter" whose sole job is to keep him out of trouble.
Violet Davis swore she'd never work in the music industry again, but being a minder for a rock star will earn her enough to pay off the mortgage on her wildflower farm. And for a girl brought up in the foster care system, owning her own home means more to her than anything.
Though at first the two bang heads, the rocker and the farm girl soon grow close and realize that they make sweet music together. But can a girl who craves the stability of life on a farm really make it work with a man whose life is spent on the road with his band?
Book Links:

Meet the Author: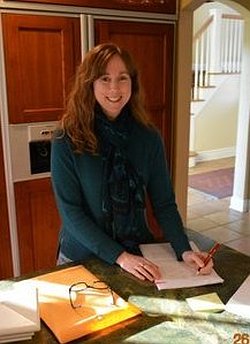 Award-winning author Erika Kelly has been spinning romantic tales all her life–she just didn't know it. Raised on the classics, she didn't discover romantic fiction until later in life. From that moment on, she's been devouring the genre and has found her true voice as an author. Over three decades she's written poems, screenplays, plays, short stories, and all kinds of women's fiction novels. Married to the love of her life and raising four children, she's lived in two countries and seven states, but give her pen and paper, a stack of good books, and a steaming mug of vanilla chai latte and she can make her home anywhere.
Website | Facebook | Twitter |