Today it is my pleasure to Welcome romance author
Alyssa Alexander
to HJ!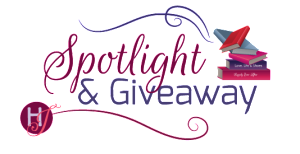 Hi Alyssa and welcome to HJ! We're so excited to chat with you about your new release, In Bed with a Spy!
Thank you so much for having me! It's an absolute pleasure to be here at HJ!
Please summarize the book for the readers here: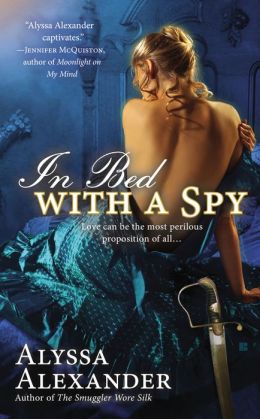 I would describe it as widow meets spy meets assassin, mayhem ensues, love happens, and the bad guy gets his comeuppance.
The real blurb, however, is:
When her husband is killed at Waterloo, Lilias Fairchild takes up his cavalry sword and boldly storms the front, earning herself the nickname Angel of Vengeance. But there is another angel on the battlefield who is just as single-minded, and just as ruthless…

Alistair Whitmore, the Marquess of Angelstone is a British spy. Code name: Angel. Still haunted by a first love felled by assassins, his mission draws him to Waterloo, where he is captivated by a beautiful and mysterious woman fighting amongst the men—a woman who becomes his most intoxicating memory of war.
Two years later, Lilias and Angelstone lock eyes in a crowded ballroom and the memory returns in an exhilarating rush. The history they share, and hide from the world, is as impossible to ignore as the heat of their attraction. But it's that very connection that spells doom for their scandalous affair. When someone from the shadows of their past proves a dire threat to their lives, passion might not be enough to save them.
Please share the opening line of this book:
The woman shouldn't have been in the thick of battle. But she rose out of the acrid smoke, perched high atop a chestnut horse and wearing the blue coat of a light cavalry officer.
The Marquess of Angelstone staggered through rows of trampled corn, shock rippling through him as the woman's sabre flashed.
Is there certain trait or je ne sais quoi that you find all your heroes have? Why do you think that is?
Oh, I pretty much torture all my heroes. I can't seem to help myself! (*Insert evil laugh here.*) I suppose it's because I love to read tortured, dark heroes in all genres. I root for the underdog, and while my heroes aren't underdogs, they do rise above whatever guilt or tragedy is in their past and make something positive of their lives. Plus, there's nothing as absorbing as a book that can me cry and laugh all in the space of a few hours.
Please tell us a little about the characters in your book. As you wrote your protagonist was there anything about them that surprised you?
Angel surprised me, absolutely. When I was in the very, very early stages of plotting the book—actually, while I was still writing THE SMUGGLER WORE SILK, the first book in the series—I interviewed Angel. It was sort of a Freudian, stream of consciousness, "how does this make you feel?" interview. There was a moment when he told me he had a fiancée who had died. I remember looking at the keyboard and thinking, "He has a fiancée? When did that happen??" But apparently it did, and that formed the basis for his character and his motivation in the book!
As for Lilias, I only briefly mention her family background as it's not integral to the plot aside from the fact that she has no close relatives. She is the only daughter of a country squire and upon her father's death, a far-removed cousin inherited the property. She married the son of a neighboring landowner, but when her husband went to war he was disinherited by his father. As a result, she had little income after becoming a widow. Kind of a boring story, actually, which is why the details never made it in the book. Now, her experiences on the march with Wellington—those were the interesting backstory details!
In this current trend where contemporary/modern novels are everywhere you look, what, in your mind, distinguishes historical romance novels being written today?
Hm. That's an interesting question. I think historical romance offers an alternative type of escapism. It can sweep you away to an entirely different time and place where events out of our ordinary world can happen. Highwaymen, pirates, smugglers, spies—not to mention the occasional Highlander in a kilt (Outlander is my latest obsession!)—we don't see those in our everyday world. Or if we do, they're usually scary. But reading about a romantic highwayman between the pages of a historical romance takes me far, far away from my real world. And for historical romances without a suspense element, the extraordinary exists in London ballrooms, the French countryside or a Colonial village because the setting is so different from our own, yet the people and the relationships are the same. Everyone is looking for love.
The First kiss…
Was that ever a fun scene to write! The first kiss is told from Angel's point of view and he believes Lilias is an assassin, so there is an element of danger involved. He's very aware of where Lilias's hands are and that she may have a weapon. But, oh, the attraction! The scene doesn't end with them in bed, however. Without giving away any spoilers, Angel ends up injured and Lilias is abducted. Good times!
What scene was the most difficult for you to write? 
Ah, the difficult bits. In this case, it wasn't so much a scene, but a part of the relationship development. Much of Lilias and Angel's journey to love is intertwined with shared battle experience. But how do two people fall in love because of their battle scars? Especially when those scars remind them of the very past that drives them apart? Believe it or not, I tackled that in a love scene:
Angel began his own exploration. He skimmed a hand up her torso, found the indentation of her navel. Then a narrow line that ran horizontally across her rib cage. No, not a line, a ridge. Thin and just slightly raised from her skin, about four inches long.
Her hands stilled. She straightened, tension reverberating through the muscles that trapped his hips. "A bayonet cut from Waterloo," she said into the revealing dark. "It was shallow, and the mark has faded now. But, still, I bear a scar."
"Ah." He set his hand against the mark. It ranged just shorter than the width of his palm. "Does it hurt?"
"No." She was shrinking from him. Pulling back. Not physically, but he felt the retreat of her emotions as though it were her body.
"I have a scar myself. Several in fact." He took her hands, entwined his fingers with hers. Bringing her back to the present. "Here," he said, guiding her hand to the back of his shoulder. A knife fight in the wilds of India. It was only one of a dozen scars he bore, but it would match hers. Her fingers skimmed the scar, curiosity evident in their smooth pads. "It does not hurt, either. But I think of it sometimes, when the weather turns."
"Yes. When the weather turns." She bent, and pressed her lips against his shoulder. So thoughtfully, so easily, that he could not find words to respond. But perhaps he did not need to speak. Perhaps all that was necessary was a touch. A gift.
If IBWAS were to become a movie, what scene would have to be included when translating from page to screen? 
Honestly? The prologue. I remember reading the "rules" when I first started writing, and one of those rules was not to write a prologue. I tried again and again to write that scene as a flashback or to simply refer to it and not put it in the book. Finally, I gave up. It has to be there. It defines Lilias's character. I can see that scene in my head has though it were on the screen. The smoke, the cries of the wounded, the pounding of the cannons and artillery, thundering hooves and the clash of bayonets. It's the Battle of Waterloo, and she's smack in the middle of it and holding her own. Her hair is loose around her face, and her mouth is set into a grim, battle-serious line.
And then Angel sees her.
He surged forward with the ranks of foot soldiers, compelled to look for the woman. The muddied ground sucked at his feet, threatening to pull him beneath thundering hooves and panicked soldiers. Broken cornstalks slashed at his face. The sulfur smell of black powder burned his nose, mixing with the scent of men's fear.
He fought past a charging enemy soldier, spun away from another and saw her again.
Soot streaked her grim face. She grinned at the enemy standing before her—and the smile was terrible. The man paled, but aimed his rifle at her. He was not fast enough to beat her sword.
When that soldier, too, fell under her sabre, she looked up. Over the dead soldier and through the swirling gray smoke, Angel met her eyes. They were a chilling, pale blue and held only one thing.
Vengeance.
What are you currently working on? What other releases so you have planned for 2015?
I'm working on another book from the Spy In The Ton series. In fact, the hero plays a role in IN BED WITH A SPY, so stay on the lookout! And if you have a guess, do contact me and let me know!
Thanks for blogging at HJ!
Giveaway:

2 Print copies of IN BED WITH A SPY by Alyssa Alexander
To enter Giveaway: Please complete the Rafflecopter form and Post a comment to this Q:

This has been a fun interview, but now I have a question for all of you! Who is your favorite tortured hero? Any genre, and book or movie! I'll go first: Jamie Fraser. *Sigh* He's not as tortured and dark as some, but I just recently read Outlander and am completely hooked.
Excerpt
"Angelstone." She said it softly, so that he was compelled to look at her face. Calmly, to hide the churning inside her. Desire twined with loss. Lust merged with the need to belong. The smile she sent him was full of invitation, the finger flicking at her bodice a deliberate temptation. "Are you ready to dance?"
His eyes went dark. Jaw clenched. A quick indrawn breath rippled the air.
And then she was desirable.
"Indeed?" she mused aloud. He had seemed difficult to read, his thoughts hidden behind a wall of charm and the impassive mask of a spy. Apparently he had lost his ability to hide his thoughts. Desire was something she recognized plainly enough, and it sent a wicked thrill singing through her. It was good to feel that way again, however fleeting.
It wasn't the brandy that caused the reciprocating desire coursing through her. She'd found him attractive before. The brandy only stripped away her better judgment. Falling in lust with Angelstone—a spy—would be the height of folly.
At the moment, it seemed the most reasonable thing in the world.
"Do you know the worst part of this entire situation?" After setting down her glass she moved slowly forward, watching him watch her.
"I can't imagine." Tawny eyes gleamed, stalking her every move.
"I spent six years of my life making love to a man, and I barely knew him. I don't know if his love for me—his desire for me—was real or an act." She couldn't move backward in time to find out. But she could move forward. She needed to move forward. She needed to erase six years of uncertainty.
Angelstone was just the man to do it.
Book Info:
THE BREATHTAKING NEW 'SPY IN THE TON' NOVEL OF REGENCY SUSPENSE FROM THE AUTHOR OF THE SMUGGLER WORE SILK
Revenge has never been so seductive.
When her husband is killed at Waterloo, Lilias Fairchild takes up his cavalry sword and boldly storms the front, earning herself the nickname Angel of Vengeance. But there is another angel on the battlefield who is just as single-minded, and just as ruthless…
Alastair Whitmore, the Marquess of Angelstone, is a British spy. Code name: Angel. Still haunted by a first love felled by assassins, his mission draws him to Waterloo, where he is captivated by a beautiful and mysterious woman fighting amongst the men—a woman who becomes his most intoxicating memory of war.
Passion has never been so dangerous.
Two years later, Lilias and Angelstone lock eyes in a crowded ballroom and the memory returns in an exhilarating rush. The history they share, and hide from the world, is as impossible to ignore as the heat of their attraction. But it's that very connection that spells doom for their scandalous affair. When someone from the shadows of their past proves a dire threat to their lives, passion might not be enough to save them.
Book Links: Amazon     |   Barnes & Noble   |   Books-a-Million
Meet the Author: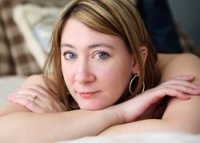 Alyssa Alexander survives the cold Michigan winters by penning romance novels that always include a bit of adventure. She lives with her own set of heroes, aka an ever-patient husband who doesn't mind using a laundry basket for a closet, and a small boy who wears a knight in a shining armor costume for such tasks as scrubbing potatoes. Her debut release, THE SMUGGLER WORE SILK, was awarded 4.5 Stars and Top Pick and was nominated for 2014 Best First Historical by the Romantic Times. Her second book, IN BED WITH A SPY, releases in December from Berkley, and received a Starred Review from Publishers Weekly and 4.5 Stars and Top Pick from Romantic times. She has been called a "talented newcomer" and "a rising star you won't