Today it is my pleasure to Welcome author
Pamela Hearon
to HJ!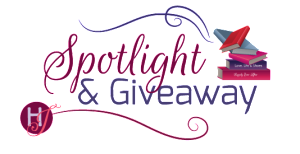 Hi Pamela and welcome to HJ! We're so excited to chat with you about your new release, IN EMMYLOU'S HANDS!

Hey y'all! I'm so happy to have this time to visit with you again!

Please summarize the book a la Twitter style for the readers here: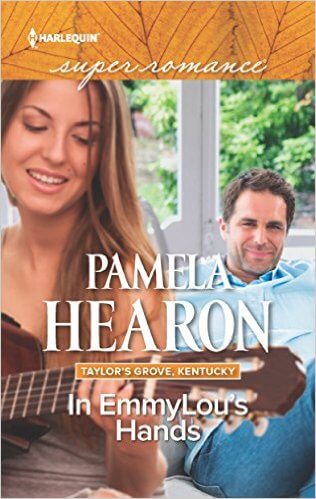 IN EMMYLOU'S HANDS is a fun romp featuring wild woman EmmyLou Creighton with her madcap antics and recluse Sol Beecher as they uncover each other secrets (among other things!).

Please share your favorite line or quote from this book:
He'd been pondering ways to get some publicity shining on his almost nonexistent career, but being arrested roaming the streets, half-drunk and half-dressed, in women's clothes wasn't the image he was going for.
Please share a few FUN facts about this book…
EmmyLou Creighton has been a favorite secondary character since first appearing in MY WAY BACK TO YOU (book #3 of the Taylor's Grove series) and readers demanded she have her own story.
EmmyLou's brother, Joe Wayne Fuller, absolutely butchers the English language, and, at first, my Canadian editor kept correcting his dialogue.
While writing this book, my radio dial was set to The Highway (modern Country).
EmmyLou's dog is named for Dierks Bentley.
Please tell us a little about the characters in your book. As you wrote your protagonist was there anything about them that surprised you?
EmmyLou Creighton's mouth often runs at a much faster speed than it should–until she gets in front of a crowd. Then it comes to a complete stop. Like many of us, EmmyLou suffers from stage fright and uses her humor to cover her vulnerability.
Sol Beecher came home from Afghanistan with an artificial leg and a huge chip on his shoulder because of it. At one time, he was Taylor's Grove's most eligible bachelor. Now, he's it's most reclusive resident.
Joe Wayne Fuller (EmmyLou's brother) is a lovable, down-on-his-luck country music singer, who adds both tragedy and comedy to the story.

What kind of research did you do for this book?
This book required a great deal of research to flesh out the characters struggles. I spent a lot of time reading about stage fright and prosthetic limbs. I also had to draw on my former career as a drug and alcohol counselor to paint an accurate picture of life for someone struggling with addiction. The most difficult part of writing this story was keeping a light touch while dealing with some very dark story lines.

The First kiss…
Sol couldn't believe his ears. EmmyLou was a known tease, and this was her at her finest. "You want me to kiss you." He didn't offer it as a question.
"I give you every kiss-me look, I know, but you're like a piece of granite."
"Well, you've got the hard part right." He snorted. "Hell, Emmy, I had to swim all afternoon because a cold shower wasn't available."
"See? Here I sit, not an arm's length away, all but begging you to kiss me, and you want to argue about it."
"I'm not arguing about it. I just can't imagine that you're being sincere."
"So now you're calling me a liar?"
"No. I'm saying that you have all those other men wanting to kiss you, so why fixate on me unless you want to prove something?"
"So you don't want to kiss me?" Sol pinched the bridge of his nose and squeezed his eyes closed. "God Almighty, you can be annoying. I don't want to be toyed with."
He threw the truck into Drive and pulled back onto the road, fuming. The tentative friendship he and EmmyLou had found this week had all been a farce. She'd never liked him. Hell, she'd announced that to the whole auditorium the night of the drawing, hadn't she? Since the one night they'd slept together all those years ago, she'd had a hard-on for him—not the good kind.
The heat of their silence made the air in the truck heavy and hard to breathe. He understood that old saying, "Like a fish out of water." That was precisely how he felt as he turned onto her lane. He brought the truck to a stop in her driveway and cut the engine. Without a word, he got out, determined to walk her to the door so she couldn't throw not being a gentleman in his face.
But she was already out before he even closed his door. She came around and met him at the front. "You're right. I do toy with guys. It's called flirting. Maybe you've forgotten? 'Cause it must not happen very often down in that hole you've dug for yourself to live in. It's supposed to be fun. A way to show interest. And I know you haven't forgotten what that is… ." She stepped against him and slid her arms around his waist in one fluid movement. And then her lips were pressing his, warm and inviting.
The jolt that zinged through him was strong enough to shake the dust off his libido. Without a thought or a consideration, his arms held her to him, and he answered her mouth with the fervor it demanded.
Being toyed with might be okay…
She tasted of cinnamon with a hint of apple and vanilla from the moonshine she'd been drinking. A touch of smoke from the barbecue grill lingered in her hair. Sol had never tasted a more intoxicating blend—or drunk from a more enjoyable vessel.
The kiss heated, its vacuum pulling him deeper into a sweet oblivion where nothing existed except EmmyLou Creighton's luscious curves. He'd enjoyed the sight of them all afternoon—and now the rest of his senses were getting their chance. His hands explored and she responded in kind. The sound vibrating from the back of her throat was part moan, part whimper, and total desire.
All of his finely honed instincts about women came bursting out of dormancy.
He was no longer being toyed with. This was no game. But what in the hell did EmmyLou want with him?
Was there a scene in this book that was harder to write than others?
Joe Wayne realizes he's an alcoholic, but he refuses to go to detox. He's staying with Sol while he attempts to "dry out" on his own.
"Quit slapping your arm so hard, Joe." Sol's calm voice wormed its way into Joe Wayne's ear. "You're making bruises."
Joe Wayne pushed his hands under his legs to hold them still. "I can't help it. If you'd give me just a little—just a sip—it'd help. I know it would." They were crawling all over him. "God Almighty!" He screamed at the top of his lungs and grabbed the front of the cushion he was sitting on, squeezing it in fisted hands. "These spiders— I know they ain't real—but they look real and they feel real and my hands just slap 'em whether I want 'em to or not." He jumped up. "Gotta move. Gotta move. Need to walk." He thrust his hands into his pockets and paced, making laps around the ground floor of Sol's big old house. Living room, dining room, kitchen, utility room, back hall, den, study, front hall, living room…
"How long's it been now?" He passed Sol, who'd gone into the kitchen to fix him another one of those drinks that would put electric lights back into his body. Sol kept insisting that was important, but Joe Wayne thought it sounded dangerous.
"Forty-one hours." Sol caught up with him in the utility room and handed him the bottle with the blue stuff that was the color of a Bombay Sapphire gin bottle but tasted disappointingly like Juicy Fruit gum. "Seven more hours and the worst will be over. You feel like eating a little something? I'm going to have some of those berries Emmy brought over this morning."
Joe Wayne vaguely remembered seeing his sister come in with a basket. Had that been just this morning? In his head, days had passed since then. "No," he grumbled and took a gulp, then screwed the lid back on. "I don't want berries. I don't want this blue piss you keep sticking in my hand." He thrust the bottle at Sol, who stepped away. "I don't want nothing but a drink."
If your book was optioned for a movie, what scene would be absolutely crucial to include and why?
There's a scene that is a turning point for all three of the characters, so it would be crucial to include in a movie–but it broke my heart to write it!
But damn it to hell, he didn't want his leg to be the first thing that always came to mind when he was with somebody. That was the reason he'd kept it a secret all these years. And sure enough, the one of two people who knew and was the one person who mattered…
There was the rub.
Emmy mattered.
More than he ever thought possible, and certainly more than he wanted.
He leaned against the kitchen counter and took another long drink of ice water.
The thought of not kissing her again was like facing another amputation.
He carefully set down the glass before pounding the end of his fist against the granite counter. The sound echoed.
It took him a couple of seconds to realize the echo was someone at his front door. Who in the hell? No one ever came out here anymore, except Joe a few hours ago. He grabbed the sweat- soaked T-shirt he'd thrown over the back of the chair and jerked it on as he made his way toward the front of the house.
Through the window in the front door, he could see a woman's shape.
Nell Bradley?
She pounded again, harder this time.
He pulled the door open, and the elderly woman instantly dissolved into tears.
What do you want people to take away from reading this book?
Be kind to each other because everyone is struggling with something. The problem may or may not be visible to the naked eye, but rest-assured, it's there.
Everyone has a story.

What are you currently working on? What other releases do you have planned for 2016?
I'm currently working on a women's fiction book about a young women whose perfect life fell apart with one phone call and her struggle to put the pieces of her life back together. It's all about family and choices and how our lives are governed by both.
I'm excited about my first contemporary women's fiction book being released by Kensington in October–GAINING VISIBILTY. (From the back blurb) "Poignant and uplifting, GAINING VISIBILITY is an exhilarating story of one woman's realization that even the deepest scars have a beauty of their own–and that it's time to take her place in the sun once more."
Thanks for blogging at HJ!
Giveaway:

I'm giving away a print copy of IN EMMYLOU'S HANDS to a US reader OR a PDF copy of IN EMMYLOU'S HANDS to an international reader.
To enter Giveaway: Please complete the Rafflecopter form and Post a comment to this Q:

Are you a country music fan? What is the one thing that most appeals to you–or repels you!–from that music genre?
Excerpt from IN EMMYLOU'S HANDS:
"Do you want me, Sol?"
The hesitancy in her tone threw him. Experience had taught him that people generally projected their own emotions onto others. He took a deep breath and shifted to the side so he could look her in the eyes. He wished he hadn't when he saw the flicker of fear. She was having second thoughts. Had it finally caught up to her that this flirtation could develop into something serious? If she wasn't careful, she'd end up saddled with a man who would never be whole.
"Do you really have to ask?" he questioned.
"It's just that…" She took a step back, and his heart sank. "You're not like other guys."
He hadn't expected her to be that direct, but he should have.
"We slept together all those years ago." She eased back a little more, and he saw the shine in her eyes even in the meager light of the cloudy night. "And the next morning, you couldn't wait to get rid of me. Then you never called me again." Her voice grew stronger. "I've never had another guy treat me like that. It made me furious. Made me dislike you, and yeah, I'll admit I've badmouthed you a lot. What I'm trying to say is that I don't want to start something we can't finish, because you are the very worst thing that has ever happened to my ego."
Sol's heart leaped at her words. She wanted him. Wanted to give this thing between them a go. He took her hands. "EmmyLou Creighton Fuller, if you can't see how much I want you, then you don't know your ass from a hole in the ground."
Her eyebrows drew together in question. Not at all the reaction he'd expected, but why should that ever surprise him with this unpredictable creature? "That saying's always confused me. I mean, most people take it at face value and assume you're talking about an actual hole in the ground. Like one you'd dig. But ass is another word for donkey, which is another name for burro, b-u-r-r-o. But a burrow, b-u-r-r-o-w, is a hole that an animal digs in the ground, so if you don't know your ass from a hole in the ground, could it mean that you don't know a burro from a burrow?" Her eyes grew wide. When she tilted her head, he realized she was expecting an answer.
Excerpts. © Reprinted by permission. All rights reserved.

Book Info:
Will his secret be safe?
Sol Beecher returned home from serving in Afghanistan a changed man. Closed off, he hasn't opened up to anyone in years, and he certainly has no intention of doing so with EmmyLou Creighton. She, however, seems determined to get under his skin…and into his bed. Any other man would be thrilled to have the enticing EmmyLou pursue him, but a relationship with her means exposing his prosthetic leg. They're thrown together at every turn, and keeping the truth from her becomes increasingly harder—as does hiding his attraction. How can Sol trust his biggest vulnerability with someone who's obviously hiding her own secrets behind that alluring smile?
Meet the Author: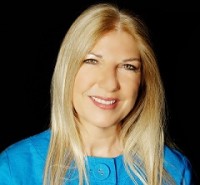 Pamela Hearon grew up in Paducah, a small city in western Kentucky that infuses its inhabitants with Southern values, Southern hospitality, and a very distinct Southern accent. There she found the inspiration for her quirky characters, the perfect backdrop for the stories she wanted to tell, and the beginnings of her narrative voice. Pamela was a 2013 RITA® Finalist and Maggie Finalist for her first Harlequin Superromance, OUT OF THE DEPTHS (August 2012). Six more Superromances have followed — THE SUMMER PLACE (National Readers' Choice Award Finalist), MOONLIGHT IN PARIS, HIS KIND OF PERFECTION (2015 Maggie Finalist), MY WAY BACK TO YOU, RIGHT WHERE WE STARTED, and now IN EMMYLOU'S HANDS.
Website | Facebook | Twitter |