Today it is my pleasure to welcome romance author

 Hope Ramsay

to HJ!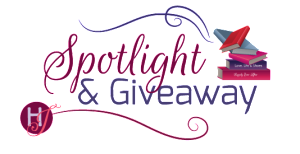 Hi Hope, welcome 🙂
If someone wrote a biography about you, what do you think the title of the book should be? Why?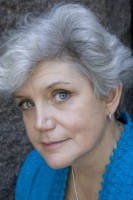 How to Fail Gracefully. People often talk about life's journey as a climb up a mountain, but I to me life is all about learning how to fall down. With grace. You learn by failing, not by succeeding. And my life has been a lurching journey from one epic failure to another. In other words, it's been an adventure.
Would you rather…be invisible or be able to read minds? Why?
Wow. I'm not sure I want to have either of these superpowers. I think there are significant downsides to both of these talents. I surely wouldn't want to know all the secret stuff that people are thinking. That would make me crazy. And being invisible is no fun either. I grew up at a time when women were often invisible in the workplace, and that was a major bummer. Being invisible is not such a cool thing. But I guess if I had to pick the lesser of two evils I would go with invisibility. I'm happy not to have any superpowers at all.
Let's talk about your newest release: Inn at Last Chance
If you had to summarize the book for the readers here…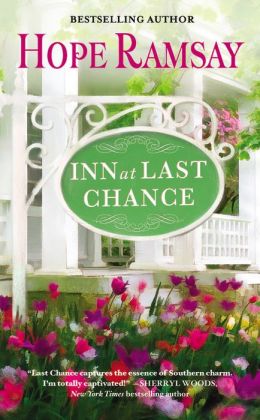 It's an homage to Jane Eyre, and the gothic romance (ghost story) sub-genre. The story takes place in a haunted bed and breakfast. The heroine is the innkeeper and the hero is a novelist who writes horror stories. There is a ghost and all the other stuff you'd expect in one of my novels, like nosy church ladies, a slightly senile matchmaker, a couple of mysteries, and a bunch of plot twists and turns.
Please tell us about the characters in your book
The hero and heroine are my modernized takes on Jane Eyre and Mr. Rochester. The heroine Jenny Carpenter, is a former school teacher who has decided to stop waiting for Mr. Right. She's embraced spinsterhood for good and has bought an old dilapidated house outside of town, determined to turn it into a bed and breakfast. She's like Jane Eyre in that she's plucky and determined and speaks her mind.
Two months before she's ready to open her inn, Gabriel Raintree, a bestselling horror novelist, shows up on a dark and stormy night demanding a room in the house that used to be owned by his family. Jenny relents and lets him stay for an indefinite period, and pretty soon they both discover the place is haunted.
Gabe is your basic tortured hero. He's got lots and lots of secrets, like Mr. Rochester. And he broods a lot while simultaneously being dark, handsome and sexy. I admit that I
fell in love with Mr. Rochester when I was thirteen and read Jane Eyre for the first time. So, of course, I absolutely adore the hero of this book.
As you wrote your protagonist was there anything about them that surprised you?
Well no, actually. I spend weeks and weeks thinking about the characters in my books before I write a single word. And so, I'm not usually surprised by the characters. I am sometimes surprised by the way the story unfolds.
This book has a significant paranormal element that I knew I would have to resolve at the end. When I started writing I had no idea how, exactly, I would resolve this story line. And I didn't really know until I was at the end and had to write the scene. I have to warn readers that I had to do something pretty drastic to resolve this plot line, which is probably why I didn't know what it was going to be beforehand. But when I got to that point in the book I knew what had to happen. I can't tell you what it is, because it's a spoiler. But if you read the book, you'll know precisely what I'm talking about. And It came as a surprise.
What scene did you most enjoy writing? Why?
There are several scenes in Inn at Last Chance that were adapted from Jane Eyre. Here is one of my favorites:
The coals in his fireplace must have been hot because the wood he'd stacked on the andirons had already caught fire. He looked down and poked the log a few times. The fire's glow lit up his stony features, softening them in a way that made the breath catch in Jenny's throat.
Just then, he looked up at her across the bare, almost sterile room. "You're staring at me. What is it? Are you checking me out? Please don't tell me that you think I'm handsome."
"No," she said without thought.
He chuckled. And the sound seemed to warm the room by degrees.
"You're a piece of work, Jenny Carpenter. You look exactly like the kind of conventional woman who hands out platitudes. And yet every time I speak with you, you surprise me. Don't you know that southern women never speak their minds directly?"
The room suddenly felt tropical. Her mother had scolded her dozens of times for speaking her mind. She needed to watch it, now that she was an innkeeper. "I'm sorry," she said. "I was too blunt. I should have said something about how what's on the outside doesn't matter much."
What scene was the hardest to write? Why?
Well there is a scene at the end of the book that was so hard to write because I was weeping the entire time. I can't share a snippet because it would be a huge spoiler. But I felt just like that character in "Romancing the Stone" at the end of the movie where she's finishing her novel and there are tissues everywhere. Yeah, that was me. I was weeping when I wrote the last scene in the book, right before the epilogue.
Who would you cast in the role of your characters if your book were optioned for a movie?
I think I'd want Christian Bale to play Gabe. He's so good at brooding and being dark and mysterious, and he does an American accent well. I think Jennifer Garner might be good as Jenny Carpenter, although she's a bit tall, I think. There is a secondary romance in the book, and there's no question that the character of Zeph Gibbs needs to be played by Danny Glover. I imagined Danny Glover as I wrote the story. Halle Berry would make a perfect Nita Wills.
If you could have given your characters one piece of advice before the opening pages of the book, what would it be and why?
I would have told Zeph Gibbs – a secondary character – not to keep so many secrets. His failure to tell the truth, although well-motivated, ended up causing a lot of pain for Gabriel. Of course if Zeph had told the truth, then there wouldn't have been as good a story. You need secrets to have a mystery.
What are you currently working on? What other releases do you have planned for 2014?
I'm currently finishing up revisions to the eighth book in the Last Chance series, which is titled Last Chance Family. It's a story about Mike Taggart, a professional poker player, who suddenly finds himself responsible for his five-year-old niece. He's convinced he's not very good daddy material, so he goes in search of his long, lost half-brother, who just happens to be Pastor Tim, the Methodist preacher in Last Chance. Mike is determined to convince Pastor Tim to become the little girl's daddy. But, of course Pastor Tim is not married and not so sure he's ready to become anyone's parent.
There ensues an amusing story about matchmaking Method church ladies, a senile marital fortuneteller, and a bachelor auction. Not to mention Charlene Polk, the very sexy veterinarian in town, who manages to make Mike second-guess his best laid plans.
Where can readers get in touch with you?
You can contact me through my webpage at this URL: www.hoperamsay.com/contact. I'm also on the following social networking platforms:
Facebook: (https://www.facebook.com/HopeRamsayAuthor)
Twitter: @HopeRamsay
Pinterest: Hope Ramsay
Thanks for blogging at HJ!
GIVEAWAY:

2 print copies of INN AT LAST CHANCE
To enter Giveaway: Please complete the Rafflecopter form and post a comment to this Q:

Do you like ghost stories? If you do, why? And if you don't why not? What are some of your favorite ghost stories?
Excerpt:
Here is a link to a first chapter excerpt (PDF format): http://hoperamsay.com/Documents/IALC%20Website%20excerpt.pdf