Today it is my pleasure to Welcome romance author
Nicki Edwards
to HJ!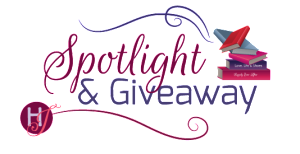 Hi Nicki and welcome to HJ! We're so excited to chat with you about your new release, Intensive Care!
Please summarize the book for the readers here: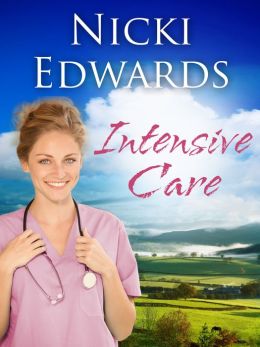 Intensive Care is a sweet romance set in a fictional regional town in New South Wales. It is a story of a city nurse (Kate Kennedy) who thinks escaping to the country might be the best way for her to heal her broken heart after her boyfriend cheats on her. Not long after moving to the country she meets gorgeous Irish Joel O'Connor and soon finds herself falling for him. Unfortunately, Joel is carrying around grief like a heavy bag ever since the loss of his fiancé, and he's not looking for love. Not until an illness nearly takes his life do they finally realise their friendship could actually develop into love. It's a story packed with warmth, heartbreak and hope. You'll find lots of emotional

Please share the opening line of this book:
Kate Kennedy looked at her watch for what seemed like the millionth time. Could this day get any worse? She had been rushed off her feet the entire shift with a very unwell post-operative patient who had suffered a massive peritoneal bleed after his surgery…
Please share a few Fun facts about this book…
I was working in an intensive care unit when I wrote the book and some of the minor characters are actually based on my colleagues (with their permission of course!). Many of the medical stories are also loosely based on scenarios I myself faced as an intensive care nurse.
The influence for the fictional town of Birrangulla came from living for three years in a town in the central west in NSW. After twelve years of living away from the country I was desperate to go back and visit so I claimed I needed to go back for "research" purposes and enjoyed a lovely weekend not that long ago walking around town and pretending I was Kate Kennedy!
I consumed too much Pepsi Max and Cadbury Dairymilk chocolate during the writing of this book! Hence why I have to force myself to go running!
What was your working title for this book?
Funnily enough, the working title was Intensive Care, but I changed it countless times before Haylee and the team at Momentum decided, along with me, that Intensive Care actually worked best after all.
Thanks for blogging at HJ!
Giveaway:

2 Digital Copies of Intensive Care by Nicki Edwards
To enter Giveaway: Please complete the Rafflecopter form and Post a comment to this Q:

If you're a city chick, like Kate (and like me), what would make you want to escape to the country?
Excerpt:
"You're going where?" Kate's dad asked incredulously the next morning as Kate was finishing her porridge and preparing to leave the house.
He had clearly just woken up, his salt and pepper hair flat on one side of his head. He was wrapping the cord of his dressing gown around his portly stomach as he spoke.
She glanced quickly out the window. It was still dark outside and she wanted to leave before the sun rose. Kate had decided not to tell her parents about the job interview, planning instead on leaving the house before they woke. She was going to leave them a note to say she would be gone all day.
"Oh Dad, come on," Kate replied, drawing breath before speaking again. "I've been living away from home for almost ten years. I think by now I'm probably old enough to make my own decisions."
"But Kathryn"—it was Elizabeth's turn to try to reason with her only daughter—"do you think you should be making rash decisions right now? It's only been a month and it's still such an emotional time for you. Perhaps it would be better to just have a little break and recover from this. Go away and have a holiday or something. Planning a move to the country isn't something you should just do on a whim."
"I agree with your mum, Kate. I know you love watching all those British Escape to the Country type shows on TV, but actually doing it is another thing entirely."
"Dad, I'm so tired of living in Sydney. I need to get away. I don't know, maybe a change of scenery and a change of pace is what I need."
"But why so far away?" Elizabeth complained. "Surely you could have found a job on the outskirts of the city. Why do you have to move to the country? I don't even know where this Birrangulla place is." Kate heard the beginning of a whine in her mum's voice.
Her dad let out a sigh and Kate saw the look her parents exchanged.
"A tree change is something I've always dreamed of," Kate said.
"Well it's the first I've heard of it," Elizabeth huffed.
"I think you're romanticizing the whole thing, Katie darling," Michael said. "I think you'll find it's not all acres of rolling green hills and paddocks full of horses. This is Australia remember, not England. Moving to the middle of woop woop where you don't know anyone won't be as easy as you seem to think. It's hard for an outsider to fit in, especially when you're an outsider from the city."
Kate knew her dad had her best interests at heart but she didn't want to listen to his negativity. She tried to reason with them. "It's not like I've even been offered the job! This is only a first interview. I just want to go and check it out, that's all. You both know it's not like me to be spontaneous. I've spent the last three years just doing whatever Marcus needed me to do while he established his career and look where it got me." Kate lifted her hands and shrugged her shoulders for emphasis. "Maybe it's time for me to take a chance and do something for me for once."
"How about I come with you?" Michael suggested, standing up. "It won't take me long to get dressed and ready."
"Oh Dad." Kate reached up and gave him a quick hug and a kiss on the cheek. "I need to do this on my own."
She placed her empty bowl in the sink, rinsed it and placed it on the rack to dry, ignoring the looks she knew her parents were giving her behind her back. She grabbed her car keys and bag and headed for the door.
As she sat behind the wheel of her car she took a deep breath. Nothing ventured, nothing gained. She entered the address of the hospital into her GPS, chose her favorite playlist and settled back into the comfortable leather seat, prepared for the long drive ahead of her. Remembering her promise to her dad to stop every two hours for a break, she pulled away from the curb and waved out the open window at her parents who were standing side by side on the front porch watching her leave. The first rays of sunlight were just appearing on the eastern horizon as she headed west.
Book Info:
Escaping to the country was meant to be easy …
On the surface it looks like busy intensive care nurse Kate Kennedy has it all: a long-term relationship, a great career and a sleek inner city apartment. But appearances are deceiving, and in one fell swoop everything comes crashing down around her. In a moment of spontaneity, Kate leaves her city life and takes a new role as Nurse Unit Manager at Birrangulla Base Hospital, but her dream move proves harder than expected.
Local café owner Joel O'Connor finds himself increasingly drawn to the gorgeous new nurse, but like Kate, he's been scarred by love and isn't looking to jump into anything. Yet their chemistry is hard to deny and after a near fatal incident, Joel and Kate find themselves opening up to one another.
Just when Kate thinks she's found love again, their fragile relationship is thwarted by their pasts. Can they both let go of their guilt and grief to move on to a bright new future?
Meet the Author: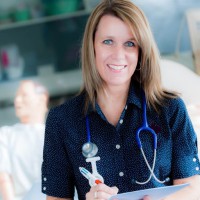 25 years ago Nicki dreamed of becoming a nurse but got busy travelling overseas, getting married and starting a family. After her youngest child started school she returned to fulltime study and in 2011 she achieved her dream and has since been working in a number of areas including, most recently ICU. She has just started her latest challenge – working in the Emergency Department. Guess where the inspiration for her next novel is coming from?!
When Nicki is not nursing, reading or forcing herself to go running, she's busy with her latest project. Writing. In January 2014 she woke up and decided life wasn't busy enough so she set out to fulfil another lifelong dream – to write a novel.
Signed with Momentum Books, her debut book, INTENSIVE CARE, was released on 22nd January 2015. She is currently working on a follow up to INTENSIVE CARE, called EMERGENCY RESPONSE and has also written another medical rural romance called THE PEPPERCORN LEASE. Ideas for a third book in the Birrangulla series, called CRITICAL CONDITION are currently floating around in her head.
Nicki is a city girl with a country heart and if she could spend her days dressed in jeans and boots out on the farm surrounded by horses, she'd be in her element. Unfortunately, she doesn't get to live her country dream. She resides in Geelong, Victoria with her husband Tim, their four teenage/young adult children, a spoiled burmese cat called Roxy, and Molly, the best Border Collie in the world!