Today it is my pleasure to Welcome author
Lark Brennan
to HJ!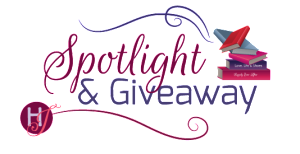 In Lark Brennan's follow-up to the dazzling debut Dangerously Yours, she delves more deeply into the Durand family—its powers, its enemies, and the battles that wage both within and without
Please summarize the book for the readers here: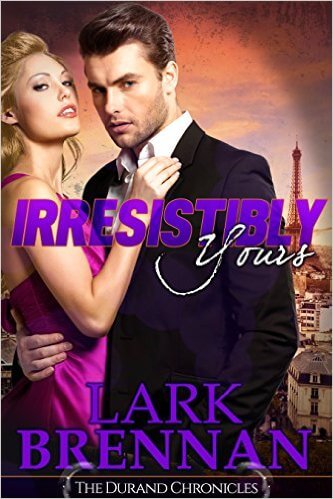 Adrien Durand, one of the most powerful telepaths in the world, was born for a life of action and intrigue. But his father's sudden death forces him to return to Paris to take over his family's business empire and control the source of the Durand family's psychic abilities. When American empath Tate Fulbright walks into his world, he suspects she's a spy for the Durands' vicious enemy. Even more disturbing, however, is the mysterious energy that flows between them, forming a psychic link he's powerless to break.
Adrien's life begins to unravel when an unknown foe targets Tate, and threatens his family and his freedom. Just as it seems Adrien and Tate might have a chance for a future together, the danger gets up close and personal—and deadly.

Please share the opening lines of this book:
Once again Tate Fulbright checked the number over the shop door against her mother's email on her cell. 42 rue du Bac. They matched but there was no way the tiny garden shop housed "the most amazing collection of Coleoptera and Lepidoptera."
Please share a few Fun facts about this book…
La Maison d'Ermonie—Adrien's domain–is based on Deyrolle, a real place in Paris that has a magical collection of taxidermy animals. http://www.deyrolle.com/en/
The Durand exotic animal sanctuary Valtois was inspired by a visit to Parc Zoologique de Thoiry which is just outside Paris. https://www.thoiry.net/en
I worked on the final revisions in an apartment on the rue de Bac next to Deyrolle– walking the streets where Tate and Adrien stroll, and having drinks at Jules Verne restaurant in the Eiffel Tower to "field verify" the locations. The private elevator to the top of the tower is totally fictional as far as I know.
Please tell us a little about the characters in your book. As you wrote your protagonist was there anything about them that surprised you?
Adrien loved being a covert agent in the Durands' war against their ancient enemies and hates being trapped in Paris running the family's worldwide business empire. The one thing he treasures is his ability to connect with the beings who inhabit Maison d'Ermonie's taxidermy animals—until Tate shows up and his world is turned upside down.
Tate is an animal telepath and empath who has hidden her abilities in order to protect herself. The joy in her life comes from volunteering in animal rescue organizations where she can help animals with her unique abilities. When she meets Adrien, for the first time she doesn't need to hide who she is–which makes it far too easy to fall hopelessly in love with him.
If your book was optioned for a movie, what scene would you use for the audition of the main characters and why?
I'd choose the scene where Tate discovers Adrien's a telepath and he's been reading her mind since they met. Here's a snippet of it:
Adrien nodded. "Yes. I'm a human telepath."
Humiliation crashed over her in waves. He knew how she felt about him, her fantasies. "You've been in my head all along. How could you do something so despicable?"
Lex reached for her hand. "Tate. Nobody wanted to hurt you."
Tate yanked away her hand and spun on Lex. "And you knew. You pretended to be my friend and you knew he was reading my mind."
"She gave you a shield," Adrien said. "It keeps out the physic noise but it also prevents anyone from tapping into your thoughts."
Another mystery solved. "And that's why you marched her out of the restaurant last night. You were pissed off when you couldn't read my mind anymore."
"Yes."
Tears clouded her eyes and she blinked them back. No crying.
"Tate, I'm sorry," Adrien said.
Her hands trembled in outrage. "I'll bet."
She had to escape. Tears ran down her cheeks as her feet hit the hallway to the gallery of animals.
What do you want people to take away from reading this book?
I want to entertain readers with an original story and characters they can love and hate, cheer and jeer. Hopefully they will enjoy discovering Adrien's Paris and the Durand world, and want to follow the cousins' adventures.
What are you currently working on? What other releases do you have planned for 2016?
I'm finishing up RECKLESSLY YOURS, the third book in the series. I'm also planning out the last two books of the Durand Chronicles. RECKLESSLY YOURS will be released the end of 2016 or early 2017.

Thanks for blogging at HJ!
Giveaway:

Print copy of IRRESISTIBLY YOURS: The Durand Chronicles
To enter Giveaway: Please complete the Rafflecopter form and Post a comment to this Q:

The Durands have a variety of psychic abilities—some quite unusual. If you could have any psychic ability what would it be and why?
Excerpt from Irresistibly Yours:
Tate's smile wilted as Adrien led her through the gallery of stuffed animals to reception. He was sorry to disappoint her but the sooner she was gone, the better. What had passed between them when he touched her was out of his control, and nothing in this place could ever be out of his control. That was who he was and what he was.
"Thank you," she said. You and this enchanted place are what I'll remember of Paris.
He'd read her thoughts and his instincts went on high alert. She sensed too much. "Would you like to have lunch?" he asked.
"I wish I could. I'm due at the convention center at one."
"Tomorrow, perhaps? Here at twelve thirty?"
Her eyes lit up and he was rewarded with a lovely smile.
"I'd like that." She stroked the horse's neck on her way down the stairs. "It was nice meeting you, Maurice. Au revoir, Mr. Durand."
His reply lodged in his throat. "Bye," he managed as she disappeared down the stairs.
When the door below closed he whirled on the horse. "Maurice? How the hell did she know your name?"
The horse's ear twitched. A good guess?
"I don't think so." He turned so he could address the room. "What's going on here?"
Louis, a huge African lion, replied. Don't you like her?
"I don't even know her. And anyone showing up here with empathic abilities that strong is suspect. What if she's a Dissembler?"
She isn't, Maurice replied. She's completely untrained and unguarded. You know that. You were in her head the entire time she was here.
"Forget it. I'm not looking for a woman." Especially an empath.
The llama replied, Tate is different. She felt us. She likes us.
"That is not good. Even if she isn't a spy, someone sent her here."
Victor appeared in the doorway. "So who was the empath?"
"Some American tourist," Adrien snapped.
"What's your problem?"
He's taking her to lunch tomorrow, a cheetah confided.
Victor grinned. "Really?"
Adrien groaned. "You're on my side. Humans stick together."
"She looked pretty hot to me—in a wholesome sort of way."
"Drop it. What do you have for me?"
Victor handed him a business card. "His camera crew is due at two o'clock to plan the video shoot. In the ballroom."
Adrien chuckled. "Then let's go put it in order."
They entered the ballroom and Victor leaned against the wall, awaiting directions.
Adrien crossed to the center. He stood among the stuffed animals and breathed deeply, focusing on tapping into the power of the Source below. The energy swirled and pulsed until the air crackled. Soon the power surged through him, growing, pounding, expanding until it filled his body and mind with light. Slowly he lifted his arms.
The energy flowed from the Source through him to the Guardians, pure spirits who had taken possession of the stuffed bodies over the past three centuries.
The animals began to move.
Excerpt. © Reprinted by permission. All rights reserved.

Book Info:
Adrien Durand, one of the most powerful telepaths in the world, was born for a life of action and intrigue. But when his father dies suddenly, he's forced to return to Paris to take over his family's business empire, standing guard over the ancient source of their abilities—at a time of great peril. When a beautiful American empath crosses his path, he first suspects she's a spy. But a dazzling energy flows between them, forming a psychic link he's powerless to break.
Tate Fulbright was born with a telepathic gift that she both treasures and loathes. She has coped so far by losing herself in work, but on a business trip to Paris she meets the impossibly sexy Adrien Durand, and her carefully constructed façade begins to crumble. Tate hoped only to see the city sights and never expected to be drawn into Adrien's glamorous and high-risk world. But when Adrien's enemies target her, she must set aside her pride and accept his protection.
Adrien Durand prides himself on his self-control, but as his enemies draw near and his psychic connection to Tate grows, he soon finds himself in danger of losing his grip on the links that keep his mind—and his family—together. Do Adrien and Tate have a chance for a future together, or will a dangerous fate destroy them both?
Book Links:

Meet the Author: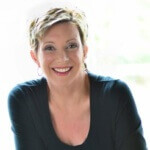 Lark Brennan's love of reading, writing and travel — including a few years spent sailing and diving in the Virgin Islands –has led to a string of colorful jobs and a well-worn passport. Her travels have also inspired her romance series The Durand Chronicles, which takes place in some of her favorite destinations. Lark dreams of one day moving to Paris, and in the meantime lives in Texas with her brilliant husband and two adorable canine "children."
Website | Facebook | Twitter |