Today it is my pleasure to Welcome romance author
Robin Gianna
to HJ!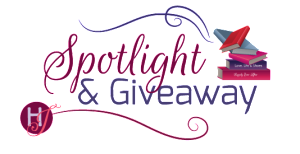 Hi Robin and welcome to HJ! We're so excited to chat with you about your new release, It Happened In Paris…!

Hi, All! I'm so happy to be on the HJ blog 🙂

Please summarize the book for the readers here:
Interventional cardiologist Jack Dunbar is in Paris to begin clinical trials on a new heart valve implantation technique he's worked to develop for over a year. He runs into beautiful and fun Avery Girard, who gives him a quick tour of Paris, until the chemistry between them is so undeniable they end up spending the afternoon making love. Then both are horrified when they find they'll be working together! Avery, a biomedical engineer, designed the original valve implantation device, and has concerns about this new one. Jack has no idea the company funding his clinical trial listened to her concerns, or that they've given her authority to pull the plug on the planned additional roll-outs of the trial if she thinks the device is flawed. As they find it harder to keep their professional distance, and more patient's have a bad outcome than expected, will Jack listen? And what will happen when he finds out about Avery's secret role and the power over the work so important to him?

Please share the opening lines of this book:
Jack Dunbar studied the map in his hand, trying to figure out where the heck he was in this city of two million people. He was determined not to waste his first hours in Paris, and never mind that he'd only had a few hours of sleep while folded into an airplane seat, couldn't speak French and had no idea how to get around.

But, hey, a little adventure never hurt anyone.
Please share a few Random facts about this book…
My editor asked if I'd be interested in writing a book set around Valentine's Day in Paris. I said "Heck yes! How romantic is that?" 🙂 Then, as I researched, I realized that February meant cold weather, rain and snow, not warm walks through parks and beautiful rose gardens – a little trickier for romance! But their first kiss happens beneath an umbrella in the snow and rain, which turned out to be very romantic, I think!
After more research, I sent them into the Alsace Mountains to snowshoe, enjoy apres-ski and a few other things! The other reason they went there was for Jack to meet a patient who had a bad outcome from Avery's original device, and you'll have to read it to see how he felt about that 😉
Please tell us a little about the characters in your book. As you wrote your protagonist was there anything about them that surprised you?
Jack is a workaholic who's put in long hours to get his clinical trial going in France, hoping to find success with a procedure that might have saved his grandfather's life. Avery is a fun, lighthearted woman as well as a serious biomedical engineer who designed the original valve device Jack based his next-generation design on. She suffers regret from the difficulties patients had with hers, and anger and resentment that the manufacturer and sponsor wouldn't stop the trial when she asked them to. Avery has also vowed to never date another arrogant cardiologist, since her last two boyfriends turned out to be jerks, but oops! She got involved with Jack before she knew that's what he did for a living. 🙂 Something that surprised me about them? Even though both had strong opinions and a vested interest in the trial, they tried hard to see the other's perspective.

What, in your mind, distinguishes this book from other books out there in the same genre?
I haven't seen other medical romances that explore risky clinical trials in people with marginal health, and the ethical dilemmas that ensue. The medical details about the Trans Aortic Valve Implantation (TAVI) clinical trials are based on reality. These trials are going on right now in different parts of the world, and soon in the United States, as bioengineers and physicians try to find new ways to help patients with heart valve problems who aren't candidates for open heart surgery. I found it fascinating, and hope readers do, too.

The First kiss…
Ooh la la, I have to say I think it's pretty romantic! 🙂
"Lost in sensory overload, Avery's eyelids flickered, then drifted shut again as Jack's hot mouth moved from her lips to slide across her chilled cheek. Touched the hollow of her throat, her jaw, the tender spot beneath her ear. She'd never kissed a man she'd just met before, but if it was always this good, she planned to keep doing it. And doing it. And doing it.
His hands cupping her cheeks were warm, and his breath that mingled with her own was warm, too, as he brought his mouth back to hers. Her heart pounded in her ears nearly as hard as the rain on the umbrella. She curled one hand behind his neck, hanging on tight before her wobbly knees completely gave way and she sank to the ground to join the water pooling around their feet.

The sensation of cold rain and snow splattering over her face had her opening her eyes and pulling her mouth from his. Dazed, she realized she'd loosened her grip on the umbrella, letting it sway sideways, no longer protecting them. Jack grasped the handle to right it, holding it above their heads again, his dark brown eyes gleaming. His black hair, now a shiny, wet ebony, clung to his forehead. Water droplets slid down his temple.

"Umbrellas don't work too well hanging upside down. Unless your goal is to collect water instead of repel it," he said, a slow smile curving the sexy lips that had made her lose track of exactly where they were. Lips that had traveled deliciously across several inches of her skin until she nearly forgot her own name.
Did any scene have you crying or laughing (or blushing) while writing it?
Well, I guess I did blush a little at the carousel scene, since most of the times I've been on one I was with my children 🙂 As I mentioned before, I had to find things for them to do together in Paris in the winter, and found there's a carousel near the Palais-Royal gardens.
"The arm he had wrapped around her tightened as he lifted his hand from the pole to grasp her chin in his fingers, turning her face so he could taste her lips. Her eyes met his, a dark moss green now, full of the same desire he knew she could see in his.
Her head tipped back against his collarbone, and he covered her mouth with his and kissed her. Kissed her until he wasn't sure if the spinning sensation he felt was from the earth turning, the carousel revolving, the horse rising and falling or his brain reeling from Avery overload.
The sound of people laughing and talking seeped into his lust-fogged brain, and apparently Avery's, too, as they both slowly broke the kiss, staring at one another, the panting breaths between them now so steamy he could barely see her moist, still-parted lips. He brushed his thumb against her lush lower lip, and it was all he could do not to kiss her again."
If your book was optioned for a movie, what scene would you use for the audition of the main characters?
This scene shows how serious both characters are about their work, their patients, and future possibilities for those with serious health problems and limited options.
"Merci beaucoup." She gently patted his hand as she'd done every time he'd talked with her. If the woman had been in an advertisement playing a dear, lovely grandma, people would have bought whatever she was selling, and his chest felt a little heavy as he wondered if the sweet woman would be thanking him in a few months.
Think positively. He checked her pulse again and reminded himself she'd likely do just fine with meds to control the leakage, which was thankfully minor. But as he looked at the smile on her wrinkled face he saw someone younger. Benjamin Larue, who couldn't even sit upright without drowning in the fluid that collected in his lungs.
"I'll be back to check on you later, Mrs. Halbert." He shoved to his feet, spoke again to the nurse and said his goodbyes. Then saw Avery standing in the doorway.
Her expression bore no resemblance at all to the flirtatious, fun Avery he'd spent the weekend with. The woman looking at him rivaled a grimly stern principal about to haul a student off to her office, and Jack braced himself for the lecture she'd given before that he absolutely did not want to hear again at that moment.
He walked past her into the hallway, and she followed. He closed his eyes for a moment, trying to find his calm, before he turned to her and held up his hand. Needing to stop whatever she was about to say before it started, because it had been a damn long day and week and he knew his nerves were worn thin enough that he just might say something he regretted. He liked her—hell, more than liked her—and respected her, and getting into an argument with her was the last thing he wanted to do.
"I know the percentage of patients with problems is higher than we expected," he said. "I know you're worried that some won't be medically manageable, and I know you think we should perform the procedure on fewer patients as we finish the trial. I know, Avery."
"So what are you going to do about it?"
What was he going to do about it? Very good question, and one he didn't have a clue how to answer. He scrubbed a hand over his face, and when he looked at her again, saw her beautiful green eyes were somehow both soft and hard as they met his.
If you could have given your characters one piece of advice before the opening pages of the book, what would it be and why?
Don't have a fling until you know who you're flinging with! 🙂 It may very well complicate your life in ways you don't expect.

What are you currently working on? What other releases do you have planned for 2015?
I'm about to finish a book that will be part of a 'Midwives On-Call At Christmas' continuity coming out this November. My next release is coming in June, titled Her Greek Doctor's Proposal. The heroine is an archaeologist, and It's set in Delphi, Greece. It took a lot of research, and was really fun to write!

Thanks for blogging at HJ!
Giveaway:

I'm giving away two print copies of It Happened In Paris and two tote bags to two winners!
To enter Giveaway: Please complete the Rafflecopter form and Post a comment to this Q:

What's your favorite city in the world, and why?
Excerpt
"I know a little place that's just what you're looking for," a feminine voice said from behind him. "When in France, eat like the French do. And that spread in there is most definitely meant for Americans."
He turned, and a small woman with the greenest eyes he'd ever seen stood there, an amused smile on her pretty face. He smiled back, relieved that someone might actually steer him in the right direction, and that she not only spoke English, but sounded like she was American, too. "That's exactly what I want. To immerse myself in French culture for a while. And soon, because I need a cup of coffee more than I need oxygen right now."
Those amazing eyes, framed by thick, dark lashes, sparkled as her smile grew wider. "Caffeine is definitely the number one survival requirement. Come on."
Leaving barely a second for him to thank the unhelpful maître d', she wrapped her hand around his biceps and tugged him toward the door and out into the chilly January streets of Paris. "Just down the street is the perfect café. We can get coffee and a baguette, then we'll be good to go."
We? Jack had to grin at the way she'd taken over. Not that he minded. Being grabbed and herded down the street by a beautiful woman who obviously knew a little about Paris was a pleasure he hadn't expected, but was more than happy about.
"I'm Avery, by the way."
"Jack." He looked at her and realized her unusual name went well with a very unusual woman. A woman who took a perfect stranger down the street to a coffee shop as though she'd known him for days instead of seconds. A red wool hat was pulled onto her head, covering lush dark brown hair that spilled from beneath it. A scarf of orange, red and yellow was wrapped around her neck and tucked inside a short black coat, and tight-fitting black pants hugged her shapely legs. On her feet she wore yellow rain boots with red ducks all over them, and a purple umbrella was tucked under her arm. Dull she most definitely was not.
"Nice to meet you, Jack." Her smile was downright dazzling. The morning looked a whole lot brighter than it had a few moments ago, despite the sky being as gray as pencil lead. "How do you like your coffee? American style? If you really want to be French, you'll have to drink espresso. But I won't judge you either way."
Her green eyes, filled with a teasing look, were so mesmerizing he nearly stumbled off the curb when they crossed the street. "Somehow I think that's a lie. And while I can handle being judged, I like espresso."
"I knew you were a man after my own heart."
He'd be willing to bet a lot of men were after her heart and a whole lot more.
The little coffee shop smelled great, and he followed Avery to the counter. She ordered in French, and the way the words slipped from her tongue, it sounded to him like she spoke the language nearly like a native.
"You ordered, so I'm paying," he said.
"That's what I was hoping for. Why else did you think I brought you along?"
"And here I thought it was my good looks and sophistication."
"I did find that, combined with your little-boy-lost look, irresistible, I must admit."
Book Info:
Avery Girard might have sworn off men, but she can't help getting swept away by the magical romance of Valentine's Day in Paris…especially when she's spending it with totally irresistible Dr. Jack Dunbar. One little fling can't hurt, right? Wrong! When it comes to Jack she's not only close to losing her professional cool…she's close to losing her heart!
Meet the Author: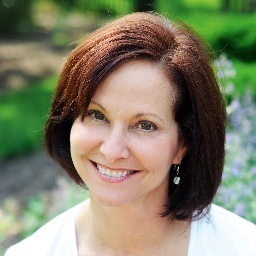 After completing a degree in journalism, working in the advertising industry, then becoming a stay-at-home mom, Robin Gianna had what she likes to call her 'awakening'. On vacation, lying in the sun with a beach read, she realized she wanted to write the romance novels she'd loved since her teens.
Robin loves pushing her characters toward their own happily-ever-afters. When she's not writing, Robin's life is filled with a happily messy kitchen, a needy garden, a wonderful husband, three great kids, a drooling bulldog and one grouchy Siamese cat.
Website | Facebook | Twitter |