Today it is my pleasure to Welcome author
Sandra Owens
to HJ!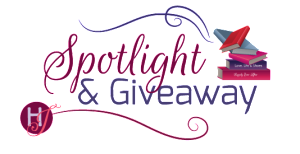 Hi Sandra and welcome to HJ! We're so excited to chat with you about your new release, Jack of Hearts!
Please summarize the book for the readers here: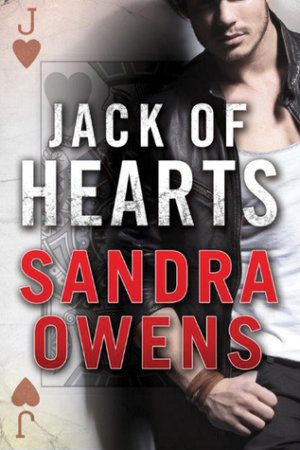 JACK OF HEARTS is the first book in the Aces & Eights series. The idea for the series began as a joke. About two years ago, my agent tweeted that she wanted someone to write a romance story about a motorcycle riding undercover cop. For fun, I took all of ten minutes to write a synopsis and sent it to her for laughs.
It went something like this:
There are three brothers, all bad to the bone and as deadly as the venom of an asp. Dressed in black leathers—reflective sunglasses hiding their eyes—their Harleys rumble a warning to beware as they pass by. Mothers pull their children close at the sight of them, bad girls just sigh, and the good girls never expect to fall in love with one of them.
Alex, Court, and Nate Gentry ride the edge of two worlds, that of the criminals who would just as soon kill them as not, and the one on the side of the law. As deep undercover agents for the FBI, the last thing they need or want, is to fall in love. To the brothers, love is a dangerous emotion; one they have no time for. To infiltrate Miami's criminal underworld, they open a biker bar, Aces & Eights. They plan to earn acceptance by the scum of society, but they fail to plan for the women who invade each of their lives.
Not five minutes later, my agent answered my email, saying, "You have to write this!" And so, all because of a tweet, the Aces & Eights series was born.

Please share the opening lines of this book:
The fight was as good as over before it started. Alex Gentry walked to the bar, grabbed a pitcher of beer meant for the dudes playing pool in the back room, then returned to the biker lying facedown on the floor. He stood over the heavily tattooed man and poured the contents over the guy's head.

"Get up, Spider," he said when the man's eyes blinked open and he sputtered. Spider laughed, turned onto his back, and opened his mouth, catching the beer. The dude was crazy.
Please share a few Fun facts about this book…
One other fun fact: I'm a panster, meaning I don't plot out my books before beginning. However, I can't write the first word until I know my hero and heroine's names and the book title. Once I know those three things, then the words will flow. The first name I chose for Alex was Jonathan. About ten pages into the story, I realized that name didn't feel right, so I changed it to Alex. Strangely, with the name change, the pages I'd written didn't fit Alex, so I started over. I can't explain it, but I associate personalities with a name, and Jonathan's personality wasn't Alex's.

What first attracts your hero to the heroine and vice versa?
First was physical (as I think it is with most men) – her red hair and green eyes, and her sassy mouth. Then as he gets to know her, it's her beautiful smile and sense of humor.

Using just 5 words, how would you describe hero and heroine's love affair?
Suspicious, forbidden, cautious, irresistible, steamy.

What can you share about their first kiss…
Here's the thing about that first kiss. Since Madison was off-limits, Alex did his best to resist her. Madison decided, if nothing else, she was going to know what it was like to feel Alex's mouth on hers, so she initiated their first kiss, taking him by surprise. At that point, and deciding he was toast anyway, Alex surrendered.

If your book was optioned for a movie, what scene would be absolutely crucial to include?
That would have to be when Madison finds out that Alex is an FBI agent. She feels betrayed because Alex has lied to her about who he was. Alex believes he has no choice but to hide the fact that he's an FBI agent as knowing that could put Madison in danger.
What are you currently working on? What other releases do you have planned for 2017?
Aces & Eights is a four book series. Book two, King of Clubs, Court Gentry's book comes out in either June or July of this year. I'm writing book three now, Ace of Spades, Nate Gentry's book. Book four, Queen of Diamonds, features a woman that the Gentry brothers weren't aware existed.

Thanks for blogging at HJ!
Giveaway:

Ebook: Jack of Hearts (Aces & Eights) by Sandra Owens
To enter Giveaway: Please complete the Rafflecopter form and

Leave a comment with your thoughts on the book…
Book Info:
Alex Gentry doesn't scare easily. Working as an undercover FBI agent in the biker bar he and his brothers co-own, he hangs with deadly criminals in order to gather information. Danger is just part of the family business. But one thing has him terrified: his attraction to Madison Parker.
Madison is the cousin of Ramon Alonzo, son and second in command to a notorious drug lord Alex is trying to bust. Alex has befriended Ramon as part of his cover, and Madison has unknowingly become his informant. Falling for her could risk this case—and both their lives.
All Madison wants is to get her new bookstore business off the ground, and for her creepy cousin Ramon—to whom she's unfortunately indebted—to leave her alone. If she could only stop fantasizing about his mysterious new friend, Alex…
As the Alonzo cartel investigation heats up, so does their relationship. But will the secrets they're keeping tear them apart—or get them both killed?

Meet the Author: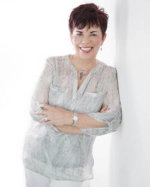 A native of Florida, Sandra Owens managed a Harley-Davidson dealership before switching from a bike to an RV and roaming the open road (though she's also chased thrills from sky-diving to upside-down stunt-plane flying). In addition to Crazy for Her—a 2013 Golden Heart Finalist for Romantic Suspense—her works include the Regency romance novels The Letter, winner of the Golden Quill for published authors award, and The Training of a Marquess, winner of the Golden Claddagh Award. A member of the Romance Writers of America and a potential cat owner, she lives with her husband in Asheville, North Carolina.