Today it is my pleasure to Welcome romance author
Lisa Marie Perry
to HJ!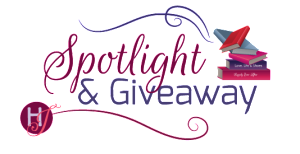 Hi Lisa Marie and welcome to HJ! We're so excited to chat with you about your new release, Just for Christmas Night!
Please summarize the book for the readers here: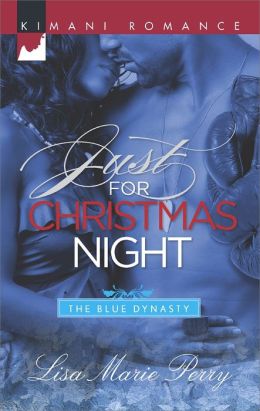 Martha Blue is more than the "sexiest heiress in Sin City." She's more than a party girl and the wild child on the fast lane to damaging her powerful family's reputation. Secretly, she wants more out of life. Secretly, her heart's been broken before. Now the man responsible, undefeated pro boxer Joaquin Ryder, is back in town to train for the biggest matchup of his career—and hopefully he can get past what happened with Martha years ago. But their plans are no match for unforgiving attraction and tension that just won't go away. Joaquin's greatest fight isn't in the ring. It's inside him—mind vs. heart. In the end, he and Martha will both make decisions that won't be easy or pretty, and the repercussions are more complicated than either expects.
Please share the opening line of this book:
Gone too long…
Miami was the place he had depended on for the past four years. It was his refuge…where he slept. Partied. Trained.
Please share a few Random facts about this book…
1) The heroine has secretly been in love with the hero since she was eight years old. Her definition of love has changed between then and now, but she's had her eye on him for years!
2) The heroine is a math geek—and proud of it.
3) The hero, an undefeated boxer who initially believes he was built for victory and violence, refuses to hit women.
Please tell us a little about the characters in your book. 
The heroine, Martha, is the youngest daughter in the powerful Blue family. She practices free love, is a savvy businesswoman and is one of the most compassionate people I've had the pleasure of meeting. The hero, Joaquin, is a tough shell to crack. It takes a unique person to get through to the protective and passionate man living underneath his damage and capacity to destroy.
As you wrote your protagonist was there anything about them that surprised you?
What surprised me about Martha is how damn masterfully she handles the life-altering twists that come her way during the course of this book. Also, the type of friend she is just blew me away. You want a woman like that in your corner.
The First kiss…
Hmm, how do I put this? Martha and Joaquin's first kiss takes place during an erotic encounter in a boxing ring.
Did any scene have you crying or laughing (or blushing) while writing it?
One of my favorite hilarious scenes comes later in the book when Martha and one of her friends—with the best intentions—try to educate a teenage girl about sex. Here's a snippet:
Martha turned away from the door to see Avery behind her holding up the doll boxes.
"If these are for me, you should know that no one in my grade plays with these unless they'd like to be laughed at."
"Martha, problem. I can't find Barbie and Ken," Leigh called out before she stopped in the foyer. "Oh. Cancel that SOS."
"Please tell me y'all don't play with dolls."
Hell's bells. Martha took the female and handed Leigh the male, and they opened the boxes. "Okay, here's the thing, Avery. Your health teacher let me know you missed the sex ed lesson. I thought I'd, um, give you notes. The dolls are props."
"Props?"
"It's how I learned."
Avery scratched her head. She was sporting a wrap while her sprain healed, but Band-Aids no longer covered her cuticles. "I already know about sex. And—" she took the doll from Leigh and yanked down his swim trunks "—Ken has no penis."
If your book was optioned for a movie, what scene would you use for the audition of the main characters? 
Joaquin and Martha have intense sexual chemistry and stubborn personalities, so for an audition I'd select the scene in which Martha begins testing Joaquin's control by gyrating on his lap in a club while he's trying to apologize to her. It's a battle of wills and the tension is high. Here's a peek:
"I'm trying to tell you I'm sorry, Martha."
Fingers of light and shadow streaked over them as he spoke the words. "What?"
Joaquin's hands shot forward to clasp her hips and urge her closer. Martha braced her palms on his thighs, felt the heat of his tight muscles beneath the fabric of his pants. Yesterday, in training mode, he'd appeared menacing. Tonight, cleaned up in a suit, he was dangerous.
Teasing danger, Martha sank her fingers into his solid flesh. Added more force to her writhing. Eliminated all the distance as she edged further between his thighs. "Not sure if I heard you right," she murmured onto his jaw…a resilient, angular jaw that had withstood so many harsh strikes. All she wanted was to lay her lips there.
No women in his entourage, no willing body that he'd taken for pleasure, could give him the compassion she could with a kiss. She hadn't planned to end up this invincible fighter's weakness. But, since he wanted no weaknesses, he didn't want Martha.
Yet here they were in spite of even that.
Countering, "You heard me," he let his hands trail her denim. The rough pads of his fingers scraped her skin through the haphazard tears in her destroyed jeans. "Martha…"
"Want me to stop, Joaquin? Am I easier to handle standing still?"
Rock. Grind. Sway. Keep dancing.
Need and resistance clashed in his irises. "I—"
Not another rejection—and for damn sure not from this man. Moving against him slowly now, she cut off his words, robbing him of the chance to test how effortlessly he could reopen her invisible wounds. "Get off my territory."
"Martha." A strong finger curled into a rip high on her hip, and his groan was so deep and intimate, she felt as though she'd made the guttural sound. "I didn't ask you to stop."
If you could have given your characters one piece of advice before the opening pages of the book, what would it be and why?
I'd likely tell them both that they have to be willing to give a little. They each want total control of their own lives, but so much of their ultimate happiness is dependent upon them growing as individuals and realizing that sometimes you just have to give it up—anger, fear, even control to a certain point.
What are you currently working on? What other releases so you have planned for 2015?
Currently, I'm writing the final book in The Blue Dynasty miniseries for Kimani Romance and the first of three sexy small-town contemporaries for Harlequin Superromance. JUST FOR CHRISTMAS NIGHT is my last 2014 release. But in 2015 I'll be releasing at least three books, and one project I'm especially excited about is an erotic novella included in a summer anthology from Kimani Press.
Thanks for blogging at HJ!
Giveaway:

Ebook of JUST FOR CHRISTMAS NIGHT
To enter Giveaway: Please complete the Rafflecopter form and Post a comment to this Q:

For plenty of people, festive music gets them into the holiday spirit. For others—like me!—books do the trick. What winter romances get you into the holiday mood?
Excerpt:
*This is at the end of Martha's first scene in the book. She and her mother don't exactly see eye to eye…*
"What happened here last night?" Tem asked, ignoring the bottles altogether.
"If you won't read the note for yourself, I'll recite it verbatim. 'Bart has an early morning. We're taking off. FYI, a Ouija and horror flick cocktail is terrifying. Let's do it again soon. Kisses.'"
"Who's Bart?"
"Leigh's boyfriend."
"Then you were hosting an orgy?"
"I'm not turning this house into a sex dungeon." Martha returned to her task, retrieving one of the basket-weave mugs.
Tem sighed, and it sounded almost anxious. "Speaking of your butt, please get some real clothes on. An NFL team publicist should care that people might see her indecent." Another sigh, though this one was heavy with weariness. "Quit shutting your eyes and ears to the truth. Everything counts. Your reputation counts. It counts, Martha, whether or not a young woman must depend on a spreadsheet to keep track of the men she's had sex with."
Martha was relieved to have her face half buried in shelves and dishes. She wiggled her nose to ease the prickly forewarning of tears. "A spreadsheet. Is that what you recommend? Maybe there's a phone app for that."
Tem's voice was softer, perhaps with regret, as she said, "What you do today, the people you let get close to you today, affects your tomorrow. That's all I'm saying."
"But it's my today. It's my tomorrow. This is my kitchen now, and if I choose not to use a stepladder to reach a high shelf, then damn it, that's my choice."
"Um—"
"And if I want to turn this house into the nastiest, most hard-core sex dungeon Las Vegas has ever seen, then that's my choice, too."
As though the room had been trapped in a chokehold, the oxygen seemed to vanish. There were no sounds except for the rush of Martha's pulse in her ears. The atmosphere had changed.
Turning her back to the cabinets, she saw Tem in her French fashion-doll getup with her gaze averted. No, not simply averted, but pinned on Joaquin Ryder.
The man whose hard, angry sexiness ate up the air in the room. The man whose vicious rejection had once sank into her as savagely as attraction did now.
The man whose coal-black stare—she knew with untainted certainty—had been fixed on Martha's ass.
Book Info:
A red-hot holiday
Pro football publicist Martha Blue has something to prove. To protect the image of the Las Vegas Slayers—and stay employed—she has to shed her party-girl reputation. Fast! So no more mistakes. No further scandals. And absolutely no falling for the one man who can give her everything she wants…and nothing of what she needs.
Danger and desire never mixed well for undefeated prizefighter Joaquin Ryder. A friend of the Blue family, he's a man who knows his boundaries…boundaries he has secretly crossed only once before. Now that he's back in Sin City to train for the biggest fight of his career, he can't afford to let a sexy distraction like Martha put him against the ropes. Revisiting their sizzling past is something he isn't willing to risk—until a steamy Yuletide encounter, where for just one night, they'll surrender completely….
Buy Links: Amazon | Barnes | BAM | iTunes | Kobo
Meet the Author: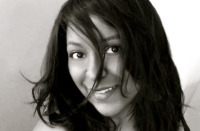 Lisa Marie Perry encounters difficult fictional men and women on a daily basis. She writes contemporary romance fiction with plenty of sizzle, energy and depth. Flawed, problematic, damaged characters are welcome. Her tales feature exciting multicultural mash-ups, sexy guy-next-door heroes and powerful larger-than-life alphas who are brought to their knees by the love of complicated women.
According to Lisa Marie, an imagination is a terrible thing to ignore. So is a good cappuccino. After years of college, customer service gigs and a career in caregiving, she at last gave in to buying an espresso machine and writing to her imagination's desire. She lives in America's heartland and she has every intention of making the Colorado Mountains her new stomping grounds. She drives a truck, enjoys indie rock, collects Medieval literature, watches too many comedies, has a not-so-secret love for lace and adores rugged men with a little bit of nerd.
Author Links: Website | Twitter | Pinterest | Goodreads
Tour wide Rafflecopter Giveaway (Signed Print Copy of JUST FOR CHRISTMAS NIGHT and $10.00 Amazon or B&N Gift Card) a Rafflecopter giveaway