Today it is my pleasure to Welcome author
Jenna Bayley-Burke
to HJ!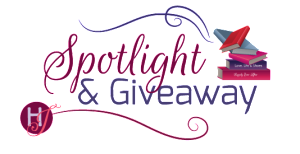 Hi Jenna and welcome to HJ! We're so excited to chat with you about your new release, Just Married!
Please summarize the book for the readers here: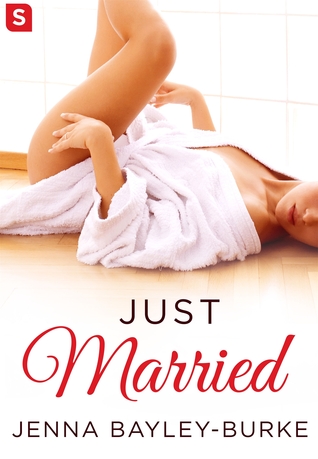 He surprises her with their wedding. She surprises him with their babies. Happily Ever After – no surprise there!

Please share the opening lines of this book:
You're getting married?" Miranda Rose choked on the words, her throat constricting, stomach twisting and soul shriveling like a lone grape forgotten on the vine.

"Tomorrow." Callum Kerr's voice held more excitement than she'd heard since their law school graduation, when he'd transitioned from student to textile mogul.
Please share a few Fun facts about this book…
Waffle wedding cakes are a fabulous idea.
You can really get creative with positions when your heroine was born doing yoga.
Miranda got to slap some sense into Cal – twice!
The odds of getting Miranda's winning blackjack hands – 0.002%
Please tell us a little about the characters in your book. As you wrote your protagonist was there anything about them that surprised you?
I eavesdropped on Miranda at a coffee shop. Well, four Miranda's in two coffee places. Pieces of each of these loud talkers came together in my imagination to make Miranda – the long-term friends-with-benefits relationship, the acrobatic sex life yoga allows, over-doing it with friend's children when you don't have your own, and that mama bear instinct to protect your children not just from physical harm but emotional as well. In other words, anything you say within earshot of yours truly will probably end up in a book if I can make it romantic and funny.
If your book was optioned for a movie, what scene would you use for the audition of the main characters and why?
Cal surprises Miranda at her office and she knows she has to tell him she's pregnant. He's been very clear that he never wants children, so she's realizing these are the final moments they'll be happily married. The scene has a bit of everything – her apprehension, his happiness, their attraction, and the moment that tipped their world.
"Make yourself comfortable, Mr. Kerr." Miranda put a hand on her hip and pulled her stomach tight. She'd thought she had another week to pretend everything was okay. They'd planned to meet next weekend in Portland where he had a meeting. She had an ultrasound scheduled this afternoon to measure the babies. This one would be more sensitive, and hopefully ease her mind about her pregnancy transgressions.

"I plan to, Mrs. Kerr." Cal winked at her. "I thought you'd be so excited to see me, you'd be on my lap by now."

"Did you?" She matched his grin, though her stomach churned. "What are you doing in Seattle? Layover?"

"Labor Day weekend with the wife. It's a new month."

"Indeed it is. I didn't know textile moguls bothered with holidays."

"I don't, but I thought you'd have a long weekend and since I shortened ours, you are supposed to be thrilled to let me make it up to you. By the odd look you're giving me, I'm guessing you had other plans?"

"It's not that. I just don't know what to make of you here, now." She motioned to her office, neat and orderly. She knew how to handle business here. Her unexpected husband, not so much.

He rose and made up the distance between them. "I thought surprises were romantic."

"Your surprises feel like an ambush." His scent hit her like an opiate. She took a deep pull of that combination of soap and man, and wished she had a normal pregnancy craving. Pickles and ice cream instead of eau de Cal. "I find proposals and invitations far more romantic."

"You know what I find romantic?" He set his hands on her hips.

"Not a damned thing."

Faint lines crinkled around his dark eyes as he laughed. "Too right."
What do you want people to take away from reading this book?
Hopefully a laugh or two so they don't think too hard about about how we teach people how to treat us. Cal and Miranda had a Peter Pan and Wendy relationship for years. But you can't build anything with a boy who's always flying off to Neverland (or in his case, Scotland). Her needs shifted, but before he had any hope of meeting them, he first had to learn that this Mira would not tolerate being with a boy when she needed a man. Whoa. That got deep. Maybe I should have said the takeaway would be a list of sex positions to try, because these two must have one of those position a day calendars.
What are you currently working on? What other releases do you have planned for 2016?
Snowed In releases this November, just in time for the holidays. The one who got away get's snowed in with an alpha in need of redemption. Otherwise known as riding out a snowstorm in a comfy cabin with the person you're reluctantly hot for, and all that togetherness (condom hunting, snowshoeing, ruling the chess board) gets you hoping all that snow never melts.

Thanks for blogging at HJ!
Giveaway:

Ebook copy of JUST MARRIED by Jenna Bayley-Burke
To enter Giveaway: Please complete the Rafflecopter form and Post a comment to this Q:

Since Just Married begins with a Vegas wedding, tell me, what is your favorite thing to do in Vegas?
Excerpt from Just Married:
"I could strangle you right now." Her finger jabbed at his chest so hard he looked down to see if it left a mark. "You don't get to call me and say you're getting married in a day, make me show up and try to talk you out of it, and then say it's some kind of joke. If you want to vacation with your friends, you invite them. And don't talk to me about marriage. I am not a game you play. I deserve more respect than that."
She shoved him aside with more strength than he'd thought possible and pushed her way out of the shower. She snagged the robe from a hook and wrapped her hair in a towel at mach speed.
Fear squeezed his chest. Of all the ways he thought this might go, he'd never imagined her outraged. He grabbed a towel and wrapped it around his waist as he chased after her.
"It's white." She stood in front of the closet, clutching the bridesmaid gown. She tossed it onto the huge bed and pointed at the flowers on the bedside table. "And those are bouquets. That's why they are tied and set in the water, not fanned out." She smacked her hand against her forehead. "And this is the honeymoon suite. I thought the hotel had made a mistake, but this is all you. All some cruel game you dreamed up to bring everyone together."
"Listen. I can explain." He stepped to the foot of the bed, but didn't get too close to her. He'd never seen this side of Miranda, and it unnerved him. He'd thought he knew her so well.
She tipped her head back and gave the saddest laugh he'd ever heard. "Of course you can. You'll have to make your excuses while I get ready, because I am so out of here." She brushed past him to the vanity.
"Miranda, please hear me out." His stomach knotted as he turned to catch her gaze in the mirror. He had until she made it from hairbrush to perfume. Less than that really, because she was sure to drown him out with the blow dryer.
"What did you expect?" She tugged the brush through her hair and then tossed it onto the marble countertop. She picked up a tube and squeezed a white cream on her hand and scrubbed it into her flushed face. "Was I supposed to throw my arms around you and confess my undying love and follow you back to New York tomorrow? Drop everything the way I did when your father died? I have a life, Cal."
"I don't expect anything in your life to change. Mine either."
Excerpt. © Reprinted by permission. All rights reserved.

Book Info:
Seattle attorney Miranda Rose arrives in Las Vegas determined to keep her best friend-with-benefits from making a costly mistake – marrying some stranger just to save his family trust. But once there, Miranda discovers she's the surprise bride! One red-hot honeymoon later, they're back to their over-scheduled lives on opposite coasts. But a marriage of convenience with regularly scheduled sexytimes turns complicated when Miranda gets the shock of a lifetime: she's pregnant…with twins.
Miranda has always wanted a family of her own, but her infertility made it impossible. Besides, Callum's difficult upbringing places him adamantly in the no-kid zone. Now she must decide between the man she's been in love with for years and the children she's longed for. Or will Callum surprise her yet again and come through when it matters most?
Book Links:

Meet the Author: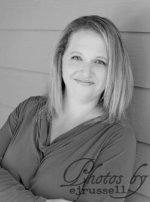 By day, JENNA BAYLEY-BURKE is faster than a speeding toddler, stronger than a stubborn husband, able to leap tall Lego structures in a single bound…but by night, while the family sleeps, she writes romance novels where no one ever has to scoop up after the dog, change diapers, clip coupons, drive carpool, do laundry, mop floors, get Silly Putty out of hair, vacuum, empty the vacuum bag (gross!), exercise, count calories, apply Band-Aids, clean up puke…wait where was this going? Oh, Jenna writes romance because it is glamorous.
Website | Facebook | Twitter |