Today it is my pleasure to Welcome author
Mari Madison
to HJ!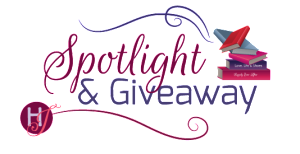 Hi Mari and welcome to HJ! We're so excited to chat with you about your new release, Just This Night!
Please summarize the book a la Twitter style for the readers here: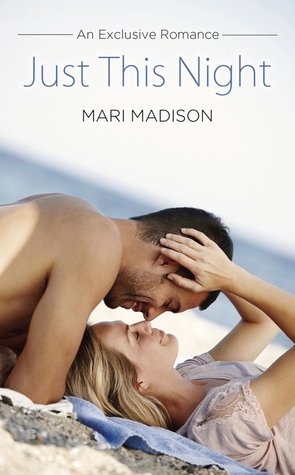 Full of heart, sexy times, and swoons: can a one night stand having the makings of an exclusive?
What's your favorite line(s) from the book?:
"Did I just say that? Seriously I couldn't possibly have less game if I came here with a Parcheesi board." – our hero, Mac, who has been out of the dating game a while…
Please tell us a little about the characters in your book. What first attracts your Hero to the Heroine and vice versa?
They are both disillusioned by love and relationships, though through very different circumstances. Mac's wife cheated on him and then took off overseas when the scandal hit, choosing her career over him and their four-year-old daughter. He's decided that love is not worth the trouble and that taking care of his daughter, (who is still upset about mommy leaving) should take priority over his own happiness.
Beth is Facebook stalking her ex when the story opens. Her long time boyfriend was supposed to move out to San Diego to join her when she got her new job. But he kept putting it off and in the end hooked up with and married his sister instead. Her roommate has decided she needs to go out and have a one night stand to get over him. This is not Beth's normal MO, but in desperation she agrees to try.
When you sat down to start this book, what was the biggest challenge you faced? What were you most excited about?
I really tried to create a good mix of heat and heart and this book. Sometimes you get a story that's really heartfelt, but it doesn't sizzle on the page. And sometimes you read a book that's super sexy, but lacks an emotional tug. My favorite books have both elements and that was what I set out to do with Just This Night.
I was most excited about the scenes with Mac's daughter. I have a four year old at home myself and I pulled a lot of their escapades straight from watching my daughter and husband. Because of this, Ashley feels very real to me. And both she and Mac are very close to my heart. Plus, what could be hotter than a guy who put his child before his own interests?
What, in your mind, makes this book stand out?
I think the TV newsroom setting. I used to work as a TV news producer (in San Diego and other cities) and I've seen firsthand all the drama behind the scenes, once the cameras stop rolling. So it was fun to use that as a backdrop. While the romance, of course, takes center stage, there is a hint of mystery and intrigue that I had fun writing as well. I hope readers will enjoy the sneak peek at how TV news stations really operate and what happens just off camera.
The First Kiss…
Gentle, with an underlying urgency.

Did any scene have you laughing or crying (or blushing) while writing it?
When Beth meets Mac's daughter Ashley, they play a joking game called "Monster and Reporter" where little Ashley pretends to be a reporter, like her newfound friend Beth, and Mac chases her around as a monster. Later, when Ashley wakes up and walks in on Beth and Mac…canoodling…she demands: "Are you guys playing monster and reporter without me?"
It still cracks me up. ☺
If your book was optioned for a movie, what scene would you use for the audition of the main characters and why?
I would use the scene where Mac and Beth first meet at the club and face off with the snobby, hipster bartender. There's an instant chemistry between them, even though neither of them want to be there. I'd want to see sparks fly between the actors, right from the very beginning, as well as see the natural sense of humor they both have.
If your hero had a sexy-times play list, what song(s) would have to be on it?
Mac makes a joke about Barry White on the stereo, but I'm guessing he'd probably be a Coldplay kind of guy.
If you could have given your characters one piece of advice before the opening pages of the book, what would it be and why?
Mac: It is possible to be a good parent and still have a personal life.
Beth: (As her roommate tells her) "Don't let the bastard stop you from being the sexy, sexy slut you know you can be." Or in other words, it's time to open your heart to the possibility of new love. (I'm sure that's what Stephanie, meant, right?)
What are you currently working on? What other releases do you have planned for 2016?
I am working on book #3 of the Exclusive Romance series, called AT FIRST LIGHT. It's about a war-torn foreign correspondent who returns home after five years of reporting overseas. He's suffering from PTSD and can't handle a regular reporter job so they put him on a "He Said, She Said" entertainment segment. Not something easy for the hard news junkie to accept. Even harder to accept? The "She" in the "He says, She says" segment just happens to be his ex-girlfriend, who he left five years ago. And she's none to happy to have him back.
Thanks for blogging at HJ!
Giveaway:

2 Print copies of JUST THIS NIGHT
To enter Giveaway: Please complete the Rafflecopter form and

Leave a comment with your thoughts on the book…
Excerpt from Just This Night:
Okay, Mac, what the hell do you think you're doing?
I mean seriously. It was one thing to joke around with a girl sitting beside you at the bar. Quite another to wrap your arms around her tiny waist and twirl her around the dance floor. I hadn't been lying when I'd told Sadie I was done with women for good. So how come I'd jumped like a fucking frat boy at the first one who'd made me laugh?
Maybe I should blame the music. The DJ's driving techno beat. It brought out the primitive and suddenly it was as if I were some caveman, unable to focus on past hurts and future consequences—just this hot little body pressing up against mine.
Or maybe it was just being out of the house in the first place. It'd been way too long since I'd been out on my own, not a care in the world. Even longer still since I'd held a girl in my arms, unabashed interest sparkling in her wide, brown eyes. In all my years with the Bitch I was pretty sure she'd never given me such a look. The kind of look that was able to stoke me in a way that should have required hands and fingers.
Slow down, Mac. You're getting carried away.
I forced myself to squeeze an inch of space between us. But her electrical pull soon drew me back in. As if she were some kind of industrial strength magnet and I was helpless as metal file shavings.
And who could blame me? It wasn't just that she was hot, though she definitely was. Long blond hair tumbling down her bare back in waves, curves in all the right places, and skin kissed golden by the San Diego sunshine. She had long eyelashes and full lips—and dark beguiling eyes that had danced with mischief as she had effortlessly brought that bartender to his knees.
Yes, she was definitely hot. But what I liked even better was the natural dorkiness she was obviously trying to hide beneath her goddess-like exterior. Like, for example how she was wearing this green scrap of fabric that could barely qualify as a dress, but kept yanking down on it self-consciously every five minutes as if she wasn't used to wearing something so short. Fifty bucks it belonged to that roommate she mentioned.
And when we were walking to the dance floor, she'd almost ate it as she teetered awkwardly in her high heels—even though she hadn't had a drop to drink. (Eat your heart out, J. Law.) She'd also stepped on my feet at least three times during our brief dance, which should have been annoying, but was actually kind of adorable. The Bitch, who had effortlessly managed to wear six-inch Jimmy Choos until the day she gave birth, would have rolled her eyes. Which was probably why I found it even more endearing.
Oh, and the way she'd jumped in to save me from that asshole bartender? That was straight up superhero shit, no question.
"So you lived in Boston? What was that like?" she asked, forced to shout in my ear to be heard over the music. Her fingers grazed my hip as she leaned in, causing a jolt of electricity to shoot straight to my groin. Did she have any idea what she was doing to me? The fact that I was pretty sure she didn't made it all the more enticing.
"Boston?" I managed to choke out. "It's nice. But, uh, it can get pretty cold."
Jesus. Did I just say that? Seriously I couldn't possibly have less game if I came here with a Parcheesi board.
"Oh yeah?" she said. "Well, San Diego can get pretty hot."
"I think I'm learning that," I said, not able to help a small smile. Damn she was adorable. I found myself reaching up to brush a lock of honey-colored hair from her eyes, managing to reveal, then promptly lose myself in, her huge, dilated pupils. For a moment, she looked back at me, wide-eyed and fucking beautiful, then her long lashes swept down, her cheeks taking on a rosy glow.
So she was shy. Shy in the way that made me believe she didn't do stuff like this all the time. That she didn't go to clubs and dance with strangers. That she'd made an exception for me.
Like I was making an exception for her.
Something stirred deep within me. Just don't kiss her, Mac. It's okay to dance. Just don't you dare kiss her.
Don't kiss her? Hell, it was all I could do at this point not to slam her against the wall, grab that tight ass in both hands and let her wrap her legs around my waist as I took her right here and now in this club before God and everyone. Not that someone as sweet as her would likely appreciate such a gesture. She was a good girl. The kind who deserved candles and roses and all that romantic stuff.
The kind of girl who deserved better than someone like me.
The music slowed and I thought about breaking apart, thanking her for the dance and walking away before it was too late. Grabbing that cab, heading home, checking on Ashley and letting her know everything was okay. Her daddy was home safe and sound.
But Ashley was asleep. I'd texted Sadie half a dozen times before she told me she was turning off her phone. Don't call me. I'll call you if I need you. But I won't need you, because she's fine. And she'll still be fine, even if you somehow manage to fall ass-backward into having a good time for once in your life.
You deserve it, Mac, she'd told me. And I knew if she could see me now she'd tell me I deserved her, too.
And so I pushed past the guilt. I didn't break apart. Didn't walk away. Instead, I allowed my hands to circle her waist, pulling her ever closer. She was small—I could probably crush her with little effort—but at the same time her body was firm, tight, with the exception of her soft breasts, now pillowed against my chest. I could feel my jeans tightening and hoped she couldn't tell how turned on I was getting. Or at least wouldn't mind if she could. Hell, I couldn't even remember the last time I had a hard-on for anything but my own hand. And for a moment, I forced myself to forget everything, except the dance—and her.
"So, um, Boston. You didn't like the cold?" she murmured, her mouth brushing against my chest as she spoke.
"Cold? No." I swallowed hard. "In fact, I think I could get pretty used to the heat."
Excerpts. © Reprinted by permission. All rights reserved.
Book Info:
At News 9 San Diego, the hottest stories happen off camera.
Betrayed and abandoned by his wife and left to raise their young daughter on his own, TV news photographer Jake "Mac" MacDonald has moved to San Diego for a fresh start. He's sworn off women forever and devoted his life to his little girl. But when his brother-in-law drags him out to a night club, Mac can't help but be drawn to the cute blonde who asks him to dance. Maybe he can make an exception…for just one night.
A hot fling is exactly what news reporter Elizabeth White had in mind when she brought Mac home. A quick cure to help her get over her ex-boyfriend. But things get awkward when her anonymous hookup turns out to be her newest colleague. Now they must put their attraction behind them and find a way to work together. But when someone starts sabotaging Beth's career, she realizes Mac is the only one she can trust. And maybe their one night has the makings of an exclusive after all.
Book Links:

Meet the Author:
Mari Madison is a multiple Emmy Award-winning television news producer and author of novels for adults and teens. She's worked at television news stations in Boston, San Diego, and Orlando and helped launch the nationally syndicated morning show Better in New York City. Under the name Mari Mancusi, she writes young adult books, including the Blood Coven Vampire novels, the Scorched series, and Gamer Girl. She lives in Austin, Texas with her husband, young daughter and their two dogs.
Facebook: www.facebook.com/marimadisonbooks
Twitter: @marimancusi
Website: www.marimancusi.com
And sign up for my newsletter for a chance to win a $25 Amazon gift card: www.marimadison.com/contest