Today it is my pleasure to welcome Entangled Pub. author

Brooke Moss

to HJ!
Brooke would you please introduce yourself to the readers here…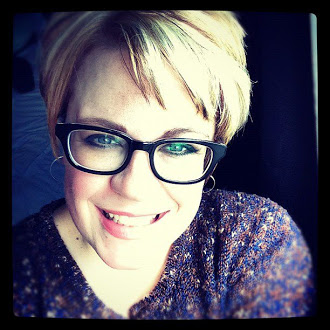 Brooke Moss is the name, contemporary romance, fantasy YA, and women's fiction are the game.
Brooke writes complex, character-driven stories about kismet, reunited lovers, first love, and the kind of romance that we should all have the chance at finding. She prefers her stories laced with some humor just for fun, and enough drama to keep her readers flipping the pages, and begging for more!
When Brooke isn't spinning tales, she spends her time drawing/cartooning, reading, watching movies then comparing them to books, wrangling five kids & one hubby she lovingly refers to as her "nerd", and attempting to conquer the Mount Everest of laundry that is the bane of her existence.
Tell us a little about your process. Do you start with an idea? A character?
Often times it will start with a concept. Say…the friends to lovers notion. Or an enemies to lovers story. Then I usually find pictures of stars, etc, that embody the characters in my head. Then I usually make a playlist that embodies the story in my mind. Then……magic happens. (Hopefully!)
What authors, books, or ideas have influenced you?
You know, I'm not a super big Twilight fan (beyond admiring the eye candy in the movies), but I (like everybody else in the world) was sucked into those books like a heroin addict. So I've always had a really big admiration for Stephenie Meyer. Not because she's especially skilled at writing, because while she's good, I've read unpublished authors who are mind bogglingly good writers. But you can't help admiring a woman who was knee deep in diapers and carpools, who sat down to a laptop one day, and essentially created an empire. Now she's a bazillionaire, and owns a production company, and her husband stays home with the kids while she rakes in the dough. Kudos to her, man. She's got the midas touch.
What are you currently working on? What other releases so you have planned for 2013?
I've got my first YA coming out in (hopefully) summer of 2013. It is my first dip in the YA pool, as well as the fantasy pool, and it's all about mermaids living at the bottom of the Pend Oreille Lake, in northern Idaho. I'm really psyched about it, and we're in the middle of edits. I hope everyone likes it!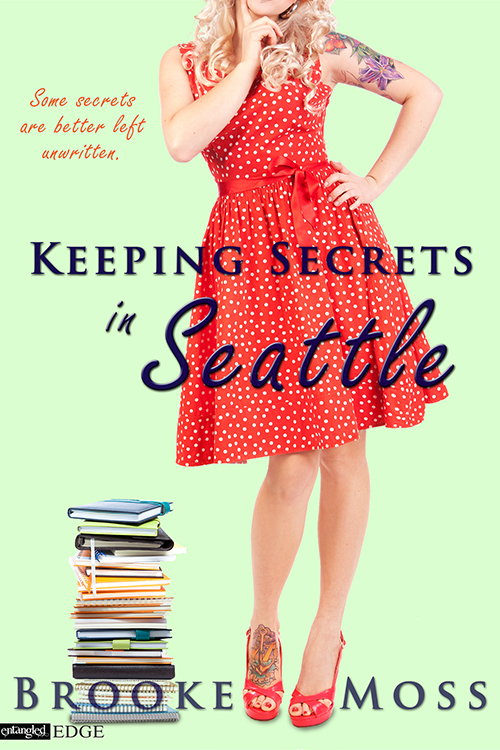 Then I've got my first self pub coming out this summer, as well! It's a romantic comedy/women's fiction called "Baby & Bump", and it's all about a single woman who finds herself unexpectedly pregnant…and in love with her obstetrician. Nothing says love and romance like stirrups and speculums, eh? Just kidding, just kidding…
Let's talk about your newest release 'Keeping Secrets in Seattle', If you had to sum up the book for the reader here…
Think "Bridget Jones' Diary" meets "My Best Friend's Wedding"……with a dark twist.
What was your biggest challenge while writing this book?
When it went to edits I had to cut it back from a dual perspective (Violet & Gabe's) to just Violet's perspective. That was especially difficult, because I LOVED Gabe's perspective…and he added some enlightenment to the story.
If you had to pick your favorite scene …
The very last scene in the book….the one where Violet goes to Gabe's work party. Hot!
Giveaway: A copy
'Keeping Secrets in Seattle'
To enter giveaway: 
Have you ever had a friend that you had "more than just friends" feelings for?
An excerpt from 'Keeping Secrets in Seatle',
I cleared my throat furiously. "I considered you my boyfriend."
He looked at me, only half of his face visible in the darkness. "Then why? Why'd you do it?"
My mouth opened, then shut, then opened again.
His eyes dropped. "By the time you came back from your dad's I was past the anger. I just missed my best friend. I wanted us to go back to the way things were before."
I nodded sadly. "I know. So did I."
"When your mom came over to tell us that you were flying home, I made the decision that those couple of weeks when we were dating were ancient history. I packed them away in the back of my mind, and promised myself never to bring it back up again."
I watched him look out the window, his profile strong against the Seattle skyline.
"You came off that plane so different." Gabe shook his head. "Your hair was purple, you had your nose pierced. You were a completely new person. There was something darker about you. Evasive and defiant. You snuck out all the time, and tried to piss your mom off every day, and you'd changed your looks so drastically. It was weird." When I didn't respond, his voice deepened, anger visible on his pinched face. "I asked you, over and over again, what was wrong. I begged you to tell me why you were acting so weird."
I nodded. "I know." By the time I'd come home from my father's, the vault had been locked, and the secret about Cameron was in it. I'd vowed to never bring that subject up again, and no matter how much he pleaded with me to spill it, my secrets remained mine alone.
Gabe's eyes were so sad that I wanted to reach out and cup his face. Instead, I just sat on my hands. "I couldn't tell you then. I'd worked too hard to lock it all away."
"I never stopped, you know." His voice was quiet.
My pulse stuttered. "Never stopped what?"
He gripped the glass tightly. "Never stopped loving you."
I held my breath. My bones morphed into butter, and I was going to slide off the countertop and into a pile on the floor.
"What?" I whispered.
Gabe went to set his glass down on the counter, his eyes still locked on mine, but missed it by half an inch. It hit the tile floor with an ear piercing crash, and shattered at his feet.
I jumped off the counter, "Here, let me get it…ow."
Crumpling forward, I landed in Gabe's arms, which effortlessly lifted me up, and placed me back on the counter. I realized that the bottom of my rainbow-colored sock was saturated with blood.
"Vi, your foot." Gabe flipped on the light above the sink and peeled the sock off my foot to examine my heel. "Crap, there's glass stuck in it."
"Damn." I grimaced, pain searing through my heel.
He turned on the faucet, pushed the hem of my jeans up, and swung my leg into the sink. While rinsing it under the cool water, Gabe's fingers stroked my foot, carefully picking tiny pieces of glass out of the skin. "I don't think you'll need stitches, but you definitely need a bandage." He reached into a cupboard and pulled out a small first aid kit.
"Wow. What a Boy Scout. Always prepared," I joked.
He glanced up at me. "Shh."
I watched him in silence. Gabe finished cleaning the cuts, dried my foot off with a kitchen towel, then delicately taped gauze on my heel, stopping momentarily to chuckle at the sight of my freshly painted teal green toenails. When he was done, he swung my leg back, then stood in front of me. It wasn't until about twenty seconds later that I realized he was biting his lip. He reached over and flicked the light above the sink back off, leaving us in the darkened kitchen. And again, we were right back to where we'd been five minutes earlier. He positioned himself between my knees, and his fingers fastened themselves on my waist. My pulse raced and my head went light.
"Vi…" Gabe sighed as he leaned toward my lips. I could feel the heat from his mouth on my own.
The sound of a key in the lock filled the kitchen.
"Alicia…" he hissed.
"I thought she was going to Whidbey!" I whispered back, covering my almost-kissed lips with my fingers.
His eyes were round. "I don't…her plans must've changed."
His fingers immediately retracted from my hips, and he pulled away from me like a skittish animal, his tennis shoes crackling on the shards of glass still on the floor. I covered my mouth as soon as I realized that Alicia was the only other person, besides me, who had a key to Gabe's door.
Shame washed over me like a bucket of ice-cold water. I had a boyfriend. Gabe had a fiancée. What was I thinking? I hopped down, sidestepping the glass, and darted into the living room, where I sat down in a chair and conspicuously grabbed a magazine to flip through, my heart thundering in my ears.
The door opened, and Alicia's voice called out, "Gabriel?"
My throat clinched shut, so I turned the magazine right side up with a stifled shriek.
Gabe cleared his throat. "Yeah, I'm here."
She floated into the room, and stopped dead in her tracks when she spotted me. When she spoke, her voice became eerily dark. "Working all day on your proposal?"
"Yeah, almost done with it. Violet came to give me a haircut, because I was getting so shaggy, and I know you hate it when I look shaggy." Gabe was speaking too quickly. "Then we got to talking and watching the game on TV. Hey, how was your trip to Whidbey?"
Alicia's cool gaze scanned the room: the television, which was playing a Spanish soap opera because I'd flopped onto the remote control earlier; Gabe's work papers spread all over the carpet; the messy dining room table and discarded laptop; the chair sitting in the middle of the kitchen floor with a circle of hair around it; the piles of crumpled paper all over the dining room; the broken glass and blood on the tile floor; and, of course, my bandaged foot.
"Hello." She said it to me through clenched teeth.
I had to make a conscious effort to lower my lids to a normal level. "I was just leaving."
Limping over to my shoes and coat, I scooped them up without bothering to put them on. "Thanks for inviting me this morning. I think my dress will work nicely. I…" I racked my brain for something nice to say. Something to try and fix the mess I was undoubtedly leaving Gabe with. "I can't wait to see you in your gown. It sounds awesome."
Alicia's eyes were filled with venom. "We'll be seeing you."
"Okay." I opened the door and stepped out. "See ya, Gabe."
Just before the door clicked shut behind me, I heard him reply weakly. "See ya."
Blurb:
Seattle hairstylist Violet Murphy always knew the day would come when her best friend Gabe Parker would want to settle down. She'd secretly wished it would be with her, but now that he's chosen someone else—the prim, perfect Alycia—he wants Vi to be his best man.
Healing her broken heart isn't easy, but when Violet meets Landon Harlow, a man who isn't fazed by her funky style and less-than-delicate attitude, she takes a step in the right direction. Until Gabe's fiancé's gorgeous façade begins to crack, and Violet's disturbing past comes back to haunt her, that is. Vi now finds herself armed with a series of lies that would break Gabe's heart—and his engagement—if he knew their truth, and a secret from their childhood that could change everything.
With the wedding looming, her relationships unraveling, and the bachelor party of the century to plan, Violet must choose between a fresh start with Landon, or confronting her painful past and risking it all for a chance at a future with Gabe.
Goodreads | Amazon |B&N |  Entangled |

Author Bio: 
Brooke Moss lives in beautiful eastern Washington with her handsome nerd and five darling, wicked children. When she isn't spinning tales, she spends her time collecting tacky owl décor, changing the color of her hair, and watching too much reality television.
Author:
Email: brookemosswriter@gmail.com
Website: www.brookemoss.com
Twitter: https://twitter.com/brookemoss4 @brookemoss4
Facebook: http://www.facebook.com/brookemossauthor
Pinterest: http://pinterest.com/sarahbearskie/