Today it is my pleasure to Welcome romance author
Lillian Marek
to HJ!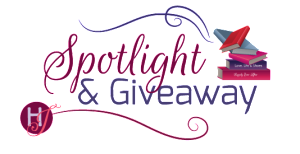 Hi Lillian and welcome to HJ! We're so excited to chat with you about your new release, Lady Elinor's Wicked Adventures!
Please summarize the book for the readers here: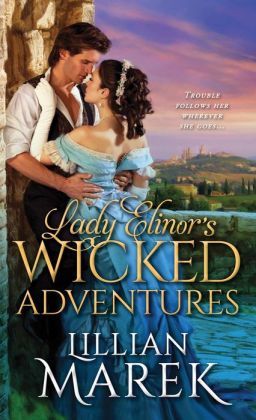 Let's see…
Lady Elinor Tremaine is one of the adventurous children of the Marquess of Penworth. She longs for something new and different. Harry, Viscount Tunbury, longs for Lady Elinor. On a trip to Italy, they explore Etruscan ruins, defy antiquities thieves, help a Garibaldi supporter, and find that love is the greatest adventure.
Please share a few Random facts about this book…
Years ago I was in Orvieto and visited an exhibition of Etruscan funerary sculpture. That sounds a bit grisly, but it was actually very cheerful. The people carved on the sepulchres looked happy to be there. They were reclining as if they were at a banquet, and there were often couples carved together. I didn't get to stay as long as I would have liked because my family didn't find this nearly as interesting as I did, but those smiling Etruscans hung around in my memory.
Please tell us a little about the characters in your book. 
Lady Elinor is 21 years old. She enjoys the social life of the aristocracy, and she's a great success there, but she wants something more from life. Harry has been friends with Elinor's brother since they were schoolboys at Rugby. He has known Elinor since she was a child, and still calls her Norrie, her childhood nickname. He is in love with her, but thinks that since his own parents' behavior is so sordid, he is unworthy of her. He wants to be noble and protect her. She wants to shake some sense into him.
As you wrote your protagonists was there anything about them that surprised you?
When I started out, I didn't realize what a fighter Elinor is. Harry wants to protect her in very traditional male fashion, but her skills come into play on the social battlefield. Anyone who threatens Harry or even makes him unhappy will have to deal with her!
The First kiss…
Harry has been nobly keeping his distance from Elinor, and has just rescued her from a fellow who was pressing his attentions a bit too forcefully. Elinor says she can't imagine why Harry would care if someone wanted to kiss her, and he snaps:
He swore furiously, grabbed her, and pulled her into his arms. One kiss he would have at least, even if she would never speak to him again. One kiss.
He pushed his hand into her hair to hold her head and brought his mouth down fiercely on hers. One kiss to last him a lifetime. For this moment at least, he would possess her. He coaxed her mouth open and slid his tongue in. He could feel her startled gasp, but he didn't care. He needed to taste her. She tasted of lemonade. For the rest of his life, lemonade would bring back this moment.
Her mouth had opened under his, and he slid his tongue in to explore her. She gave a little moan, and then her tongue tentatively tangled with his.
He froze. Her tongue was…
He slowly became aware of other oddities.
She wasn't struggling. She wasn't pushing him away. In fact, her arms were around his neck and she was holding him almost as tightly as he was holding her.
He lifted his head enough to look at her. "Norrie?" He whispered her name uncertainly.
She smiled at him. Her eyes were dreamy and not quite focused, but she smiled up at him. He could see that.
He crushed her to him then. He kissed her eyes, her hair, her neck—every part of her he could reach with his mouth while standing just outside a ballroom full of people and murmuring between kisses. "Oh Norrie, I love you…I've loved you so long…I love you…I love you…" A piece of him knew that he should say something more, something poetic, but he couldn't think of anything. All he knew was that Norrie was in his arms.
Did any scene have you crying or laughing (or blushing) while writing it?
I really enjoyed writing the scene where Elinor discovers that Harry carries a pistol and expresses some doubt about his ability to use it. He is offended and wants to demonstrate his skill:
"Do you see the branch in the middle that sticks off at right angles to the main branch?"
She considered. "Yes, I see it."
"All right then." He took aim and fired.
The branch was severed just where it joined the main branch. There was a moment of silence—the shot seemed to have silenced the nearby insects—followed by a growing rumble. The wall of the glen behind the shrub trembled and then broke loose and began to roll down. With an oath, Harry pulled Norrie out of the path of the boulder that came crashing through the shrub and down the hillside to land not far from where they had been sitting.
They stared at the large slab that came to rest in a cloud of dust at their feet.
She pulled slightly away from him, though not quite out of his encircling arm, and leaned over to examine it. "Harry, I think you killed a stone."
If your book was optioned for a movie, what scene would you use for the audition of the main characters? 
I don't think I ever thought about that before. Hmm. Maybe the scene at the beginning, when Harry has returned to London after traveling for four years, and he and Elinor meet unexpectedly on the street. She realizes how much she has missed him, and he realizes how foolish he was to hope that he could think of her as just a friend. Neither one says anything, however. I think it might be a good test of skill to ask the actors to show that with practically no dialogue.
If you could have given your characters one piece of advice before the opening pages of the book, what would it be and why?
Well, since I wouldn't want to suggest anything that would eliminate their problems completely, I think I would say, "Lady Elinor, hang on to your hat pin." (The first chapter of the book explains why.)
What are you currently working on? What other releases so you have planned for 2015?
The second book in my Victorian adventure series should be out next August. That's Lady Emily's Exotic Journey, and it's about the next Tremaine daughter, Lady Emily, who travels with her family to visit the excavations at Nineveh. And I'm also working on the third book, which is set in a small German principality. The heroine is trying to protect her friend who is masquerading as a princess in order to foil the villains. After that—well, I have a list of about 75 ideas that I'd like to work on. I don't think I'm going to get bored any time in the near future. *Grin*
Thanks for blogging at HJ!
Giveaway:

Print copy of Lady Elinor's Wicked Adventures (US / Canada)
To enter Giveaway: Please complete the Rafflecopter form and Post a comment to this Q:

Well, I spend a lot of my time in the 19th century, and I'm perfectly happy there, but sometimes I wonder: What do you think of when someone says "Victorian"?
Book Info:
Lady Elinor is searching for treasure
The intrepid Lady Elinor Tremaine is caught up in the Victorian fervor for exploring distant lands. Her travels throw her back in the company of an old friend-this time, far from the security of polite society.
And uncovering the secrets of her own heart
Harry de Vaux, Viscount Tunbury, has loved Lady Elinor for as long as he can remember- but his family's sordid background put her completely out of his reach. Prowling through Etruscan ruins in Italy with Elinor is exquisite torture. She is so close, and so forbidden…
Book Links:
Amazon: http://amzn.to/1rNzW7e
Apple: http://bit.ly/1t9yhv6
BAM: http://bit.ly/1n1LS2d
B&N: http://bit.ly/1oJDF8n
Chapters: http://bit.ly/1p6aEmz
Indiebound: http://bit.ly/1yRbaWv
Kobo: http://bit.ly/1tOj1ar
Meet the Author: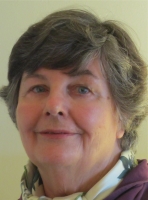 Lillian Marek was born and raised in New York City (the center of the universe). At one time or another she has had most of the interesting but underpaid jobs available to English majors. After a few too many years in journalism, she decided she prefers fiction, where the good guys win and the bad guys get what they deserve. My website is lilmarek.indiemade.com
Blog Tour Giveaway: a Rafflecopter giveaway