Today it is my pleasure to Welcome author
Paula Brackston
to HJ!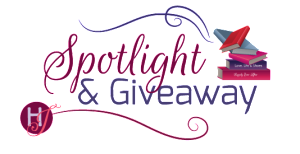 From New York Times bestselling author Paula Brackston, Lamp Black, Wolf Grey is an enchanting tale of love and magic featuring her signature blend of gorgeous writing, an intriguing historical backdrop, and a relatable heroine that readers are sure to fall in love with.
Paula Brackston shares favorite scenes from Lamp Black, Wolf Grey:
Being asked to select five of my favourite scenes or moments from my book Lamp Black, Wolf Grey was an interesting challenge for me.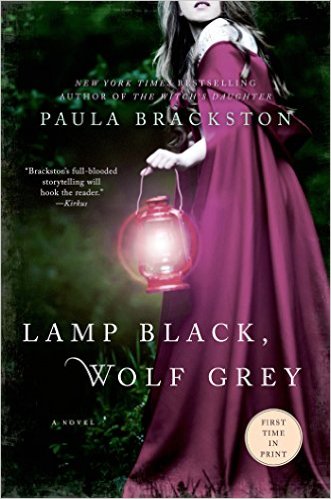 I become so close to a story when I am writing it – as I'm sure all writers do – that it is sometimes hard for me to see it clearly. (Which is why God gave us editors, but that's a whole different blog post!)

Although there are usually several months between finishing the book at it coming out, I am still too caught up with the characters, too invested in the story, to be able to view it dispassionately. Things are a bit different this time, however, as Lamp Black, Wolf Grey is a book I wrote some time ago, which is only now being released in America for the first time.

Of course I have done a fair amount of re-writing. This edition is (I believe!) a much stronger, leaner, all round better version of the original. But still, I think I am able to see it from the high vantage point of distance, and that perspective is an interesting one from which to pick highlights.

I should explain that the book consists of two stories which run along side each other, and even converge at times. The first of these is set in the present day, the second in the thirteenth century.

At the beginning of the book we have Laura and Dan arriving at their new home set high in the Welsh mountains:
The low, white house nestled at the top of the meadows, its back against the hill that rose behind it, protecting it from the north winds. The slate roof shimmered under the late August sun. Honeysuckle twisted up over the front door, knitting its way across the wall, heavy with butter-yellow blooms. A barn and a short run of stables formed a farmyard, which had mostly been put down to grass. Foxgloves grew at will. Dog roses spilled from the hedges and tumbled over the Payne's grey of the stone walls.

This scene is important to me because I set the book in the house where I used to live. I planted that honeysuckle! It is such a magic place, so full of the lives of people who lived there over something like seven centuries. We lived there for nine years, off grid, growing our babies, and every time I rounded the corner and saw the house I would feel my heart lift a little.

The second scene I have chosen is the one where Laura gets caught out by a swiftly descending thunderstorm when she is up on the open mountain:
There was nothing else to do but get off the mountain as fast as possible. Another clap of thunder galvanised her into action. She started to run. The springy grass of the path was dry and the earth beneath it firm, so she covered the ground quickly. Another flash of lightning, this time illuminating the whole sky, drove her on. By the third roar of thunder the storm was directly above her, and it was accompanied by simultaneous lightning, both sheet and forked. Laura had never been so terrified. She couldn't outrun the storm, and she felt only luck was keeping her alive. Luck that could run out at any moment. And then came the rain. Rain that had been pent up and longing for release for days now hurled itself downward. Within seconds the path became impossibly slippery. She fell heavily, bruising her knee on a waiting rock. She picked herself up and ran on, limping, her injured leg slowing her down. She had reached the bracken now, but the path veered off around the side of the hill, not downward. She realized with mounting panic that she had missed the original track. This was not the way home.

I wanted to get across how quickly weather conditions can change here, and how easy it is to get lost on the hill. I have been caught out by both these things, and been seriously scared. You quickly get to feel like the powerless blip you are when nature starts to rage!

This next scene shows my 13th century character, Megan, riding a nervous horse belonging to her father. Horses play an important part in the story. Megan has a special way with them:
The mare moved with short, anxious steps, as if afraid to leave a foot on the ground for a second longer than was necessary. She snorted at a pile of logs, arching her neck and moving her body as far from it as she could in the little yard. Where others might have tightened their grip or been concerned, Megan merely uttered soft words and urged her mount on quietly, thought the gate and into the large, gently slowing fields. At the sight of the open space before her the mare began to jog and champ at the bit in her mouth. Megan instinctively dropped the reins, giving the animal its head, but sat deep and firm. She let the mare slip into a canter and as the horse gained courage its stride lengthened and loosened until it near floated over the ground.
I worked with horses for many years and often used herbal remedies to cure their ailments. I gave Megan an affinity with horses, and had her use the same cures, many of which go back to the century she lived in.

A few pages later, Megan meets Merlin for the first time:
She noticed how uncommonly blue his eyes were, like rosemary flowers, or a noon sky in summer. They seemed to shine out of him with a light all their own…..

… He was softly spoken for such a powerful-looking man. There was a curious grace about his movements and a lightness to his footfall. Indeed, he seemed to have more in common with the wild animal at his side than wit any man Megan could bring to mind. And yet, at the same time, there was nothing savage about him.
Finally, this is a scene where Megan has just had to face up to how impossible her situation is. She is confused and anxious, and takes a walk in the grounds of the castle where she lives and works:
Megan stopped by the pond and gazed down into the glossy water. Frogs belched and growled. An owl hooted nearby. She contemplated her reflection, her face tense and frowning. As she watched the water rippled, though she had not seen a creature break the surface. Then, suddenly, her mirrored image faded before her eyes and was replaced by another face. Merlin's face. Megan gasped, as much from wonder as from fear. She looked closers, assuring herself this was no trick of the moonlight. He was there. Watching her. The thought of his presence made her feel calmer: Stronger. It also made her realise that keeping from him was not a course she could make herself choose.

There were many other scenes I would like to have shared with you, but I didn't want to spoil the story!

I think the further into the story you go, the more the scenes need to be read in context. I hope that having had a taste of the tale of Laura and Megan and their wild mountain home, and a glimpse of Merlin, you will enjoy reading the book.


Thanks for blogging at HJ!
Giveaway:

Print copy of LAMP BLACK, WOLF GREY by Paula Brackston
To enter Giveaway: Please complete the Rafflecopter form and Post a comment to this Q:

Do please let me know what you think of Lamp Black, Wolf Grey!
Book Info:
Artist Laura Matthews finds her new home in the Welsh mountains to be a place so charged with tales and legends that she is able to reach through the gossamer-fine veil that separates her own world from that of myth and fable.
She and her husband Dan have given up their city life and moved to Blaencwm, an ancient longhouse high in the hills. Here she hopes that the wild beauty will inspire her to produce her best art and will give her the baby they have longed for. But this high valley is also home to others, such as Rhys the charismatic loner who pursues Laura with fervor. And Anwen, the wise old woman from the neighboring farm who seems to know so much but talks in riddles. And then there is Merlin.
Lamp Black, Wolf Grey tells both Laura's story and Merlin's. For once he too walked these hills, with his faithful grey wolf at his heel. It was here he fell in love with Megan, nurse-maid to the children of the hated local noble, Lord Geraint. Merlin was young, at the start of his renowned career as a magician, but when he refuses to help Lord Geraint it is Megan who may pay the price.


Meet the Author: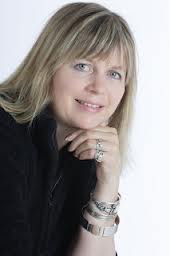 Paula Brackston lives in a wild, mountainous part of Wales. She has an MA in Creative Writing from Lancaster University, and is a Visiting Lecturer for the University of Wales, Newport. Before becoming a writer, Paula tried her hand at various career paths, with mixed success. These included working as a groom on a racing yard, a travel agent, a secretary, an English teacher, and a goat herd. Everyone involved (particularly the goats) is very relieved that she has now found a job she is actually able to do properly.
When not hunched over her keyboard in her tiny office under the stairs, Paula is dragged outside by her children to play Swedish tennis on the vertiginous slopes which surround them. She also enjoys being walked by the dog, hacking through weeds in the vegetable patch, or sitting by the pond with a glass of wine. Most of the inspiration for her writing comes from stomping about on the mountains being serenaded by skylarks and buzzards.
In 2007 Paula was shortlisted in the Creme de la Crime search for new writers. In 2010 her book 'Nutters' (writing as PJ Davy) was shortlisted for the Mind Book Award. Last year she was selected by the BBC under their New Welsh Writers scheme.