Today it is my pleasure to welcome author

Linda Conrad

to HJ
Hi Linda, Welcome to HJ!
For all of our readers who may not be familiar with your work, could you tell us a bit about yourself and your books?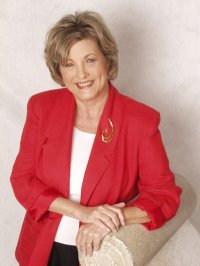 I've lived all over the U.S. , including places like South Texas, Southern California and South Florida (see the thread going there- I always live in the South) And I've had lots of careers, the last as a stock broker. But since 2002, I've written thirty-five books for Harlequin. The first twelve of them I wrote for the Desire line and the rest for the Intimate Moments/Romantic Suspense line.

I'm big on adding suspense and adventure to my emotional romance novels. I also tend to write stories in connected series that are tied together by a unified theme (for example: the characters come from one large family or belong to the same covert operation) I just love mini-series stories where each couple gets their separate happily-ever-after but also where the characters from each story appear in the other stories too.

On occasion, I have been known to include a little light paranormal to my romantic suspense stories by adding a ghost, or a shapeshifter or a little witchcraft. And I must warn everyone that my stories are classified as 'hot."
In your opinion, what ingredients are needed to make up a good love story?
First of all, a love story needs two characters the reader can connect with. As a reader, I must have empathy for the main characters in any book I read. I need to care about them. Also, in a good love story there should be a valid reason why the two people could never, EVER, find happiness together. They should suffer and work hard in order to deserve their happily-ever-after.
Tell us a little about your process.  Do you start with an idea? A character? What is the easiest part of writing for you? What's the hardest?
Each book starts a little differently with me. Sometimes it's a character that I see in my head. Other times it's a special place and the characters have to fit in to the setting. And still other stories I have begun with little idea of who or where but I can see either the ending or the beginning as clearly as though it were a movie.

The thing I love best about writing is dreaming up the characters and breathing life into them. And I actually enjoy the editing stage of writing. It's the putting words on paper stage that is the hardest for me. I sometimes feel as if I've bled all over the pages at the end of a day.
One book you read in the last 6 months that has left a lasting impression and why?


That's a hard one. I've read half a dozen books in the last 6 months that have gone on my keeper shelf, especially romantic suspense books. To tell the truth, though, I don't usually read regular contemporary romance. But I decided to try one of Susan Mallery's Fool's Gold books about six months ago. I was hooked. I think part of the reason I liked the book so well has to do with loving the continuing series idea. Anyway, that book made an impression and now I read her series regularly.
If you had to summarize Last Chance Reunion for the readers here ….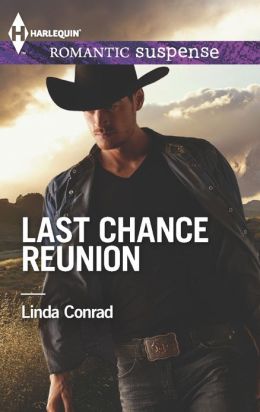 LAST CHANCE REUNION is the final book in my Chance, Texas series. I was eager to get the last two stories out to readers who had been waiting a long time, so this book contains two Lone Star stories in one book.
TEXAS COLD CASE is the story of the youngest brother in the Chance family.
Determined to solve the cold case of his mother's murder, Colt Chance returns home to Texas. Turns out the new deputy sheriff is the woman who broke his heart. But when someone targets Lacie, Colt will have to decide between the vengeance he seeks and protecting the one he still loves.
TEXAS LOST AND FOUND is the story of how the Chance family finally finds their sister who was kidnapped as a four year old child.
After witnessing a murder, firefighter Nina Martinez finds an ally in medic Josh White. On the run, they discover that Nina is the long-missing Chance sister, Cami. Will Cami embrace the love from Josh and her real family before it's too late?
Please tell us about the characters in your book
I love the men of the Chance family. Tall, strong and yet they can be tender, when Chance men fall in love, they fall hard and forever. That describes the youngest brother Colt, he has loved Lacie McCord since grade school. Lacie, now the deputy sheriff, has so many secrets in her past that she is petrified of falling for Colt again.
Writing Cami Chance's story was more difficult. She has tried hard to forget her past and has almost succeeded. Lots of things in her past are shady. But she is a firefighter and brave and you have to love someone that is ready to give so much. Her hero is the medic for her hotshot team. No one else would've been tough enough or good enough to give her what she needs.
What scene did you have most fun writing? why?
Oh, so many scenes were fun to write in these two stories. But one of my favorites is the first scene in TEXAS LOST AND FOUND (Cami's story) It's a little long (see Excerpt below)
Who would who cast in the role of hero and Heroine if your book was optioned for a movie?
Actually, I haven't thought of that. But I could go for Matthew McConaughey or Daniel Craig as any of my heroes.
What are you currently working on? What other releases so you have planned for 2013?


I'm currently working on a new series that takes place in the Florida Keys. A nice change of pace for me, this will be a contemporary romantic suspense series that centers on a pirate ghost from the 1800's.
Where can readers get in touch with you?


I love to connect with readers!

You can find me at:
http://www.LindaConrad.com
http://www.facebook.com/LindaConradauthor
http://www.goodreads.com/author/show/66905.Linda_Conrad 
http://www.Twitter.com/LindaConrad
Giveaway: 2 lucky winners will win a print copy of Last Chance Reunion and $25 Amazon Gift cards!
To enter Giveaway: Please complete the Rafflecopter form and leave a comment for Linda.
Excerpt
Fire exploded up the forty-foot cedar, snapping and cracking like a whip as it raced to chew off every living thing in its path.

Hotshot fire-fighter Nina Martinez struggled with the urge to hold still and ogle the magnificent flames—a firefighter's worst nightmare. Dropping your guard during a blaze, for any reason, could get you killed.

A little while ago she'd gotten caught behind the fire-lines while stamping out hot spots on orders from her superintendent. But when they'd first arrived on site in Texas, her super gave his crew the coordinates to safety zones and added tricks to finding natural escape routes. No need for her to be overly concerned yet.

Tearing past dry cactus and mesquite not yet aflame but heating fast, she had to shift direction to miss a huge rattler in her path. After that scare, she hesitated at the top of a mesa, checking coordinates for the best course for rejoining her crew. But as she gazed to the east, she spotted a ranch house directly below her that lay in the current route of the now reigniting blaze.

Giving the house a thorough once-over with her binoculars, she tried to determine if the place had been evacuated. Thankfully it looked deserted. But as she slowly swiveled her head to find a different heading, two people standing close to a barn came into view. The male and female appeared to be having an argument and not paying any attention to the spreading smoke and flames.

Keeping them in her sights, she started downhill, prepared to give them a lecture about evacuating when told to do so. When she reached their position, there wouldn't be a lot of time left to move them out of harm's way.

She used her radio to raise her team, asking for ground evacuation support for the civilians. Her super was not happy about her situation and said to keep moving, in and out of those coordinates as fast as possible. The fire was spreading from the west toward her position. But he agreed to spare someone to help with the evacuation if it came soon. The fire was moving fast.

Crackling fire echoed at her back, while swirling winds showered her with stinging embers. It was difficult not pausing to dig at hot spots. Her training wanted to overrule her conscious mind. But the two civilians had to be first priority.

She closed in while continuing to keep watch on the couple, but all of a sudden a shovel appeared in the man's hand. Before Nina could yell, he used it to bash at the woman's head. The female dropped to her knees.

"Hey!" Nina screamed at the top of her lungs. "Stop."

Ignoring the steep decline, she picked up her speed and raced toward the couple. "Put it down!"

The man hit the woman once again and the force of his blow laid her out on the ground. Only then did he look up toward the noises Nina was making. By that time she'd closed the distance to where he stood to a few yards. His gaze locked with hers and the deep anger in the man's eyes nearly caused her steps to falter.

But concern for the woman kept her going. Without pausing, Nina reached into her pack for a fusee, preparing to use it if necessary in her own defense against the man.
But after she fisted her hand and took a few more steps in his direction, he finally turned and disappeared around the side of the barn.

Closing in on where the woman lay, still and unmoving, it was apparent to Nina that the female was already beyond help. The pool of blood surrounding her head seemed like more than any human could lose and still survive.

Nina's stomach rolled as she swiveled and made an effort to chase the man down. After turning the corner of the barn, she expected to see a car or truck pulling away. Instead, she found an open field full of boulders and mesquite.

She spent a moment wondering what direction the murderer had gone when a bellowing roar, sounding just like a freight train, captured her attention. The winds howled, switching direction, and at that moment a sight she'd only heard about greeted her disbelieving eyes.

A fire tornado developed within half a mile of her current position and headed straight at her.

Too late to get out of its way. Within seconds the whirl was fifty feet tall and moving fast.

After dragging her face shroud across her nose and mouth, she grabbed her portable fire shelter by its handles and shook it out. Protecting her lungs and airways was the most important lesson to remember. Another lesson that could keep her alive was to strip off her pack. She pitched her gear as far away as possible, relying on years of training to do things by rote.

She tried to put as much distance between herself and the fire devil as possible in the few seconds remaining. How she prayed to find a good spot to hunker down as she leapt a few more yards away from the barn and into the boulder field. But the intensive heat soon became unbearable. No time left.

Diving for an indentation next to a huge boulder, Nina pulled the shelter over her body and curled up in a fetal position inside it. Face down, she buried her nose and mouth in the air pocket at the base of the rock.

The ferocious shriek from above roared in her ears as the whole world narrowed down to her tiny space between the shelter's walls. The tiny space that might just save her life.

She should have known something like this would happen in Texas. For years she'd stayed away, only thinking about the God-forsaken place in her nightmares. If her team hadn't been called in to give the Texas firefighters added backup during the worst firestorms in the state's history, she never would have set foot inside the Texas state lines.

But wherever the team was sent, she went too.

Mind pictures of the little bit she remembered of Texas from her early childhood came unbidden as she closed her ears to the wailing firestorm outside her shelter. Horses and saddles. The smell of hay. Kind eyes and soft hands. A woman calling her "Cami, love." A male voice cooing: "Easy, little girl."

That was always as far into the dream as she ever got before the memories disintegrated and turned to ash. Warm eyes turned cold as ice. Soft hands turned hard as steel.

Pulling herself out of that particular pit of depression, she tried turning her thoughts to something far more pleasant. Her Hotshot unit team. The only reason she'd agreed to this temporary deployment in Texas in the first place.

Her crew: Superintendent Ralston, the strongest man she'd ever met; her fellow firefighters Mad Mike; Geek; and Alabama. And Doc, real name Josh White, the crew's medic with the sensual bedroom eyes.

As the walls of her shelter overheated, she allowed herself the luxury of concentrating on mind pictures of Doc and his sexy eyes—something she usually wanted to stop. Lustful thoughts of him had already invaded far too many of her daydreams during fire season. But she would never have let him get an inkling of how often she thought of him.

Simply picturing those eyes, green as spring grass and so full of expression, could make her melt with unfulfilled longing. Even in the middle of heavy training. Luckily, thoughts of his rip-cord lean body, all muscle and strength, usually came into her mind during slow times and instead of the nightmares, despite the fact that their relationship was nothing more than a nodding acquaintance.

Her imaginative thoughts now brought a frisson of awareness shooting through her. Being in the middle of a fire tornado was anything but normal, but those feelings for Josh were as familiar as breathing. She gave up trying to get him out of her mind now and focused on the memory of his eyes, ignoring as best she could the extreme heat and gas-filled haze filtering in through her fire shelter's walls.

Tightening her grip on the shelter's handles, she refused to consider her situation dire. Don't think about it. Thoughts of the sexy doctor Josh White were as good a way as any to spend her last seconds on earth.
Copyright © 2013 by Linda Conrad
 Permission to reproduce text granted by Harlequin Books,