Today it is my pleasure to Welcome author
Jane Ashford
to HJ!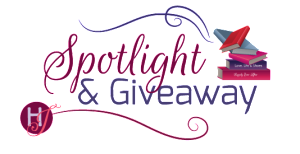 Hi Jane and welcome to HJ! We're so excited to chat with you about your new release, Last Gentleman Standing!
Please share your favorite scene from Last Gentleman Standing: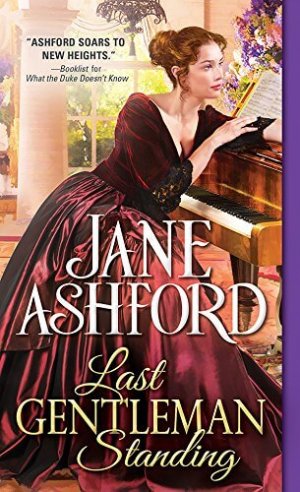 One of my favorite scenes in Last Gentleman Standing is the unheralded arrival of Elisabeth's chaperone Cousin Lavinia. The heroine Elisabeth discovers that she's invited a somewhat eccentric older lady to join them in London.
Elisabeth left orders that she be allowed to sleep late the next morning. Thus, when she was awakened at seven by an uproar downstairs, she was annoyed. But as the volume of the noise grew progressively higher, she became alarmed and got out of bed, pulled on her dress, and went down.
In the entry, she found chaos. The hall table had been overturned, and a vase of flowers shattered, leaving broken crockery, water, and bedraggled blossoms littering the marble floor.
But this alarmed Elisabeth less than the piercing shrieks issuing from the library. She heard Anthony's voice shouting, "Down, down, sir. Where are your manners?" And she had a sinking feeling that she knew the origin of the trouble.
Her fears were confirmed when she entered the room. Growser had arrived. But the plump little lady standing on an armchair and swiping at him with her umbrella was a stranger. Anthony, on his knees, had seized the dog about the neck, but Growser continued to bark and try to jump up on the chair. Obviously, he thought this great sport. Elisabeth hurried forward.
"He's only trying to be friendly," said Tony to the lady on the chair, who'd stopped shrieking now that the dog was being held. "He thought you were playing. He's not at all vicious, I promise you."
"Tony, who let that dreadful animal into the house?" asked Elisabeth. "I am sorry, ma'am. I hope he hasn't hurt you." She put out her hand to help the lady down.
Eying Growser, she climbed off the chair. She made some attempt to straighten her hat, which had been knocked askew in the excitement. "Oh, dear, no," she replied. "I was just a bit decomposed, and only for a moment, you know, out of surprise. He is an excessively energetic animal; I feared he would injure himself. I am sorry to arrive so early. I expect that is what put him out, for no one cares to have guests arrive before breakfast. Though you mustn't consider me a guest, of course, or indeed treat me as one, for you know I wish to help in any way I can. I stupidly took the first stage and reached London at six. Can you conceive of it! Who would wish to get to town at such an hour? And what to do with oneself? Excessively discountenancing. With my bag and all. I couldn't stay in the street, and the teashops were all closed, except one, indeed, which I passed, but it didn't look at all the thing, you know. So I was forced to come along here; I must have seemed quite fictive to your watchdog when I was let in so early. Such a splendid idea, a watchdog. My father always wished for one, but the first he had chewed his carpet slippers to shreds, and the other attacked the parlormaid, so there was nothing for it but to…" She became aware of the blank expressions of the two young people. "You are Elisabeth, I know," she continued equably. "I should recognize you anywhere. Such a sweet child you were. I'm your cousin Lavinia, you know."
"Oh," replied Elisabeth. "I did not know… I wasn't sure…" The abrupt appearance of this talkative little lady had left her speechless, and she surveyed her new chaperone with some misgivings. Cousin Lavinia was small, scarcely reaching Elisabeth's shoulder. But she was very plump, and her rotundity was accentuated by the dressing of her gray hair, which radiated in curls all around her head. Her face was also round, and merry.
She suffered Elisabeth's gaze with equanimity. "Second cousin, I should say," she continued. "For, of course, it was our parents who were cousins. Our grandfathers were brothers; mine was the oldest of the family and yours the youngest, which accounts for the difference in our ages, you see." She began to look a bit anxious as Elisabeth continued to stare.
"Lavinia Ottley, you know," she said helpfully. "You did receive my letter?"
"So it was Ottley," murmured Elisabeth vaguely.
The lady peered at her. "Ottley, yes. I came as soon as I got Mr. Tilling's letter. Such a polite gentleman, everything that was proper. He said he would send a cheque for traveling expursements, but I saw no need to wait for that."
Elisabeth noticed now that Lavinia's gown was quite shabby and worn and her expression worried. "You must pardon our welcome; I'm not quite awake yet, I fear. Tony, take Growser to the kitchen at once. And tell cook to send up some breakfast for me and Cousin Lavinia."
"Oh, my goodness," said Lavinia. "Please don't go to any trouble on my account, though I admit I am rather hungry. I set out so early, you see. But you mustn't… of course you'll be having your breakfast now in any case, I suppose, so that…"
"I will indeed," interrupted Elisabeth firmly. "Come into the breakfast room and have a cup of tea. It will do you good after your fright. Run along, Tony, and tell cook we require a pot of tea immediately."
"I would, Cousin Elisabeth, gladly," answered Tony. "The thing is, the cook won't have Growser in the kitchen. It seems to upset her no end, though all he did was sniff at the joint left out in plain sight on the table. Any dog would do the same."
Feeling harried, Elisabeth put a hand to her forehead. "Well, put him somewhere else, then. In the back garden."
Grumbling a little, Tony went out, pulling Growser with him. Elisabeth led the way to the breakfast room. When they were seated and a pot of tea had been brought, Elisabeth smiled at her companion. "Now we shall be more comfortable," she said. "I'm sorry your welcome was so unorthodox. I returned to town only yesterday, you see, and I've had no time to see Mr. Tilling or look over my letters."
"Oh, dear," answered Lavinia, "then you had no notion I was coming. I should have waited for a reply. I precognated it somehow, but I was so eager to come," Tears started in her eyes, and she began to rummage in her reticule for a handkerchief.
"Oh, pray, do not…" began Elisabeth.
"Ninny!" interrupted her cousin, with seeming rudeness. "Oh, what a complete ninny! How could I be so bird-witted?"
"What's the matter?'
With a tragic expression, Cousin Lavinia pulled a crumpled envelope from her reticule and held it up between them. "My letter to you," she explained. "I never posted it. What a shatter-brained creature I am." She shook her head sadly.
Excerpt. © Reprinted by permission. All rights reserved.


Thanks for blogging at HJ!
Giveaway:

Print copy of Last Gentleman Standing by Jane Ashford
To enter Giveaway: Please complete the Rafflecopter form and Post a comment to this Q:

I think secondary characters enliven and enrich a story. Don't you?
Book Info:
A fun, witty Regency romance from bestselling author Jane Ashford. Young heiress Lady Elisabeth Elham has no need for marriage, but warding off London's most charming suitors is easier said than done.
Miss Elisabeth Elham is an unlikely heiress. She never knew the curmudgeonly uncle who died suddenly and left her a fortune. She's proud, outspoken and independent―a definite challenge for London's fortune hunting suitors.
As various determined gentlemen vie for her attention at balls, routs, picnics and parties, Elisabeth finds herself embroiled with a charming rake, a mysterious nabob, and an elegant neighbor. This would all be great fun, if only she wasn't so fascinated by the one man in London who's not trying to woo her…
Originally titled Bluestocking, this story has been unavailable for over 25 years.
Book Links: Amazon | Barnes & Noble | iBooks | Kobo | IndieBound


Meet the Author: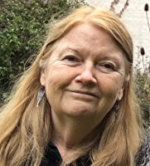 Jane Ashford discovered Georgette Heyer in junior high school and was captivated by the glittering world and witty language of Regency England. That delight led her to study English literature and travel widely in Britain and Europe. Her historical and contemporary romances have been published in Sweden, Italy, England, Denmark, France, Russia, Latvia, Slovenia, and Spain, as well as the US. Jane has been nominated for a Career Achievement Award by RT Book Reviews. She lives in Beverly Hills, CA.
Website | Facebook | GoodReads |