Today it is my pleasure to welcome romance author 

Mary Ann Rivers

to HJ!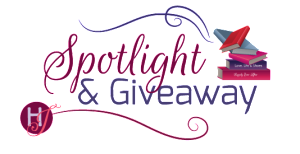 Hi Mary Ann, Welcome to HJ!
If someone wrote a biography about you, what do you think the title of the book should be? Why?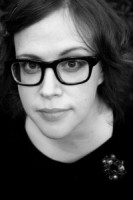 BREAK IT YOURSELF. When Andrew Bird released an album with this title, it immediately resonated. In every possible way, when something needed to happen in my life, that was the first thing I had to do, be willing to break something.
Which of your prior characters would you most likely invite to dinner and why?
I'd love to have dinner PJ (Paul) from LIVE and LAUGH (and of course, he'll have his own book, LOVE). He dresses outrageously, and knows himself, and plays the same instrument I do. I think he would be fun to share a meal with, and if I got shy, he wouldn't let the conversation lag.
Let's talk about your newest release: LAUGH
If you had to summarize the book for the readers here…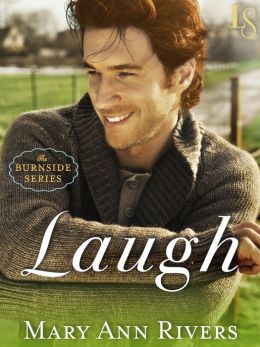 Dr. Sam Burnside is reeling from the recent death of his father, his baby sister moving overseas, his other sister's recovery from a dangerous accident, and his baby brother's antagonism. Not to mention all the ways he's good at screwing up his own life. Then he meets a farmer, Nina. She makes him laugh, and he's kind of forgotten how. She doesn't think he's a screw-up, and she would be the first not to think so, and that includes himself. They have the very worst date in the history of first dates, ever, and yet, somehow, it's the best. There are fighting siblings, and neighbors who know everything, and best friends who actually do know everything. There are sexy times after eating noodles on the sofa.
Please tell us about the characters in your book
Dr. Sam Burnside is a character we met in the first Burnsides book, LIVE. He's the eldest, and extraordinarily difficult to deal with – in fact, many readers did not like him, no, not at all. Except, many of those same readers are now writing me to say that –well – actually – maybe Sam isn't so bad. In fact, maybe Sam is one of those heroes that sneaks up on you with the swoon.
Nina Paz is a urban farmer – she grows food in the middle of the city, in addition to overseeing crops outside the city. She harvests what she grows for inclusion in Community Share boxes and for her farm-to-table café in Lakefield, Ohio. In everyway, this is a business she's grown herself with her family-by-choice in Lakefield. She's also a widow who has overcome significant sorrow, and a women with a tremendous amount of perspective and self-awareness.
As you wrote your protagonist was there anything about them that surprised you?
I knew that Sam's impossible personality meant that he was simply hopeless at expressing the tremendous love he felt. However, his vulnerability with those that he loved surprised me. He really does just want his people to understand, and to let him love them.
Nina is a very strong and self-aware character, and I think the most surprising thing to discover was that, like many of us, she wasn't done needing parented. Her reaching out to her parents, again, was my favorite little slice to find out about her.
What scene did you most enjoy writing? Why?
I did enjoy writing Sam and Nina's horrible first date. It was fun to follow them and anticipate what could go wrong and then make it go wrong. I really didn't pull any punches, at all, and while it made for a lot of humor, we also learn a lot about how these people handle crisis, during and after. What Sam is moved to do, at the very end, was incredible (but I won't spoil it for you).
Sam's ears and throat were completely red, almost purple.
"Nah, it's good spicy, not that hot at all." His voice was hoarse, and Nina swore there were tears in the corners of his eyes. She leaned forward to get another scoop of wat with her sour piece of teff, piling on condiments arranged around the perimeter of the tray with her fingers.
"It's very spicy here, actually. Are you sure you're okay?"
"Yeah, fine. It's good." He cleared his throat for what had to be the tenth time, and she watched his flush eat through his russet stubble in rapidly blooming and uneven splotches. He took a long swallow of his third beer, set it down, and then contemplated the communal tray of chopped, spiced meat and flatbread like he was going into battle.
"Try a piece of teff plain, clear your palate."
"I like it. Don't worry about me." He reached toward the tray to make himself another bite. Wat was eaten without utensils, and it took practice using the flat teff as a vehicle for the piles of stews and minces. Sam had been a little fumbling with it, which was completely fine, except when she saw his hand reach for the flatbread, she stopped chewing, horrified.
"Sam. Look at your fingers."
He looked down and winced. His fingers were a deep red, the backs of his hands erupting in pink hive-like welts. When she looked at his face, she could see that the edges of his lips were irritated, too, puffy.
"Sam, you have to stop. Just, stop. I'm worried that you're allergic to something. You don't have a peanut allergy, do you? This cuisine uses peanuts and legumes."
Sam put his hands in his lap and looked at Nina, miserable. Pink and sweating.
"No. I'm not allergic. But the thing is, I could never handle really spicy food. I want to, I like it, but . . ." He held up his hands.
"Oh, Sam."
"Yeah."
"Why didn't you say something?"
"You like it."
"The food?"
"Yeah. You're just sitting there, plowing through it like it's mashed potatoes and gravy. I didn't want to ruin your fun."
"I'm making a pig of myself, huh?"
He looked at her for a few beats, obviously getting his brain on the same track as his mouth. She made sure her face looked upset, even though she wanted to laugh. "No, no, Nina. I mean, you know. You like it. A lot. I can tell you like it and I didn't want to interrupt your concentration on eating, and good goddamn there's a lot of food on this tray to get through."
"I guess my conversation isn't that great either?"
He paused again, managed to turn redder. "It's really fucking hot in here. I'm not thinking straight."
"Poor baby." She let herself grin and then leaned forward to take his hand. Someone needed to rescue him from his well-meaning misery. Except when she leaned over . . .
She heard a cottony, growling rip.
From her dress.
Who would you cast in the role of your characters if your book were optioned for a movie?
I always think of a young Robert Redford when I think of Sam. For Nina, I think of Salma Hayek (all that curvy strength).
If you could have given your characters one piece of advice before the opening pages of the book, what would it be and why?
Sometimes it feels good because it is good.
What are you currently working on? What other releases do you have planned for 2014?
I am planning the rest of the Burnsides series – LOVE and ALWAYS. I am working on a release co-written with Ruthie Knox, which is completed and edited, though it's release is TBA. I am currently researching and writing an accidental pregnancy book that isn't really an accidental pregnancy book, not exactly. I've also been planning a larger vision project, which will have a soft launch at the Romantic Times Convention.
Where can readers get in touch with you?
maryann@maryannrivers.com
maryannrivers.com
@maryann_rivers
facebook.com/maryannriversromanceauthor
GIVEAWAY:

Digital copy of LIVE (The Burnside Series – book 1)
To enter Giveaway:

Please complete the Rafflecopter form and post a comment to this Q:

Tell me about your worst date ever!
Excerpt:
"This is so good, I can't stand it." Nina shoved another forkful of Sam's chicken yakisoba in her mouth and closed her eyes to chew. It was savory and salty and gingery and oniony and the noodles and chicken were glossy with sesame oil.
She had watched Sam make this, carefully, so carefully, chopping piles of cabbage, carrots, and onions, all from her farm store, and then stir-frying them with soaked ramen noodles and some sauce he mixed himself.
It was perfect, like the best kind of comfort food, just what she needed.
The cold beer he gave her with it was even more perfect, and then he unfolded two actual TV trays, metal with waterfalls painted on them, so they could eat on his sofa, apologizing because the dinette table had papers all over it.
But she loved this.
She loved feeling comfortable in his messy apartment, which was messy but not in some terminal way. His air-conditioning was full blast against the sticky evening heat, she didn't have to worry about where to kick off her shoes, and his sofa was old-fashioned and perfectly squishy-firm and huge.
She loved eating off the obviously-his-parents' TV trays, eating as much as she wanted because he made so much, drinking her second beer.
It was bliss, actually.
Everything about it.
She hadn't felt this relaxed in so long; she wanted to roll around in the moment of this like a cat in a sunbeam.
She was wallowing.
"This dish is why I'm a family doc, actually."
"Yeah?"
"Yeah. I was struggling with finding a specialty, and my grades in med school were kind of so-so. I was testing well, and there were some nibbles from the allergy group and I had rotated pretty well with emergency medicine, but nothing was clicking and everyone I met was an asshole. The thing is, I'm kind of an asshole, and I was worried about ending up a bigger one if I placed in some of these groups.
"Then there was this guy, Marty Takaishi, who was an attending in the family physician group. I had done a couple of two-days-a-month rotations in his clinic, and he was terrific. Good teacher. Intuitive guy. He saw that I was struggling during one of my last rotations, and he invited me over to his place for dinner to talk about it.
"He had probably thirty kids. Not really, but it felt like it. Big ol' house north of downtown in that old Rose City suburb. His wife was, if you can believe it, like this high-up person in one of those direct seller makeup companies, won a car and everything. Really nice lady.
"He had me come in the kitchen with him and he taught me how to make chicken yakisoba, start to finish. We made a huge amount, talking while we chopped vegetables, and he told me about all his kids, what they were doing in school, and everyone would come in the kitchen and talk to us.
"At the end of the evening, he asked me if I had a nice time, and I told him I had the best time actually, but I was sorry I didn't get a chance to talk to him and pick his brain about what I should do. Then he told me that he was just spending the evening showing me what I already know. That I'm good at learning new things, and being around people, and comfortable with families, didn't care that the evening wasn't something fancy, and that was his big pitch for me to apply to be placed with his group and do family medicine."
"Wow."
"Yep. Because of noodles."
"Good noodles, though. Not a bad way to make a decision."
"I thought so."
"I heard you were at the library plot this morning."
"You heard right."
"I was surprised, I guess." She watched him lean back into the sofa, dangling his beer bottle from his hand. He was so sexy. Lean and pale, brushed over with those freckles. His hair. Those gray eyes.
This sofa was too fucking comfortable. It was giving her ideas. With a comfortable full stomach and two beers, those ideas were getting pretty decadent.
"Why? Because I took you out, showed you a bad time, we fucked our brains out, then I made you cry, and so I had to spend the next two days in bed?"
"Yes, that's why I was surprised."
"I don't know. I like you. I like the farming stuff. I've always been physical, I've always liked to be doing something, accomplishing something, and farming's pretty good for that, you know. Hard work, then you can see what you did. Everything's all straightforward. If your mind wanders, no big deal. I like it."
"You do, don't you?" His feet were bare and his T-shirt had ridden up his side; when he brought his beer to his mouth to drink, she could see a muscle hitch, right under his ribs.
She wanted to straddle him.