Today it is my pleasure to Welcome author
Kate Allure
to HJ!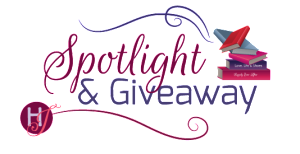 Hi Kate and welcome to HJ! We're so excited to chat with you about your new release, Lawyer Up!
Hi fellow romance fans! It's so great to be here and I want to wish you a very Merry Christmas! I plan to use some of my holiday free time to read some romance by the glow of the Christmas Tree lights. What better way to celebrate? ~ Kate

Please summarize the book for the readers here: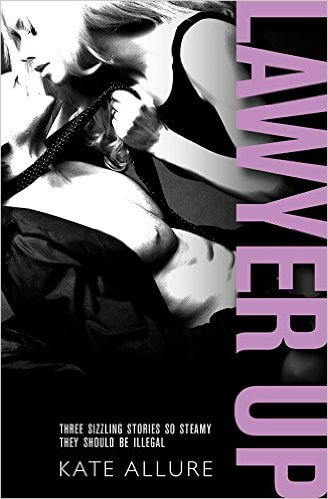 Lawyer Up is part of my Meeting Men series about real, take-charge women meeting handsome professional men as they go about their everyday lives—and the fun they have behind closed doors. Each book (the first was Playing Doctor) is a three-story anthology. In Lawyer Up we have women in need of help from sexy attorneys and one case of a hard-nosed female lawyer going up against the Playboy Judge of Orleans! All are short fun reads and naughty, naughty, naughty!

Please share the opening lines of this book:
"Attorney-Client Privileges" "Tell me all your deepest, darkest fantasies." When he hesitated, the woman standing before him ordered, "Tell me now."

"Of Unsound Mind and Body"— It felt like I had been standing there for hours as officials from this tiny, worn-out town made lengthy speeches that droned on and on.

"Of Writs and Writhing" — Pat Laroque approached the run-down civil district courthouse on edge but hopeful.
Please share a few Fun facts about this book…
"Attorney-Client Privileges": In the story, Jon takes Beth to a lookout point up in Hollywood Hills that offers a view of the Los Angeles valley. This romantic spot really does exist but, sadly, I've yet to "park" there.
"Of Unsound Mind and Body": There is reference to a Great Aunt Lizzie, already deceased. She really was my great aunt, but in real life she was a Native American, born and raised on or near a Lokata Indian reservation in Nebraska. When I visited her as a child, she would let me chase her colorful chickens around her farmyard.
"Of Writs and Writhing": I researched various types of legal "writs" for using in this story, and then made up one—Writ of Corpore Tortus—which the Playboy Judge uses for his own purposes (one guess what those would be, LOL).
If your book was optioned for a movie, what scene would you use for the audition of the main characters and why?
There would be three 'crucials' because each separate story has a scene that is pivotal to the plot. This is erotic romance, so those scenes are hot, naughty sex, of course, which means that at a minimum such a movie would be R rated. And, because these very scenes drive the plot, all of them would be crucial. I hope that answers your question, because I can't be too specific—I want to keep some surprises after all!
What first attracts the heroes to the heroines and vice versa?
"Attorney-Client Privileges": Jon is immediately drawn to the woman, but doesn't understand why and doesn't want the feelings. Beth finds Jon handsome, but it takes getting to know and trust him for her attachment to really kick in.
"Of Unsound Mind and Body": Liza sees Lucky Hawk at a public event. She's immediately drawn to him, both for his tall, dark, and handsome good looks and for the sense of mystery he exudes. We don't know what he's thinking, but it's clear he's watching her too!
"Of Writs and Writhing": Judge Emmit Stockard and Pat Laroque both respect each other as colleagues, but she keeps her distance because of his playboy reputation. Likewise, he thinks she's an uptight prude. He appreciates her prowess in the courtroom, but can't imagine that she'd have any in the bedroom. Emmit learns that he's very wrong.

How does the hero and heroine's love affairs differ from one story to the next?
They're all very different plots. In fact, a couple reviewers noted the fact that the trio of tales are very diverse stories and do not feel repetitive. As a result, their love affairs differ organically within the varied storylines. But to attempt a more specific answer: Story one takes a while for the couple to trust each other but then their bond is strong. Story two is a red-hot instant attraction that can't be denied, and story three is all about the sexual tension as they battle it out in the courtroom before finally admitting their need for each other.

This is an erotic romance. How 'steamy' do you get?
Three Alarm Steamy! Not for the faint of heart, unless you like spankings, getting on your knees, light bondage, and role-playing.
What are you currently working on? What other releases do you have planned for 2016?
This is my second release this year and I'm working on two different projects for 2016: my new Club Exotica series about the clients and staff of a very posh, private London sex club—a place where a woman's every fantasy can come true—debuts March, 2016, with Illicit Temptation. And it's going to be decadent, wicked, and super sexy! I'm thrilled it's already getting some early buzz—Club Exotica: Illicit Temptation was chosen as one of ToyBoy Warehouse's "Most Eagerly Anticipated Erotic Novels of 2016!"
And, continuing the Meeting Men series is Hands On about men who work with their hands. Ever hear of a drilldo? This third book includes a Dallas mechanic who services both sports cars and heiresses, a plumber who helps a lonely librarian fix up her Lake Michigan beach house, and an architect in San Francisco who teaches a young Chinese-American woman about the ins and outs of building projects while he builds a secret playroom for the both of them. I'm having great fun with the series and exploring both different types eroticism and varied locales—and it's even more fun when I get to go on research trips! What do you think—Maui or Kauai for my next story?

Thanks for blogging at HJ!
Giveaway:

A print copy of Kate's steamy Lawyer Up or Playing Doctor (winner's choice and personally autographed) as well as a KA lunch bag filled with holiday candy and a small naughty surprise.
[Note-physical prize shipped only within the US, but an ebook could be substituted internationally.]
To enter Giveaway: Please complete the Rafflecopter form and Post a comment to this Q:

As I mentioned, my next installment in the Meeting Men series is Hands On about sexy men who work with their hands. If Santa could bring you such a man (or if your own guy was willing to play the part) who would you prefer to find gift-wrapped and waiting under the Christmas Tree: a sexy Plumber to fix your leaky faucets, a naughty Mechanic who could get up under your hood, or a commanding Englishman and Architect who likes to build private playrooms in his home?
Excerpt from Lawyer Up:
From "Of Writs and Writhing":

The door was open and she stomped on through without knocking. "I'm here," Pat announced. It was the least inflammatory thing she could manage.

Stockard glanced up at her. He seemed to be stifling a grin. Emmit took his time perusing the length of her body ever so slowly and then all the way back up again before he spoke.

"You're late, Patricia."

Still panting from the race up the stairs, she glanced at the clock on the wall.

Six thirty-four p.m.

That did it! Pat waved the writ in the air and railed, "What is the meaning of this? I don't know who you think you are, but this is an abuse of power!"

Stockard didn't respond to her tirade. He just smiled at her, but the look on his face wasn't exactly happy…more like hungry. Pat felt tingles zing up and down her spine. Her pelvis clenched in anticipation.

She stomped her foot.

"And my name's Pat!"

Stockard rose from his chair. "Patricia suits you better. More feminine, like the new you."

"What insufferable arrogance!" But inside, his comment pleased her.

As he moved around the desk toward her, Stockard kept speaking. "Patricia is a beautiful, elegant name for a beautiful, elegant…sexy woman."

Her insides melted. Maybe not so insufferable. And maybe it was time to go back to the name she used to favor when she was young and hopeful.

"Please call me Emmit," he bid. "I've asked you before, but I've never heard you say it."

"Emmit," she replied breathily, instinctively responding to his commanding tone.

Then Emmit grabbed Patricia and kissed her…again. It was a complete replication of the first time, only better. She had relived that first kiss so often, dreamed of it, that Patricia felt a sense of the familiar, like they were already lovers now coming back together after a lengthy separation. With a moan, she threw herself into Emmit's arms and held him tightly as waves of desire consumed her.

Just as suddenly as she had surrendered to him, Patricia pushed Emmit away, embarrassed about how completely she had capitulated.

Emmit smiled warmly at her. He didn't speak but instead calmly walked around her toward the open door.

"Don't you dare leave on me!" she yelled.

He shut and locked the door, then turned around to face her.

"You're very sure of yourself."

"No. Just hopeful."

But still Patricia was confused. "Then what is it that you want?" she asked, holding out the writ.
"This."

He grabbed Patricia and kissed her again…kissed her senseless. Patricia melted into him and let Emmit take over. For the first time in a long while, perhaps ever, she let go of the tight hold on her emotions. She let go of trying to control everything and just let the sensations wash over her. Then unexpectedly, it all made sense. Her naughty dreams of subservience and her feelings of isolation when she was awake coalesced into this one powerful man and what he could offer her—a sexual fulfillment that she craved but barely understood.

Emmit pulled back from her, just far enough to rest his forehead against hers. Sounding hoarse, he groaned, "Patricia, I want you. I've wanted you nonstop since I kissed you. Even before that. Since I got to know you a little in the elevator. There hasn't been one moment since that I haven't thought of you, of us together. I'm not letting you go."

For once, Patricia didn't think, didn't weigh the ramifications. Instead, she opened her mouth and breathed, "Take me, Emmit."

Just the act of whispering the compliant invitation made her throb and ache.

It made Emmit groan. He pulled her close, and his mouth slammed down on hers in a demanding kiss. His tongue thrust repeatedly into her mouth, foretelling what he would soon do to her with his body, while his hands swept all around her, trying to feel everywhere at once.

Patricia was on fire, the burning ache between her legs making her frantic. She couldn't get close enough to him. Moaning loudly, she started pulling mindlessly, uselessly, at her clothes, even as she writhed against his arousal.

Her unrestrained, blatant need seemed to affect Emmit as nothing else ever had. He completely lost control and started frantically tearing at her clothes. Within seconds, her blazer was tugged off and her skirt unzipped and shoved down, while Patricia kept moaning, her eyes shut and her pussy seeking friction against any part of him that was near.

Never before had Patricia felt so abandoned and wild. She was awash in erotic sensation, completely enslaved to the frenzied stimulation that Emmit was creating with his hands and mouth. Never before had a lover asserted such control. He asked nothing of her and didn't need her guidance. He just took over, and she let him. It left her free to just exist, to just feel. It was liberating.

Patricia had been waiting a very long time for this, but how could she have possibly known that domination was what she truly craved—hard-nosed attorney by day, sexual plaything by night.
Finally, pulling her blouse off in one quick yank, Emmit paused to look at her standing there in just her lingerie and sexy heels. "Patricia, you're so beautiful!" he groaned, before sweeping her up into his arms and turning toward his desk.

Emmit placed her on top of his large, old-world desk. He shoved a few files onto the floor and eased her down onto her back. He pulled off her silk panties and shoved them into his pants pocket.

"Mine now," he said…
Excerpt. © Reprinted by permission. All rights reserved.

Book Info:
ALL RISE…
Wrongly accused in Attorney-Client Privileges, sexy but innocent Beth has nowhere to turn but straight into the arms of hotshot L.A. lawyer, Jon. Can this attorney manage to get her off in time?
Liza reaches a meeting of the minds-and more-when she unleashes her inhibitions and gives herself over to the primal allure of Main Street lawyer Hawk in Of Unsound Mind and Body.
In Of Writs and Writhing, fearless defense attorney Pat gets more than she bargained for when she goes toe-to-toe with New Orleans' infamous Playboy Judge. When things get heated both in and out of the courtroom, more than temperatures rise.
Book Links:

Meet the Author: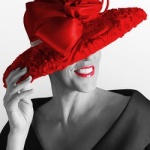 Kate Allure is the creator of the Meeting Men series and Club Exotica. She has been a storyteller her entire life, writing plays, short stories, and dance librettos throughout her childhood and later for semi-professional theater and dance companies. Her non-fiction writing included working for American Ballet Theatre and New York City Ballet and authoring a weekly arts column for local papers. Beyond writing, Kate's passions include traveling and exploring all things sensual with her loving husband. Follow Kate at on Facebook and at www.KateAllure.com.
Website | Facebook | Twitter |