Today it is my pleasure to Welcome author
Zoe Dawson
to HJ!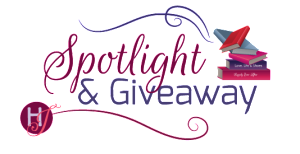 Don't miss the start of this captivating small-town romance series! Laurel Falls, Montana, features spectacular mountain scenery—but it takes a rugged cowboy to convince one woman to slow down and enjoy the view.
Please summarize the book for the readers here: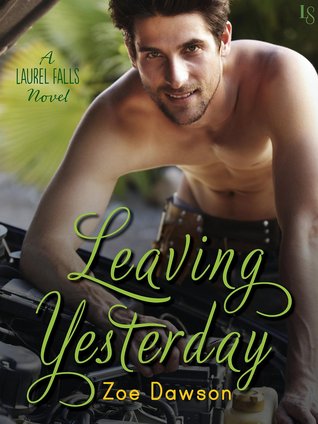 On her way to scout out a property for a new resort close by a small town called Laurel Falls, Rafferty Hamilton's brand new convertible breaks down. Burned by her ex-husband and his womanizing, she's bottled up her emotions so tight, she has nothing left inside her except for work. When the tow truck shows up, the town's mechanic, charmer Trace Black, a slow pokin' handsome cowboy with a battered Stetson on his head and grease everywhere else, is adamant that he can fix anything, even a temperamental, overpriced British sports car.
Trace has more than enough to handle. He had his family to take care of and his youngest brother has only begun to face his convalescence after returning from Afghanistan. He has no time to entertain a fancy woman from the city who brings with her nothing but change. Changing the town, changing perceptions, and…changing him. This woman was too much like his high-class mother, and like his mother, no way would she ever consider a grease monkey worth her time.
Rafferty went to Laurel Falls to escape her pain, but stranded there, as rundown as the town seems to be, it's the warmth of the people and the town's potential to be something spectacular that draws Rafferty in more everyday she's there. But she can't stay, even if a small town man opens her eyes to something she hadn't expected. Will Laurel Falls be not only a place to begin, but where Rafferty can…leave all the pain from her yesterdays behind?
Please share the opening lines of this book:
"Trace!"

His sister Cadence's voice carried all the way out to the garage bay where Trace Black was currently installing a new muffler. He rolled himself out from under the car and rose, grabbing a clean rag and wiping his hands. He headed to the ranch house that was to the back and side of Black's Garage, their family business.
Please share a few Fun facts about this book…
The town mascot, a white mountain goat named Winston.
The hero's interactions with his 18 year old sister.
A fish-out-of-water big city heroine handling the "wilds" of Montana.
If your book was optioned for a movie, what scene would you use for the audition of the main characters and why?
When the two main characters meet after the heroine's car breaks down.
A shiny white and chrome tow truck pulled in front of her with BLACK'S stenciled on the side in black. All she caught was a glimpse of a black Stetson. She did have to think again that Montana, or Cowboy Central as she was starting to think of it, was chock full of plenty of sexy men to take her mind off how lonely she felt.

The door to the truck opened, and a leg appeared. But all she could focus on, at the moment, was his thick, jean-clad thigh. He reached down to unsnag the hem that had caught on the top of his well-worn black cowboy boot, the hat obscuring his features, but the glimpse she'd gotten of a hard, clean-shaven jaw made her stomach jump and heightened her interest.

She followed his movement back up as he swung out of the truck, giving her the full view of his slim-hipped, broad-shouldered body, but then he raised his head, and the shadow caused by the brim disappeared from his . . . ohmigod . . . face.

The sight of him sucked the breath right out of her. Her mouth went slack and Susan's voice was nothing but a buzz in her ear.

Brown hair curled around his ears and tickled his neck, dark brows arched over a set of blue eyes that were a knee-melting deep cobalt. She tightened her hand on her phone as she took in his Roman nose, and a mouth with lips that were made to be kissed, the bottom lip fuller than the top.

His blue work shirt stretched over an impressive wide chest. Stitched on his left pocket was his name, TRACE, and on the other pocket BLACK'S GARAGE.

He moved with a sexy, rolling gait filled with confidence. When he saw her get out of the car, he slowed, his eyes going over her. The way he gazed at her made her breath hitch. Even when she looked down and away from that stare, she could feel his scrutiny. For the first time since she'd signed those divorce papers and walked out of her lawyer's office, she felt exposed and vulnerable all over again. Those . . . blue . . . oh-so-blue eyes. What was she supposed to do about them when all she wanted to do was look back, deeply back, and ask questions?

"The mechanic is here. I've got to go."

"If you need me, just let me know," Susan said.

She needed a big bucket of really cold water right now, wanting not to be affected by him at all. "I'll call you with an update," she said, disconnecting the call and tucking her phone into her bag. She eyed the driver again and tried to remember that oxygen was an important, life-giving requirement.

Maybe Laurel Falls was a perfect place for both breakdowns.
What do you want people to take away from reading this book?
Let go of the past so you can let the future in.
What are you currently working on? What other releases do you have planned for 2016?
I am currently working on A SEAL to Save Her under my Karen Anders pen name for Harlequin Romantic Suspense. It's part of my To Protect and Serve series where I write about sexy NCIS and CGIS agents, tough JAG lawyers, rogue Navy SEALs, brave coast guard and courageous Marines–a mix of Navy and civilians investigating murder, espionage, and crime across a global landscape.
As Zoe Dawson:
January 8th – A Perfect Question, Book #9, Hope Parish
February 9th – Leaving Yesterday, Book #1, Laurel Falls
February 29th – Piggy Bank Blues, Book #1, Going to the Dogs 2: The Alphas
March 22nd – Ramping Up, Book #1, Mavrick Allstars
May 10th – Maybe Tomorrow, Book #2, Laurel Falls
June 13th – Holding Still, Book #2, Going to the Dogs 2: The Alphas
September 19th – Louder Than Words, Book #3, Going to the Dogs 2: The Alphas
October 18th – Impact Zone, Book #2, Mavrick Allstars
As Karen Anders:
June 1st – A SEAL to Save Her, Book #5, To Protect and Serve
September 1st – The Colton and the Texas Ranger, Colton Continuity
Thanks for blogging at HJ!
Giveaway:

Ebook: LEAVING YESTERDAY by Zoe Dawson (Via Amazon)
To enter Giveaway: Please post a comment to this Q:

Do you come from a small town or big city? What do you like about either? Where do you live now and why?

This contest will close on Monday Feb 1, 2016 8:59 PM (PT) and the winners will be notified via email. Winner will have 48 hours to respond to my e-mail before a new winner is selected.

Book Info:
Rafferty Hamilton doesn't plan on putting down roots anytime soon. With her divorce final, the hotel heiress has left Manhattan behind to scout new locations for her family's chain of resorts. Which is why it's so frustrating to be stranded in Laurel Falls while a good-looking, slow-talking, Stetson-wearing mechanic takes his sweet time with her overheated coupe.
A decorated vet who paid his dues in Afghanistan, Trace Black can fix anything with an engine and get it revving—even Rafferty's ridiculous sports car. He's couldn't say the same for the knockout driver, who looks like she's never gripped a gear shaft in her life. Women like Rafferty don't usually stick around in Laurel Falls, but Trace finds himself showing her everything his hometown has to offer before she cruises on down the road.
As the days pass, Rafferty finds herself charmed by the pace of life and the openhearted warmth of the residents. She's even tempted to trust again—and it's all thanks to Trace. He's not the kind of guy she's used to falling for, but he just might be the man she needs.
Meet the Author: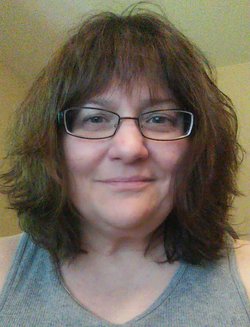 It used to be that Zoe's deepest wish was to be a full time romance writer. Not only did she dislike having to split her time between what she loved to do and her day job, but she hated the damn commute. But with determination, persistence, and a little luck, that dream came true just this year. She's busily writing all day long in her very own home office and loving it. Oh, and the commute is great!
Her new dreams include traveling and seeing some of the world, one day owning a beach house to be close to the beautiful ocean (She believes she was a mermaid in another life.), and seeing her books in movies.
When she's not busy with writing, she's painting or killing virtual mmorpg monsters in World of Warcraft, where getting armor for her characters is better than jewelry. She lives in North Carolina with her two grown children and one small, furry grey cat.
Zoe writes romantic comedy, new adult, contemporary and erotic romance as well as urban fantasy. She believes it's not about formulas or rules. It's all about the happily ever afters.
Website Amazon Author Page Twitter Facebook Facebook Page Goodreads Random House Blog