Today it is my pleasure to Welcome author
Katy Evans
to HJ!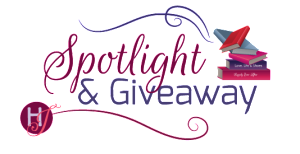 Hi Katy and welcome to HJ! We're so excited to chat with you about your new release, LEGEND!

HI, Sara! And hi everyone!

Tell us about the book with this fun little challenge using the title of the book:
LEGEND –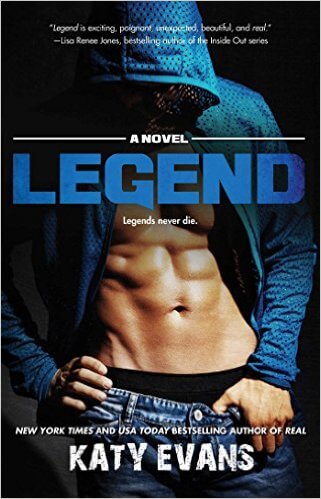 L egendary
E lectric
G ladiators (modern day)
E nsnared (with the forbidden girl)
N emesis (of the most powerful man on the ring)
D edicated (to win)
What's your favorite line(s) from the book?:
*Oh, I have so many. This is the kind of book that simply overtook my whole life, I couldn't do anything for 24 days but think and breathe this book. I love some lines from Reese, when she thinks of Maverick.
Toe-curling.
Panty-melting.
Heart-pounding.
Breathtaking.
*And I love when Maverick and Remington Tate, his opponent, banter on the ring.
"TIME!" Tate's coach yells out from the corner. "You two won't have shit for the fight if you keep up this nonsense."
Tate grins at him, then turns back and glowers at me. "You get enough?"
"Barely warming up here."

*I also love the part where Maverick's coach, Oz, warns him of the dangers of fighting against such a formidable opponent:

"You won't last three minutes in the ring with Tate in the final. Nobody does."

"I'm not nobody."
Please tell us a little about the characters in your book. What first attracts your Hero to the Heroine and vice versa?
What I love about my heroine is that she is very levelheaded and she is very determined in improving herself. She's in a process of becoming….which is also the same process my hero is engaged in, which I LOVED so much being a part of.
What I love love LOVE about Maverick is that he is unlike any hero I've ever written. Usually my heroes have somethings, or many things, going for them. In the case of Maverick, he is the only hero that starts out with nothing. Nothing. All he has is his determination and that inner fire inside him, the desire for respect, acceptance, validation, and love. I fell for him completely and utterly!
When you sat down to start this book, what was the biggest challenge you faced? What were you most excited about?
The biggest challenge I faced was the fact that my new hero, Maverick Cage, wanted to take on my ultimate first and very beloved hero, Remington Tate. I was nervous for them both because I love both of them so much, but this, also, made the book very exciting for me. I didn't know what was going to happen, the suspense, the chemistry between Maverick and Remington's wife cousin, Reese, had me glued to the pages – as well as the anticipation of Maverick wanting to challenge the ultimate Underground Champion, Riptide.
What, in your mind, makes this book stand out?
I think the REAL series is raw, and real, and angsty, from the first book REAL and to this last one, LEGEND, the connections between the heroes and heroines are achingly deep and the chemistry always so sizzling,it's hard not to feel the same things the characters are feeling.
As for LEGEND, I couldn't think of a better final installment of the REAL series. This is one of the most visual, visceral, beautiful books I've ever written.
The First Kiss…
Suddenly he's in my space, backing me up, his gaze intent. My butt hits a tree and I gasp when he props his arm against it. He pins my body between him and the bark. All my breath goes when the front of his body makes contact with the front of mine. My nipples react so strongly they hurt.
I'm suddenly smelling forest and earth and Maverick Cage.
Maverick looks at me for a moment, his face harsh in concentration, the leaves of the lush surroundings rustling with a breeze, thankfully hiding my rapidly quickening breath. Maverick lowers his eyes so they are level with mine, not touching me with his hands, only his body keeping mine in place. "I want to spend the twenty minutes you have left kissing you, Reese," he says, his voice—so deep, so textured, and so irresistible—runs thick and heady through my veins.
But it's the look in his eyes, asking for permission, that slays me.
"You're attracted to me?" I ask disbelievingly.
He says, as if it's obvious and not easy for him to stand, "Very much attracted to you, Reese."
"I . . ." I look away, acutely aware of how hard every inch of his body is, contacting mine.
I did not see this coming.
I'm blown away.
In cinders, right here, on this trail, I'm leaving a part of me right here.
He leans his head forward slowly, and I turn my head instinctively away, just an inch, scared to feel his lips on mine. Scared of what it'll do to me.
He brushes his lips across my jawline instead. I hear a moan rip out of my throat. He exhales and eases back, looks at me for a moment.
If your book was optioned for a movie, what scene would you use for the audition of the main characters and why?
LEGEND would make A GREAT MOVIE! Absolutely. I think so many scenes have potential, but I love Maverick's first scene.
SEATTLE
Maverick

'Not in a million years, kid.'
'No.'
'NOT INTERESTED.'
'Get the fuck out of my face!'
Four cities in two days, and more doors slammed in my face than I can count. I sling my backpack over my shoulder and scratch another name from my list.
Hopping on to a bus and hopping off thirty minutes later, I scan the mix of both commercial and apartment numbers down the block, then knock on my last door.
"Coach Hennesy?"
He's a tall man, his hair like pepper, clad in sweats, with a yellow timer hanging from his neck. He gives me a questioning look.
"I'm your next champion."
He laughs, but then he must see something on my face. In my stance. Thirst, resoluteness, guts. Maybe I'm wearing my balls in my eyes. He falls sober and swings the door wide-open. "Come on in."
He doesn't ask for my name.
I guess with one look, he knows he'll find my name in the dictionary, right next to "determined."
He leads me to his garage. "Where'd you train before?" he asks.
"Self-taught. I watch videos."
He scoffs, then shrugs. "Okay, let's see what you've got."
I eye the equipment across the room. The heavy bag hangs from the ceiling, the leather worn from other fighters before me. There's a boxing dummy at the corner. Speed bag. Weights. A whole private gym set up here. I drop both my bags, then zip open my backpack and start to put on the gloves without bothering to remove my hoodie.
"Take that off; I need to know what you've got. Need to see your form," Hennesy says.
I clench my jaw. Slowly unzip my hoodie. Take it off and glance past my shoulder, shifting to keep my back from the coach's view. The guy is clearing the fighting area. Good. We can get down to business. He walks to me when I face him.
"Give it over." I hand him my hoodie and he tosses it aside, then crosses his arms and looks at me. "Speedball first."
I inhale, position myself before the speedball, and hit. Wham.
I keep on hitting, lightning fast, my fists making the bag fly.
I would have warmed up first, but I've been doing this for days, and I won't stop until I've got myself a coach—and not even then.
I've got momentum now, and I pick up speed, my arms moving back and forth, working the speed bag until it's moving so fast you can't even see it.
I'm starting to sweat; it's stuffy in here, but I can't stop. I need him to take me on. I need one yes to get me in the ring. Just one yes and I'll do the rest.
"Time." Hennesy stops me. He signals to the boxing dummy and the heavy bag. "Let's see you pound the bag."
I swing out and slam my knuckles on the bag, putting everything into my fists. Thack, thump, thud.
Hennesy's composure starts to crumble with excitement. "Holy shit, boy!"
I'm getting in to it. I'm in the zone—where it's just me, the leather brown bag, my fists, and nothing else but slamming the spot I'm looking at.
"I've seen enough." He stops the bag from swinging. His eyes glassy. "Fill this out."
I pull off my right glove and grab a pen as he slaps a paper onto a desk at the corner. I bend down to fill out my name and contact information and realize, too late, that I exposed the tattoo on my back.
"You're his boy."
I freeze midsignature.
A second ticks by. Then two.
I slowly set the pen down and take one last look at the paper. I might not get to fill it out after all. I turn.
His face has paled.
I wait it out for a few beats. Maybe he's different. Maybe he can deal with it.
He tosses my jacket at me. "Get out. Nobody wants to see you fight."
I frown fiercely as I catch my jacket in my fist and edge forward, equally mad now. "That's too damn bad. 'Cause I'm fighting anyway."
I keep my eyes on him as I pull off my left glove, shove my arms into my hoodie, and zip up.
I walk out and the door slams behind me. I clench my jaw, and I shove my gloves into my bag and spot the old, black gloves inside too. I push them down into the bottom of the duffel bag and zip it up.
The season starts in a week and a half. No coach? No fight. I can't even get into a gym.
But I won't let anyone or anything keep me from the ring.
I pick up a penny from the ground.
And I spot a girl in workout clothes across the street, tying her shoelaces. She's a step away from the gym door. I straighten, pull my hoodie over my head, and cross the street, following after her like I belong.
If your hero had a sexy-times play list, what song(s) would have to be on it?
Mmmm…..
Definitely LEGENDS NEVER DIE by Ferras featuring Katy Perry.
What do you want people to take away from reading this book?
This book is, above all, a love story, but it touches on my heart on so many levels.
Family (blood related or not), the need to feel worthy, believing in yourself, the all-consuming fight for what you want, the unexpected encounter of support where you least expected it…and love. That unexpected moment it hits, when one second she is a stranger, and the next she is what keeps you going. 🙂
What are you currently working on? What other releases do you have planned for 2016?
I'm currently working on a story for Gina and Tahoe, who were first introduced in my MANWHORE series. I hope to release their story during the summer of 2016. After that, I have a new series I'd like to introduce to readers and cannot wait to tell you more!

Thanks for blogging at HJ!
Giveaway:

A signed paperback of LEGEND! Open Internationally. Goodluck, everyone!!
To enter Giveaway: Please post a comment to this Q:

Readers, what is it that you most admire in a hero – aside from his good looks – something in his personality that makes him truly real and special? I really fell for Maverick, he has so many qualities that I admire. I'd love to know what YOU admire in your book boyfriends. 🙂


This contest will close on Feb 13, 2016 8:59 PM (PT) and the winners will be notified via email. Winner will have 48 hours to respond to my e-mail before a new winner is selected.


Excerpt from LEGEND:
The doors open halfway and one of the admission ladies calls me inside the gym. "Reese?" She waves me forward. "We let your friend in; we know he's with you." She grins at me, sheepishly and knowingly.
I want to explain that it's not what it seems. That we're just friends. But I spot Cage through the glass doors of the gym and I feel helplessly tongue-tied.
I keep my eyes on the jet-black hair on the back of his head as I wander into the bustling gym area, the sound of weights slamming down and padding footsteps and background music around me. My eyes trail the suntanned skin on the back of his neck. Add to that, sweatpants that hang low on his narrow hips and give new meaning to sexy.
Why is he so damn intriguing?
He's taller than I am. At eye level, I'm staring at the middle of his chest; his defined pectorals, to be exact. His nipples that are sometimes hugged by his damp-with-sweat shirt. His impressive muscles. His body is lean and corded but muscular, like fighters' bodies usually are, and a dangerous rebel vibe radiates off him.
He's jumping rope, with his earbuds in.
"Hey."
I'm about to tap his shoulder when he stops jumping and turns. Eyes that are quiet and remote fix on me. My gaze drops, just a little, admiring his beautiful lips and the angle of his jaw . . .
I take in his neck, the fit of his shirt on his tapered torso, and by the time I take an impulsive, reckless visual trek down the rest of him and back up to his gorgeous face, his brows quirk up. Those electric steel eyes pierce me, sending a strange buzz through my body.
His entire attention and focus is on me now, not on the gym. His eyes not moving, and my heart strains as he takes one step forward with predatory grace, closing the distance between us. This guy would be a panther in the fighting ring. . . .
My eyes widen in surprise when I suddenly realize he heard me greet him.
He's wearing his earbuds, but I said hey and he spun around, and now he continues staring unabashedly at me. He most definitely heard me.
I realize he's not listening to music.
That he uses the earbuds to keep people away.
I have an odd understanding of that too.
He pulls out the earbuds and shoves them into the pocket of his sweatpants—and yes, he didn't stop the music at all. Because he wasn't listening to music. He was, like a predator, paying attention to his surroundings without alerting the prey.
"Hey," he says, and the muscles rippling under his shirt quicken my pulse when he starts coiling the rope around his wrist.
"You're not listening to music," I say. "You're using those earbuds so people don't talk to you."
He shoots me a skeptical look along with an amused twitch of his lips as we both start to glove up. "I'm not here to make friends." He scans the crowd dismissively. "Way I see it, one day I'm going to face them in the ring. Easier to smash their faces in if I don't know them."
Holy god, the look in his eyes.
I've read novels with vampires, where the terms "bloodthirsty" and "bloodlust" are used. I have never, ever seen bloodlust in anyone's eyes. Until this heartbeat, this second, this crowded gymnasium. When this guy's eyes fairly glow red with it.
"You can't smash my face in, I'll have headgear," I tell him as I reach for the headgear.
He frowns, then there's an exasperated clench of his jaw. "Look. You said spar, not chat."
"I don't like talking or hearing myself speak either, but you make me want to talk." I frown at him. "I don't even know why I offered to spar when I don't know anything about you."
He sighs and leans on the ropes as we both climb into the ring.
Sending him a wary look, I drop down on the edge of the ring and slide my legs under the ropes to let them hang to the side. I won't gain much, sparring with this guy. I know for a fact he'll spar like a pro. I'll gain more from talking—I'd gain information.
And I'm intensely curious.
He sits beside me reluctantly. He's tall and strong and wide-shouldered. A person shouldn't occupy more space than the one their bodies actually occupy—but this one person does. I've never felt a presence as strongly as I do his.
I'm uncomfortable, too acutely conscious of this male, extremely attractive person sitting warmly next to me, his body so hot from the exercise and exuding such powerful warmth and energy, I feel the strangest urge to edge away.
I don't though.
I stand my ground, or rather, park my ass on it, and try to act chill.
"What's your name? Is it Cage?" I ask him.
He seems to consider the question as he looks at me, almost as if he's deciding whether to tell me.
"Maverick," he finally says, frowning a little and staring out at the room as he seems to consider some complicated puzzle.
"Maverick? Like Top Gun?"
"Minus a Goose." He grins and it's irresistible. I can't help a feeling of losing my hold of myself.
"So what's your story?"
He's quiet. As if there's no story to tell, and there's no way there's no story behind those steel eyes.
"You from around here?" he asks me instead, and as he leans back and looks at me, and I get a squeeze somewhere. I don't even know where it's at; it's so alien. I clear my throat and try to use the same tone I'd use when talking to my girlfriends.
"I'm traveling for the summer. For the season. With my cousin." I don't tell him that I'm trying to push myself, trying to better myself, even trying to find myself. "Are you fighting?" I ask him.
"Not yet."
"But you will?"
"Yeah, I will."
"You're good?"
"We'll see."
Excerpts. © Reprinted by permission. All rights reserved.


Book Info:
Maverick "the Avenger" Cage wants to rise to the top and become a legend in the ring. Though he keeps his identity well guarded, he's known on the fighting circuit as the new kid with a chip on his shoulder and a tattoo on his back that marks him as trouble. He's got a personal score to settle with the Underground's one and only Remington "Riptide" Tate.
As Mav trains, he meets a young girl—the only other new person in the town–and sparks fly. When things get heated between them, he finds out she's none other than Reese Dumas, the cousin of Remington Tate's wife. A girl who's supposed to root against him and a girl he's supposed to stay away from.
But Maverick fights for the woman in his heart, and the monsters in his blood. The world's eyes are on them and the victor will go down in history as the ultimate fighting champion; the ultimate LEGEND.
* LEGEND is the 6th and final installment of the REAL series, but it can also be read as standalone or after the three Remington and Brooke books (Real/Mine/Remy.)
Book Links:

Meet the Author: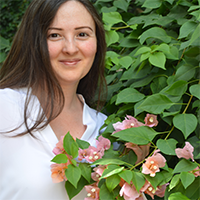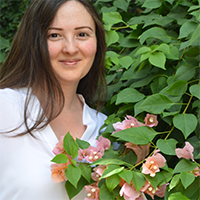 Hey! I'm Katy Evans and I love family, books, life, and love. I'm married with two children and three dogs and spend my time baking, walking, writing, reading, and taking care of my family. Thank you for spending your time with me and picking up my story. I hope you had an amazing time with it, like I did. If you'd like to know more about books in progress, look me up on the Internet, I'd love to hear from you!
Website | Facebook | Twitter |