Today it is my pleasure to Welcome romance author
Christy McKellen
to HJ!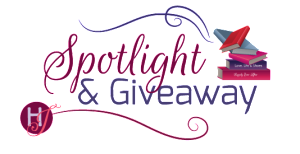 Hi Christy, welcome 🙂
If someone wrote a biography about you, what do you think the title of the book should be? Why?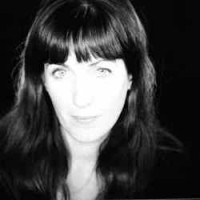 Under the Skin
I come across as quite reserved when I first meet people, but once they get to know me, they're often surprised at what I'm capable of :
Would you rather…be invisible or be able to read minds? Why?
Ooh, I'm not sure I'd like to have either of those skills. I think sometimes it's better not to know what people are thinking or saying about you 🙂
I guess, if pushed, I'd choose invisibility. At least then I could get into places I'd normally be prohibited from sneaking into. It'd be like having a permanent backstage pass to wherever I felt like going.
Let's talk about your newest release: Lessons in Rule-Breaking
If you had to summarize the book for the readers here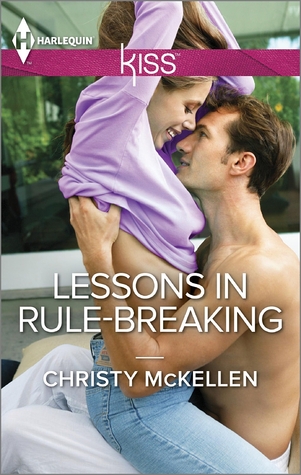 Lessons in Rule-Breaking is about one woman's battle to maintain her ultra-professional persona whilst trying to handle the irrepressible charisma of the sexiest bad boy that the art world has to offer. She needs to loosen up and he's determined to be the one to undo her. It's primarily set on the shores of Lake Garda in Italy and it's a hot one! (and I'm not just talking about the location).
Please tell us about the characters in your book?
We have Xander Heaton, bad boy artist, who at the beginning of the story is struggling to locate his muse and Jess LaFayette, a junior staff writer at Spark magazine, who needs to snag a knockout interview with the notoriously press-shy Xander in order to keep her job. Jess is a rule follower. Xander is not.
As you wrote your protagonist was there anything about them that surprised you?
My characters always surprise me as I write about them. I can plan and plan, but as soon as I start writing their story the characters often take me off on totally different tangents. That, for me, is the part of the joy of writing. You don't know exactly what you're going to get until you type The End.
What scene did you most enjoy writing? Why?
I really enjoyed writing all the scenes with Jess and Xander together, but I think my favourite was the scene where they *ahem* "paint" each other…
She flicked another splodge of paint, which caught him on his chest this time, right above his nipple.

His eyebrows shot up as he lifted his head slowly to look at her again. 'Are you sure you want to start a paint fight with me, Miss Prim? How will you ever cope with getting paint on your perfectly clean and pressed clothes?'

'You wouldn't dare,' she teased, delighted she'd been able to capture his attention.

'You're playing a dangerous game, Jess. Don't think I won't retaliate. I have a whole palette of colours here with your name on it. Just try it one more time.'

She gave him a slow, taunting smile, her blood pumping fast through her veins as an urge to see exactly what he had planned caught her by the throat.

Her hand quivered by her side.

She really should put the paintbrush down and go for a walk or something to relieve this crazy impulse to keep pushing him. It was madness, this whole thing.

He was watching her, his eyes narrowed with suspicion. Anticipating her next move.

Did she dare?

Yes, she did.

Turning back to the table, she loaded up the brush with paint again, then twisted back, holding it aloft.

'Jeeess.' Xander's voice was low with warning, but she caught the lilt of amusement.

The look in his eye made her insides flip, but some craziness compelled her to bring back her hand and let the paint fly through the air in his direction.

This time he dodged it and it sailed past him, splattering the floor behind where he stood.

With a dangerously predatory grin, he advanced towards her, loaded paintbrush held aloft.
What scene was the hardest to write? Why?
The hardest scene was probably where Xander tells Jess about his tough childhood. He becomes quite a closed-off, prickly character when he's backed into a corner and I had to keep that in mind as he let her into his most painful memories…
He shrugged, clearly going for cool nonchalance but as she continued to look at him he turned away so she couldn't see his face any more.

'But he raised you. He must have cared about you in some way,' she said, quietly.

'It was a long time ago, Jess, I barely even think about it any more.'

He was lying, she could tell. It was obvious from the clip in his voice and the way his body had become rigid with tension.

She put a hand on his arm but he pulled it away and threw his plate back into the hamper.

'Is this the kind of thing you're after to impress your editor?' he asked, his voice tinged with scorn.
Clearly she'd hit a nerve.

She shook her head quickly. 'I want to try and understand what it is that drives you, to round the piece out and give a fair and honest representation of you as a person.'

'Am I not interesting enough to write about without you feeling the need to expose my deepest darkest secrets?'

'Of course you are.'

Tears welled in her eyes and a thud of shame landed in her stomach as he turned back and she saw pain and disappointment in his expression.

'I won't write about any of that, I promise. I'm sorry for prying, it wasn't to get some salacious gossip out of you; I was genuinely concerned.'

'Well, you don't need to be. I've coped fine without your pity up until this point.'

They gazed at each other in silence for a moment, before Xander turned away to look back out across the lake.
Who would you cast in the role of your characters if your book was optioned for a movie?
Anna Maxwell Martin (from Philomena & the UK version of North & South) would make a great Jess. She's got the right sort of quirky looks and is a magnificent actress, so could easily nail Jess' mixture of vulnerability and determination. Speaking of North & South, I think Richard Armitage would be a great Xander. He's certainly got the sex appeal.
If you could have given your characters one piece of advice before the opening pages of the book, what would it be and why?
You're worth more than you think you are.
What are you currently working on? What other releases so you have planned for 2014?
I've just sent (as yet untitled) book 3 for the KISS/Modern Tempted line to my editor and I'm about to start on book 4, which I'm hoping will have some linking characters.
Book 3 is my shy radio DJ and the guy that shakes her up after he takes over the running of the station where she works. This one's set entirely in London (bar a quick trip to Edinburg) and has more of an urban feel than the previous two stories, which were mainly set in beautiful, but isolated places in France and Italy.
After that, I'll be working on book 5, which I couldn't tell you a thing about right now.
Thanks for blogging at HJ!
Giveaway:

I have a signed paperback copy of Lessons in Rule-Breaking up for grabs

(happy to post internationally).
To enter Giveaway: Please complete the Rafflecopter form and Post a comment to this Q:

So which artist's work gets you the most fired up? And do you prefer modern art or are you more of a classics connoisseur?
Excerpt
There was the sound of footsteps from the other side of the door and Jess steeled herself as it swung open to reveal Xander Heaton, with a paintbrush in one hand and a look of tense annoyance on his face.

Jess couldn't help but stand and stare up at him as he towered over her. She'd anticipated him being somehow disappointing in the flesh, but he wasn't. He really wasn't.

Paint-splattered jeans hung low on his hips and a grey cotton t-shirt clung tightly to the hard contours of his chest, making no effort whatsoever to disguise the swell of muscles on his rangy frame.

Despite the hard angles of his bone structure there was something faintly boyish about him. Perhaps that was the key to his appeal? A hard, alpha male on the outside with just a glimmer of a softer, more vulnerable soul inside.

There was an almost ethereal glow about him too, as if his charisma was being over-manufactured inside his body and the excess was spilling out through the pores of his skin.

Even his just-rolled-out-of-bed, designer-mess of rich chestnut-brown hair seemed to glow like a freshly shelled conker in the sunshine pouring in through the large warehouse windows.

Jess's body buzzed with longing to reach up and run her hands over his face, to feel the hard contours of his bones under that golden skin and the gentle rasp of his barely-there stubble as it caught on the whorls of her fingertips.

It took her a moment to realise he was staring at her mouth with his amazing, bright, aqua-coloured eyes and giving her an impatient frown as if he was utterly nonplussed by her appearance and thoroughly pissed off about being disturbed.

She gave herself a little shake and pulled herself together. She was a twenty-five year old professional woman, not some love-struck teenager and she needed to act like it.
Book Info:
Journalist Jess has always followed the rules when it comes to her career:
1) Never say no! Trying to extract a tell-all interview from bad boy of the art world Xander Heaton might be her own worst nightmare, but she's just going to have to grin and bear it!
2) Absolutely no flirting on the job—professionalism is key to a journalist's success. Even if Xander does have her imagining the most unprofessional scenarios….
3) If resistance proves impossible, remember the golden rule—never kiss and tell!
One night with Xander and she's broken at least one rule…and discovered it's much more fun breaking rules than making them!
Book Links:
Author Bio
B.K. (Before Kids) Christy worked as a Video and Radio Producer in London and Nottingham. After a decade of dealing with nappies, tantrums and endless questions from toddlers, she has come out the other side and moved into the wonderful world of literature. She now spends her time writing flirty, sexy romance with a kick (her dream job!).
Website | Facebook | Twitter |